Here are some color corrected versions of the stills: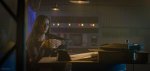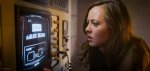 Those shots are filmed on the ARRI Amira camera. I've never worked with pro-gear or a pro DP like this before, and it was an amazing experience. The DP (
Andrew Dryer
) had an awesome team (Mike, Jordan, and Eric) helping him set up and tear down the shots quickly and efficiently. We were able to stick to our schedule and get all the shots we need for the first quarter of the film.
The actress, Chelsea Murphey, is pictured above as the main character for our story. Not seen, but equally important are her husband (played by Paul D Morgan) and her daughter (Alizé Lee).
2 more shooting days are planned with physical sets. After that, it will be all practical and miniature film making to wrap up the principle photography.
There has been more progress on the miniature.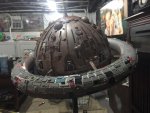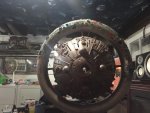 For the practical FX portion of the film, we will be using paint reactions on a macro lens to record random and beautifully organic space stuff. We have already practiced a little, and are pleased with the results. I think it will be a killer yet practical addition to the film.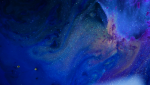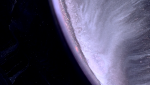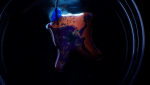 Thanks for taking a look at our progress. Hope to share more soon.
Last edited: