Today I took a drive to the Layton Mall just to walk around and look at all the plus size mannequins. While I was there I spotted a Halloween display featuring large monsters. I'm a sucker for monsters so I went right over to it. There were 4 or 5 static displays. Large muscular humanoids. here's a picture to give you an idea.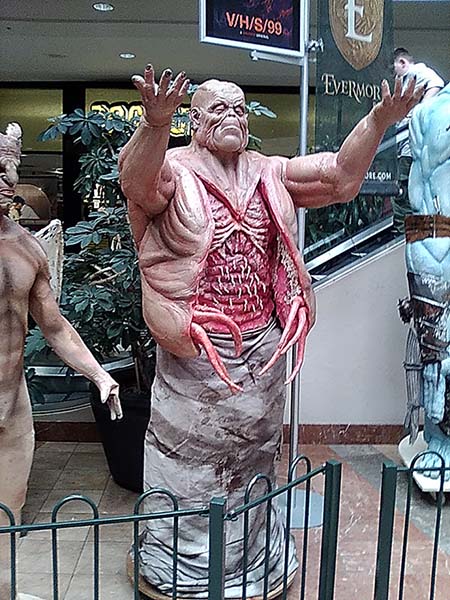 So there I am standing there looking at these rubber creatures. There was something familiar about the monster in the picture above. I couldn't place it but I had seen this guy before. At least I thought I did. right next to the figures is a poster explaining about the display and the people who made it. Hey! I recognize one of the names. Troy L. I know that guy! Good for Troy. I use to work with Troy but he quit around 7 years ago to pursue his dream of making creatures for movies and haunted houses. Looks like he's still at it. Troy made this monster..... That's when I realized why it looked so familiar, not the whole thing but the face.
I recognized it because I sculpted the nose, mouth and jaw 15 years ago. You see, a long time ago, I stopped doing physical creature effects. That left me with tons of molds and clay and paint and equipment. I didn't want to throw it all away so I gave a lot of it to Troy.
Here are some pictures from my website that show the mask that I made.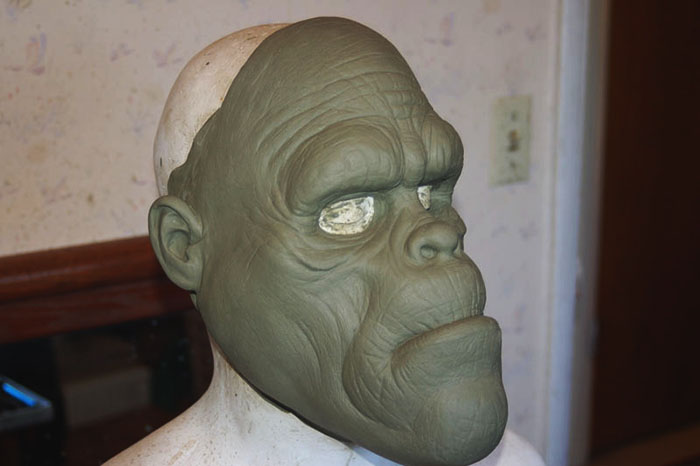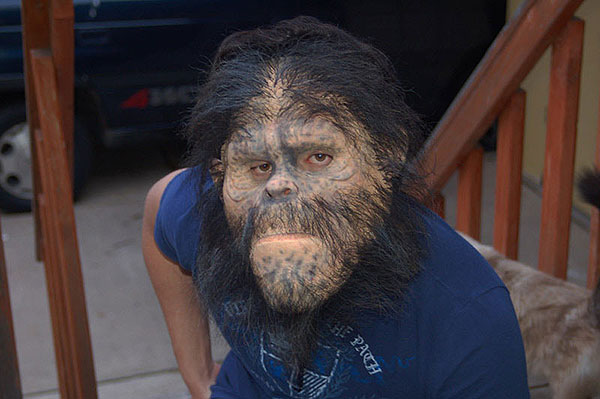 You can plainly see that Troys creation borrowed part of it's anatomy directly from my work. He didn't use my work as inspiration then sculpt his own version of it. Instead, he made a copy of my mask, then applied a section of some other mask on top of it.
I had to take some pictures for my photo albums but I'm still not sure how I feel about this. I'm not mad. I guess I'm sort of flattered but, I don't know, do you think he should have contacted me and asked or at least told me about it? I did give him the molds for this mask and I have seen pictures on his Facebook page in the past where he made copies from my molds, painted them, then displayed them as his work.. On one hand, I created the thing. On the other hand, he painted it. Hmmm. I don't know. I haven't seen Troy in years and I'm not going to bother him over this, but it is kind of strange for someone who presents himself as a professional artist to be using someone else's work as his own. What do you think?
Last edited: