Just got this book from Amazon, today. It's about 90's trash horror cinema. My movie, THE BLACK CRYSTAL, made the front cover (Lily Santoro looking at the crystal - top, center).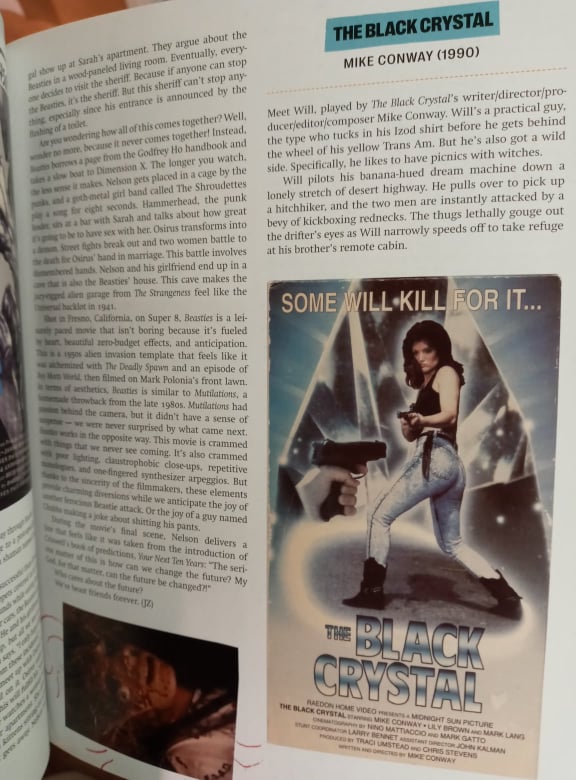 I've mentioned the movie a few times, but never made a thread about it. I'll put pertinent info here. I'm not suggesting anybody watch it, as it is a crude first feature, but the trailer and scenes are worth a look.
It was also supposed to get a 30th anniversary DVD release from Bleeding Skull, but covid pushed it back, and possibly nixed it. Here was a BTS interview, myself and Mark Lang (who played the villain).
Last edited: