If curating the Best Action Movies of All Time felt borderline impossible, then ranking just the top entries from this century is
Mission Barely Manageable
.
Most franchise IP blockbusters released to big box office hauls in recent years could qualify as "action movies" in one way or another. That's particularly true when it comes to the
omnipresent cultural phenomenon
we call superhero films. It can be tempting to write off the entire action genre when all you see is the over-pixelated epics about super-somethings stopping intergalactic injustice that make up an increasingly large chunk of modern Hollywood. However, the action movies that depend less on fetishized source material have yielded some of the most personal higher-budget work around. When done well, action movies can tell great character-driven stories through movement. Action — acted or animated — is simply drama made dynamic.
That principle is what separates so many of the movies on IndieWire's list from their weaker counterparts. Some gleefully take their action to self-consciously ridiculous extremes, from Jason Statham needing to keep his heart rate at hyper-adrenalized levels in "Crank: High Voltage" to Clive Owen and Monica Bellucci having sex while blowing away baddies in "Shoot 'Em Up," to the endless platitudes about "family" in the "Fast" saga. Others opt to use action to tell more serious, human stories that just happen to feature thrilling fight sequences. The movies below are some of the finest examples of pure cinema that this still-young century has to offer. They're called "motion pictures" after all, and these movies move — and couldn't exist in any other medium.
These are movies that have tried to show audiences something new. Art that quickens the pulse is sometimes dismissed as lowbrow or inferior, but it doesn't have to be that way. Here are the 50 Best Action Movies of the 21st Century, from "Crouching Tiger, Hidden Dragon" to "Spider-Man: Across the Spider-Verse."
Chris O'Falt, Ryan Lattanzio, Noel Murray, Samantha Bergeson, and Graham Winfrey also contributed to this list.
50. "Plane" (2023)​
As sturdy, weathered, and no-frills as the Reagan-era passenger jet that lends this January-ass film its poetically blunt title, Jean-François Richet's "
Plane
" becomes the most airworthy
Gerard Butler
vehicle this side of "Greenland" by answering a question that Clint Eastwood didn't even have the courage to ask: What if, instead of ditching US Airways Flight 1549 in the Hudson River like a total loser, Capt. Sully Sullenberger had been man enough to land that baby in the middle of a steroidal '80s action movie? You know the kind! The sort where vaguely racist man-vs.-army spectacle that finds a couple of jacked-up English-speaking everymen forced to kill their way out of a sweltering foreign jungle full of indigenous militants, and climaxes with the bad guys loading the shoulder-mounted rocket-launchers that Southeast Asian henchmen always keep on hand in case Sylvester Stallone ever decides to reboot "Rambo" again.
Read IndieWire's complete review of "Plane" by David Ehrlich.
49. "Shoot 'Em Up" (2007)​
"Shoot 'Em Up"©New Line Cinema/Courtesy Everett Collection
Many of this century's best action movies have been made by connoisseurs for connoisseurs, paying homage to the classics while also reassembling their best elements into something new. Writer-director Michael Davis has said his "Shoot 'Em Up" was inspired by the flashy gunplay in John Woo's 1990s Hong Kong crime movies — and in particular the famous sequence in "Hard Boiled" where a cop protects the babies in a maternity ward. In Davis's rocket-paced riff on Woo, Clive Owen plays a roving stranger who saves a newborn from a cold-blooded killer (Paul Giamatti), and then, with the help of a sex worker (Monica Bellucci), tries to get to the bottom of a strange and far-reaching criminal and political conspiracy. The story plays out in cleverly staged action scenes where the hero keeps having to overcome some increasingly ridiculous disadvantages — from fighting off assailants while in the middle of having sex to trying to fire a gun with broken fingers.
—NM
48. "Shaun of the Dead" (2004)​
"Shaun of the Dead"Rogue Pictures/Everett Collection
The first entry in Edgar Wright's Cornetto Trilogy gave the film world its first real look at the talented British hyphenate, but Wright's aesthetic practically emerged from the womb fully formed. Everything you want from an Edgar Wright film — the killer soundtrack, the dense visual gags, Simon Pegg and Nick Frost — is already here. The film pays tribute to the Romero zombie flicks that Wright clearly adores, but the film's real brilliance lies in the decision to focus on the love story between Simon Pegg's Shaun and his girlfriend Liz (Kate Ashfield). While you could make a strong case for listing "Shaun of the Dead" as one of the century's best comedies, best horror movies, and best rom-coms, a certain sequence featuring Queen's "Don't Stop Me Now" secured its place in the pantheon of great action movies as well.
—CZ
47. "Baby Driver" (2017)​
"Baby Driver"TriStar Pictures
"Baby Driver" is scheduled to come out a week after this list's completion, and normally we like to let a movie marinate for a while before giving it a distinction as notable as best of the century. But to exclude it would have been a far worse calculation, as Edgar Wright's musical ride marks a significant action step up for the comedy-genre director. (Plus, if we didn't include it, Wright's "Hot Fuzz" would've made the cut instead.)
Wright's love for creating scenes set to foot-stomping tunes has always been satisfying, but with this story of a young getaway driver (Ansel Elgort), he takes it to a whole other level. The car chase scenes are conceived, written, visually designed, choreographed, shot and edited to perfectly chosen tracks. The musical car chases were shot practically, as Wright mirrors the mathematical precision of Walter Hill's "Driver," so that the viewer completely understands how each of Baby's virtuoso driving moves causes crashes, spin-outs and the destruction of anyone trying to catch him. The result is edge-of-your-seat action from a director whose films are a celebration of all the different ways movies can be cool and fun. In 2017, "Baby Driver" is an endangered species that deserves protecting – a director-driven original action film, that (correctly) assumes summer audiences are more interested in thrills than a VFX arms race where franchises try to out-spectacle last year's model.
–CO
46. "Crank: High Voltage" (2009)​
"Crank: High Voltage"©Lions Gate/Courtesy Everett Collection
In 2006's "Crank," the co-writer-director team of Mark Neveldine and Brian Taylor introduced a wonderfully trashy idea for an action movie: What if Jason Statham played a hitman who'd been injected with a drug requiring him to keep his adrenaline flowing, lest his heart stop completely? The frenetic and often wacky film became a surprise hit; so for the sequel, Neveldine and Taylor went even more gonzo, giving their ultra-violent protagonist Chev Chelios an artificial heart, which he has to recharge frequently via jumper cables, tasers, or whatever other live electric wire is handy. Like its predecessor, "Crank: High Voltage" is like a live-action, adults-only cartoon, full of broad humor and hilarious slapstick violence. It's not just a wild ride; it's one that's been designed to over-stimulate.
—NM
45. "The Incredibles" (2004)​
"The Incredibles"Buena Vista Pictures
For as cutting edge and game-changing as Pixar has been in ushering in the era of computer generated animation, their success has always been grounded in a very old-school approach to story and filmmaking. The struggles of an ordinary family are beautifully realized in the tale of super heroes brought out of retirement. Brad Bird's script and direction are sleek and fun, with a perfect comedic light touch, yet each twist and turn reveals everyday complications of what it means to be a parent, spouse and sibling. At a time when many bemoan action films' over-reliance on CGI, this film – which fully embraces the fun of over-the-top cartoonish motion – demonstrates computers can absolutely be used to make a thrilling action scene when they are at the service of a director telling a story, not a studio creating spectacle.
–CO
44. "Widows" (2018)​
"Widows"20th Century Fox Licensing/Merchandising / Everett Collection
"Widows" has all the winning elements in play for a great and even subversive action film: a stacked cast led by Viola Davis, a killer script co-written by "Gone Girl" scribe Gillian Flynn, and ace direction (and co-writing) from Oscar winner Steve McQueen. The extraordinary ensemble of this gritty caper includes Michelle Rodriguez, Elizabeth Debicki, Cynthia Erivo, Colin Farrell, Brian Tyree Henry, Daniel Kaluuya, Robert Duvall, and Liam Neeson, all hurtling toward redemption or comeuppance. The plot follows four Chicago women who attempt to take steal $5 million from a local politician to pay back a crime boss from whom $2 million was stolen by their now-dead or missing husbands during a busted getaway, which makes for an electrifying opening sequence and sets a tone of fervor the movie sustains throughout its running time. It's also hard to forget the incredibly graphic and all-consuming kiss, shared by Davis and Neeson, that opens the film, announcing that McQueen intends to startle you from the opening shot.
—RL
43. "Lucy" (2014)​
"Lucy"
Scarlett Johansson played Marvel's superhero Black Widow twice before starring in Luc Besson's action-sci-fi movie "Lucy," but audiences had still never seen her truly kick ass in an action film. That changed with Johansson's portrayal of a kidnapped student in Taiwan who gains psychokinetic abilities after high quantities of an illegal synthetic drug leaks into her bloodstream. Armed with enhanced mental capabilities like telepathy and physical advantages such as immunity from pain, Lucy takes on the drug lords who kidnapped her and embarks on a mind-bending mission to discover the truth about her new condition, neutralizing all her enemies using only her heightened cerebral capacity. Besson lets his imagination run wild when it comes to Lucy's supernatural talents, dreaming up one of the most dynamic action roles in recent history. —
GW
42. "13 Assassins" (2010)​
"13 Assassins"Magnet Releasing/Courtesy Everett Collection
Throughout the prolific Japanese filmmaker Takashi Miike's career, he has bounced between twisted horror movies, sick comedies, weirdo martial arts pictures, and surreal experiments. So for Miike, the slam-bang samurai saga "13 Assassins" is surprisingly mainstream — or at least as "mainstream" as a movie that contains a nearly hour-long battle sequence can be. Written by Daisuke Tengan (from a Shōichirō Ikemiya story, adapted from director Eiichi Kudo's 1963 film of the same name), "13 Assassins" is a rousing crowd-pleaser, following a group of warriors and hunters who unite to fend off hundreds of guards while on a mission to trap and kill a vicious nobleman. Miike and his team construct their story masterfully, carefully setting up the elaborate attacks and defenses that their hired swordsmen execute, one after another, in the film's lengthy and pulse-pounding climax.
—NM
41. "Avengers: Endgame" (2019)​
Ranking high up on
IndieWire's guide to the Marvel Cinematic Universe
, "Avengers: Endgame" more than stuck the landing on a decade of super-sized storytelling. Sure, you can gripe about the slippery time-travel mechanics and oceans of needless fan service. But broadly speaking, the Russo brothers delivered a more than satisfactory ending to the Infinity Saga and laid to rest comic books' most beloved billionaire playboy (our apologies, Mr. Wayne) in the process. As a matter of action, "Endgame" is a staggering undertaking, culminating in a swirling battlefield that would almost certainly have come out more muddled in the middling, uninspired Phase IV. But 2019 was
the
year for the MCU, and experiencing dozens of heroes converging on the same big screen was undeniably spectacular. Some fight sequences were better than others (
shout out to that continuity error
), but there's no question "Endgame" kicked America's ass.
—AF
40. "Ong-Bak: Muay Thai Warrior" (2003)​
"Ong-Bak: The Thai Warrior"Magnolia Pictures
When Magnolia Pictures acquired Thai filmmaker Prachya Pinkaew's "Ong-Bak: Muay Thai Warrior" in 2004, president Eamonn Bowles remarked that he had "seen the future of the action film, and his name is Tony Jaa." Channeling the fighting style and physicality of Bruce Lee, Jackie Chan and Jet Li, Jaa introduced audiences to some of the most jaw-dropping martial arts ever seen on film with "Ong-Bak," the title of which refers to a Buddha statue. When thieves steal the head from the sacred figure, a young martial artist (Jaa) travels from his home village to Bangkok to retrieve it, taking on an entire network of criminals along the way. The film spawned two sequels and helped launch Jaa's career, leading to roles in a dozen action films, including "Furious 7" and "xXx: Return of Xander Cage."
—GW
39. "Birds of Prey" (2020)​
"Birds of Prey"©Warner Bros/Courtesy Everett Collection
Finally, Harley Quinn (Margot Robbie) lands her own — and let's be real, far superior — DC spin-off. Harley is so much more than the Joker's girlfriend, and while 2020 breakout film "Birds of Prey" references her twisted ex (Jared Leto), it's a feminist anthem all the way. Directed by Cathy Yan, "Birds of Prey" teams up Harley with lounge singer superhero Black Canary (Jurnee Smollett-Bell), pickpocket Cassandra Cain (Ella Jay Basco), mercenary Huntress (Mary Elizabeth Winstead), and police officer Renee Montoya (Rosie Perez) to take down Gotham criminals led by club owner Roman Sionis (Ewan McGregor).
Yes, it's about avenging your ex, and part of your pride. But "Birds of Prey" is one of the most stylish comic book films to date, with Harley's costumes exquisitely out-of-this-world meets derelict chic as Robbie swings a baseball bat embellished with nails as a most violent accessory. As IndieWire's Kate Erbland wrote, "It's a girl-powered, earnestly feminist superhero movie with big, implausible action sequences and outsized personalities" that makes the film "fantabulous in its own way."
—SB40
38. "Gallants" (2010)​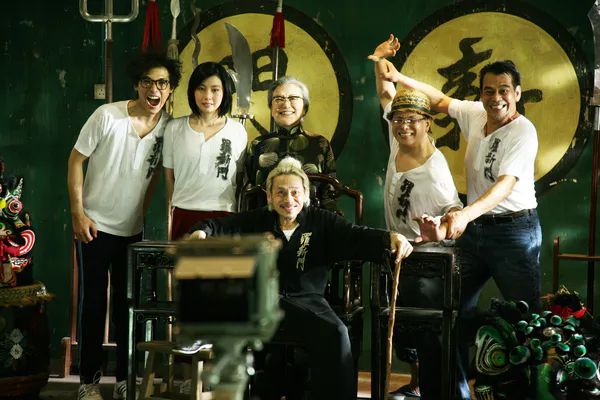 "Gallants"
Though it's set in the 21st century, the action-comedy "Gallants" is an intentional throwback to kung fu cinema's past golden ages, recalling Hong Kong's biggest international hits of the '70s, '80s, and '90s. Veteran martial arts movie stars Bruce Leung Siu-lung and Chen Kuan-tai play Tiger and Dragon, the aging proprietors of a teahouse and dojo, who have been attending to their sickly Master Law (Teddy Robin) while dealing with the incessant aggression of a local gang. When a dorky real estate arbiter named Cheung (Wong You-nam) comes to town to help broker peace, he finds he has a lot in common with these oldsters and soon becomes their pupil, learning their ancient secrets. "Gallants" is itself like Cheung, repurposing the lessons learned from old Shaw Brothers pictures: about how to entertain an audience with the story of a nebbish who becomes a hero.
—NM
37. "Inception" (2010)​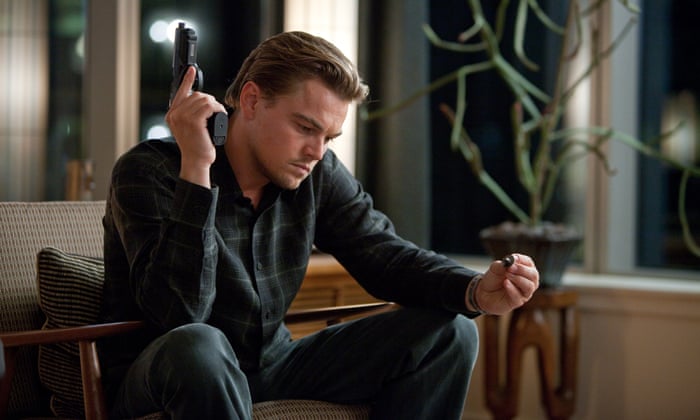 "Inception"
Christopher Nolan's 2010 sci-fi thriller is probably most memorable for its time-twisting, gravity-bending special effects. But it's also impossible to forget the action sequences that always seem to start off with characters played by Leonardo DiCaprio, Ken Watanabe, Joseph Gordon-Levitt, Tom Hardy, and Elliot Page syncing up via IV to an altered dream state. Being unconscious as a van plummets into water? That's one way to get audiences' hearts pounding.
"Inception" hinges on the use of experimental dream-sharing technology used to extract information from targets. Professional thief Dom Cobb (DiCaprio) infiltrates victims' minds to con secrets out of them, like the code to a safe. Cobb's partner Arthur (Gordon-Levitt) is tasked with researching the missions, as Eames (Hardy) acts as an enforcer. Yet things start to take a turn for the worse after Cobb continues to be haunted by the death of his wife, Mal (Marion Cotillard). Michael Caine, Cillian Murphy, and Dileep Rao also star in the action film that ruminates on guilt, loss, and stolen dreams. "Inception" was nominated for eight Academy Awards, including Best Picture. The film won four: Best Cinematography, Best Sound Editing, Best Sound Mixing, and Best Visual Effects.
—SB
36. "Spider-Man 2" (2004)​
"Spider-Man 2"Columbia
The Spider-Man swinging action was always tailor-made for Sam Raimi's exuberant swooping camera that distinguished his early low-budget genre work. By his second time on the dance floor with Spidey, Raimi's had perfected this approach, applying a speed and agility on par with the character — particularly during the film's electrifying set pieces. Raimi's grip on the emotional core of the Peter Parker character (Tobey Maguire) is equally firm. Rather than delving into exposition and backstory, Parker's struggle with his dual lives is baked into this film's central conflict. The film's real secret weapon, and where so many superhero films go wrong, is with its formidable and multidimensional villain, Dr. Octopus, played with diabolical deliciousness by Alfred Molina.
—CO
35. "Wonder Woman" (2017)​
"Wonder Woman"©Warner Bros/courtesy Everett Collection / Everett Collection
The DC cinematic universe expanded for Greek goddess Diana Prince (Gal Gadot), better known as Wonder Woman, in Patty Jenkins' critically-acclaimed 2017 film. Deemed DC's "best superhero movie yet" at the time by IndieWire's Kate Erbland, Wonder Woman's origin story is part epic romance, between Diana and pilot Steve Trevor (Chris Pine), and part coming of age story as Diana (Gadot) finds her purpose fighting against an evil German scientist (Elena Anaya) and general (Danny Huston) during WWI. Robin Wright and Connie Nielsen star as Diana's fellow immortal Amazons, while Lucy Davis, David Thewlis, and Said Taghmaoui round out the cast. The climax of the film makes for the ultimate showdown between good and evil, a goddess of protection and the return of Ares, god of war. It doesn't get any more action-packed than that.
—SB
34. "Nobody" (2021)​
"Nobody"Allen Fraser/Unive
"Bob Odenkirk as an action star" may not have been on anyone's bingo cards a few years ago, but in hindsight, is it any less likely than "Bob Odenkirk as a prestige TV drama star"? Odenkirk's ability to reinvent himself is unparalleled in Hollywood, and "Nobody" is an excellent reminder that he has plenty of talents that we haven't seen yet. Ilya Naishuller's revenge thriller about a family man who breaks bad and goes toe-to-toe with a Russian crime syndicate could have been destined for Sunday afternoon TV obscurity, but the hard-R film never shies away from its brutal side, and Odenkirk's performance makes it deserving of multiple rewatches. Plus, that bus scene!
—CZ
33. "Snowpiercer" ( 2013)​
"Snowpiercer"©Weinstein Company/Courtesy Everett Collection
"Snowpiercer" was sliced and diced by a certain He Who Won't Be Acknowledged on its way to an eventual stateside release in the spring of 2014 by Radius-TWC, which all but dumped this brilliant science fiction film directed by Bong Joon Ho. You are pummeled by intense and in-your-face action as the passengers on a globe-spanning train — ranging from the dregs of society to its most elite — either partake in or try to fend off a mutiny. The world that Bong (six years before he became an international celebrity with "Parasite") builds is top-to-bottom beautiful, and the ensemble of uprisers led by Chris Evans and "Parasite" MVP Song Kang-ho takes on some magnificently choreographed stunts. But it's the folks at the upper echelons of the train, like a deranged bucktoothed Tilda Swinton and a sedate but nefarious Ed Harris, that end up stealing the show.
—RL
32. "Hanna" (2011)​
"Hanna"©Focus Features/Courtesy Everett Collection
Before it became a TV series, "Hanna" was an arty action movie, directed by the restless cinematic stylist Joe Wright (best-known for offbeat prestige dramas like "Atonement" and "Cyrano"). Saoirse Ronan plays the title character: a teenager who has been isolated in the wilderness since childhood and trained by an ex-CIA agent named Erik (Eric Bana) to be an assassin. Written by Seth Lochhead and David Farr, "Hanna" unfolds as a kind of mystery, gradually revealing Hanna's origins and Erik's past as they work together to take down a shadowy government organization. But the story is really just a hook to pull Wright and company through a succession of nifty-looking and inspiring set-pieces, as their underdog heroes kick ass and befuddle the powerful.
—NM
31. "Dawn of the Dead" (2004)​
"Dawn of the Dead"©Universal/Courtesy Everett Collection
George Romero's original 1978 version of "Dawn of the Dead" is a peerless horror masterpiece: a complex and visionary cross between a zombie-ridden gore-fest and a searing social commentary. But director Zack Snyder and screenwriter James Gunn's 2004 remake is good too, in its own way. Snyder, Gunn, and their ace cast take Romero's basic premise — wherein a handful of folks representing a cross-section of American society try to ride out the apocalypse in a shopping mall — and convert it into something more akin to an edge-of-the-seat thriller than to Romero's eerie, slowly intensifying drama. From the opening sequence of a plucky nurse (played by the stupendous Sarah Polley) waking up to a nightmare-in-progress and fleeing for her life, this "Dawn of the Dead" is all about raw survival, as a colorful assortment of strangers endures one narrow scrape after another, while staving off their inevitable doom for as long as possible.
—NM
30. "Black Panther" (2018)​
"Black Panther"©Walt Disney Co./courtesy Everett / Everett Collection
The Marvel Cinematic Universe films generally range from "not bad" to "quite good," but "Black Panther" is one of the few in the series likely to be remembered as genuinely groundbreaking. Besides being the first superhero movie nominated for Best Picture at the Oscars — and besides featuring one of the final performances of the great Chadwick Boseman, who died of cancer two years after the film's debut — "Black Panther" is the rare blockbuster that leans into the thorny questions raised by its story. The plot sees T'Challa (Boseman), the super-powered king of the sheltered African nation of Wakanda, reckoning with the revolutionary outsider Killmonger (Michael B. Jordan), who thinks the country's copious resources should be widely shared. Directed and co-written by Ryan Coogler, "Black Panther" features an eclectic cast of characters, elaborate art direction, and memorable action sequences, all put in service to what turns out to be an impassioned debate over the benefits and drawbacks of isolationism.
—NM
29. "Ip Man" (2008)​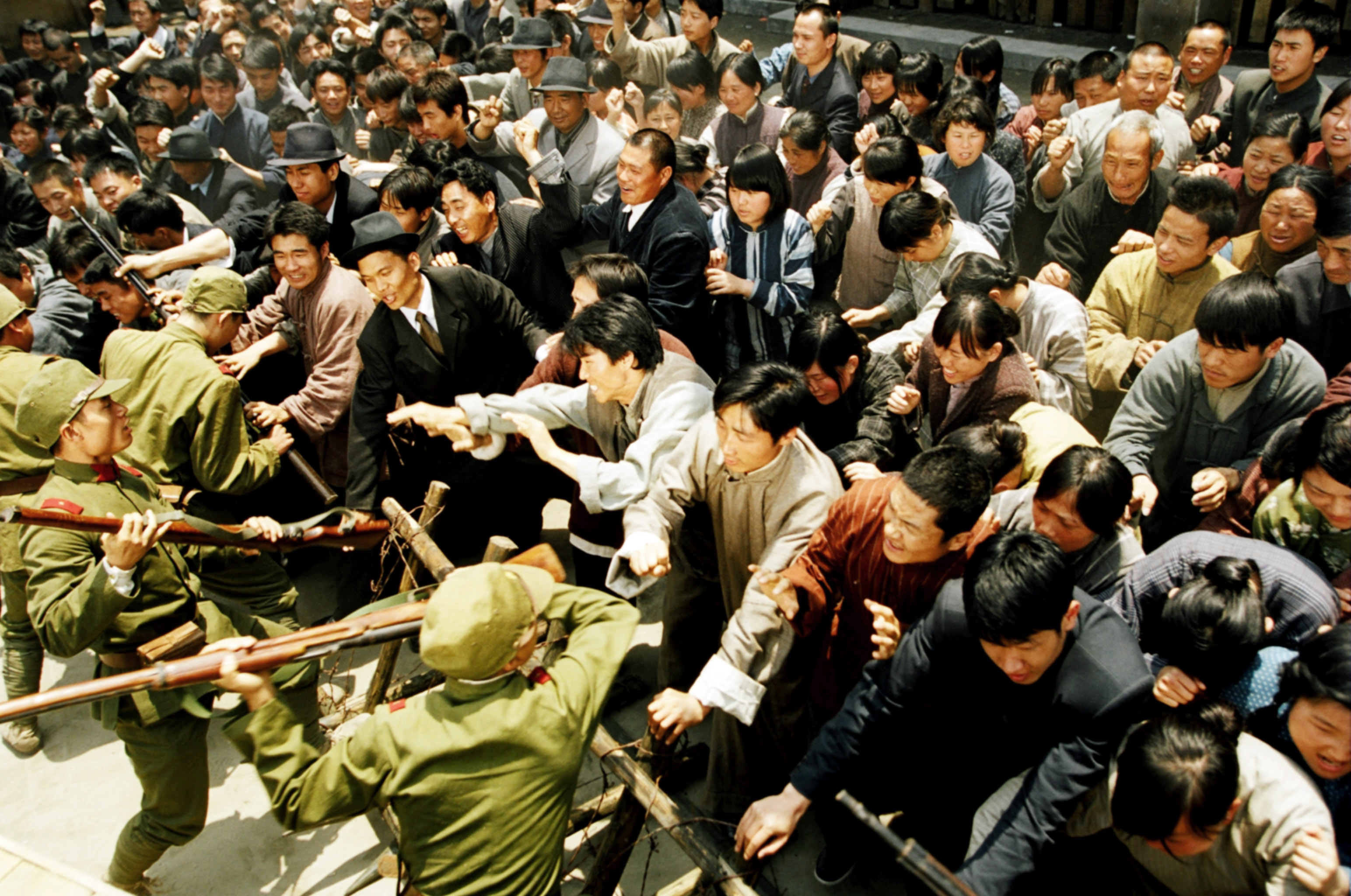 "Ip Man"Well Go/Courtesy Everett Collection
The real-life martial artist and Wing Chun master Ip Man was famous for multiple reasons — including teaching a teenaged Bruce Lee how to fight. Director Wilson Yip's biopic "Ip Man" is the first in a series of films about the man, as well as part of a wave of movies about him that have been released in the past 15 years. It focuses primarily on the 1930s and '40s, when the humble hero (played by Donnie Yen) fought to maintain the dignity of his family and neighbors during the Japanese occupation of their city. Though rooted in history, "Ip Man" is very much a kung fu picture, building imaginative fight scenes out of real anecdotes. It's the story of a simple and decent fellow who could humiliate his opponents with just his well-honed body, his wits, and whatever hard-hitting objects might be within reach.
—NM
28. "Hero" (2002)​
"Hero"Miramax
Director Zhang Yimou quite literally elevates the wuxia film, as martial art stars Jet Li, Maggie Cheung, Tony Leung and Zhang Ziyi are virtually weightless in some of the most gorgeous fight scenes committed to film. Yimou's direction is inspired and the action is clean, allowing for a pure appreciation of the artistry. The film's stunning natural backdrops, filmed with vivid colors by War Kong-wai's regular DP Christopher Doyle, only add to that appreciation. While the film lacks some of the genre's grit and immediacy, it is not simply light as a feather, but offers an understanding of these warriors' motivations, along with their sacrifice, that leads to an emotional payoff.
—CO
27. "Spider-Man: Across the Spider-Verse"​
What is Miles really going up against? Nothing less than — pause to really let this part sink in — the canon itself. No, really, the very thing that Miguel O'Hara and Jess Drew and Gwen and Peter B. Parker and the rest of the Spider-Society are tasked with holding together is
the canon.
For comic book fans, the implications are clear: the canon is made up of all those accepted, classic, traditional stories, the backbone of the superhero universe, the stuff you don't want to mess up or go against or break outright. Miles Morales, from his very creation both in the comic books and on the big screen, is a new twist on the canon. A Spider-Man who isn't Peter Parker? Who is from Brooklyn?
Who is mixed race?
If you're still clutching your pearls over the creation of these kinds of characters or
review-bombing a film
because it dared to cast a person of a different color or gender than you wanted or yelling about this sort of demented ideology on social media or
whatever
it is you do with your precious time on Earth, "Across the Spider-Verse" has got a hell of a message for you. Breaking the canon? It's the only way to move forward.
Read IndieWire's complete review of "Spider-Man: Across the Spider-Verse" by Kate Erbland.
26. "Extraction" (2020)​
"Extraction"©Netflix/Courtesy Everett Collection
Netflix has yet to make a big-budget film that captures the zeitgeist the way its best TV shows have, but "Extraction" might be its best attempt at a blockbuster so far. Sam Hargrave's film, scripted by the Russo Brothers, stars Chris Hemsworth as a mercenary who goes to work for a dangerous crime lord, tasked with extracting his kidnapped son from danger. The idea of a protagonist doing a good deed for a bad man was a refreshing twist on stale tropes, and the result is a zippy thriller that is a cut above blander Netflix blockbusters like "Red Notice."
—CZ
25. "Atomic Blonde" (2017)​
"Atomic Blonde"©Focus Features/Courtesy Everett Collection
Charlize Theron transformed into MI6 agent Lorraine Broughton for the 2017 action-thriller "Atomic Blonde," based on the 2012 graphic novel "The Coldest City." Set during the collapse of the Berlin Wall in 1989, "Atomic Blonde" marks David Leitch's first solo directorial debut; former stuntman Leitch went on to redefine the action genre with the "John Wick" franchise. Theron served as co-producer, with James McAvoy, John Goodman, Til Schweiger, and Toby Jones rounding out the cast. IndieWire praised the box office hit for ushering in a new era of female-driven action movies, and the SXSW release cemented Theron's "action stardom," as critic Eric Kohn wrote in his review.
—SB
24. "Training Day" (2001)​
"Training Day"©Warner Bros/Courtesy Everett Collection
Two decades after its initial release, "Training Day" still holds up as one of the most brutal police stories ever told on film. Antoine Fuqua's story of an ambitious cop's introduction to the dark underside of the LAPD during his one-day evaluation is a taut, satisfying thriller with an excellent script by David Ayer. But the film has lived on in our memories for one reason: Denzel Washington. The leading man went against type for his portrayal of an incredibly corrupt narcotics cop, winning his second Oscar for the transformative performance. Twenty years later, Detective Alonzo Harris remains the gold standard for villainous cop characters.
—CZ
23. "Vengeance" (2009)​
"Vengeance"
Hong Kong producer and director Johnnie To has made over 50 films this century, having directed 36 himself since his career started in 1980. These aren't quicky B-films either, but slickly-made genre efforts with a distinct and original voice. The 62-year-old director's films have always been successful at home, but in recent years he's started to be get some love on the international film festival scene and received American distribution for a handful of films, which includes his first English-language movie – the 2009 action thriller "Vengeance," which premiered in competition at Cannes. To is a master of action and composition, and his sense of movement and staging has a Spielberg-like exactness and efficiency. He's able to pack so much into his films not because of pure speed, but due to an economy of language and flair for story. Written by frequent collaborator Way Ka-Fai, "Vengeance" is a story of a French chef (Johnny Hallyday) who returns to his assassin past to avenge his daughter against a gang of Triads. The film has a dark psychological undercurrent, but never loses touch with its playful cinematic qualities.
—CO
22. "Taken" (2008)​
"Taken"©20thCentFox/Courtesy Everett Collection
Few movies have been quoted (and parodied) as often as "Taken." By this point, we all know that lead star Liam Neeson has a "very particular set of skills" that can rescue his daughter (Maggie Grace) from a European vacation gone awry. Neeson stars as divorced former special agent Bryan Mills who polishes off his aforementioned skills and resurrects his integrity to save his family from sex traffickers. The 2008 film spurned a trilogy, but not without a year-long delay release stateside. The EuropaCorp French-English film, directed by Pierre Morel, was distributed by 20th Century Fox in January 2009 after releasing in France in February 2008.
"Taken" resurrected Neeson's career as a bona fide action star, but Neeson revealed to GQ in 2014 that he believed "Taken" would just have a direct-to-video release. "I really thought it would be kind of a little side road from my so-called career," Neeson said in a cover story. "Really thought it would go straight to video. But it just got great word of mouth. I was stunned."
—SB
21. "The Italian Job" (2003)​
"The Italian Job"©Paramount/Courtesy Everett Collection
Mini Coopers? Check. Gorgeous Italian backdrop? Done. A-list cast? You bet. The 2003 film "The Italian Job" literally has it all as a heist film, with Mark Wahlberg and Jason Statham solidifying their action star statuses and Charlize Theron, Edward Norton, Donald Sutherland, and Seth Green rounding out the ensemble. The plot is simple enough: After being betrayed and left for dead, Charlie (Wahlberg) and his team plan an elaborate take-down of their former partner, Steve (Norton). The film is a remake of the 1969 original starring Michael Caine. Director F. Gary Gray is said to have referenced other famed chase films like "The French Connection," "Ronin," and "The Bourne Identity" to craft the high-intensity "Italian Job" aesthetic. Mission accomplished.
—SB
20. "The Dark Knight" (2008)​
"The Dark Knight"
Christopher Nolan's follow-up to "Batman Begins" established the director as a true visionary when it came to reinventing the caped crusader and his place in Gotham City. While delving deeper into Bruce Wayne's psychology and a possible retirement from fighting crime, Nolan also raised the stakes of the action sequences in the second installment, with more elaborate stunts and larger set pieces, beginning with the opening bank robbery that pits robber against robber.
Heath Ledger's Joker also brought a new kind of frenetic evil to the franchise, adding a psychopathic twist to the large-scale destruction awaiting Batman at every turn. Though "The Dark Knight" clocks in at just over two and a half hours, the film zooms by thanks to its nearly dizzying pace, often feeling more like a high-octane thrill ride than a conventional motion picture.
–GW
19. "The Grandmaster" (2013)​
"The Grandmaster"Annapurna Pictures
Style meets style: the kung fu mastery of Ip Man (best remembered for training Bruce Lee) paired with the visual poetry of Wong Kong-wai. The Yuen Wo Ping-choreographed fight scenes are perfection. Each has its own distinct pace and tempo, with Wong being more concerned with the physical ballet and atmosphere than actual hand-to-hand combat. The narrative is an episodic historical epic stuffed into the mold of a biopic, which wouldn't seem like a perfect structure for a director who creates meaning by juxtaposing abstractions. Yet, rather than supplying a false, boiled-down version of the connection between man and country, Wong gives his audience glimpses of a complex man and creates rich atmospherics to capture his changing backdrop.
—CO
18. "Sleepless Night" (2011)​
"Sleepless Night"Tribeca Film
French writer-director Frederic Jardin shot this frenetic but contained movie almost entirely in one location, a large nightclub on the outskirts of Paris, and squeezed more action out of his cramped environment than anyone could have predicted. The story follows a seemingly corrupt cop named Vincent (Tomer Sisley) whose theft of a bag of cocaine leads to his son being kidnapped. The film hits the audience like a shot of adrenaline from its opening carjacking scene, and never slows down. All the action takes place within the span of 24-hours, as Vincent pinballs around the nightclub's hallways, elevators, kitchen and dance floor, constantly being chased, dodging bullets and fighting for his son's life. Shot by Clint Eastwood's frequent director of photography Tom Stern, the film's camerawork has a "24"-like sensibility that keeps the action at maximum wattage from start to finish (and it's a whole lot better than the Jamie Foxx remake).
—GW
17. "Miami Vice" (2006)​
"Miami Vice"Moviestore/REX/Shutterstock
With the possible exception of Kathryn Bigelow, no director working today can externalize intensity and the pressure characters feel quite like Michael Mann. Brought together with the cool, slickness of the "Miami Vice" world Mann first established on network television in the 80s, the combination is like a perfectly salted, dark chocolate dessert. When the film was released, it was mocked for trying to be too cool – with Jamie Foxx and Colin Ferrell's public personas it was easier to write the film off as egotistical excess. The visually-striking film was also seen as product of Mann's emphasis of style over substance.
What people missed is its incredible colors, nighttime digital textures and dream-like movement. More than something pretty to look at, they conjure up the characters' state of mind and the sort of hyper-reality in which all of Mann's characters exist. Thematically, the film is a beautiful extension of Mann's career-long examination of his characters' obsession with their work and the human toll (made clearer in the director's cut) it takes. Whereas Mann gets applauded for a similar approach in a film about a tobacco whistleblower ("The Insider") or biopic about Muhammad Ali ("Ali"), what people failed to realize is that — freed from the boundaries of realism — "Miami Vice" is one of the purest, most enjoyable expressions of Mann's vision.
—CO
16. "Scott Pilgrim vs. The World" (2010)​
It's been over a decade since Edgar Wright plugged audiences into the referential matrix that is "Scott Pilgrim vs. the World," a comic-inspired, combat-heavy romance with an incisive wit and some of the best video game representation in movie history. In the film based on Bryan Lee O'Malley's graphic novels of the same name, Michael Cera leads as narcissistic twenty-something Scott. Caught between Mary Elizabeth Winstead's self-possessed Ramona and Ellen Wong's lovestruck schoolgirl character Knives, Scott embarks on a journey toward love and self-respect that sees him battle seven (really, eight) "evil exes" (Chris Evans! Mae Whitman! Jason Schwartzman!) and his own worst impulses. Kieran Culkin, Anna Kendrick, Aubrey Plaza, and more round out a ridiculously great cast we're still, to quote Scott, "in lesbians" with.
–AF
Read IndieWire's guide to the Best Romantic Comedies of All Time.
15. "Battle Royale" (2000)​
"Battle Royale"Anchor Bay Films
Before "The Hunger Games," there was this Japanese story of a class of high school students chosen by the government to take part in an annual game where they must fight each other to the death until there is one survivor. The first 30-40 minutes of the students going from silly kids on a field trip to becoming killers feels like delirium, as the film refuses to pull back and add a larger context. The other two huge differences between "Hunger Games" and "Battle Royale": the brutal, frenetic portrayal of youthful violence and a sense of self-awareness, that when mixed together create a unique, thin layer of black humor.
There is zero attempt by director Kinji Fukasaku to play it safe, moralize, or create a clear metaphor with a larger message. Whether you take "Battle Royale" as a bleak comment on society or a hard punk ode to being a teenager, this film is made to both appall and excite. It's exactly the type of film Quentin Tarantino would champion, which he did in 2012, calling it his favorite film of the last 20 years, in addition to casting the young actress Chiaki Kuriyama in "Kill Bill" (remember Lucy Lui's schoolgirl bodyguard).
–CO
14. "Kung Fu Hustle" (2004)​
"Kung Fu Hustle"Sony Pictures Classics
Writer-director Stephen Chow's 2004 martial arts film combined the stunning choreography of "Crouching Tiger, Hidden Dragon" with cartoonish playfulness to create a period gangster film that felt like one of the freshest takes on the action genre in years. Set in Shanghai, China in the 1940s, the film follows a petty thief (Chow) who rallies a group of poor resident of a local slum to defeat the ruthless Axe gang. Chow cast several retired actors famous from 1970s Chinese cinema for the film, which combined traditional Chinese music with gorgeous special effects to produce thrilling and elaborate fight scenes that breathed new life into kung fu cinema.
–GW
13. "Haywire" (2011)​
"Haywire"
Chameleon Steven Soderbergh turns himself into an action director while MMA fighter Gina Carano becomes an ass-kicking spy. When the relatively inexpensive (a reported $25 million budget) film was released, it received a lukewarm reception from critics who applauded Soderbergh's cool, clean action direction, but found it lacking charisma and depth. Audiences were even harsher, with a D+ Cinemascore and less than $20 million in domestic box office.
But these hesitations suggest viewers were searching for a different kind of movie. There is no message to find in this midst of the film's convoluted plot double-crossed spies, nor a desire to lure an audience with a charismatic character anchoring it. Instead, this lo-fi response to the American action film is Soderbergh's exercise in matching his stripped-down filmmaking approach with the tremendous physical talents of Carano. The director even goes as far as removing David Holmes' score during the hand-to-hand combat. With the fight scenes set in the confines of a normal-size hotel room, a diner, a snowy backroad and an empty beach, it's not about scale, but skill (both filmmaking and fighting). The result is a pulpy, brutal, palette-cleansing piece of genre filmmaking of the highest order.
—CO
12. "Casino Royale" (2006)​
"Casino Royale"Columbia Pictures
The first James Bond film starring Daniel Craig was based on Ian Fleming's very first novel about 007 and featured a less experienced double agent. The mission is classically Bondian — defeating a weapons dealer in a high stakes game of poker at Casino Royale — but "Casino Royale" reinvented the character by giving Bond a dark side. A tortured soul with a dry sense of humor, Craig's MI6 agent is a more raw, rough-around-the-edges Bond after four films starring Pierce Brosnan, and the action likewise felt grittier than ever. Bond blows up an African embassy in Madagascar and sinks an entire building into the waters of Venice, all without losing hs sense of romantic adventure. The film in which Bond earns his license to kill was a refreshing reboot of the franchise that set the tone for a more brutal, but also more vulnerable, 007.
—GW
11. "Top Gun: Maverick" (2022)​
Hollywood may still be in trouble, the box office might still be a mess, and the definition of "blockbuster" in the year 2022 might still be very much in flux, but no one can deny the raw power of Joseph Kosinski's bonafide mega smash hit, "Top Gun: Maverick." No, really, no one, as the long- (long-,
looooong
-) gestating sequel to Tony Scott's raucous 1986 extended music video about abs and Naval aviators managed to charm both critics and audiences alike. The third time this writer saw the film in theaters (yes, third, and with a re-release imminent, expect that number to go up), it was like being at a Broadway show on opening night, the entire crowd abuzz, atwitter, basically beaming, and that was while they were simply buying their popcorn and buckets of soda. Such glee is contagious, and by the time "Danger Zone" pumped through the massive IMAX speakers, it was clear that everyone was there for a damn good time.
Even more thrilling: Kosinski's film delivers that good time, over and over and over again. How do you make a good sequel? It's a question that has plagued Hollywood for decades – though perhaps no more keenly, no more perversely in 2022, when someone literally just green-lit an "Easy Rider" follow-up – and one that Kosinski's film deftly answers. By making a good movie. There, formula complete.
While a previous affection for Scott's movie certainly helps in enjoying "Maverick" – if nothing else, understanding the fraught and profound emotional bonds between Tom Cruise, Val Kilmer, and Anthony Edwards' characters and how they carry over to this new entry, is good – viewers could still walk in cold and appreciate the level of bombastic "wow, that's a fucking movie!" on display in the feature. By now, Cruise's obsession with cranking up the dial on each and every of his action outings is well-documented, and he's joined on that quest by a wily group of flyboys (and girls!) as he returns to Top Gun to right some wrongs, kick some ass, and take some names. High-flying aerial stunts literally soar, emotion runs high, and Lady Gaga is there to sing along to all of it. Now this? This is a movie. This is a blockbuster. We've missed them. —
KE
Read IndieWire's complete list of the best films of 2022.
10. "Fast Five" (2011)​
"Fast Five"Universal Pictures
While the box office returns for the "Fast" movies have been remarkably steady, few franchises have been so uneven in terms of quality, as the excesses of machismo too often devolves into a cacophony of nothingness. Yet the real reason the series is so uneven is because none can compete with the pure excellence of this film, which unlocks the full potential of the franchise. Justin Lin's third "Fast" entry knowingly embraces the the series' excesses, and by adding Dwayne Johnson and a bank heist plot there's an emphasis on fun over seriousness. The stunt-driven set pieces are jaw-dropping; Lin gives them a fluidity that's involving, rather than a rapid fire series of jarring cuts that's numbing.
—CO
9. "Train to Busan" (2016)​
"Train to Busan"Courtesy Everett Collection
Yeon Sang-ho's standout K-horror entry "Train to Busan" (2016) deftly balances unexpected, bloody bursts of comedy with a nail-shredding "Snowpiercer"-esque train ride through a zombie apocalypse.
"The Age of Shadows" star Gong Yoo plays Seok-woo, a workaholic who's distracted by his job in finance, and estranged from his kid daughter and wife, who lives in Busan. For her birthday, Seok-Woo agrees to agrees to take her to her mother in Busan via train from Seoul to Busan. But a meant-to-be-simple father-daughter journey turns into the ride from hell, as a virus of unknown origin rapidly spreads on the train, transforming victims into zombies in swift and hideous ways.
Cinematographer Hyung-deok Lee (2010's "The Housemaid") crams us into chaotic train cars, with balletic choreography as Seok-woo and a pack of passengers try to survive — yet turn on each other. The film arrives at a heartbreakingly human conclusion that, despite the nasty blood bath it bookends, would make Bong Joon-ho proud.
—RL
8. "Everything Everywhere All at Once" (2022)​
"Everything Everywhere All at Once"YouTube/screenshot
Daniels, the masterminds behind "Swiss Army Man," aren't just uniquely prepared to meet the present moment, they've been waiting for it to catch up with them for a long time. It's a machine of a movie powered by the greatest performance that Michelle Yeoh has ever given, pumped full of the zaniest martial arts battles that Stephen Chow has never shot, and soaked through with the kind of "anything goes" spirit that's only supposed to be on TV these days.
It's a movie… about a flustered Chinese-American woman trying to finish her taxes. Evelyn Wang (Yeoh) is being audited — first by the IRS, and then by the other great evils of our multiverse. She and her stubbornly guileless husband Waymond (Ke Huy Quan, a sublime revelation in one of his first major roles since the days of Short Round) immigrated to California in pursuit of happiness after Evelyn's overbearing father, Gong Gong (James Hong, 93 years old and yet still in his prime) forbid the marriage, but their dreams of a brighter future were soon quashed by the realities of running a small business and raising a child of their own. Evelyn soon finds herself pin-balling between "alternate life paths" in much the same way as Neo was slingshotted between the real world and a simulation. Daniels spin the tedium of laundry and taxes into an apocalyptic war against the spirit of nihilism itself.
—David Ehrlich
7. "The Bourne Ultimatum" (2007)​
"The Bourne Ultimatum"Universal Pictures
The third installment of the Bourne franchise and second directed by Paul Greengrass, "The Bourne Ultimatum" picks up right where "The Bourne Supremacy" left off, with Matt Damon's former CIA assassin searching for new clues about his past, before he joined Operation Treadstone. Following Bourne with a camera that seemingly never stops moving, Greengrass pulls off some of Hollywood's most chaotic and daring action scenes, including one set in the middle of London's Waterloo Station, disorienting the viewer without losing our attention for a second.
Unlike the diverting violence of many big-budget action films, with "The Bourne Ultimatum," you
feel
the impact of every punch, gunshot and car crash. The heart-pounding chases and fight scenes are more daring and audacious than the previous two movies, and the film swept the Oscars in its technical categories, winning for Best Film Editing, Best Sound Mixing and Best Sound Editing, for good reason.
—GW
6. "John Wick: Chapter 2" (2017)​
"John Wick: Chapter 2"©Lions Gate/Courtesy Everett Collection
"John Wick" is a movie that never should have worked, but it defied expectations and relaunched Keanu Reeves' career with its distinct brand of highly choreographed action that brought the genre back to basics while pushing the boundaries of what it could be. The sequel was a make-or-break moment for the series, as it would decide whether John Wick was a successful one-off or a bona fide franchise. Fortunately, it was the latter. Former stuntman Chad Stahelski returned to direct the sequel, which doubled down on the first film's unique style of action, giving fans more of what they wanted and avoiding everything they didn't. By the time the credits rolled, it was clear that John Wick was on track to become the best original action franchise of the 21st century.
—CZ
5. "Mission: Impossible — Fallout" (2018)​
"Mission: Impossible — Fallout"©Paramount/Courtesy Everett Collection / Everett Collection
The "Mission: Impossible" franchise had no business being this good for this long. Hollywood logic suggests that Tom Cruise should have aged out of the role — both in terms of his physical abilities and his box office draw — years ago. But he shows no signs of slowing down as "Fallout," the sixth entry in the 20-year-old series, may have been the best. Simply put, it's everything that an action movie should be: fast-paced, full of dazzling set pieces, and anchored by a tight, compelling story that never distracts from the spectacle. At the end of the day, this franchise knows what it is and what it isn't. People see these movies to see Cruise doing eye-popping stunts (with the actor often insisting on doing them himself), but the series deserves accolades for continuing to push that formula to new levels of excellence.
—CZ
4. "Kill Bill Vol. 1 and Vol. 2" (2003-4)​
"Kill Bill"
There was a sense, after his first three films, that Tarantino was an American who had seen all the great Asian action movies – being able borrow from their coolness of style and nifty story devices – but that he didn't possess a fraction of the filmmaking chops of the directors he admired. "Kill Bill" quickly put an end to that conversation.
Originally conceived as a single film before being split into two volumes thanks to a total running time of more than four hours, "Kill Bill" proved that Quentin Tarantino had serious martial arts directing talent to go along with his distinct taste for raw violence and endlessly entertaining action. Starring Uma Thurman as the Bride (aka Black Mamba), an assassin seeking revenge against the Deadly Viper Assassination Squad of which she herself was once a member, the two films follow Thurman as she tackles her to-kill list one by one, until she finds herself fighting dozens of henchmen at the same time, armed with just her samurai sword. The elaborate fight scenes rival those of any contemporary martial arts film, particularly the showdown with a 17-year-old girl whose weapon of choice, the Meteor Hammer, is a spiked ball on a chain. The four-hour affair is a bloody spectacle so epic in scope that it deserves to be seen as a complete whole.
—GW
3. "The Raid" (2011)​
"The Raid"Sony Pictures Classics
Few breakout hits like Gareth Evans' "The Raid" come with quite so many broken bones. A ball-busting, body-bruising banger of a film, "The Raid" boasts the kind of action set pieces that most filmmakers dream of pulling off. Evans, however, fills his entire 2011 film to the brim with such pieces, building out his story like the most visceral and vibrant video game ever conceived. The crossover festival hit introduced scores of audiences to the punch-packing power of the Indonesian martial art of pencak silat and reasserted the dominance of marital arts in general when it comes to delivering original action offerings.
—KE
2. "Crouching Tiger, Hidden Dragon" (2000)​
"Crouching Tiger, Hidden Dragon"Columbia/Sony/REX/Shutterstock
The combinations behind this film seemed a bad idea – a director known for drama making a wuxia film with a Western audience in mind, considerable stars (Yun-Fat Chow, Michelle Yeah, Ziyi Zhang) learning Mandarin and doing all their own stunts, which would be accompanied by music from cellist Yo-Yo Ma. It all just seemed like
too much
. But director Ang Lee and co-writer/producer James Schamus brought everything together by approaching the film like an American musical. The emotional undercurrents of the characters and their conflicts are beautifully expressed in lavish action numbers that are simultaneously visceral, stunningly beautiful and emotionally powerful. The payoff was equally considerable, as the movie picked up 10 Oscar nominations, including Best Picture, on its way to becoming the the highest-grossing foreign language film in American history. More importantly, its success opened the doors for Americans to start catching up on all the great Asian action films they had been missing.
—CO
1. "Mad Max: Fury Road" (2015)​
"Mad Max: Fury Road"Warner Bros.
While making animation films, George Miller was liberated from practical constraints and able to put the camera exactly where he wanted it. Then, somehow, at the age of 75 he went to the desert to attempt the same thing (complete with 40 setups per scene), producing a live-action, high-speed, post-apocalyptic chase film. And he got a studio to pick up the $150 million tab. The film's mere existence feels like a miracle. The action scenes themselves are dense and lightning-fast, but so perfectly orchestrated they never disappoint. Miller also doesn't shy away from over-the-top flourishes like a flame-shooting guitar player, proving that even a serious action director can have fun with his material.
But underneath it all, there's a dark soul to this film that feels more profound with each viewing. Much has been made about whether the film is indeed a feminist statement, or an exploitive work, given the preponderance of beautiful, captive women in torn costumes. Yet from this clear portrayal of subjugation emerges Furiosa (Charlize Theron), Miller's greatest character, who takes the film over from Max and, with her sneakily not-so-helpless crew of chained women, aims to save the world from a hellish dystopia created by brutish men. It's a world that initially feels somewhat ironic –a detached showcase for Miller's considerable action chops – before transitioning into a profound quest for survival. Rarely in the young history of movies has a filmmaker reached quiet this high and somehow hit his mark.
—CO