It seems that 3D movies have once again died a tragic death but about a year before Avatar came out, I was betting that 3D was going to be here to stay. All of the larger theater chains upgraded their equipment and screens. Software developers were working as fast as they could to create the tool for stereo 3D. Blu-ray had stereoscopic built into it's standard. TVs and Blu-ray players were all there........ But nobody wanted to wear the glasses

Anyway, I have spent the past 5 or 7 years learning all I could find out about stereoscopy. One of the things I learned right away is that a majority of the people making 3D movie content did not understand what they were doing. They broke some of the most fundamental rules and delivered images that created tremendous eye strain on the view.. The people making 3D pictures (single images) were doing a much better job in most cases. They seemed to understand the process better than film makers.
The easiest and most accessible way to show 3D pictures to most people is to make anaglyph 3D pictures. Those are the one you have to wear red and cyan glasses to view. Here is one that I made.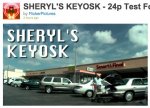 You can buy inexpensive cardboard anaglyph glasses on Amazon.com. Don't buy the more expensive hard plastic anaglyph glasses. You might think that more expensive is better but this is one of the rare cases in life where cheaper IS actually better..... The plastic glasses have lenses that are too thick. They block too much light. The cardboard ones are perfect! Remember Red and Cyan. There are other colors available but red and cyan are the standard that nearly eveyone on the planet uses.
Here is one more that I made. This ones is CGI: View this one from at least 2 feet away (with the glasses on). The farther away, the more the skull comes out of the screen!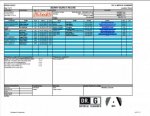 The other way to view these images that doesn't require special equipment is something called cross eyed 3D.
Here is an example I made: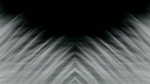 You simply look at the picture and cross your eyes. You will see 3 images, look at the one in the middle... Give your eyes a few seconds to relax when looking at the picture. After that, they will stay focused on the center image naturally.
If anyone wants to discuss stereoscopic 3D images and how to create them, chime in. I love this stuff. Maybe I can help you not make the mistakes that most people make.
Last edited: