Hi Everyone!
My name is AJ, or Aaron I go by both. Very happy to be part of the community. My background is in photography, music and film, I'm currently working at a University in Pennsylvania as well as teaching video and post production editing. I'm looking forward to meeting new people in the community, and connecting.
Currently I have been making short movies with my Friend Chris Ruppert over at BMN films, bad movie night tv show and podcast. We are currently crowd funding our first full length science-fiction film called Transient! I'm supper pumped about this project, plus we are already 61% funded. If anyone is interested in checking it out just reach out to me. I didn't want to post a bunch of spam links in the welcome message.
I'm also working on some new exciting music projects that have kept me busy with my free time. Most of my early creative work is based around documentary photography. I have spent a number of years documenting rural coal communities in Pennsylvania. I have also done some work documenting the communities in relation to fracking.
Thank you!
AJ Nutter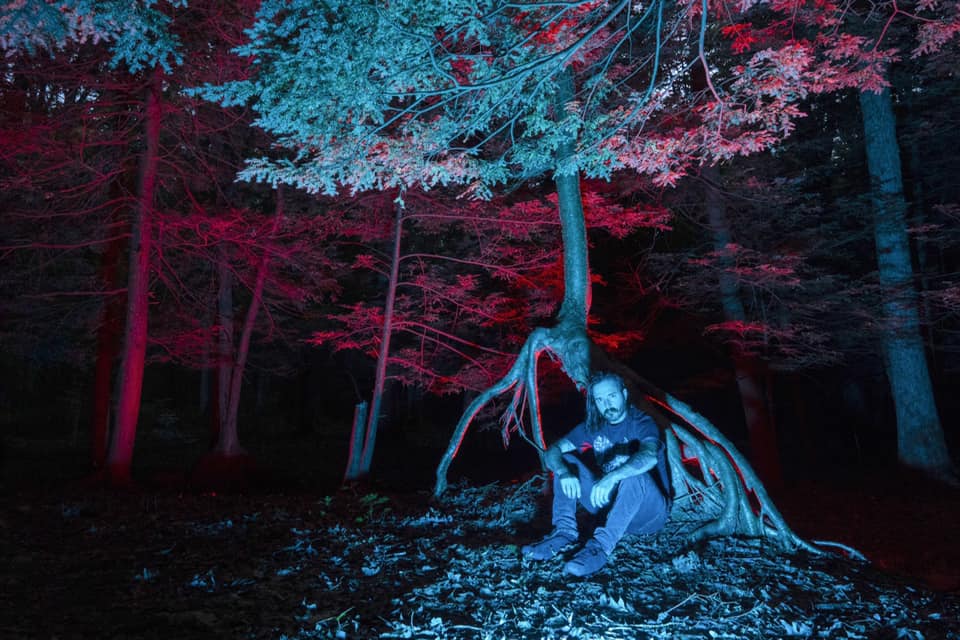 A Self portrait from this past fall.