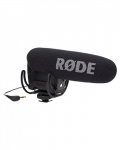 1) RØDE VideoMic Pro Compact Directional On-camera Microphone.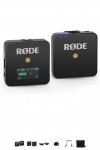 2) RODE Wireless GO - Compact Wireless Microphone System ,WIGO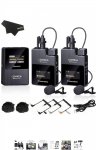 3)L
avalier Microphone Wireless,Comica BoomX-D D2 2.4G Lapel Microphone Wireless System.
I will appreciate advice on the above sound equipments. I am trying to purchase these items from Amazon. I mostly need advice on 2& 3, which lavalier mics should I choose??? Advice welcome on other affordable lavelier mics models.
The sounds equipment is for shooting a short horror video.