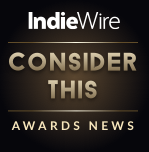 "The Rehearsal" has never been an easy series to pin down. Throughout the magnificent first season, questions stacked up with each new episode:
Is it real, or is it fake?
How much is real, and how much is fake? What does "real" even mean, in the context of a show about rehearsing for life's biggest moments by playing out every possible scenario ahead of time? And among the dialogue-free birthday parties, dialogue tree conversations, and a bar on a soundstage that just happens to have an operating liquor license, don't get me started on what might constitute a "fake."
Where some saw incisive commentary on reality TV, others saw actual reality TV. When some fans compulsively rewatched episodes to appreciate the intricate construction,
impressive production
, or jokes they missed the first time from laughing too hard, others were physically
repulsed
by what they considered diabolical cringe comedy. What was too extreme to believe for some proved too believably extreme for
others
.
Defining a series so eager to be indefinable isn't a requisite… until it comes to awards. The Emmys ask contenders to submit to specific categories, and — befitting the vast landscape of television — more than 100 winners are named across three separate ceremonies. Reality TV shows could compete in Unstructured, Structured, or Competition categories. Variety shows have Talk, Sketch, and two Special categories (Live and Pre-Recorded). There are Documentary and Nonfiction Series and Specials, Emmys for Special Merit, and, of course, the big three: Comedy, Drama, and Limited Series. Where a series submits (and in what subcategories) have become press scoops, as each artist, program, and network jockeys for position in the annual gold rush.
So where oh where did "The Rehearsal" land? Right where it belongs — and where it's needed: Comedy Series.
Belongs is debatable. There's an argument to be made Fielder's work fits the Unstructured Reality race, given the category is "for programs that contain story elements driven by the actions of civilian and/or celebrity participants and lacking a consistent, structured template and standardized pattern of action." A story driven by the actions of a civilian? Like, when Robbin, a civilian-turned-
celebrity
, drove his Scion TC 100 miles per hour? Or when Robbin drove Nathan around — at much safer speeds — while high as a kite? Or, if we don't take "driven" so literally, when the back-half of the season is taken over by Angela's one endless rehearsal? And while I would
happily
watch Nathan help out one participant per week, like in the premiere episode with Kor, the series never conforms to a "consistent, structured template."
Still, that lack of consistency is partly why it's hard to accept "The Rehearsal" as a reality show. Last year's nominees in the Unstructured category include "Love on the Spectrum," "Selling Sunset," and "Cheer." None of those series set out to accomplish the same goals as "The Rehearsal," nor do they pursue their own ambitions in similar ways. "Love on the Spectrum" is an earnest character study of people on the autism spectrum looking for romance. "Cheer" is closer to a straight-up documentary, tracking a college cheerleading team on its path toward a national title. "Selling Sunset" offers exceedingly
dumb
melodrama meant to elicit gasps over L.A.'s palatial homes and the realtors' diva behavior. In other words, they're not trying to be funny — they're not comedies, and so much of what makes "The Rehearsal" great is rooted in its shrewd humor.
Similar separations keep "The Rehearsal" out of Documentary and Variety categories (though I'm not sure it would've ever qualified for the latter), but perhaps more important than where it technically belongs is where it's actually
needed
. And it's clear (to this critic, at least) that the Best Comedy Series race needs "The Rehearsal."
Why? For one, it was the best show of 2022, and the best show of any given year should go after whatever Emmy category offers the most renown. But looking at this year's top Comedy Series contenders, it's clear we need a little chaos energy — check that. We need a little
positive
chaos energy. A slew of former nominees seem destined to snag slots, despite falling off in their latest seasons. "Ted Lasso" Season 3 is like watching the slowest, longest
train wreck
of all time. "Only Murders in the Building" still has its dynamite cast and comforting design, but Season 2 could've used a few decision trees to avoid devolving into such a mess. And "The Marvelous Mrs. Maisel'? I'm told it's still around, and that the
fifth and final season
is better than the last, but let's not pretend it's still among the eight best comedies on TV.
Old hangers-on have a way of bogging down awards races, but I can't say there's much to be excited about among the favored freshman comedies, either. "Shrinking" and "Wednesday" may not seem like they have much in common, but both
barely
qualify as comedies and there's but one award-worthy element to be found in each: Harrison Ford and Jenna Ortega, respectively. And speaking of not-comedies: How did "The Bear" convince everyone it's among the funniest shows out there? Don't get me wrong: The FX production available only on Hulu is compulsive viewing, but it's also incredibly stressful and steeped in tragedy. You could say the same thing about "Barry," another top contender, but at least Bill Hader's nearly complete HBO series has always been a dark comedy — and even at its bleakest, there are still
jokes
.
"The Rehearsal" has
jokes
, too. Lots of
jokes
. It also has incredible production value for craft artisans to appreciate and an elaborate structure writers can admire. Each faction of the TV Academy should find something to love about the first season — even the acting branch. Whether they think it's scripted or more off the cuff, Fielder is giving a performance that holds the show together. He's simultaneously the prankster and the heartbeat; the antihero and the hero. Those that see the show and connect with it should have no problem voting for it across the Comedy category. From my
review of the finale
:
"'The Rehearsal' tells audiences what it is from the start: It's a TV show, and Nathan Fielder is the protagonist. […] Amid the ever-expanding flowcharts and rehearsals within rehearsals, the series needed a core, it needed a throughline, and what better to serve as a story's beating heart than its central character's beating heart? […] It's Nathan's search for answers that holds the first season together, and the resolution he comes to that makes this 'complex emotional experience' so rewarding."
To be clear: "The Rehearsal" is a long shot just to be nominated. Ratings were always of the "cult hit" variety, and the internet's favorite show doesn't always overlap with the TV Academy's preferences. (It wasn't that long ago "Modern Family" won the category four times, preceding other populist picks like "The Marvelous Mrs. Maisel" and "Schitt's Creek.") But seeing it among the eight nominated comedy series would be a win for the Emmys as much as the show. The race needs a disruption — if not to honor a worthy entry and engage TV fans, then to make voters think twice about checking the box for the same shows — and "The Rehearsal" was built to disrupt.