I've had a 3D printer for 2 years. For Micro-budget film makers, I would consider it an indispensable tool.
Just for practice and fun I've made over 200 models including a 4 foot long H.G. Giger Alien.
Here's what I'm printing now. Can you guess what it is? I'll give you a clue; From the Holy Trilogy.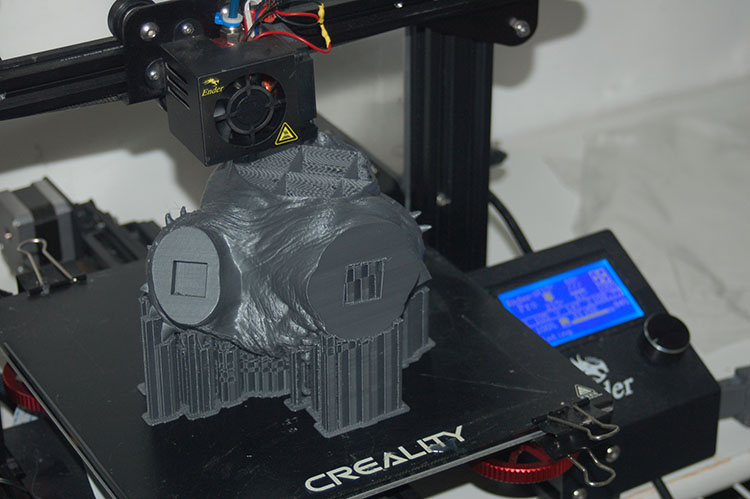 ​
There are 4 pieces to this model. I'll post more pictures as the pieces are printed then assembled.
Bonus picture!
Here's an 'in progress' print of a space gun I'm designing. I know, it's very basic looking now but when complete, it should be a lot more detailed and also have moving parts.