Hey everyone. We have just launched our campaign here:
https://www.indiegogo.com/projects/infinitus-scifi-short-film#/
Firstly, I want to thank you for clicking and reading this. Hopefully we make an impression on you, as we have worked incredibly hard just to reach this point in our film's long road to creation.
What is INFINITUS? What makes this film tick?
This film is all about the struggle to create something low budget with a high concept, using the tools and techniques available to us through practical means. For example, in the teaser, the sun backdrop was made using red and orange acrylic paints in milk and water, along with some gold ink, and then animated by dropping dish soap into the mix. This gives it a unique look, and is hard to replicate again the next time. Each time the soap hits the paint, something new is created.
We are combining this technique with the ancient art of scale model film-making with our spaceship. Expertly crafted by Alex Lang, this ship will be our star attraction when we launch the film into festivals March 2020. Using a green screen, a microphone stand, and a computerized rail system, we intend to film the ship using similar techniques that gave films like "Alien" and "Bladerunner" eye popping visuals.
All of this is going to be held together by the films central story, as we follow a female science engineer, researching and making plans to repair a fatal accident that killed our Sun. Living deep underground, she works with other remote bunkers to design a last chance resort, with the hopes of repairing the damaged caused, and sparking the machine star INFINITUS back to life.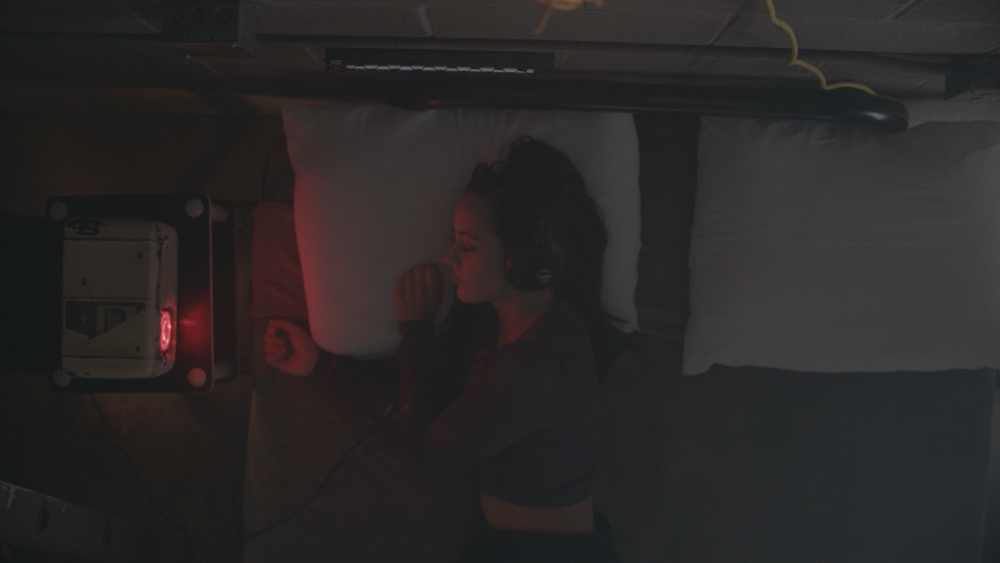 We hope you consider donating or following our campaign, and we hope to create something everyone can get excited about. If you enjoy practical FX, and dramatic, poetic SciFi, i think you might enjoy what we are creating.
Thank you for taking the time to check out our project, and I look forward to hearing your thoughts and feedback.
-Cam.
Last edited: