Eighteen films of various lengths and genres will be offered in Theater for the New City's 25th annual Lower East Side Festival of the Arts, which will be mounted virtually for the first time May 22 to 24, 2020. All of the Festival's events and performances will be streaming on the theater's website,
www.theaterforthenewcity.net
.
The Festival will be offered from 6:00 PM Friday, May 22 to 11:59 PM Sunday, May 24. Attendees will be able to select disciplines and artists from the website's online timetable and index.
The Lower East Side Festival of the Arts started in 1996 as a three-day, indoor and outdoor multi-arts festival intended to demonstrate the creative explosion of the Lower East Side and the area's importance to culture and tourism for New York City. It employed two theater spaces at TNC plus the block of East Tenth Street between First and Second Avenues. For the past 24 years, it has been organized by Theater for the New City and a coalition of civic, cultural and business leaders and presented free to an average attendance of 4,000. This year, with obligatory separation caused by Coronavirus, it is being mounted entirely on the theater's website to show the world how the pandemic will not quench the artistic output of this fabled neighborhood. Over 150 performing groups and artists of all disciplines are participating.
FILMS TO BE OFFERED IN THE 25TH ANNUAL LOWER EAST SIDE FESTIVAL OF THE ARTS
"Arlene's World Famous"
Directed, filmed, edited and produced by Jorge Torres Torres
Starring Kathy Sneider, Bobby Rappaport, Natalia Barham, Fabrisio Fernandez and Lee Auerelemandi
Documentary - 2020
English/Spanish (English Subtitles)
74minutes
In NYC's Lower East Side, for almost twenty years, karaoke aficionados from around the globe come to a little bar called Arlene's Grocery to experience the ultimate karaoke experience. "Arlene's World Famous" follows five singers who have performed on Arlene's stage for years making karaoke their life-force.
"Box of Nails" (16mm. 1997)
Written and directed by Mark Borkowski
Cinematographer - Ralf Oberti
Produced by Greg Hecht, Steve Adell and Monika Lightstone.
Starring Greg Hecht, Steve Adell, Edmund Wilkinson, Randy Cherkas, Dana Worland, Gina Consiglia and Susan Mitchell.
Film Noir - 1997
28 Minutes
A henchman descends into the dark side of a carnival where even he is horrified by the human experiments taking place.
"Choke Artists"
Written by T.D.White
Cinematographer/ Editor: Chad Gardella
With: Jenne Marie Vath, CJ Zishuk, Edlin Pitts, Mike Roche, Zach Tuchness, T. D. White and Antonella.
Satiric Comedy - 2019
3 Minutes
A quick but humorous look at Public Service Announcements ... that serves as a Public Service Announcement.
"Ding-a-ling-LESS"
Written and directed by Onur Tukel
Produced by Les Franck
Cinematographer - Shawn Lewallen
Starring Robert Longstreet, Kirk Wilson and Mark Darby Robinson
Romantic Comedy (Mature) - 2001
82 Minutes
This is the story of a nice man named Jack Peterson who lives a simple life in a small coastal town in North Carolina. When he's not building birdhouses, he hangs out with his wild friend Alan, who regales him with stories of his debauched sexual adventures. The two friends couldn't be more different. Jack appreciates women for their minds. Alan only sees them as sex objects. When Jack's life starts to fall apart, Alan has a plan that could save them both. "Ding-a-ling-LESS" is more relevant today than it was when it was made twenty years ago. It explores themes of sexual identity, toxic masculinity, gay panic, #metoo and the male antipathy that fuels fourth-wave feminism. From the writer and director of "Catfight," "Summer of Blood," "Applesauce" and "The Misogynists."
"Don't Be Like Roy"
Written and directed by Julianna Schley
Producer / Cinematographer - Mike Farino
Starring Danielle Shimshoni, Rob Byrnes, Jacob Alden Roa, Toryn Seabrooks, Zane Van Dusen and others.
Dark Comedy (Mature) - 2015
73 Minutes
In this dark comedy about fear, control, and 35mm projection, a woman begins acting out, afraid that her new boyfriend is turning into her old one, an agoraphobic projectionist named Roy. Meanwhile, a Masked Bandit is destroying public artwork in New York City.
"Elegy"
A film by Chad Gardella
Cinematographer and colorist - Gavin Rosenberg
Starring Rhiannon Lattimer, Jason de Beer, Leanne Michelle Watson, Tom White, Jesse Brant Howel
Wilderness Gothic - 2016
20 Minutes
A short film, in the wilderness gothic tradition, set in a crumbling estate, where strange visions and paranoia afflict its occupants. With intense and gorgeous close-up nature photography, lyrical transitions, and sound design, "Elegy" is an extremely accomplished experimental film.
"Every End is a New Beginning"
A film by David McDonald
A Very Brief Message of Love - 2020
4 Minutes
"Every End Is A New Beginning" is a meditation on our responsibility to one another as human beings during the current pandemic. Borders and boundaries are no longer relevant--for the first time in human history, we are all experiencing something as one. But will we see our own interconnectedness or die fighting for each individual scrap?
"Final Position"
Written, directed and produced by Nelson Farber
Cinematographers - Mark Crisarob, Shane Suski & Nelson Farber
Starring Harlan Strauss, Aryn Quinn, Skippy D.
Drama - 2009
6 Minutes
A chess player's very last game reveals hidden and mystical dimensions awaiting beyond the chess board's 64 squares, as themes of love, death and rebirth are explored in this experimental 16 mm. film.
"Inside the Cage"
Directed by Kenichi Nakajima and Yuko Uchida
Edited by Kenichi Nakajima
Experimental Visual Art - 2015
5 Minutes
This is an experimental collaboration of two visual artists, Kenichi Nakajima and Yuko Uchida. "We often feel a cage around us in our daily life. We crave to break the cage and aspire to change inside. In this work, we painted and sculpted to show our desire on canvas on the wall, in a 200 x 200 sq. foot studio in Bushwick, Brooklyn during a 10 hour session".
"Neverland"
Written and directed by Erik Wegner
Produced by Erik Wegner, Chris Victor, Kyle McCuiston
Starring Lauren Alexandria Kittrell, John Varina, Joe Gawalis, Melanie Mahanna and Daniel O'Shea.
Drama - 2018
81 Minutes
Emma drifts between reality and fantasy as she fights to survive the pain of the life she cannot escape from, while relentlessly struggling to have the life she always dreamed of.
"Park 51"
Written & directed by Christopher Capelluto
Cinematographer - Isaac Hughes Green
Starring Graham Powell, Al Nazemian & Antoinette Elias.
Drama - 2013
21 Minutes
A struggling Iraq War veteran saves the life of a Muslim man from a hate crime in New York city. The film takes place against the backdrop of the protests against the controversial 'Park 51' ground zero mosque.
"Puta Libre"
Written, directed & edited by Kevin Haefelin & Blaise Villars
Produced by Kevin Haefelin
Cinematographer: Blaise Villars
Starring Oleg Karnaukh, Felipe Castro, Edmond Vullioud, Armen Godel, Julie Conti, Robert Szuplewski, Anissa Cadelli, Helene Patricio, Antonio Buil, Jef Saintmartin, François Florey
Action / Thriller - 2017
29 Minutes
On the way to their honeymoon, an ordinary couple ends up in the heart of a crooked politician's business, his dangerous thugs and their rival, Pavel, a Russian agent intended to save women from sex trafficking.
"Safe Harbour Amsterdam"
Written and directed by Jack Luceno
Cinematographer - Camera Stijn Jonghardt
Starring Jack Luceno, Gareth Harwood, Janna Fassaert, Dean Van Dugteren, Kenan Raven, Susanne Ohmann, Alexandra Buresch, William Sutton.
Dark Comedy - 2018
94 Minutes
For decades artists, guys on the run came to Amsterdam chasing dreams. Talent and dreams took a back seat to fast and easy money. Yet things are desperate. A young traveler forces them to confront who they really are.
"Scumbag"
Written and directed by Mars Roberge
Cinematographer - Marco Tomaselli
Starring a gang of NYC LES legends such as Penny Arcade, Michael Musto, Nick Zedd, Little Annie, Michael Alig, Superstar DJ Keoki, Tom Silverman, etc. with a cast of over 220 actors in it.
Dark Comedy (Mature) - 2017
114 Minutes
A young wannabe-superstar DJ, Phil, takes on a day job at a telemarketing company, working with crazy people, ex-prisoners, drug addicts and murderers. The time on his life begins to tick as he battles addiction, fights the law and tries to maintain the only sane thing left in his life, his girlfriend, Christine. From the writer and director of "The Little House That Could". Keep your safety belts fastened for this high-octane punk ride in the fast lane of life.
"The Lessons by Alberto Ferreras"
Written and directed by Alberto Ferreras. Cinematography by Alex Stikich.
Starring John David West, Olga Merediz, Shirley Rumierk, Francisco Solorzano, Suzanne Di Donna, David Fraioli, Lou Liberatore, Barbra Herr, Giovanka de Medici and Ardes Quinn.
Drama - 2017 to 2020
47 Minutes
The Lessons is an award winning collection of funny and daring New York stories that explore sex, relationships, and honesty, in the most unusual circumstances. These witty short films will make you laugh, and will leave you wondering if you can handle the truth.
"The Poet and the Professor"
Written and directed by Ariel Kavoussi
Produced by Valerie Steinberg
Cinematographer - Charlotte Hornsby
Starring Ariel Kavoussi, Kevin Corrigan and Bob Byington
Comedy (Mature) - 2017
22 Minutes
In New York, a young aimless writer named Ariel bounces back and forth between two equally dysfunctional affairs - one with her depressed married philosophy professor and the other with an old angry cinematographer.
"Tru Romance"
A film by Celine Dayan-Bonilla
Cinematographer - Geoffrey Duncanson
Starring Angela Belcamino, Diana Berry, Eric Espinosa, Ivelaw Peters, Mehdi El-Hebil
Comedy - 2020
7 Minutes
Can't a feminist catch a break? Join Kayla on her journey back into the modern world of dating.
# # #
# # #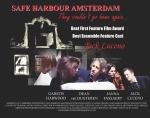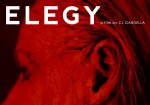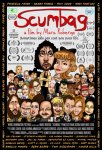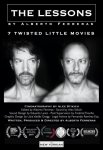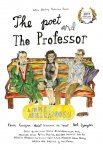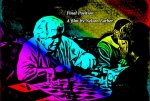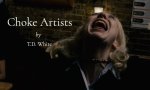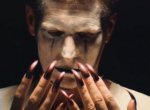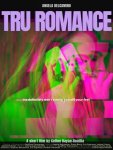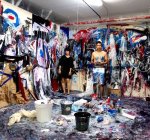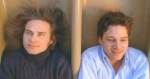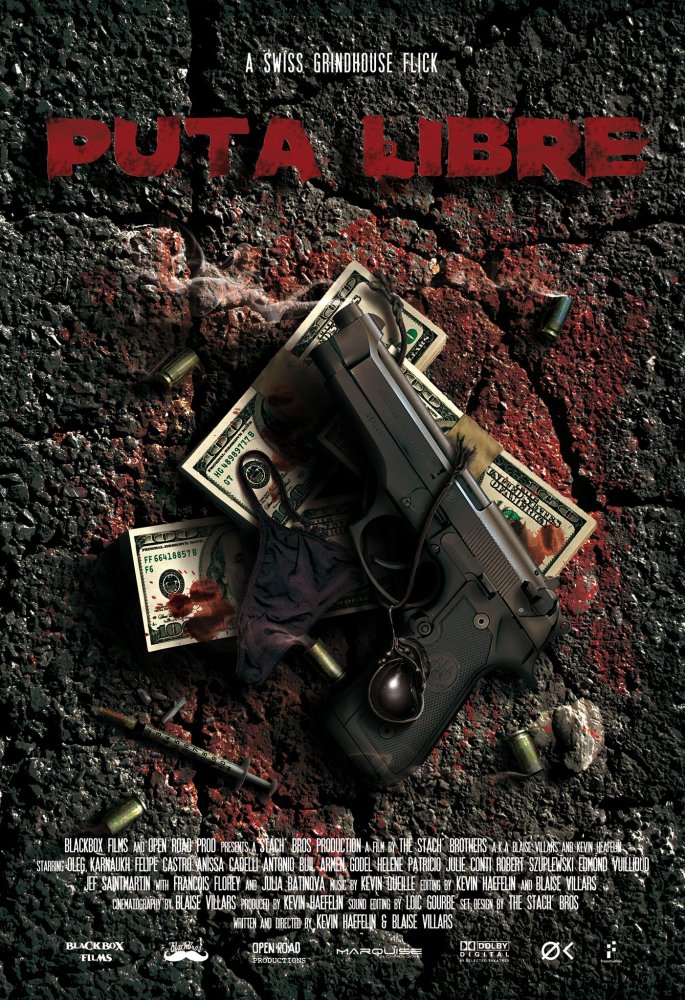 i