It's always healthy to take some time and have a laugh.
I collect some of the more clever filmmaking memes that I see. I'd like to encourage others to post some more memes. It doesn't matter if they're funny, inspirational or educational.
I'll start with:
When You let a producer drive the grip truck
You're getting paid?
The boom operator when the DP sets up a third camera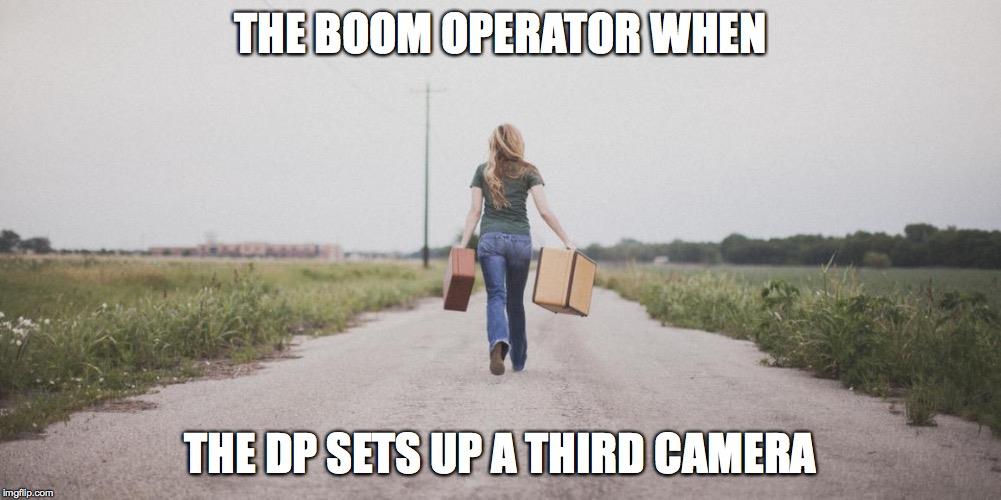 Last edited: