TW: SA
Pillow Talk is a short film supported by Screen Cornwall and Sound + Image Lab, who previously produced and supported BAFTA award winning films such as
Bait
by Mark Jenkin.
Here is a link to the Kickstarter which details the full campaign and more about the film:
Pillow Talk Kickstarter
A surrealist horror set in Cornwall, Pillow Talk follows the descent into protagonist Senan's psyche after she is sexually assaulted. After a picture of her tear-stained pillow becomes a meme online, Senan is thrown into reluctant viral fame and invited onto a talk-show. Based on my own and friend's experiences, Pillow Talk is the result of seemingly endless frustration and hopelessness at the treatment of young women today. It is a film about grieving your untouched self, the effects of misogyny, internalised or otherwise, on survivors and how social media comes into play.
Inspired by surrealist horror classics such as Vertigo, Suspiria and Hausu, as well as contemporary stellar work such as I May Destroy You and Euphoria, Pillow Talks aims to address how victim blaming and misogyny can affect survivors of assault. Furthermore, how blame should be shifted to perpetuating behaviours in society. Utilising different mediums, practical effects, animation, green screening and some intense colour grading, we aim to portray the complex emotions many survivors feel after assault. Using the analogy of a retro talk-show to dissect these issues, it is a unique and promising project.
With a massive amount of energy behind it coming from the crew, we are currently working hard to bring us to production in April. With support already from Screen Cornwall and the Falmouth University Graduates Fund, this Kickstarter will be the final push to fulfil the film's full potential. It has never been more competitive and difficult to get creative projects off the ground, and independent filmmaking is a cultural powerhouse – especially in Cornwall where we are experiencing a 'renaissance' in filmmaking. More information about the film itself can be found within the link above. There are lots of rewards available, including limited edition hand-carved prints, executive producer credits and all backers will be invited to a screening event.
Due to the nature of the film, our heads of department are led by majority women, to push forward the female lens. Part of our initiative is to also generate entry level roles for working-class, low income talent that may struggle to find experience otherwise. We will be working with local schools and colleges to create work experience opportunities that act as a springboard for young people's careers and creative endeavours.
Thank you! It means the world that people like yourself are taking time out of their day to show interest or simply read this thread. Link to our Instagram is below. Do give us a follow to keep in touch with Pillow Talk!
Instagram: @pillowtalk_film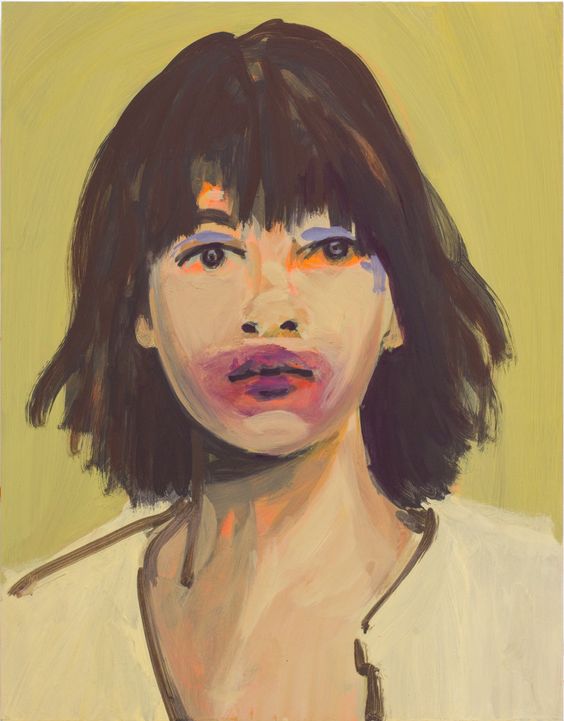 artwork by Claire Tabouret; rights reserved for artist.