The technology of cinematography has undergone some of
the most seismic shifts
in
film history
this century, with what began in the 2000s as an almost entirely photochemical process transforming into the digitally captured,
manipulated
, and projected images of today. The art of cinematography, however — using light, color, and texture to express ideas and elicit emotional reactions from the audience — remains intact.
In 2017, IndieWire made a list of the most beautifully shot feature films of the century thus far; the list was updated in 2020, and what follows is the third and most extensive version of the list. It's also the first to be spearheaded by the IndieWire Craft team, which has grown considerably since this list was first published. Ranking cinematography is, in some ways, a fool's errand given the broad variety of genres, resources, and intentions encompassed by the films below, but these are 60 titles that IndieWire believes will stand the test of time.
Honorable Mention ​
"1917"; "All These Sleepless Nights"; "Antichrist"; "Birth"; "Black Swan"; "Bright Star"; "Burning,"; "Collateral"; "Decision to Leave"; "The Diving Bell and the Butterfly"; "Dunkirk"; "The Fall"; "Fire Will Come"; "The Fountain"; "The Grand Budapest Hotel"; "The Grandmaster"; "The Great Beauty"; "Her"; "Isle of Dogs"; "Ixcanul"; "Killing Them Softly"; "La La Land"; "The Last Black Man in San Francisco"; "Let the Right One In"; "Leviathan"; "Lust, Caution"; "Macbeth"; "The Master"; "Melancholia"; "Midsommar"; "Neon Bull"; "New World"; "No Country For Old Men"; "No Time To Die"; "Pan's Labyrinth"; "Parasite"; "The Prestige"; "Renoir"; "The Revenant"; "Rush"; "Sicario,"; "Silent Light"; "Spectre"; "Spring Breakers"; "Tragedy of Macbeth"; "The Turin Horse"; "Uncut Gems"; "Under The Skin"; "What Lies Beneath"; "Wonderstruck"; "Y Tu Mama Tambien"; "Zama"
60. "Zodiac" (2007)​
The late
Harris Savides
didn't want to shoot "Zodiac" digitally, but he proved to be the perfect cinematographer to take the medium to the next level. Savides was the master of milky blacks, doing incredible work with low contrasts to create a unique look that cinematographers are still trying to emulate today. With "Zodiac," David Fincher and Savides created a different type of noir look. Savides abandoned the hard shadows of low-key lighting, trading in strong directional lighting sources for more even, low-wattage, practical sources where the light slowly curved into darkness. Every bit as evocative but more realistic than traditional stylized noir cinematography, we could just make out details in Savides' dark corners of the frame — the perfect look for Fincher's documenting of the elusive search for a real-life serial killer. "Zodiac" marked the maturation of digital cinematography as its own distinct paintbrush that could create its own unique beauty while fitting in with Hollywood production values. —
Chris O'Falt
59. "The Dark Knight" (2008)​
The second part of Christopher Nolan's "Dark Knight" trilogy was a turning point in his career and in his collaboration with cinematographer Wally Pfister, elevating a DC superhero film into a gritty crime drama with gravitas. Fittingly, Pfister chose a color palette that emphasized green and blue in keeping with Joker's look. But the cinematographer also introduced brightness in surprising ways, such as when Batman (Christian Bale) flips on the light switch during his brutal interrogation of Joker. Pfister shot primarily in Kodak 35mm with Panavision Panaflex Millennium XL and Platinum cameras. However, Nolan wanted to embrace large format in a big way, and so this became the first mainstream feature to be shot with the IMAX 65mm camera, which launched the
IMAX
revolution. In all, there were 28 minutes shot in IMAX (including the astonishing six-minute bank heist prologue that immediately conveyed the immense scale of Gotham City). Yet rather than cropping the 2:35:1 image, Nolan and Pfister filled the entire screen with an aspect ratio of 4:3. Ever since, Nolan has steadily increased his reliance on IMAX, building the brand into a reliable theatrical venue for spectacle. —
Bill Desowitz
58. "The Intruder"​
Director Claire Denis and cinematographer
Agnès Godard's
most enigmatic film unfolds like a dream but the imagery is never dreamlike. Instead, it is grounded in a strong sense of place and season — the film moves fluidly through time and space of snowy Alpines, French countryside, tropical Tahiti, and urban Korea — as Godard's compositions and light produces images that are sensory, never adorned, and elicit in the viewer a sense of being touched or the feel of sun hitting wet skin. And it is often Godard's camera that gives the film its sense of narrative propulsion, as a simple handheld journey down a back road or a long lens shot interjects a mounting sense there is something primal lurking in the film's past and future. The culmination of this is a visceral scene of being dragged by horses through the snow, in which the cinematographer holding the camera on a sled accomplished more than a blockbuster's army of technicians could ever dream. Not since "Beau Travail" has Denis' raw brand of cinematic poetry been so dependent on her visual collaborator's ability to translate into images. —
CO
When many awards voters watched Portugal's 2020 Oscar entry via a screening link there was chatter the film was too dark, that director Pedro Costa's return to the Lisbon neighborhood of Fontainhas made Bradford Young's cinematography look like a studio comedy in comparison. But those lucky enough to see it properly projected experienced cinematic Rembrandt in which luminous figures emerged from a world of literal and figurative darkness of grief and poverty. Like other arthouse filmmakers, digital cinematography has allowed Costa to strip down his filmmaking apparatus and embrace the authenticity of working with non-professional actors, but the evolution of his cinema has moved sharply away from capturing an ordinary visual reality. Costa and cinematographer Leonardo Simões craft sublime compositions in which a sense of the spiritual shines through the harsh realities of poverty and grief. With "Vitalina Varela," Costa pushed his cinema further underground — creating the feeling his characters dwell below the surface of society — and plunged it deeper into darkness (creating some of the most satisfying, rich blacks in the short history of digital), which becomes an apt canvas for his Murnau-like approach to telling the story in terms of light and dark. —
CO
56. "The Untamed" (2016)​
Early on in Amat Escalante's "The Untamed" ("La region salvaje"), a young woman named Verónica (Simone Bucio) stumbles through a doorway and into the thickest fog imaginable. She is bleeding from her side and struggles to keep her balance. Chilean-born cinematographer Manuel Alberto Claro, who's shot all of Lars von Trier's directorial projects since "Melancholia," tracks her hazy escape with his handheld digital camera. Although filmed in the Mexican state of Guanajuato, the scene visually evokes an alien environment where disorientation and the lack of visibility instill a fear of the unknown. It's as if she'd just landed on another planet. That it follows a sexual encounter between a human and an extraterrestrial being only reinforces that unsettling feeling. With mostly naturalistic lighting throughout the hard-hitting drama and some ethereally lit, idyllic shots of nature near where the creature lives, Claro seamlessly blends the social realism that characterizes Escalante's works with the singular sci-fi elements at play here. —
Carlos Aguilar
Tight on the face of actor Géza Röhrig, the square frames of Hungarian cinematographer Mátyás Erdély place the audience within inescapable proximity of the horrors of the Holocaust. And yet, we never actually see the violence, as it plays out in the perpetually out-of-focus background that limits what visual information we have access to. That partial field of vision and constant uncertainty resembles how the prisoners inside the hell-like facilities at Auschwitz-Birkenau experience daily life there. Fundamental to the immersive quality of director László Nemes' debut feature is the synchronicity between Erdély's handheld 35mm camera and the lead performer while moving across incessant, yet precisely choreographed, chaos. Long takes carry us through the abhorrent pipeline of extermination following a man in pursuit of a sliver of humanity. From its opening frame, where blurry figures emerge from a distorted landscape and become recognizable as human beings the closer they get to the lens, to its devastating final shot, the cinematography of "Son of Saul" qualifies as a masterclass in the organic amalgamation between craftsmanship and theme. —
CA
54. "Enter the Void" (2010)​
With the recent advent (and vast improvements) of adjustable, lightweight, and affordable-color LED lighting,
Benoit Debie
's body of work over the last 20 years (which relied more on gels, filters, and practicals) has become one of the most influential in modern cinematography. Filmmakers, now equipped with an easy way to experiment and incorporate color into their own lighting, are increasingly studying Debie's bold use of color in his collaborations with Harmony Korine ("Spring Breakers" and "The Beach Bum") and
Gaspar Noé
("Climax," "Irreversible"), but it's the experimental "Enter the Void" that often leaves them speechless. The neon-lit world of Tokyo at night, characters taking psychedelic drugs, and the story of a wounded dealer having a somewhat out-of-body experience — all of these elements give Noé and Debie license to create a visual language of flashing, sometimes unstable images that feel like something new. Color is emotion and a state of mind, but also story itself. As with his Florida-set work with Korine, it's not simply the color that Debie adds to the frame but how he filters and captures the color and feel of the world in front of his lens, which creates a palette unlike anything we've seen before. —
CO
53. "The Lighthouse" (2019) ​
In some ways, especially if you went to college in New England, "The Lighthouse" looks like the most expensive student thesis film ever made. The film's black and white imagery is confined to a handful of spare sets, all studiously dour, and the limited 1.1:9 aspect ratio feels closer to the expressive dread of Fritz Lang's "M" than director Robert Eggars' own brewing cauldron of atmosphere in "The Witch." The formal choices that
cinematographer Jarin Blaschke
made to build the film's (contained, claustrophobic) frames are as blunt as Willem Dafoe's veteran lighthouse keeper's manner. But the longer the film goes on, the more that Blaschke's imagery repeats, and fragments, and refracts, beginning to take on a much more powerful, mythological feeling. The film flows from the logic of the imagery as it shifts, chimera-like, between the sharp, sudden violence of the land of the living to the haze of the fog, the mysterious realm where mermaids might live. Limited compositions become landscapes across Dafoe and Robert Pattinson's faces. The great accomplishment of "The Lighthouse" is that Eggars and Blaschke's absolute control over the image makes you feel the fires of hell without any color, and ocean all around.
–Sarah Shachat
52. "Once Upon a Time in Anatolia" (2011)​
A group of men searches for a buried body as they're led through small towns and the Turkish landscape by a suspect apparently too drunk to recall the murder. This theme of an elusive search for truth is hauntingly brought to life in every frame of director Nuri Bilge Ceylan and cinematographer Gökhan Tiryaki's metaphysical noir. The imagery of Ceylan's slow cinema approach evokes the stark void of Antonioni, the hypnotic atmosphere of Tarkovsky, and the melancholic widescreen landscape of Sergio Leone (whose "Once Upon a Time in the West" and "Once Upon a Time in America" are referenced by the film's title). As the men share deeply personal details and secrets become revealed, the realism of the story is engulfed by the landscape and compositions that add a sense of darkness and despair to the proceedings. Remarkably, Tiryaki created such strong, all-encompassing (often wide shot) imagery using 1080 HDCAM camera (Sony F35 CineAlta 1080) and extremely rudimentary lighting; each composition is given the care and exactness of a well-balanced painting. —
CO
51. "Mudbound" (2018)​
When watching the rich, classical elegance of "Mudbound," it's easy to forget how much the filmmaking team went beyond its means (a $9 million dollar production budget) in creating the gorgeous, sprawling period film.
Rachel Morrison's cinematography
is impressive not only because of the limitations imposed on it, though. Set in Mississippi in the 1940s, director Dee Rees' film is as much about today as our country's past, leading Morrison to avoid the golden nostalgia of traditional prestige Oscar bait. Shooting digitally, the cinematographer captures the specificity of the era's WPA photographers, like Dorothea Lange and Walker Evans, who inspired the filmmaker's approach. Morrison finds the humanity of this tragic story in its striking landscape. Yet the visually stunning movie was the product of simply capturing natural light. Images this sculpted don't come easily when shooting in cramped, windowless sharecropper homes or under the harsh summer light of the deep south. Prior to "Mudbound," Morrison was one of the independent film world's most exciting talents. With this film, she entered the A list. —
CO
50. "Black Hawk Down" (2001)​
Ridley Scott's historical war drama about the U.S. military's 1993 raid in Mogadishu, which resulted in the deaths of 19 American soldiers and subsequent withdrawal of all U.S. forces from Somalia, was released three months after the 9/11 terrorist attacks, making it unexpectedly — and nightmarishly — topical. It was shot by Polish cinematographer Slawomir Idziak using Arriflex 35 and 435 ES cameras, along with Moviecam Compact and Superlight cameras and using Angenieux HR Zoom and Zeiss Ultra Prime lenses. The film contained a desaturated look derived from muddy brown and olive tones to establish the desolate and bleak landscape of war-torn Mogadishu. To properly film the expansive action sequences, they shot with multiple camera setups, usually six to eight, with many more for the bigger sequences. Unlike many fast-cutting action films of the period, however, Scott preferred doing long, complex combat sequences from beginning to end, with cameras capturing specific moments as per their placement. This technique added to the spontaneity and authenticity of the battles. —
BD
"Black Hawk Down"©Columbia Pictures/Courtesy Everett Collection
49. "Amélie" (2001)​
None of Jean-Pierre Jeunet's films take place in the real world. They always happen in a sideways universe that's just one left turn from ours, where the visuals match the story's emotionality and, crucially, its sense of humor. So it's only fitting that, for a protagonist looking for love with a heart that beats just a little too fast, cinematographer Bruno Delbonnel washes the Paris of "Amelie" in lush, romantic reds and greens at every possible opportunity. It's in that warmth of color and sense of heightened design that even the simplest dolly move in on Amélie (Audrey Tautou) seems just a bit more magical and important, and when Delbonnel gets on a tear, he does a whole lot more than push in. Delbonnel's consistent center framing also helps the film's moments of direct address come off as knowing and charming rather than winking and cringe. That is the true magic of "Amélie:" Its stylization invites the viewer further into Amelie's longing, awestruck perspective of the world. It never distances us from the action and the emotion of the story. The imagery immerses us in the feeling of being a relentlessly curious, kind person for whom quests with garden gnomes and photo booth scavenger hunts as declarations of love are the norm. May all the films that claim to "immerse" the viewer inside a fictional world be even half as visually engaging as "Amélie." —
SS
48. "City of God" (2002)​
César Charlone has been the cinematic eye for Fernando Meirelles on four projects, including the director's portion of the anthology film "Rio, I Love You," but their first collaboration is still their best and most vital work. "City of God" sets the bar high for handheld cinematography. The energy Charlone gives each tracking shot or hectic pan is so charged and kinetic that the movie's cinematographer creates much of Meirelles' boiling tension. What's so incredible about the look of "City of God" is how none of the handheld shots distract from the vivid colors of the setting. The heat of the film's Rio de Janeiro backdrop simmers in Charlone's sweltering reds and oranges, and he fills the towns and suburbs with such rich palettes that the film is able to create a whole world of living, breathing culture on the fly. Handheld cinematography can be divisive, but "City of God" proves just how dynamic breaking the camera free can be. —
Zach Sharf
47. "In the Cut" (2003)​
Jane Campion's adaptation of Susanna Moore's novel about a creative writing professor (Meg Ryan) who is both a suspect and a potential victim in a series of murders stands alongside Spike Lee's "25th Hour" as one of the first truly great post-9/11 movies, though unlike Lee's film it never takes 9/11 on as a subject. Instead, "In the Cut" uses its portrait of an almost catatonic protagonist drifting through New York in a daze as a metaphor for American culture at large, without losing sight of its obligations as an erotic thriller. Cinematographer Dion Beebe employs a highly impressionistic style to place us in the shoes of Ryan's Frannie, creating a world filled with danger and sensuality that is expressed largely through light and color. When Frannie catches her first glimpse of the killer – who neither she nor we know is a killer yet – he's obscured by shadow but outlined by red neon from behind that turns part of his white shirt a bit yellow-green. It's a color scheme that will repeat throughout the film, with Beebe alternating between or juxtaposing red and green to evoke a persistent feeling of both sexual excitement and terrifying menace. In addition to his unique approach to color (which extends to a sepia-toned series of flashbacks), Beebe constantly blurs the edges of the screen to convey both Frannie's numbed, limited point of view and the larger cultural numbness of a city and country still dealing with the psychic impact of 9/11. It's a one-of-a-kind masterpiece, a terrifying and enticing fairy tale for adults. —
Jim Hemphill
46. "Road to Perdition" (2002)​
Director Sam Mendes and cinematographer Conrad Hall's second collaboration following their Oscar-winning work on "American Beauty" was not only wildly different from that film, it was wildly different from virtually every period gangster movie that had come before it. Translating the panels of Max Allan Collins' graphic novel about the Irish Mafia of 1930s Chicago into moving images, Hall went for naturalistic realism as opposed to the extreme stylization of most modern attempts to revisit the cinematic language of "Little Caesar," "Scarface," and "Public Enemy." The starkness of both the Depression setting and the psychological warfare of David Self's screenplay find their visual corollary in Hall's brutally stripped-down hard light, muted tones, limited depth of field, and dark backgrounds that threaten to swallow the characters whole; after decades of film noir, "Road to Perdition" achieved what one would have thought was impossible by making the style seem new again. —
JH
It took director Shaunak Sen a year of filming Nadeem and Saud — two brothers who dedicated their lives to rescuing the black kite birds of New Delhi — to discover the visual language of his film, the way the contemplative camera would mirror the brothers' outlook and capture the simultaneity of life between not only the kite birds and humans but all the animals of the city's toxic ecosystem. Yet knowing how the documentary should be shot was simply the blueprint. To execute it, Sen turned to one of the most fascinating cinematographers working today: German DoP Ben Bernhard, whose work with director Viktor Kossakovsky in filming the ocean ("Aquarela") and animals ("Gunda") has helped create and expand a new grammar for nonfiction film, and the results of his collaboration with Sen in India are some of the most striking, poetic, and thought-provoking images of 2022. —
CO
44. "Tinker Tailor Soldier Spy" (2011)​
An incredible use of long lens distinguishes this icy spy thriller — as does cinematographer Hoyte Van Hoytema's gift for composition that, even when using a 200mm lens, somehow never feels like a visual gimmick. He used the compressed, voyeuristic feel of longer lenses to give the story a sense of unfolding drama, even when the dense plot left viewers baffled. Director Tomas Alfredson used Erwin Fieger's large-format book of color photographs of 1960s London as the inspiration for the film's period look, and like Lachman's work on "Carol," Van Hoytema perfectly mirrored the grain, color, and feel of the period format. The cinematographer's work goes far beyond employing the right capture process in how he brings the nicotine-stained atmosphere of tweed-textured London to life. Inside the flatness of color and space, he finds incredible beauty and detail – that unique way of seeing makes Van Hoytema's cinematography, from James Bond ("Spectre") to Christopher Nolan's last three films, like nothing we've ever seen before. —
CO
43. "The Aviator" (2004)​
Cinematographer Robert Richardson earned his second of three Oscars for Martin Scorsese's Howard Hughes biopic starring Leonardo DiCaprio. He achieved a stylistic fusion of period lighting techniques, shooting Super 35mm using Panaflex Platinum cameras and Primo lenses and six different Kodak stocks. But what was unique about the visual strategy was how it digitally emulated Technicolor's two-color (red and green) and three-strip processes (red, green, and blue), which characterized many of the Hollywood color films that Hughes produced. To achieve this ambitious technical feat, Richardson worked with three-time Oscar-winning visual effects supervisor/second unit director
Rob Legato
("The Jungle Book, "Hugo," "Titanic") and Technicolor. They created a sophisticated DI with a customized look up table (LUT), applying what amounted to a digital filter to attain the two-color or three-color looks. —
BD
42. "The White Ribbon" (2009)​
Michael Haneke's philosophical meditation on evil and what makes people susceptible to fascist ideologies marked a high point in his ongoing collaboration with cinematographer Christian Berger, whose black and white photography feels — paradoxically, given the movie's period setting — more modern than a typical black and white film. Utilizing sharp contrasts and relying on natural light as much as possible, Berger creates a look that clearly and concisely expresses both the pastoral lyricism and merciless cruelty of Haneke's story, often leaving the most harrowing incidents to exist outside the edges of the frame in the audience's imagination. Following Roger Deakins' lead on "The Man Who Wasn't There," Berger shot in color and then adjusted the gray scale in post, giving him greater breadth of possibilities than conventional black and white photography; since this allowed Berger to capture tones unavailable to black and white cinematographers of the past, "The White Ribbon" has an immediacy and contemporary feel to remind us that the horror we are watching unfold is every bit as possible today as it was in the early 20th-century Germany in which the film is set. —
JH
41. "Skyfall" (2012)​
James Bond and Roger Deakins might seem like a mismatched pairing. One lives in a world of exotic glamour and fantastical high-tech gadgetry, and the other works with the grounded principles of photography to evoke the emotion of realistic drama. Yet in the context of our fantasy franchise protagonists, Bond's action-filled journeys are remarkably earthbound and set in a recognizable world, supplying just enough of a grounding for Deakins to do his thing. One of the joys of "Skyfall" is
watching Deakins let loose
and have some fun exploring the varied palette — from light to color and movement — of the film's globetrotting set pieces. From the rich glow of the red casino to the neon billboard-lit glass skyscraper in Shanghai, the cinematographer's striking images brought a sense of digital detail and realism to the film's exotic beauty — which, in turn, served as a landmark film for the relatively new Arri Alexa camera in terms of proving to Hollywood it could handle big-budget eye candy. "Skyfall" was yet another example of why Deakins' collaboration with production designer Dennis Gassner ("Blade Runner 2049," "1917," "O Brother, Where Art Thou") remains one of the great visual joys of modern filmmaking, as the cinematographer's lighting is built and incorporated into the film's spaces to create a stunning, organic whole that is more eye-popping than any visual effect. And in a preview of the DoP's future collaboration with director Sam Mendes on "1917," we see Deakins – who insists on operating the camera himself to get both the feel and composition of what unfolds – using a wide variety of tools and techniques to bring a visceral exactness to each action-filled moment. —
CO
40. "Babylon" (2022)​
Damien Chazelle's pop epic of Hollywood excess is as bold as movies get, and in his regular collaborator Linus Sandgren, Chazelle found the boldest possible cinematographer. Adopting a "more is more" philosophy, Sandgren reaches for extremes with as much audacity and passion as Margot Robbie's crazed silent movie star — in every scene he ratchets the style up to 11, blasting his characters with light in the exteriors and drenching them in horrifying darkness for sequences like an all-time great set piece late in the film featuring a truly disturbing Tobey Maguire. The presentation of that Maguire character speaks to one of Sandgren's great achievements here, which is his charting of the characters' fortunes through light — when the charming but doomed denizens of "Babylon" are riding high, the soft light provides a glow so inviting it makes the film feel like it was shot in 3D. When things start to go wrong, so does the light, growing harsher and more unforgiving until it ceases to exist altogether in the film's later scenes. Shooting on film, Sandgren pays tribute to and shatters Hollywood's glamorous history — before he and Chazelle put it all back together again in a glorious climax. —
JH
"Babylon"©Paramount/Courtesy Everett Collection
39. "John Wick: Chapter Two" (2017)​
When "John Wick" director Chad Stahelski saw the trailer for Guillermo del Toro's "Crimson Peak," he was so struck by the depth of field and rich colors that he didn't even wait to see the movie before calling cinematographer Dan Laustsen about shooting "John Wick: Chapter Two." The "John Wick" movies Laustsen would go on to shoot (he has photographed every film in the series to date) look like action movies directed by Bernardo Bertolucci or Wong Kar-Wai. Filled with incredibly vivid colors, bold widescreen compositions that earn comparison with the best of Sergio Leone, and a Caravaggio-esque interplay between light and shadow that's constantly shifting in harmony with the action choreography, "John Wick: Chapter Two" is a feast for the eyes in which the cinematography showcases and enhances the actors' movements every bit as much as the camerawork in classic musicals like "Singin' in the Rain" and "The Band Wagon." The movie's greatest pleasure is its precision; Laustsen's close collaboration with Stahelski and series production designer Kevin Kavanaugh yields a fully realized world in which no visual detail is extraneous and every shaft of light and splash of color is serving an emotional purpose. Few action movies are this beautiful or this visceral. —
JH
38. "Children of Men" (2006)​
Alfonso Cuarón's dystopian masterpiece with cinematographer Emmanuel (Chivo) Lubezki was a documentary-style breakthrough in their celebrated collaboration, featuring a handheld camera and long tracking shots. Starring Clive Owen and set against the backdrop of a global infertility crisis in 2027, they achieved a bleak aesthetic with a muted color palette. Most memorable was the way light peeked through flares coming out of windows. Lubezki shot in Kodak 35mm with the Arricam LT camera and Zeiss Prime lenses to achieve a great sense of naturalism. The opening cafe bomb blast has become legendary: as the camera follows Owen onto the London street after he exits the cafe, he witnesses the shocking devastation. As he hurriedly makes his way onto the street, the camera suddenly becomes shaky. The sequence establishes the unpredictability and hopelessness that characterizes humanity's plight. Then there's the famous car chase scene, with the long take structured in three parts: inside the car with the group, the disruption of a fiery car blocking them, causing the group to flee in reverse, and the rebels being pulled over by a police car, allowing the group to escape. —
BD
37. "The French Dispatch" (2021)​
Cinematographer Robert Yeoman and director Wes Anderson reached a new creative peak with their eighth collaboration, a lively episodic recreation of stories from a fictional magazine. The varied nature of the tales enabled Yeoman to employ a variety of stylistic techniques — including moving between color and black-and-white and transitioning from one aspect ratio to another — while retaining the symmetrical, deep-focus compositions Anderson has always favored, and the wide array of styles feels as liberating for the viewer as it must have for Yeoman and Anderson. The movie is filled with stunning shots that involve combinations of whip-pans and dolly moves in which the camera must interact with the actors in a meticulously choreographed dance, and they're often so elaborate and complex that the technical achievement itself is as responsible for the comedy as the writing and acting. The technical bravura extends to shots where it might not be as obvious to the audience, such as the many deep-focus compositions Yeoman had to shoot at a T8 to get the look Anderson wanted or a long dolly shot in which all the actors are frozen but some are extremely close to the camera while some are very far — a shot that placed huge demands on Yeoman's first AC, Vincent Scotet. The crew's massive efforts resulted in a film that never shows the strain, a comedy as charming and invigorating as the French New Wave masterpieces that influenced it. —
JH
36. "The Green Knight" (2021)​
David Lowery's mystical, hallucinatory adaptation of the 14th-century Arthurian poem about slacker Sir Gawain (Dev Patel) risking his head to earn knighthood contained one of the boldest uses of color and composition in recent years by cinematographer
Andrew Droz Palmero
. This was appropriate given the disorienting physical and mental ordeal experienced by Sir Gawain. They found the perfect mix of geographical locations in Ireland. To achieve a sense of scale and depth, Palermo shot large format with the ARRI Alexa 65 with ARRI DNA and T-Type lenses (for most of the end sequence, where Gawain imagines a future that might've been). However, going against the typical desaturated look of medieval movies, Palermo went for a more colorful, modern visual design that achieved a touch of the surreal. Since indoor lighting in medieval castles would be dim, the cinematographer kept to single-source, single-direction lighting. One of the highlights is the final confrontation at the Green Chapel, which has a feverish look. —
BD
35. "Dune" (2021)​
Oscar-winning cinematographer
Greig Fraser
delivered on the spectacle of director Denis Villeneuve's sci-fi passion project. This was like a combination of David Lean ("Lawrence of Arabia") and Andrei Tarkovsky ("Solaris"). Fraser conveyed the visually diverse world-building and its impact on Timothée Chalamet's messianic journey as Paul Atreides. It was photographed in large format, primarily with the Alexa LF to convey the distinctive looks of the planets, especially the central desert planet of Arrakis, with its seductive beauty and power, which required rigorous modulation by the cinematographer in both composition and color. In addition, Fraser used the IMAX 65mm cameras for Paul's surreal dreams and visions on Arrakis, which provided a more subjective approach. —
BD
34. "Silence" (2016)​
Mexican DP Rodrigo Prieto first joined forces with Martin Scorsese on "The Wolf of Wall Street," but their collaboration reached new heights on "Silence." When you watch the powerful religious/period drama, the distinct palette and stark imagery are striking, even for a Scorsese film, but not altogether surprising considering the careful planning that goes into each of his films. But Prieto created the film's
sculpted look under impossible conditions
. Juggling rough locations under constantly changing and harsh weather conditions, Prieto somehow controls the elements by making fog, nature, the sea, and sunlight into the tools of his outdoor studio. —
CO
33. "Roma" (2018)​
Alfonso Cuarón
made Oscar history as the first director to win the cinematography award, thanks to the unavailability of his go-to DP, the three-time Academy Award winner Emmanuel (Chivo) Lubezki. Cuarón created a new visual aesthetic, shooting in color with the Alexa 65 but then sculpting in black-and-white like a photo-realistic painter. He meticulously recreated the past through stream-of-consciousness recollections of his family, house, and neighborhood during the turbulent '70s in Mexico City. Yet he chose to follow domestic worker Cleo (Best Actress nominee Yalitza Aparicio) with his roving camera. Cuarón collaborated with Technicolor on the aesthetically complex black-and-white finishing (using Autodesk Lustre and Flame). Together, they isolated areas of the frame and manipulated color and tonal values to achieve the precise monochromatic look the director desired. The conceit was shooting in sequence and placing us as objective observers in the narrative flow through the use of horizontal pans inside the house and on the rooftop and then tracking shots in the neighborhood outside. —
BD
32. "The Neon Demon" (2016)​
Director Nicolas Winding Refn's visual concept of a colorful nightmare born out of the allure of fashion-magazine beauty is one of those ideas that sounds exciting and cool but not so easy to pull off. Thankfully, cinematographer Natasha Braier — one of the most inventive, resourceful, and fearless DoPs working today — not only created the elegant sheen of high-priced fashion photography with a noirish undercurrent, but she did so shooting on multiple locations and within the confines of a rapid-paced, barebones $5 million shoot. Painting almost entirely with color and shadow, Brairer transforms recognizable Los Angeles into a stunning hellscape. —
CO
31. "Eternal Sunshine of the Spotless Mind" (2004)​
When we talk about the magic of "Eternal Sunshine," it is often about the chocolate-and-peanut butter-like combination of writer Charlie Kaufman's inventive narrative insanity and director Michel Gondry's ephemeral visual poetry. However, it's Ellen Kuras' cinematography that serves as the glue holding the two together. On a very practical level, Kuras' lighting serves as vital exposition — clearly delineating the different dimensions and supplying inventive transitions — that allows the complex science fiction device to melt into the background and the metaphysical poetry to rise to the top. In a film about the erasing of memories, the lighting itself has a fragility in its washed-out beauty that creates a visual texture. The result not only mirrors the film's themes, it becomes the primary storytelling device. Kuras creates a film that's intimate and otherworldly at once. —
CO
30. "Suspiria" (2018)​
The original "Suspiria" is not only one of the best uses of saturated color in the history of horror but in all of cinema. What's fascinating about director Luca Guadagnino and cinematographer Sayombhu Mukdeeprom's remake is how they went in the opposite direction with their drab Cold War setting to create something that was just as pictorially alive. In the digital era, this type of desaturated movie is often accomplished with a turn of the dial in post, crushing the life and soul of the image. That's not "Suspiria." The film's narrow palette is a tour de force of exquisitely sculpted cinematography — vivid, almost opulent imagery, with rich layer piled upon rich layer: the porcelain skin tone, the symphony of muted colors, the delicate winter light. All of that seamlessly transitions into alternate dimensions, like the shadowy, undefined space in the corridors, the theatricality of the Volk performance, the ethereal nightmares and… well, that ending. Mukdeeprom perfectly captures the essence of cinematographer Michael Ballhaus — whose 1970s work with the German director Rainer Werner Fassbinder embodied the spirit of the era Guadagnino was trying to channel — but makes it his own. —
CO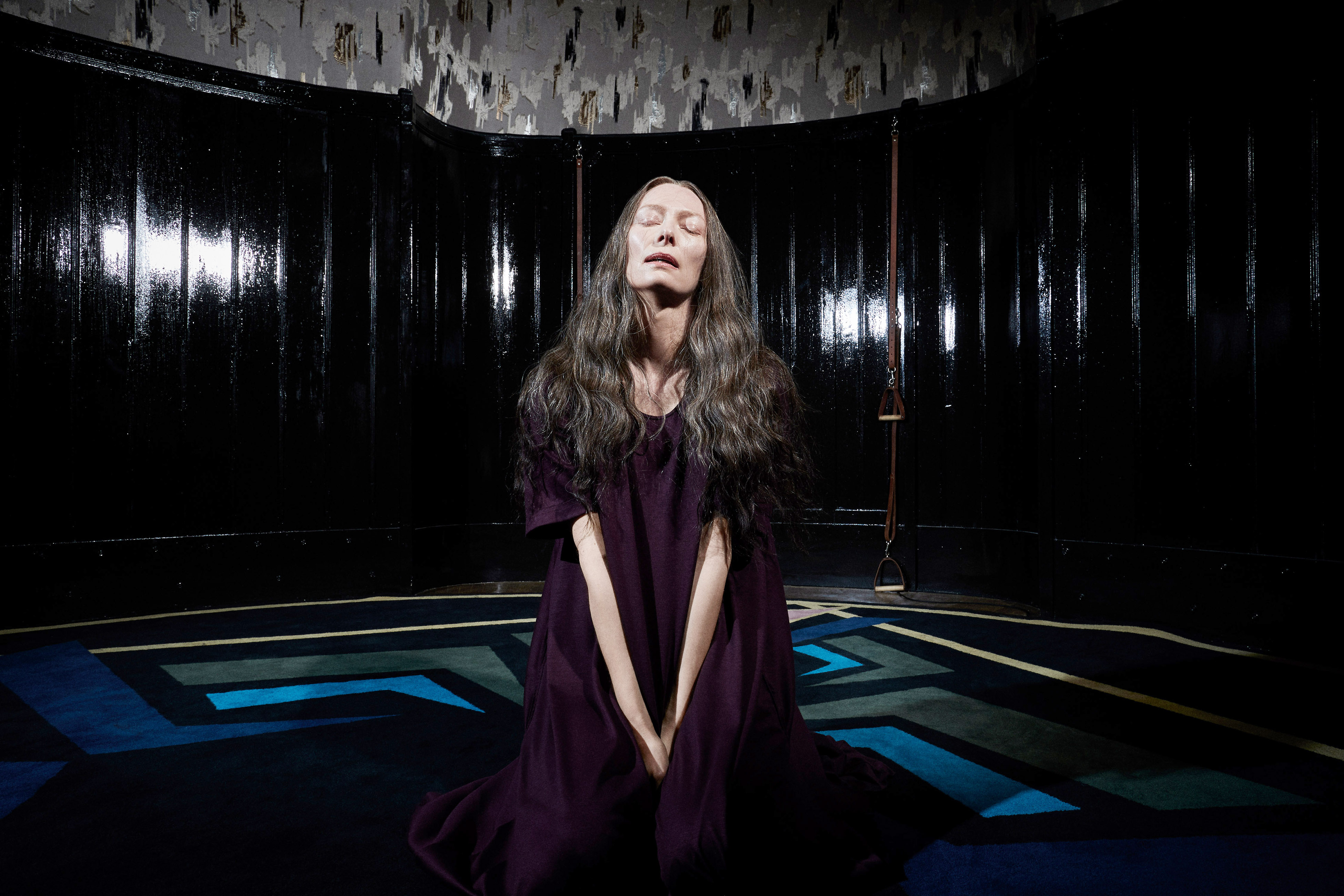 "Suspiria"©Amazon/Courtesy Everett Collection / Everett Collection
29. "Mulholland Drive" (2001)​
When cinematographer Peter Deming reunited with his "Lost Highway" director David Lynch for "Mulholland Drive," he thought he was shooting a pilot for a TV series along the lines of Lynch's "Twin Peaks." Thanks to the network's disdain for what Lynch delivered, the pilot turned into a theatrical release after Lynch came up with a new final act that transformed the Hollywood noir into an endlessly fascinating and ultimately unsolvable puzzle film. Juxtaposing sunlight that both blinds and entrances the city's denizens with milky black evenings that traverse L.A.'s squalid downtown apartments and its toniest parties in the Hollywood Hills, Deming uses light as a visual corollary for Lynch's thematic preoccupations and conveys the meaning that the purposefully impenetrable screenplay obfuscates. Sometimes actors in the same scene are lit completely differently to reflect their experiences, as in an exchange between Betty (Naomi Watts) and Rita (Laura Elena Harring) in which the light hitting Betty is natural and the light on Rita is an unnatural soft light from above to indicate her dream state. When the dream turns into a nightmare in the film's harrowing final act, Deming takes "Mulholland Drive" straight into horror film territory, drenching his characters in shadows that would make Jacques Tourneur green with envy. —
JH
28. "Invisible Life" (2019)​
Year after year, French cinematographer Hélène Louvart — especially through her work with directors such as Alice Rohrwacher and Eliza Hittman — has produced some of the most textural, intimate and story-driven cinematography seen on the international film festival circuit. With "Invisible Life," the cinematographer managed to produce the type of beautiful imagery that epitomizes her talent. This film is grounded in the lush nightlife and tropical landscape of Rio, which Louvart is able to organically build off to incorporate the film's magical elements. Through an incredible use of anamorphic lenses, backlight, and color saturation, the evening scenes come alive with images that match the vibrancy of the music. Through hazy contrasts, the cast's skin radiates – often framed by the perfect highlight – to project an inner life and spirit that underlines the subtleties of performance and story. A luminous film in every sense of the word. —
CO
27. "Interstellar" (2014)​
Director Christopher Nolan's first collaboration with cinematographer Hoyte van Hoytema is a science fiction epic firmly rooted in authenticity — whether or not it's all actually possible, it feels real, and that's what motivated Nolan and van Hoytema's choices when finding a style. Van Hoytema shot a little over an hour of the film's 170 minutes in 15-perf 65mm IMAX, shooting the remaining material in 35mm anamorphic and 8-perf VistaVision. What's interesting about this choice is not the way that van Hoytema uses the IMAX format for the movie's scenes of spectacle — though those are appropriately awe-inspiring — but the way in which he applies it to the movie's more intimate moments, taking advantage of the depth, clarity, and size of IMAX to create striking portraiture that draws the audience into the emotional story of parents and children. The desire to forge that connection between the viewer and the characters led to other innovations, like the creation of a rig that would attach IMAX cameras to the actors via a system of cables and suspended body rigs — a sort of IMAX GoPro — and Nolan and van Hoytema strove to intensify the audience-character connection via sets and camerawork that would really illustrate the claustrophobia of being stuck on a spaceship for long periods of time. To that end, van Hoytema worked with Panavision wizard Dan Sasaki to build custom lenses that would allow him to get the shots he needed on the cramped spaceship sets, which were purposefully designed so that the walls wouldn't move or fly out. (Sasaki was also called upon to create lenses that would flare differently than typical anamorphics — in van Hoytema's words, "warmer and fluffier.") The end result is a science fiction classic of profound emotional power and immediacy. —
JH
26. "Moonlight" (2016)​
There's an inherent visual tension to the look of Barry Jenkins' "Moonlight." Set in the harsh realities of Liberty City, an impoverished section of Miami where Jenkins and co-writer Tarell McCraney grew up, the sun-drenched neighborhood is filled with bright pastel colors and lush, tropical trees and grass. What Jenkins has called a "beautiful nightmare" is brought to life in cinematographer
James Laxton's high contrast lighting design
, in which you can feel the hot Miami sun glisten on the characters' faces as it reveals rich colors from the mid-tones and gives the movie a dreamlike quality. Not only do Jenkins and Laxton circumvent the documentary-like realism we've come to expect from an American indie tackling social issues, but they also defy the odds of low-budget filmmaking to bring an extremely high level of craft to this unlikely Oscar winner. —
CO
25. "Mad Max: Fury Road" (2015)​
"Mad Max: Fury Road," dreamed up on an airplane and realized by a 70-year-old director 35 years after his feature debut with the original "Mad Max," does not follow any formula that a studio executive would recognize. To shoot his vision of a non-stop action movie, "a silent movie with sound," George Miller pulled great Australian cinematographer
John Seale
out of retirement for this Oscar-nominated achievement. They followed some Western tropes, substituting wheels for horses and pitting adversaries against each other in an endless desert, but zagged away from imitative post-apocalyptic cliches by saturating the color palette and avoiding the junkyard look of other dystopian landscapes. Two stunning sequences involve digital enhancement. One is the massive dust storm that envelops the swarm of warring vehicles, which get lost in a swirling dreamy CGI haze. The other is out on the wide desert (shot in Namibia) on an eery blue night with shining stars. Like '40s and '50s westerns, they shot it day for night, with light glistening on hair, skin and eyes. —
Anne Thompson
24. "Portrait of a Lady on Fire" (2019)​
The best films are always, somehow, about the act of looking; but cinematographer Claire Mathon's work in
"Portrait of a Lady on Fire"
doesn't make the top spot of Katie Mitchell's
"The Fifty Greatest Films EVER MADE"
or the top 25 of this list simply by playing with perspective. Mathon's long takes and careful framing establish the power dynamics between painter Marianne (Noémie Merlant) and her subject, the soon-to-be-married Héloïse (Adèle Haenel), then gracefully breaks those dynamics apart. The concentrated use of color, camera movement as deliberate and as expressive as a brushstroke, and the play of light, shadow, and natural flame all work together to create an environment that is more musically alive than even the lushest romantic score. The film doesn't really need one. It is all of their looking that leads to Marianne and Héloïse to know and love each other in a way that can be evoked (but never fully captured) by the art of the film's 18th-century setting. But Mathon's camera captures it. The visuals of "Portrait of a Lady on Fire" look deceptively simple, if beautiful, but there are myriad choices and techniques positioning the audience into exactly the right pose to see it. –SS
23. "Hero" (2002)​
Director Zhang Yimou quite literally elevates the wuxia film, as some of the biggest martial art stars in the world are virtually weightless in some of the most gorgeous fight scenes committed to film. Yimou's direction is clean, allowing for a pure appreciation of the artistry of the fights, not to mention the way they're incorporated into their natural backdrops — all of which are filmed with vivid colors by War Kong-wai's regular DP Christopher Doyle. The film explodes with candy-colored visuals that are a pure joy to take in. —
CO
22. "The Beguiled"​
Director Sofia Coppola's southern gothic Civil War-era world is wrapped in a thick, hazy atmosphere that brings us inside the interior of a group of women cut off from the rest of the world during wartime. The porcelain skin, the gauzy gray exterior dripping with humidity, the warmth of the candlelight tapering off into celluloid black, the way natural light enters the house and glistens on Colin Farrell's skin — we could go on and on. Philippe Le Sourd's lighting creates textures you can practically feel. Combined with his and Coppola's use of the camera, a sexually-charged hyperreality develops beneath the women's genteel exterior. —
CO
With "Nope," Jordan Peele made his version of a big-budget UFO blockbuster from the Black perspective — in IMAX, no less. It's basically a cautionary horror film about our addiction to spectacle that also delivers all the cinematic goods we expect from the type of alluring object it's warning us about. It's no surprise that Peele chose Hoyte van Hoytema as his cinematographer; van Hoytema is the master of large format and shooting on film, thanks to his innovative collaboration with Christopher Nolan ("Interstellar," "Dunkirk," "Tenet," and the upcoming "Oppenheimer"). Naturally, van Hoytema was in an experimental mood with "Nope." He shot with large format IMAX cameras for the immersive action along with Panavision System 65 cameras for the rest (with Kodak supplying 65mm film for both). He took the bulky camera on his shoulder and on helicopters to achieve a unique sense of grandeur and mounting terror. Each attack was patterned after a different genre: sci-fi, horror, disaster film, and Western. However, van Hoytema's greatest innovation was devising a technique for shooting large format day-for-night for more realistic nighttime vision. This consisted of shooting each sequence on an Arri Alexa 65 customized to shoot infrared pointing vertically in perfect alignment with a Panavision System 65 camera, which was on a horizontal axis. The footage was then blended in perfect synchronization. —
BD
20. "West Side Story" (2021)​
Janusz Kaminski and Steven Spielberg's musical extravaganza is more than a reimagining of Robert Wise and Jerome Robbins' 1961 original; it's a celebration of the entire art form of Broadway musicals, with
Kaminski's vibrant photography
evoking the glamour and beauty he always associated with the form as an immigrant enthralled by American culture. Embracing the potential for melodramatic excess inherent in the story, Kaminski creates a rapturous sense of glossy romanticism in every frame, placing his characters in theatrical pools of light and making the most of production design and costumes that span the entire color wheel. An early interaction between Maria, her brother Bernardo, and Bernardo's girlfriend Anita could have been a standard dialogue scene, but by blocking the actors amidst brightly colored fabrics hanging in the apartment and utilizing stained glass as a design element, Kaminski and Spielberg allow for a vibrant interplay of light, shadow, and movement. When the movie really cuts loose with its ambitious and elaborately choreographed dance numbers, Kaminski goes even further, drenching his actors in light that gives them and their surroundings an almost magical quality on par with the finest musicals of MGM's heyday. —
JH
"West Side Story"screenshot
19. "Ida"​
Black-and-white photography has been, for the whole of the 21st century,
a deliberate artistic choice
. But it's rare for that choice to be as essential to the telling of a film's story as it is in "Ida." Pawel Pawlikoski's film follows a young Polish nun (Agata Trzebuchowska) who, on the precipice of taking her holy orders, peeks her veiled head out from the cloister to discover hidden truths about who her family was and the world she's going to foreswear. And the brutal, breathtaking power of the film is that the emotional weight of those truths isn't ever said so much as sensed through the visuals composed by co-cinematographers Ryszard Lenczewski and Lukasz Zal. The black and white plunges the viewer into a chill atmosphere of deliberate silence and casual despair that is startlingly beautiful, one where the evidence of World War II's destruction is just as clear as the loam and the roots reclaiming their place in nature. Lenczewski and Zal's use of light and shadow are so sharp they can pierce armor, and that alone would make "Ida" a gorgeously romantic telling of a tragic story. What makes the film's cinematography great, though, is the way Lenczewski and Zal's frames emphasize how fragile the worlds we make are, through the way light coming through a window hits a bathtub just slightly wrong or the way a statue of Jesus looks like so much wood while being carried through the snow. As the camera lingers on cracked concrete and bare facades, the film's imagery expresses the latent damage that is everywhere around Ida, with which she must reckon in order to have any shot at peace. —
SS
18. "Once Upon a Time in Hollywood" (2019)​
uentin Tarantino reunited with favored cinematographer Robert Richardson for his affectionate, frequently hilarious ode to the transition between the old studio era and the New Hollywood of the 1970s, and both filmmakers were clearly invigorated by the possibilities the premise offered. In telling the story of fading star Rick Dalton (Leonardo DiCaprio), his stuntman Cliff Booth (Brad Pitt), and their eventual intersection with real-life Hollywood icon Sharon Tate (Margot Robbie), Richardson was given free rein to recreate TV westerns, Italian exploitation films, pop music dance shows, weekly procedurals, John Sturges-esque war films, and a whole lot more — while also taking a detour for some dusty "Texas Chainsaw Massacre"-inspired horror on a side trip to visit the Manson Family at Spahn Ranch. The variety of styles and traditions being celebrated is dizzying yet it all feels of a piece, unified by Richardson and Tarantino's dedication to classical composition and camera movement in the form of
elegant widescreen compositions
and gliding crane and dolly shots. —
JH
17. "Mr. Turner" (2014)​
It's quite possible that no painter created more jaw-dropping and inspiring images using sunlight than the 19th-century English painter J.M.W. Turner. The idea of making a biopic about the famed painter in which the film would mirror the light of his famous landscapes seemed like an experiment fated to end poorly — especially for a director like Mike Leigh, whose previous works mostly captured gritty realness. That is underestimating the often unheralded talents of British DP Dick Pope, one of the more technically proficient cinematographers working today. Pope traveled to Turner's home of Margate to find the light that inspired the painter, then built a production schedule around getting the light at the right time of day. Even for interiors, he refused to do CGI out the windows and used actual oil paints as his reference in
creating his color palette
. The biggest compliment one can pay the film is that it manages to capture the essence of Turner's work. —
CO
16. "Gravity" (2013)​
Since production on "Gravity" commenced almost a decade ago, technology has significantly advanced, while virtual cinema workflows have become far more established. And yet when pushed blindly into the uncharted territory of creating with virtual cameras and light, cinematographer Emmanuel Lubezki not only cracked the code; he produced a level of zero-G artistry that no one has approached since. Through his work with Terrence Malick on "Tree of Life" and "New World," it is easy to think of the cinematographer as being his generation's master of instinctual filmmaking — his work with natural light and virtuoso improvisational camerawork elevated and freed Malick's poetic cinema is such exciting ways. Yet somehow on "Gravity," Lubezki was able to manufacture the beauty of natural light with the perfect cocktail of on-stage cinema lights and in-computer virtual lighting. And while pioneering not-yet-mastered computer-generate tools, he somehow produced the same type of jaw-dropping long-take camera movements that he accomplished on "Children of Men" and later "Birdman." Lubezki's work on "Tree of Life" and "Gravity" demonstrate the full potential of the two very different directions the cinema of today is headed. —
CO
15. "Carol" (2015)​
Director Todd Haynes and cinematographer Ed Lachman's
long-standing professional relationship
— dating back to 2002's "Far From Heaven" — is a prodigious and profound one, but 2015's stirring romance "Carol" is the best distillation of their shared powers yet. Continually preoccupied with time and place and possessing a real knack for portraying period settings through detail, Lachman's lighting is his most warm yet, conveying the intimacy of the spaces in which Carol (Cate Blanchett) and Therese (Rooney Mara) meet and, more often, hide together. Few romances look this daringly personal, begging the audience to come further inside, while also making it plain that they're somehow intruding. Bolstered by luminous closeups and teasing peeks toward far-off promises, Lachman's lensing is as lush as it gets and just as heartbreaking. —
Kate Erbland
Cinematographer Chung Chung-hoon and Park Chan-wook have collaborated since 2003 ("Old Boy") to create some of the most unique cinematic works of the century, but it's with "The Handmaiden" that Chung's work is allowed to really shine. His camera always moves with a divine sense of purpose — Park knows how to wring any space for every ounce of its potential drama — but Chung's lighting has never been more measured or exact. The night scenes are coated in a luminous gray haze that haunts the estate with the ghosts of Lady Hideko's discarded relatives, and the sex scenes are soaked in a supple warmth that actively resists the blankness of pornography; there's an honesty to these images that lets Park shoot a 69 while still keeping it 100. —
David Ehrlich
13. "A Star Is Born" (2018)​
In director, co-writer, and star Bradley Cooper's 2018 version of one of Hollywood's favorite stories about itself, Matty Libatique keeps the camera on stage with rising star Ally (Lady Gaga) to convey her experience of going from singing in small clubs to the biggest arenas in the world. With an assist from ace Steadicam operator Scott Sakamoto, Libatique's restless camera goes for extreme subjectivity in both the concert sequences and the intimate moments depicting the tragic love story between Ally and Jackson Maine (Cooper). As the power balance in the relationship shifts from Jackson to Ally, the colors grow more vivid to reflect Ally's intoxication with fame, only to shift to white light in her final scene to bring her back to earth. Throughout the film, Libatique gives Ally and Jackson their own distinct visual language, applying specific lenses, lighting techniques, and filtration to each character that then enters the other character's world when they're together as one person or another is given greater dramatic weight. It's
a master class in visual storytelling
. —
JH
12. "Miami Vice" (2006)​
Working with cinematographers Dion Beebe and Paul Cameron, director Michael Mann broke new ground in his 2004 thriller "Collateral," one of the first major studio films to utilize digital capture. It wasn't just shooting digitally that made "Collateral" special; it was the fact that Mann embraced digital's properties and maximized their potential. Instead of merely trying to replicate a film look, Mann used digital to do what film couldn't, capturing sharply detailed night exteriors in which the L.A. landscape seemed to stretch into infinity. When Mann and Beebe reunited two years later for "Miami Vice," they took the experiments of "Collateral" to a whole new level. The deep-focus night photography is more detailed and dynamic than ever, but where "Miami Vice" sets itself apart is in the daytime scenes, where the digital sensor creates a palpable sensation of light hitting the actors and landscapes with an impact that's both sensual and brutal, somehow hyperreal and oddly poetic at the same time. (Ironically, some of what look like the simplest moments required the most artificial light, as Beebe had to roast his actors to balance the extreme sunlight flooding into the interiors from outside — so much for the theory that digital requires less light.) Ultimately, the true greatness of "Miami Vice" lies in the way that Beebe and Mann use both the aesthetic qualities of digital and its practical applications in terms of more flexible camera placement to create a purely visceral, immediate experience; the anxiety and adrenaline racing through the veins of the undercover cops at the film's center are clear in every razor-sharp, dreamlike image. –
JH
11. "Blade Runner 2049" (2017)​
What Roger Deakins did for the past with "The Assassination of Jesse James by the Coward Robert Ford," he does for the future in "Blade Runner 2049," finding the precise visual language for the period he's trying to convey. When you try to take apart the visual elements of the film — the visual effects, the composited backdrops, the holograms — it might seem reasonable to ask where Deakins' cinematography stops and the digital wizardry begins. But even looking at "Blade Runner 2049" that way is to misunderstand Deakins' contribution or the nature of his collaboration with director Denis Villeneuve. After the director
figured out the rules of this world
, he began working with his great cinematographer to determine how they would visually build it. Beyond the jaw-dropping and inspired light and color — orange sulfur haze, silver winter light, the amorphous liquid light of Jared Leto's lair, the endless little pockets of light that give depth to vast noir exteriors — this was a film that leaned heavily on Deakins' particular skill set. Thanks to his exhaustive pre-planning and his control, you can't really separate the visual effects from the rest of the imagery. Everything is perfectly unified in a world that — not unlike Ridley Scott and Jordan Cronenweth's masterful work in the original "Blade Runner" — is built and defined by light. Deakins' work on "Blade Runner" is a roadmap to Hollywood, demonstrating how effective visual effects can be when a cinematographer is involved from conception to composite to color correction. —
CO
10. "Kill Bill Vol. 1 & 2" (2003-4)​
Robert Richardson and Quentin Tarantino were still feeling each other out in this their first collaboration, "Jackie Brown," which was — at least from a cinematography standpoint — the director's most ambitious movie. Cinematically, Tarantino was leaving the confines of Los Angeles for the first time to fully enter a visual world comprised of a wide array of Western and martial arts influences. Richardson's use of color, light, and movement elevated each set piece's genre references into a bold, expressionistic brand of personal cinema. From the vigor of the camera to the punch of the snap-zooms to the fight choreography, Richardson dialed into Tarantino's playful, violent sense of movement and delivered with visceral precision and oodles of personality. Starting with "Kill Bill," Richardson became the principal vessel for Tarantino to create worlds that were both uniquely his own and matches for the stylistic beauty of the work that led him to become a filmmaker in the first place. —
CO
"Kill Bill: Volume 2"©Miramax/Courtesy Everett Collection
9. "Mother of George" (2013)​
With "Selma" and "Arrival," Bradford Young established himself as one of Hollywood's elite cinematographers. Not that long ago, though, Young was the very best cameraman working in independent film. His Sundance films, including "Ain't Them Bodies Saints" and "Pariah," were visually bold yet classically beautiful and unified in their look — a rare combination for low-budget filmmaking. There is no better example than Andrew Dosunmu's "Mother of George," a high-contrast lighting scheme that allows darkness to fill the frame and creates an ominous urban landscape while at the same having a rich color palette and presenting characters with great warmth and reverence. Young doesn't tip-toe through lighting and exposing darker skin tones in a story of a Nigerian couple living in Brooklyn but rather sculpts their faces with a strong directional light that reflects with majesty. —
CO
"Mother of George"
8. "The Immigrant" (2014)​
No film in recent memory has leaned into verisimilitude to produce such a painterly and vast emotional landscape. Cinematographer Darius Khondji captures the experience of director James Gray's grandmother immigrating from Poland (Gray's script is based on journals) by finding the poetic in the realism of shooting in cramp spaces of the Lower East Side tenements and mirroring the muted colors and under-exposed light of 1920s gas lamp interiors. Instead of simply problem-solving for limitations — like how to shoot widescreen anamorphic without knocking down a wall — Khondji finds incredible compositional complexity in what is obscured, etching out details in the dark browns, channeling the works of the great 19th-century painters, the artful muted colors of the Lumière Autochromes, and Gordon Willis' "Godfather" cinematography. The film's texture is evocative and rich from under-exposure and the mix of atmosphere and light without feeling forced or undercutting the harsher realities of the story. —
CO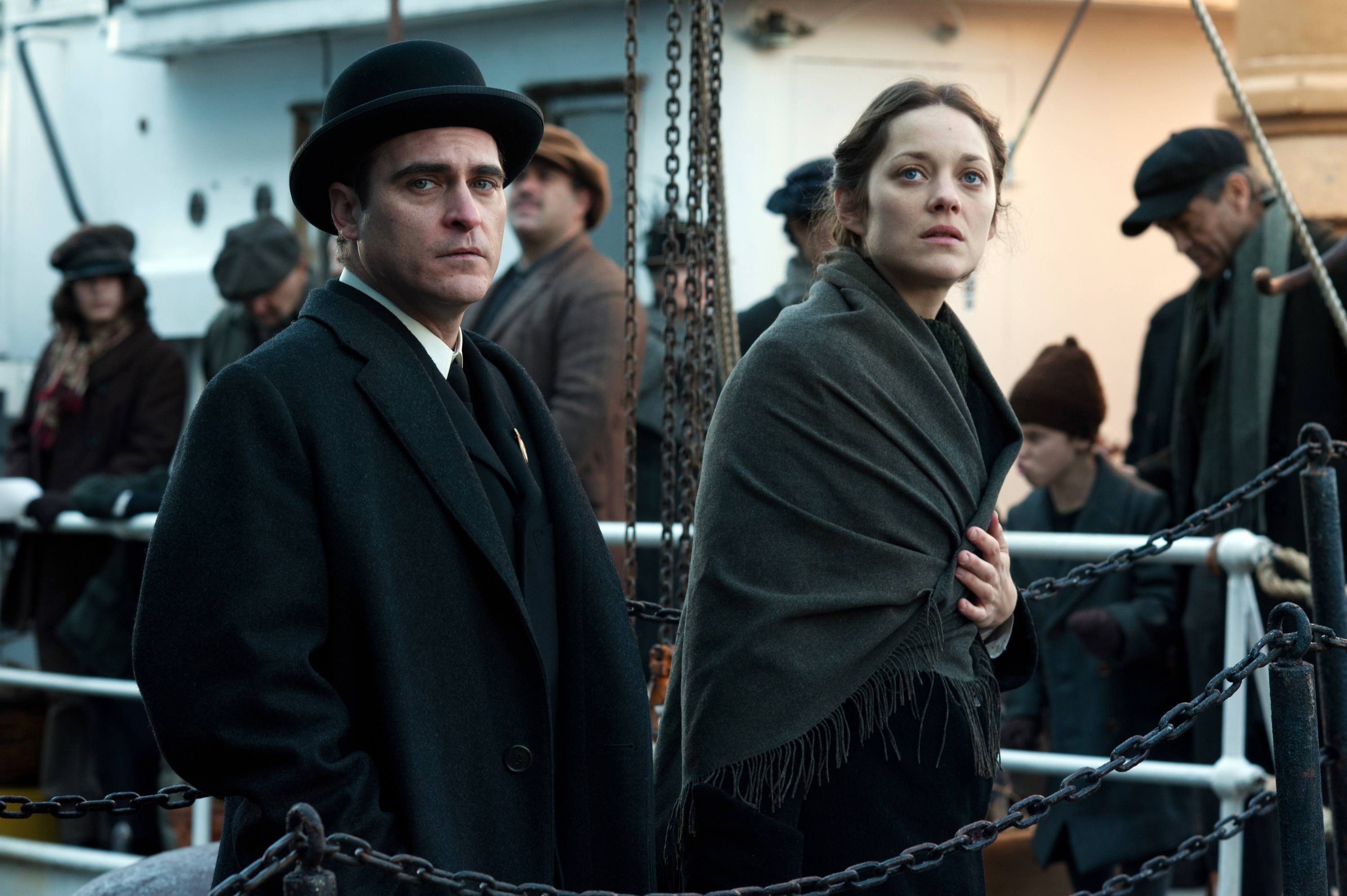 "The Immigrant"©Weinstein Company/Courtesy Everett Collection
7. "House of Flying Daggers" (2004)​
"House of Flying Daggers," like its wuxia cousin "Crouching Tiger, Hidden Dragon" and director Yimou Zhang's own "Hero," operates on a heightened visual logic. The color is so ornately organized and the landscapes are laid out with such painterly emotion and the action is so fluid and flowing that the elegance of the imagery becomes a kind of play in and of itself. But within the film's jaw-dropping action sequences (and the stillnesses that are equally essential to them), cinematographer Xiaoding Zhao turns the movement of the camera or the sudden reveal of a new tableau into its own kind of delight. Zhao's alternating use of slow or fast time, shot scale, and a balanced depth of frame that seems to beckon the audience inwards all make the film's visuals a poetic meter as much as a means of conveying story information. Even the very 2004 computer-generated additions, the flurry of daggers in a bamboo forest (or nuts in a high-class brothel), feel at home in this heightened world, where the blind can see the most clearly and nothing is more exquisite than a splash of blood on the snow.
–SS
"House of Flying Daggers"©Sony Pictures/Courtesy Everett Collection
6. "There Will Be Blood" (2007)​
One always gets the sense that Robert Elswit and Paul Thomas Anderson learn from each other during the process of making a film together, not just how to lens something, but where to look, what to see, and what not to see. Elswit has long proven himself able to do anything, from blockbusters of the "Mission: Impossible" stripe to gonzo period comedies like "Inherent Vice," but his sharpness always marks his work. And the darkness, too, rising most masterfully (and monstrously) in Anderson's 2007 masterpiece, "There Will Be Blood." An intimate character drama writ large, Elswit's camera is just as comfortable capturing a glistening, enraged Daniel Day-Lewis as it is a sweeping vista of American West promise. The darkness glows, and it consumes. –
KE
"There Will Be Blood"©Paramount/Courtesy Everett Collection
5. "Cold War" (2018)​
In many ways, "Cold War" is a better showcase for cinematographer Lukasz Zal than "Ida," the previous black-and-white film he shot for director Pawel Pawlikowski, which earned him a co-cinematography Oscar nomination. For "Cold War," Pawlikowski and Zal dial up the contrast while elevating the camera so it can dig deeper into evocative spaces. The film also came with months of prep, during which the collaborators carefully designed longer shots so that the visual storytelling is boiled down to its essentials: Every movement is a dramatic storytelling beat, while Zal's
precise lighting and use of compositional depth
emphasize even the smallest gestures to give them profound implications, right down to the tragic finish. —
CO
"Cold War"Amazon Studios
4. "Far From Heaven" (2002)​
Todd Haynes has thrown cinematographer Ed Lachman some difficult challenges over the course of their collaborations, but nothing tops their attempts to mirror the iconic imagery of Douglas Sirk's 1950s melodramas ("All That Heaven Allows") — which were captured by the great Russell Metty on the Universal soundstage using three-strip Technicolor — while shooting on location in New Jersey. Lachman, a technical wizard who does his homework, somehow nailed the look of an overhead grid light scheme (despite working with 10-foot domestic ceilings), a dazzling saturated color palette (despite the limitation of 2002 film stock), and even found a way to control the sun to give the exteriors a backlot feel. Lachman — the rare DP who found his way to film via fine arts — isn't simply a photographic chameleon but an artist. As with Sirk, the surface beauty serves as a form of repression with frames that literally imprison the characters battling racism, sexism, and homophobia, while painting their emotional states with jaw-dropping color schemes. If the experiment of "Far From Heaven" was to discover if the heightened emotional state of '50s style melodrama could still work on a modern audience, the answer came back as a resounding "Yes!" But only if Lachman's shooting it. —
CO
"Far From Heaven"©Focus Films/Courtesy Everett Collection
3. "In the Mood for Love" (2000)​
Christopher Doyle, Mark Lee Ping Bing, and Pun-Leung Kwan all share a cinematography credit on "In the Mood for Love," Wong Kar-Wai's painfully elegant story of two people who are drawn together once they realize that their spouses are having an affair. But because the film
is so deliberate
in its use of locations, compositions, and camera angles, it's not only impossible to pick out who shot which scenes but besides the point. Without becoming repetitive, the imagery creates a rhythm to the characters' lives that gives us a sense of their day-to-day and the magnetic pull, of love itself perhaps, that slowly draws them together. The sense of the characters' relationships, obligations, and even their take-out habits are continually reinforced through the DPs careful framing, trapping Tony Leung and Maggie Cheung within some overarching geometric framework; yet they themselves are what the camera always draws our focus to, the point that pops the most inside of each frame's beautifully composed and sumptuously colored. For a film that was shot somewhat improvisationally over the course of 15 months, there's an overwhelming sense of design to the look of "In the Mood for Love." Every texture, every color, every gorgeously dense composition — to say nothing of how the tendrils of cigarette smoke suggest the ache of time passing – in every shot is composed with the goal of getting the audience to yearn for the protagonists to kiss. In every single shot, you want it. And of course, the beauty of "In the Mood for Love," really, is that in every single shot, they don't. —
SS
"In the Mood for Love"©Miramax/Courtesy Everett Collection
1. TIE "The Tree of Life" (2011)​
A visual poem told with light. Whereas "The New World" found cinematographer Emmanuel Lubezki adding an important new layer to Terence Malick's language, "Tree" is where the director convinces his DP to let loose and react to the moment and light in real-time. There is always an element of spirituality to Malick's work, along with an awareness that human existence is a spec of dusk in the vast span of the universe. It's a theme blatantly explored in this film — including cutaways to scenes involving the creation of the universe — but it's best expressed in the way Lubezki chases the light and creates portraits of a family in an endless struggle between life and death. The approach to imagery is not new for Malick, but the virtuoso camerawork brings his fixation on the ache of being alive to profound new heights. —
CO
"The Tree of Life"©Fox Searchlight/Courtesy Everett Collection
1. TIE "The Assassination of Jesse James by the Coward Robert Ford" (2007)​
Roger Deakins
' preference for natural light or practicals built into the sets yielded some of the most striking images ever put on celluloid in "The Assassination of Jesse James by the Coward Robert Ford," a movie whose period setting meant Deakins would be more restricted than usual. Deakins turned the limitations to his advantage, creating poetic, otherworldly images like those in an early train robbery scene that begins in darkness before bathing the James Gang in an eerie, otherworldly light coming from the train itself. In an effort to recreate the look of portrait photographs from the period that often had vignetting around the edges and other aberrations, Deakins commissioned custom-built lenses that were ultimately dubbed "Deakinizers," and the combination of these lenses with Deakins' elegant shooting through doorways, windows, and other frames within frames gives "Jesse James" an involving sense of voyeurism. The fatalistic inevitability of the title is felt in every ghostly image, as Deakins' various techniques — blowing out the windows and letting them go completely white with a hazy glow, creating wavy patterns on the actors' faces with the old glass of those windows, creating evocative textures on the walls with the light — generate images that are haunting and beautiful in equal measures. His visual language culminates in the assassination of the title when Jesse notices his killer's reflection just before he's murdered; it implies that the killing is a kind of suicide, information that wouldn't be evident to the audience without Deakins and director Andrew Dominik's careful attention to cinematic grammar. —
JH
"The Assassination of Jesse James by the Coward Robert Ford"©Warner Bros/Courtesy Everett Collection