With everything going the way it is in the world right now, we're laughing to keep
less cheery emotions
at bay. (Seriously. We updated this list and first published that sentence months ago, but our ability to laugh about the situation seems to be the only thing improving? Yikes!) At least this bizarre, still-very-much-in-progress century has already produced a slew of spectacular, silly, snarky, and cynical comedies: ready to fire up whenever you need a serotonin burst or distraction thanks to the ever-growing cadre of
streaming services
.
The pandemic may be in the rearview for the U.S. federal government, but the specter of war, a tortured economy, and human rights issues across the globe have occupied the minds of many instead. So, in desperate need of some humor, we thought it was more important than ever to give our Greatest Comedies of the 21st Century list, originally published in 2017, yet another rethink. Since the list was originally published, we've expanded it to 80 entries, including titles released since then that deserved including and other titles we somehow overlooked the first time. (Here's lookin' at you, "Ratatouille," and welcome to the ranks, "
Scream VI
." )
As IndieWire has evolved, so has this list, and it will continue to do so as long as Hollywood keeps making films that make us laugh. What else can you do?
With editorial contributions from Christian Blauvelt, Wilson Chapman, David Ehrlich, Kate Erbland, Leonardo Adrian Garcia, Eric Kohn, Ryan Lattanzio, Michael Nordine, Chris O'Falt, Zack Sharf, and Anne Thompson.
80. "Dungeons & Dragons: Honor Among Thieves" (2023)​
"Dungeons & Dragons: Honor Among Thieves"©Paramount/Courtesy Everett Collection
A lot of blockbusters nowadays have the same sense of humor: pop culture references, endless quipping, and self-aware dialogue that's less funny than it is aggravating. So it's a delight to watch "Dungeons & Dragons: Honor Among Thieves," and see an action movie that knows how to actually have fun. Jonathan Goldstein and John Francis Daley's followup to "Game Night" isn't the immediate classic that that film was, but it's a balm in a sea of dour superhero flicks, letting its talented ensemble (Chris Pine as a perfectly bumbling bard, Michelle Rodriguez as a memorably gruff barbarian, Justice Smith and Sophia Ellis in plum supporting roles, and Hugh Grant in the type of smarmy villain role he can play in his sleep) score just as many laughs as asses they kick. But what makes the movie sing is how it adapts not the actual Dungeons and Dragons tabletop role-playing game, but the experience of playing it with a group of friends. It's an often goofy, chaotic experience, and "Honor Among Thieves" knows the best way to honor the game is to not take it so seriously.
—WC
79. "Scream VI" (2023)​
Consider our suggestion that you cue up Matt Bettinelli-Olpin and Tyler Gillett's latest addition to Wes Craven's famed Scream franchise an endorsement of the entire slasher series' comedic chops. More than recency bias, "Scream VI" squeaks its way onto our best comedies list, while its five not-quite-as-funny predecessors do not, because it is the bloody brilliant culmination of nearly two decades worth of pop culture parody. Some jokes get funnier the longer you tell them, and the repeated unmasking of Ghostfaces since 1996 has been as predictable and satisfying as the end of a "Scooby-Doo" caper: with "Scream VI" delivering an especially brilliant and over-the-top finale as thrilling as it is goofy. The "Ready or Not" writer-directors make killer use of their New York City setting, and the film's next gen cast oozes as much chemistry as prop blood. Jenna Ortega delivers a compelling and snarky performance as returning "Scream V" survivor Tara, but it's Jasmin Savoy Brown's reprisal of comedic relief/resident rule explainer Mindy Meeks-Martin that reminds us why the Scream horror-comedy formula works so well.
—AF
78. "Ratatouille" (2007)​
"Ratatouille"
Pixar films are often very funny, but "Ratatouille" deserves its flowers for how much its premise has become a meme in itself; no other film from Disney can boast the fact that it was the subject of a multi-part joke in "Everything Everywhere All at Once." Culinary-minded rodent Remy's (voiced by Patton Oswalt) quest to become a great chef through controlling restaurant busboy Alfredo's (Lou Romano) actions via hair pulley system is the movie's window into a colorful and hilarious version of Paris, with a bickering rat colony, a short-tempered restaurateur (Ian Holm), and an adorable rom-com between Alfredo and rôtisseur Collette (Janeane Garofalo) and some excellent physical comedy (watching Remy puppeteer Alfredo's never gets old). Like most Pixar films, there's a lot of depth to the script, about the nature of art and elitism, but if you're going to watch a movie from the company just to laugh, this is the one to go with.
—WC
77. "Barb and Star Go to Vista Del Mar" (2019)​
BARB AND STAR GO TO VISTA DEL MAR, (aka BARB & STAR GO TO VISTA DEL MAR), Jamie Dornan, 2021. ph: Cate Cameron / © Lionsgate /Courtesy Everett Collection©Lions Gate/Courtesy Everett Collection
"Barb and Star Go to Vista Del Mar" is the kind of goofy, insane wonder that doesn't get made nearly enough anymore. On its surface, Josh Greenbaum's directorial debut seems like a movie in the vein of stars and writers Kristen Wiig and Annie Mumolo's classic "Bridesmaids," and a retread of that great film would be decently watchable. But the story of the titular middle-aged heroes quest to visit a Florida vacation resort quickly reveals itself to be a live-action Looney Tune, as the two come into the crosshairs of Sharon Fisherman (Wiig, in a dual role that's truly nuts to watch): a megalomaniac attempting to murder everyone over her trauma of living in the sunny community as a very pale child. The jokes are genuinely weird more than random: there's a talking crab named Norman Freemond! Barb and Star's lives get saved by floaty culottes! Reba McEntire plays a water spirit named Trish!!! It's the type of comedy that has you laughing from delighted bafflement as much as from the actual jokes; especially during Jamie Dorman's incredible "Edgar's Lament" song, establishing the "50 Shades" heartthrob as a shockingly brilliant comedic actor.
—WC
76. "Good Luck to You, Leo Grande" (2022)​
"Good Luck to You, Leo Grande"Nick Wall
Sometimes all you need is two polar opposites to make a comedy work. Very nearly a two-hander, "Good Luck to You, Leo Grande" focuses on the temporary but meaningful bond between Nancy (Emma Thompson, luminous), a buttoned-up widow, and Leo (Daryl McCormick), a male sex worker she hires over the course of a few weeks. The contrast between the rigid Nancy, desperate for the great experience in bed she's never quite managed to receive, and the forthright, charming Leo makes for bluntly, wonderfully amusing banter as they bicker and discuss their shared histories with their sexuality. It's a frequently cringe-inducing film, but light and sweet, and earnest in its quietly radical exploration of one woman's attempts to get in touch with herself.
—WC
75. "Good Boys" (2019)​
"Good Boys"Ed Araquel/Universal/Kobal/Shutterstock
Just think: Your favorite Judd Apatow comedy is scaled down and all those raunchy jokes are coming out of the mouths of tweens. Sure, it may sound gimmicky but "Good Boys" is anything but a typical tween movie. Jacob Tremblay hilariously leads the R-rated middle school comedy about growing up and growing out of his Beanbag Boys childhood friend group. From first kisses to flying drones, riding bikes to the mall to selling a sex doll, "Good Boys" doesn't hold back for its laughs, and each joke is equally as adorable thanks to the ensemble cast including Keith L. Williams, Brady Noon, Lil Rey Howery, Will Forte, and Molly Gordon. Seth Rogen and Evan Goldberg produced the directorial debut from "The Office" writers Lee Eisenberg and Gene Stupnitsky, who also co-created Stephen Merchant's "Hello Ladies" series. No matter how bad these middle school boys are, they will always be "Good," if not even great. Did "Good Boys" singlehandedly resurrect the R-rated tween movie? We might dare to say so. —
SB
74. "Bend It Like Beckham" (2003)​
The David Beckham references — from the title to a winking inclusion of the man himself during the film's final feel-good moments — might feel a bit outdated, but Gurinder Chadha's winning rom-com remains as warm and uplifting as it was when Becks was scoring goals at Old Trafford. The warm-hearted film goes beyond the pitch as it delves into the plight of Punjabi Sikhs in England and other issues of the day — all while maintaining a loose spirit that keeps it firmly in the comedic realm.
Parminder Nagra and Keira Knightley, both in star-making roles, make for great teammates and even better castmates, keeping things fleet of foot even as they and their director ensure that "Bend It Like Beckham" is never a mere trifle. Chadha, who grew up in London as part of the Indian diaspora, finds both pain and beauty in her heroine's attempt to please her traditional parents while forging her own dual identity, a wonderful balancing act between tones that never robs the film of its charm.
—KE
73. "Crazy Rich Asians" (2018)​
The broad strokes of Kevin Kwan's bestselling, compulsively readable "Crazy Rich Asians" novel are familiar enough: it's a girl meets boy story — and a girl-meets-boy's-deranged-family story — the kind of subject matter that's always ripe for a comedy. But Kwan's books, loosely based on his own coming-of-age in Singapore, take that classic narrative and turn it into a vivacious love letter to contemporary Asian culture, populated by unique characters and set in the eye-popping locales of Singapore, one of the world's richest countries.
Jon M. Chu's big screen adaptation of the material, a groundbreaking studio film that is entirely populated by Asian-American performers (the first of its kind at the time since "The Joy Luck Club," 25 years prior), is a loving take on Kwan's books, bundled up in a wildly entertaining package. It's the chemistry among the cast that gives the film its comedic power, be it the back-and-forth zaniness between Constance Wu and Awkwafina or the delightful menace that Michelle Yeoh wraps every line of dialogue. Smiling through every scene is the baseline viewing experience for "Crazy Rich Asians," which means the cast has you right in the palm of their hands when it's time to land a joke. As far as contemporary romantic-comedies, "Crazy Rich Asians" is the most irresistible.
—ZS
72. "Bad Luck Banging or Looney Porn" (2021)​
"Bad Luck Banging or Loony Porn"
Radu Jude's "Bad Luck Banging or Loony Porn" begins as the story of a sex tape gone wrong, with circumstances unfolding at the center on the restless streets of Bucharest, as the frantic problems of a schoolteacher and the community divided against her take place against much larger concerns. As the situation bubbles up to a conclusion, Jude unleashes three very different endings to Emi's situation — and it's the third, craziest possibility that makes this entire strange endeavor worth the wait: It all comes down to a John Waters-like eruption of grotesque rage and outré wish-fulfillment that works on too many levels to spoil here, except to say that they involve a jarring fantasy of female empowerment never put to screen before. —
EK
71. "Chicken Run" (2000)​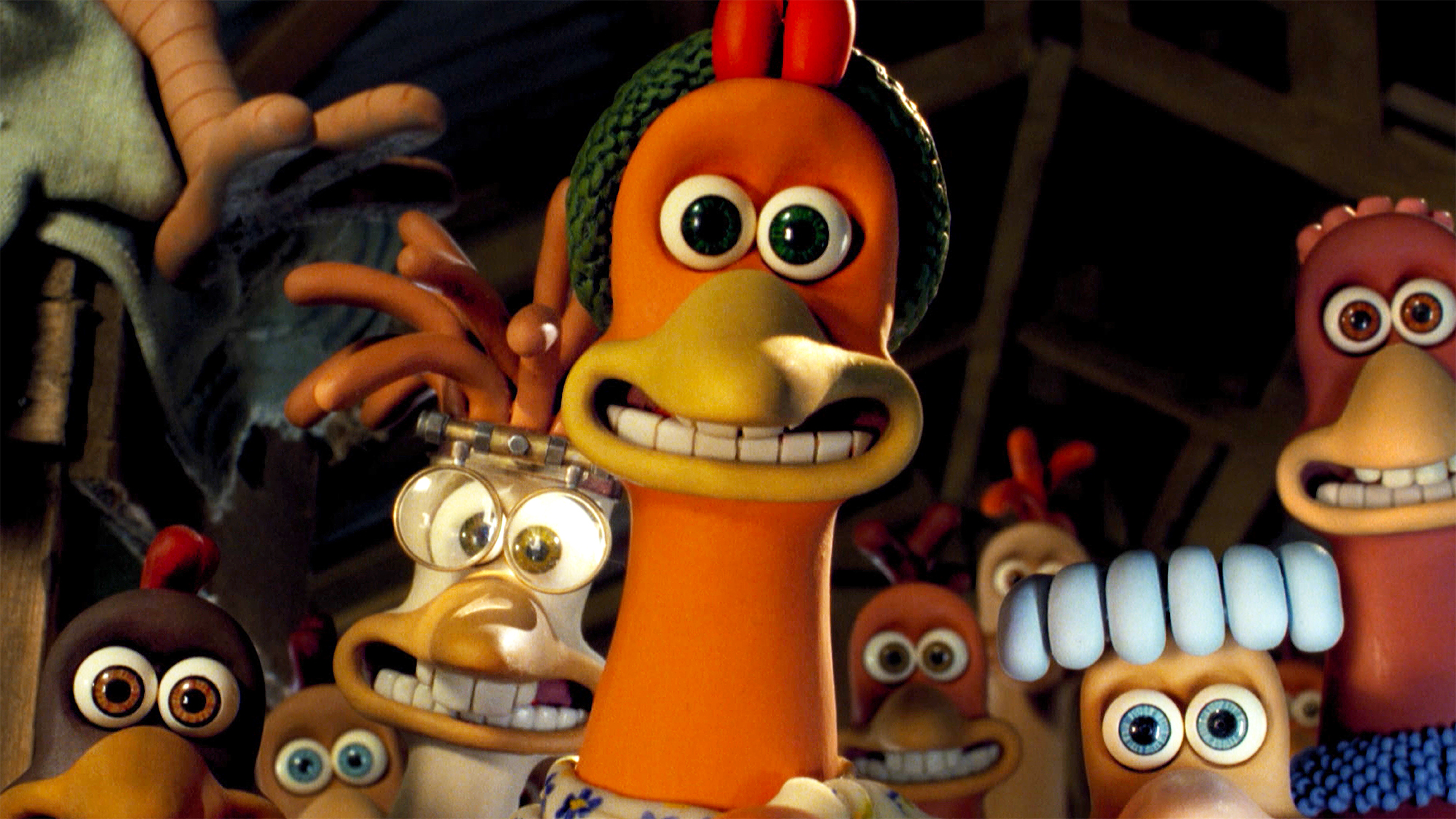 Aardman Animations' first feature-length film does plenty to remind viewers of the delirious charms of the stop-motion animation realm and the wacky minds behind it. A feather-rustling, egg-shaking, weirdly very human adventure film, Peter Lord and Nick Park's comedy follows a group of farmed chickens on the run after they realize — uh, what now? — that they're about to be turned into meat pies.
It's a classic story, gussied up with more bird-brained humor than you can shake a chicken coop at, and with all the warmth and love that always runs through Aardman's work. Care about chickens? How can you not after watching this zippy little slice of feel-good family action. (Apologies to anyone who had to answer some massive questions about the ethics of eating animals after showing this to the young 'uns, but hey, comedy can be teachable too.) As of last June, a long-rumored sequel seemed to finally be readying to hustle its feathers onto the big screen, thanks to Netflix and Aardman's continuing production pact.
—KE
70. "Wild Tales" (2014)​
Damian Szifron's Argentine ode to the messiness of life bears the quicksilver changes in tone that define the best work of Bong Joon Ho. But this fearless, riveting collection of six Spanish-language short films underlines something else: the precision needed to do comedy well — to have kinesthetic mastery over your audience's nervous systems — is the exact same as that needed to do suspense and horror. One short, about a road rage incident that spirals out of control toward such extremity that laughter is only end-response, particularly captures that. As does the very first installment, "Pasternak," in which everyone aboard a flight discovers that they know the same person. White-knuckle terror and punchlines can be one and the same. And the final short, a wedding that spirals into accusations and infidelities while the reception guests are still partying, takes cringe comedy to its absolute limit.
The ultimate in "laugh because you don't know how else to feel" movies, "Wild Tales" is also a showcase for storytelling economy and punch characterizations. An ex-con's response when asked why she went to jail? "Doing nothing I regret." No exposition could be better than that. And the fact that, seven years after "Wild Tales," Szifran finally has a follow-up in the can, his English-language debut "Misanthrope," should give us hope that we can be as thrillingly uncomfortable again soon.
—CB
69. "Bad Grandpa" (2013)​
"Bad Grandpa"©Paramount/Courtesy Everett Collection
Johnny Knoxville's prosthetic immersion into playing naughty grandpa Irving Zisman was so impressive that makeup artist Stephen Prouty earned an Oscar nomination at the 86th Academy Awards. This typically raunchy "Jackass" spinoff entry directed by Jeff Tremaine follows Irving and his impressionable grandson (Jackson Nicoll) on a cross-country road trip that pairs them with society's sleaziest and most unexpecting. Cameos from "Jackass" behind-the-scenes alum Spike Jonze and even Catherine Keener (though left on the cutting room floor) make for another hilarious experience that pushes the edges of good and bad taste. —
RL
68. "World's Greatest Dad" (2009)​
"World's Greatest Dad"©Magnolia Pictures/Courtesy Everett Collection
"World's Greatest Dad" sits next to "Four Lions" in the pantheon of recent films that turned the most unfunny subjects on the planet into indisputable comedy gold. Not every film could find a way to tell a touching and genuinely funny story about suicide, but not every film has the talents of Robin Williams at its disposal either. When Williams' son dies in an embarrassing sexual accident, he does one last act of good parenting by trying to hide the details in a way that leads to his son's memory becoming more beloved than it ever would have been otherwise. The material is an excellent showcase for both Williams' comedic and dramatic chops, and manages to fearlessly look at the bizarre nature of posthumous celebrity worship without ever seeming tasteless. While the subject matter of "World's Greatest Dad" has taken on a much sadder context in the wake of Williams' tragic suicide, that is no reason not to appreciate the brilliant work that he did while he was still with us. —
CZ
67. "Kung Fu Hustle" (2004)​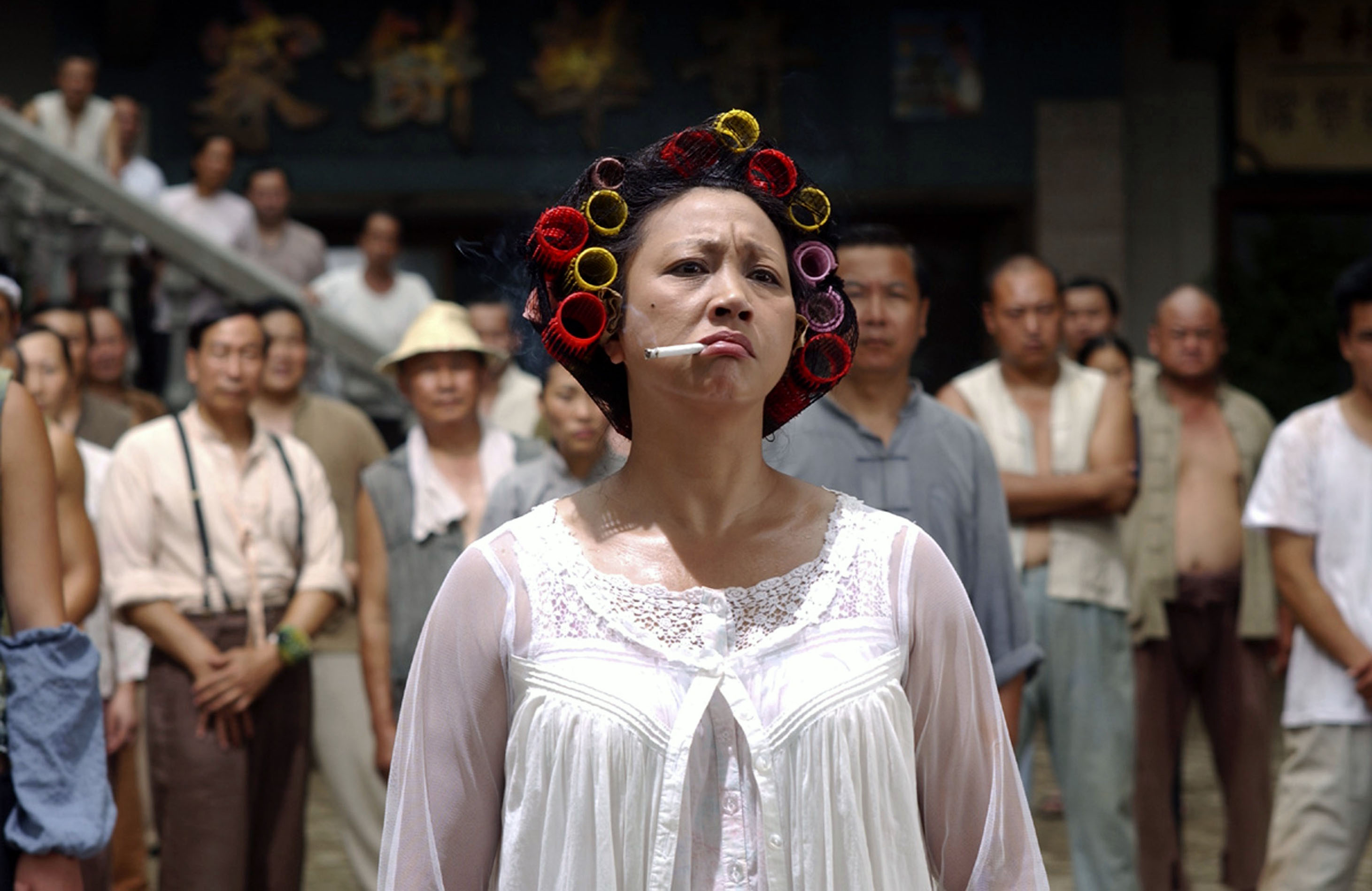 The worldwide success of "Crouching Tiger, Hidden Dragon" paved the way for a flurry of wuxia movies in the early aughts (what a time to be alive!), and while most of them offered high-flying displays of the martial artistry that has sustained the genre for so many decades, few were as spirited as Stephen Chow's "Kung Fu Hustle," and none were as funny. Wielding big laughs and cartoonishly bad CG with the precision of a katana — or at least a giant axe — Chow's period extravaganza re-envisioned 1940s Shanghai as part Shaw brothers and part "Looney Tunes," the filmmaker starring alongside Lam Chi-chung as a pair of petty crooks who dream of joining the violent gang that runs their town with an iron touch.
The premise lends itself to all sorts of mischievous hijinx (the hero's frustrated attempt to rob an ice cream vendor is tragicomedy at its finest), but it's during the fight scenes that "Kung Fu Hustle" achieves some kind of enlightenment. For pure laughs it's tough to beat the bit where two guzheng-wielding assassins use the power of music to kill a trio of kung fu masters, only to be defeated themselves by a cigarette-puffing landlady who saunters downstairs and casually reduces everyone to ash without mussing the curlers in her hair. Pure cinema.
—DE
66. "The Climb" (2019)​
"The Climb"SPC
The premise of "The Climb" has been told so many times it's a small miracle that this one works at all: Two lifelong buddies test the boundaries of their friendship when a woman comes between them. Yet Michael Covino's absorbing directorial debut confronts that challenge with stunning cinematic ambition, resulting in a brilliant reinvention of the buddy comedy. Testosterone-fueled dude movies have occupied every facet of the filmmaking landscape in recent years, from the Duplass brothers to "Step Brothers," but "The Climb" transforms that trope into a fresh vision of boozy showdowns and awkward laments, resulting in a winning tragicomic vision of its own design. —
EK
65. "Klown" (2010)​
"Klown"Drafthouse Films/Courtesy Everett Collection
There may be better raunchy sex comedies, and there may be better parenting comedies, but no film in recent memory combines the two as well as "Klown." The Danish blockbuster tells the story of an utter doofus who, upon learning that his girlfriend is pregnant, takes a 12-year-old boy on a very adult "boys trip" in a ham-fisted attempt to convince his girlfriend (and himself) that he is capable of being a father. Mikkel Nørgaard extracts a million funny scenarios from that simple premise, with plenty of help from his excellent stars Frank Hvam and Casper Christensen, resulting in some of the best cringe comedy produced on either side of the Atlantic this century. —
CZ
64. "Bachelorette" (2012)​
"Bachelorette"Radius-TWC
Leslye Headland's often abrasive comedy about a bachelorette party of high-school best friends gone riotously awry has a lot of things going for it — but its MVP is Kirsten Dunst as an uptight careerist who unravels over a night of binge-drinking, cocaine-snorting, and a pileup of degrading hijinks that start with a blood stain on a wedding dress. The bride, played by Rebel Wilson, is in over her head rallying her best friends played by Dunst, chainsmoking, drug-doing rebel Lizzy Caplan, and "ditzy" Isla Fisher completely blitzed out of her mind. Taking course over one dark night of heavily intoxicated lost souls, the unhinged and fearless "Bachelorette" is adapted from Headland's own play, and nearly a decade later, it's ripe for cult movie status even if it got an unfairly short shrift back in 2012. —
RL
63. "The 40-Year-Old Version"​
Radha Blank won the Directing Award in the U.S. Dramatic section of Sundance 2020 and no wonder: here was a comedy shot in black-and-white that expressed something vividly, vibrantly new. Blank stars as a version of herself who's a playwright, but hasn't had one of her plays produced in a very long time. She's maybe cherishing that 30 Under 30 award a little too much, the further she gets from having received it. "I just want to be an artist!" she sobs at one point. Yet that's hard to do when she's under pressure to write "a Harriet Tubman musical" —
something Blank's been asked to do in real life
— and told by one middle aged white male producer that her work is "inauthentic… I asked myself, did a Black person write this?" So Radha ends up cutting a rap mixtape under the name Radhamus Prime, and finds a new creative release. Blank delivered one of the definitive "laugh, or otherwise you'll cry" comedies of the 21st century.
—CB
62. "Sorry to Bother You" (2018)​
Potentially the strangest comedy on this list, Boots Riley's directorial debut "Sorry to Bother You" is, in its director's words, an "absurdist dark comedy with aspects of magical realism and science fiction inspired by the world of telemarketing." And yet, that really only scratches the surface of what this movie's about. Filled with an incredibly talented cast led by Lakeith Stanfield and Tessa Thompson, the film centers around Stanfield's Cash, a young black telemarketer who adopts a white accent to succeed at his job. This is before the film becomes a parable of corporate greed, a biting commentary on income inequality and modern-day slavery, and a wild absurdist romp along the boulevard of genetic manipulation.
In the end, however, what makes this film so special is Riley's uniquely singular vision: It's no exaggeration to state that there is no other movie quite like "Sorry to Bother You." And a huge trigger warning for potential first-time viewers: Armie Hammer is in this film. But also, knowing what we know now, he is perfectly cast in this film.
—LAG
61. "Borat Subsequent Moviefilm" (2020)​
"Borat Subsequent Moviefilm"©Amazon/Courtesy Everett Collection
Sasha Baron Cohen moved away from "myyyy wifeee" and instead took on the 2020 presidential election to reflect back to viewers what America is like nowadays. "Borat 2" (or "Borat Subsequent Moviefilm") is full of political stunts, pranks, and celebrity interviews, namely one oft-debated scene involving Rudy Giuliani. This time, Borat (Cohen) is accompanied by his 15-year-old daughter Tutar (an Oscar-nominated Maria Bakalova), whom he is planning on selling as a child bride to Vice President Mike Pence. The absurdities only take off from there, as Tutar travels in a metal cage and visits a pro-life clinic. Fact meets fiction as Borat crashes Pence's CPAC speech and Tutar interviews Giuliani. The cringe comes only after the laughs, as we realize the joke inevitably is on us all. —
SB
60. "Paddington 2"​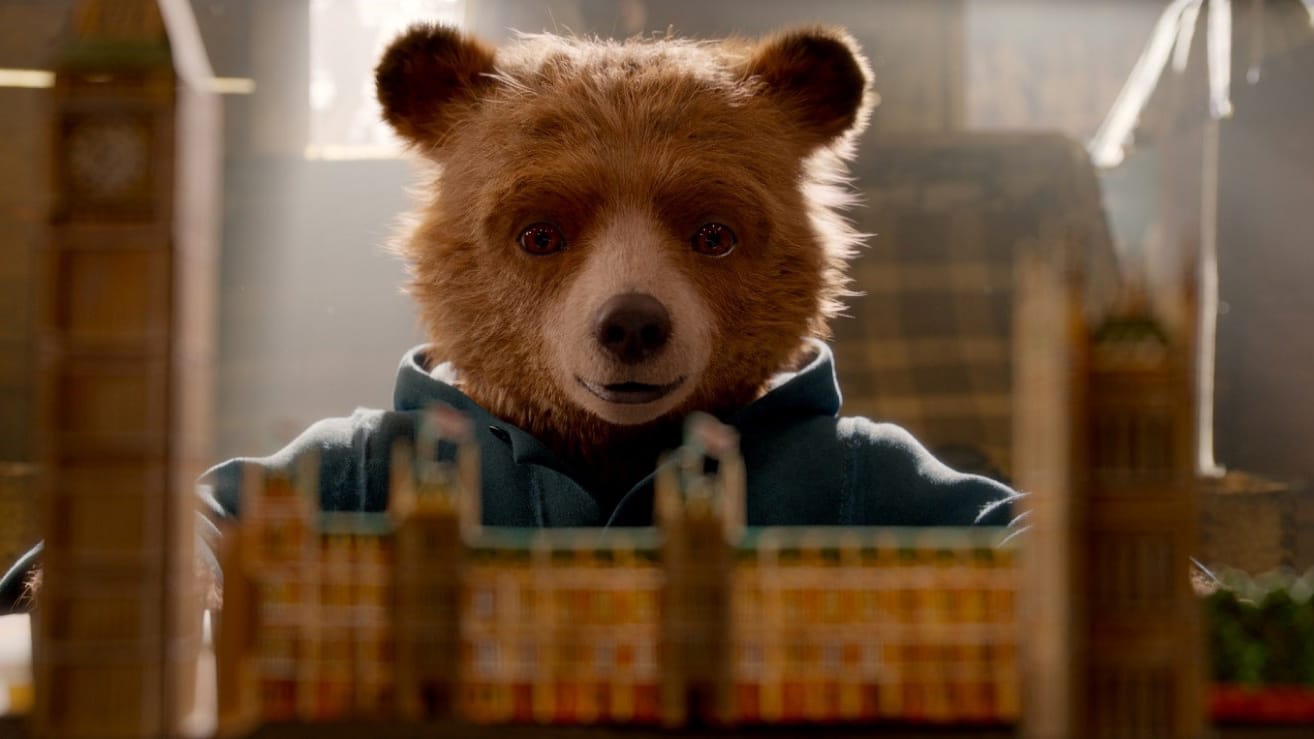 While it may no longer be the best-reviewed movie ever made — a title that was stolen from it like a vintage pop-up book from a London antique shop — Paul King's "Paddington 2" is still paws-down one of the funniest films of the 21st century. Bridging the gap between CGI and the silent era, this heartfelt tale of love and belonging is bursting with comic wit from its Peru-set prologue to its peerless mid-credits musical number. Ben Whishaw's marmalade-sweet voice performance as everyone's favorite bear turns Paddington into the perfect straight man for everything from chase sequences that nod to Harold Lloyd, prison gags that pay homage to Charlie Chaplin, and a locomotive grand finale that does Buster Keaton better than any bear ever has.
And yet, for a movie with such an ursa major star at its center, "Paddington 2" is really brought to life by its supporting cast. Brendan Gleeson as prison cook Knuckles McGinty? Iconic. Julie Walters as the distrusting Mrs. Bird? A legend. Hell, Richard Ayoade is only onscreen for about 15 seconds, but he still manages to serve up some pure comic gold. Nevertheless, it should go without saying that no one in this or any other film is able to outshine Hugh Grant's majestic performance as the villainous Phoenix Buchanan, a washed-up actor whose conviction to do anything for a captive audience is ultimately what elevates "Paddington 2" into the pantheon of great comedies.
—DE
59. "A Pigeon Sat on a Branch Reflecting on Existence" (2014)​
Many of this young century's best comedies rely on dialogue to convey their laughs. There are not as many where the humor feels baked into the set design, where the sight gags are more notable than the one-liners. Roy Andersson is one of the few to achieve such a thing. The Finnish master staged tableaux vivants of absurdity in "Songs from the Second Floor" and "You, the Living," but "A Pigeon Sat on a Branch Reflecting on Existence" is the embodiment of his deadpan style. As a ferry passenger lies dead on the floor of the ship's restaurant, the biggest question is: who should drink his perfectly untouched glass of beer? After all, why should it go to waste? That incident reflects his droll view of humanity.
And the vignettes just keep coming: one sequence in a beer hall featuring endlessly repeated variants of "The Battle Hymn of the Republic" is comedy by repetition that'll leave you breathless with laughter. Why is "The Battle Hymn of the Republic" being sung in a Gothenburg beer hall? Don't ask why. Just open yourself to Andersson's inimitable wavelength.
—CB
58. "Forgetting Sarah Marshall" (2008)​
"Forgetting Sarah Marshall"Universal/courtesy Everett / Everett Collection
IndieWire has listed "Forgetting Sarah Marshall" as both one of the greatest romantic comedies and one of the best break-up movies. That double honor is, what, held by like one other movie? "Forgetting Sarah Marshall" doesn't just have a stellar ensemble cast – Jason Segel, Kristen Bell, Mila Kunis, Paul Rudd, Jonah Hill, Russell Brand, and Bill Hader – but the comedy hits the perfect tone between WTF wallowing in heartbreak, sad-sack sickness, and elated new romance feels. The 2008 comedy stars Segel (who also wrote the screenplay) as Peter, a TV music supervisor who tries to do the impossible: get over his actress ex-girlfriend Sarah (Bell) by traveling to Hawaii. Turns out, Sarah is also staying at the same resort with her new rockstar love (Brand). Cue up a series of cringe run-ins as Peter attempts to forget Sarah at all costs and a concierge (Kunis) helps him get his groove back. "Forgetting Sarah Marshall" is undoubtedly a classic — what other film ends with a vampire puppet musical? — and a serious no-brainer for our best comedy list. —
SB
57. "Bad Trip" (2021)​
"Bad Trip"©Orion Pictures Corp/Courtesy Everett Collection
Directed by Kitao Sakurai, from a script Sakurai co-wrote with Dan Curry and star Eric André, "Bad Trip" is a hidden camera film best likened to "Bad Grandpa": another wildly inappropriate road trip comedy, also appearing on this list. The straight-to-streaming Netflix original follows Chris (André) and his best friend Bud (Lil Rel Howery) on a misguided mission to reunite Chris with his high school crush, Maria (Michaela Conlin). Having "borrowed" a relative's car to travel across the country, the pair are pursued by Trina (Tiffany Haddish): Bud's unhinged sister who happens to be a criminal newly escaped from prison.
As with the "Jackass" franchise, "Bad Trip" works because of the elaborate behind-the-scenes preparation put in place to achieve such high-risk stunts. From André getting butt-naked in front of customers at a car wash to one truly shudder-inducing encounter with a so-called "gorilla" at a petting zoo, the antics endured by the bystanders of "Bad Trip" demand to be seen.
—AF
56. "Frances Ha" (2013)​
"Frances Ha"©IFC Films/Courtesy Everett Collection
The "charming-but-unremarkable artist struggles to grow up" story has been standard indie film territory since the beginning of time. By 2012, it was hard to avoid feeling like the Hipster Hero's Journey had run its course. But "Frances Ha" had an ace up its sleeve that comparable films lacked: Greta Gerwig.
Noah Baumbach's movie, co-written by and starring Gerwig, was arguably the first film to unleash her true power onto the world. And it's a Pandora's Box that nobody's been able to close since. Her performance is remarkable in that she brings so much joy to a character that frankly has no reason to be happy. Her loyalty to her friends is so strong, and her passion for dance (even if she's just an apprentice) so infectious that it's impossible to look away. At the same time, the film's craftsmanship and commentary are impeccably smart, never shying away from the real problems staring Frances down. The combination proves fatal: We fully understand why Frances shouldn't be making these choices, but we can't help but support her. This pattern culminates with Frances taking a spontaneous trip to Paris as her life collapses around her; it's a funny-but-heartbreaking attempt to mimic the success of her friends for a day. But as her life deteriorates, her joie de vivre still finds a way to shine through. —
CZ
55. "The Royal Tenenbaums" (2001)​
Just think of all the images that come to mind with "The Royal Tenenbaums." Ben Stiller and his two boys in red track suits; Luke Wilson onboard a ship; Gwyneth Paltrow in her bathtub (and on a reggae album cover, and getting her finger chopped off); Gene Hackman in the elevator of the Lindbergh Palace Hotel; the Dalmatian mice. Wes Anderson uses images to define his characters as well as any comedy director ever. Making their world feel so vivid allows you to believe in them and care about their struggles so much. "Tenenbaums" is one of Anderson's most poignant efforts: "Why didn't you give a damn about us, Royal?" asks Angelica Huston's Etheline of her estranged husband (Hackman). "Why didn't you care?" Anderson often gets wistful in his movies, but there's a particular sadness to the idea of having had the opportunity for connection, blowing it, and then trying desperately to make up for lost time years later. But here's the deal: no sad movie is capable of making you laugh harder, and its chuckles are in some cases years ahead of its time, especially a lacerating parody of the Charlie Rose show.
—CB
54. "The LEGO Movie" (2014)​
"The LEGO Movie"©Warner Bros/Courtesy Everett Collection
IndieWire called 2014's "The Lego Movie" "review proof," in part due to its unavoidably positive attitude and, let's be real, adorable animation. Emmett (voiced by Chris Pratt) is happy as an anonymous construction worker in Lego City whose monotonous occupation is met every day with a smile. However, after meeting Wildstyle (Elizabeth Banks), Emmett's world is turned upside down in a quest to save Lego City from its evil President Business (Will Ferrell). The tongue-in-cheek humor makes "The Lego Movie" oddly more geared towards adults than tots, and Emmett's existential quest for purpose is relatable in a darker way. As the IndieWire review included, "Emmett never thinks outside the box: He IS the box, and his ordinariness runs deep." The "clever and funny" film reminds viewers to break every mold with a smile. —
SB
53. "The Grand Budapest Hotel" (2014)​
From the opening frames of "The Grand Budapest Hotel" you know you are in Wes Anderson Land. It's lush and gorgeous and colorful and twee and utterly obviously fake — even while the filmmaker scouted locations for funiculars in Karlovy Vary. And it's a rib-tickler, with a sprawling ensemble of mustache-twirling comedians – led by the remarkable Ralph Fiennes as the legendary hotel concierge, M. Gustave – crammed into every nook and cranny. This twisty peripatetic narrative with multiple time frames, set during a time of turbulent change between the two World Wars, is infectiously entertaining, thanks especially to returning Anderson faves Bill Murray, Owen Wilson, Tilda Swinton, Edward Norton, Adrien Brody, Jason Schwartzman and Harvey Keitel. They know exactly what's going for and give it to him.
—AT
52. "Booksmart" (2019)​
The best possible modern mashup of "Superbad" and "Bridesmaids" and innumerable other comedies about the glory and grossness of close friendship, Olivia Wilde's feature directorial debut isn't just an ode to smart girls, bad high school experiences, and one last night of debauchery, it's also just damn funny. Initially inspired by a decade-old Black List script (which leaned a bit more heavily into the romantic possibilities of a couple of overachievers going nuts during the waning days of high school), screenwriter Katie Silberman's take on the material puts a fresh twist on a classic setup. Best friends forever, Molly (Beanie Feldstein) and Amy (Kaitlyn Dever) have spent their high school years hitting the books and shrugging off any and all social gatherings (aside, of course, from sleepovers with each other and the necessary political protest), all in hopes of putting all their energies towards getting top grades. It's all panned out as they planned.
But they discover that, well, it's also panned out for everyone else who didn't hole themselves up for four years. Cue a "one last night to do something cool" and "big important party" arc, which lovingly follows the dynamic duo as they attempt to make up for lost time. The contemporary touches help bolster an already deeply felt and very amusing film about two good girls trying to do bad (Amy is a lesbian, their high school is believably diverse, the teens are treated like actual humans). Meanwhile, Feldstein and Dever's bond (which exists off-screen as well) raises the emotion and humor of the film at every turn. Sharply directed, snappily edited, and aided by a banger of a soundtrack, it's a high school classic in the making.
—KE
51. "Palm Springs" (2020)​
"Palm Springs"Hulu
"Groundhog Day" meets "Plus One" in "Palm Springs," where Cristin Milioti and Andy Samberg are trapped in a time-loop rom-com that feeds our existential dread while also paralleling the quest to find a partner to waste away with. Max Barbakow's film made history at 2020 Sundance, and aptly premiered during a year where quarantine made the twist of "Palm Springs" feel like a prophecy. "Imagine being stuck in a perpetually static purgatory where meaningful change can only be seen through the eyes of the sad bastard suffering alongside you," IndieWire's David Ehrlich wrote in his review. "Imagine being surrounded by a million strangers in a world of limitless possibilities, and winding up with the same one every night because of one fateful choice that seemed like a good idea a million years ago. Imagine…being married." In fact, "Palm Springs" centers around the events of one wedding that takes place over and over again, like a reverse "Melancholia." —
SB
50. "Bodies Bodies Bodies" (2022)​
"Bodies Bodies Bodies"Courtesy Everett Collection/A24
Director Halina Reijn's "Bodies Bodies Bodies" boasts a naturally adept, online comedy style that contorts digital, gotcha-style discourse into paranoia with life-and-death stakes. Based on a story by Kristen Roupenian — the author behind the viral 2017 short story "Cat Person" — and written by Sarah DeLappe, this 2022 slasher follows a strained friend group (Amandla Stenberg, Myha'la Herrold, Chase Sui Wonders, Rachel Sennott, Conner O'Malley, Pete Davidson) and their significant others (Lee Pace, Maria Bakalova) during a "hurricane party" that soon spins into a darkly hysterical whodunnit.
—AF
49. "Support the Girls" (2018)​
In yet another reminder of how amazing an actress she is, Regina Hall plays the general manager of a Hooters-like breastaurant called Double Whammies in Andrew Bujalski's "Support the Girls," an earnest ensemble comedy about working-class women supporting one another while avoiding lecherous men, a rival chain (ManCave), and trappings of late-stage capitalism. A film that unfurls at its own pace and rewards multiple viewings, the real treat of "Support the Girls" is watching the aforementioned ensemble (most notably Hall's Lisa, Haley Lu Richardson's Maci, and Shayna McHayle's Danyelle) navigating both the service industry and their own lives.
—LAG
48. "One Cut of the Dead" (2017)​
A low-budget, high-concept work of tongue-in-cheek genius, Ueda Shin'ichirô's "One Cut of the Dead" is hands down the best zom-com since "Shaun of the Dead" viralized the sub-genre. Unfolding like some kind of unholy cross between "Day for Night" and "Diary of the Dead," Ueda's self-reflexive delight honors and humiliates zombie cinema in equal measure (and also in that order). The infectious fun begins with a virtuosic but strangely casual 37-minute long-take that messes with your expectations from start to finish, as an actor on the set of a horror movie confuses a real zombie for a member of the cast. You might think you know where things are going from there, but trust us — you don't. Drunk on its own DIY energy and deeply in love with everything it's doing, "One Cut of the Dead" is a euphoric ode to the chaos (and compromises) of genre filmmaking; it's the kind of movie that makes you want to pick up a camera, call some friends, and die laughing as you shoot the end of the world on your own terms.
—DE
47. "21 Jump Street" (2012)​
"21 Jump Street"©Columbia Pictures/courtesy Everett Co / Everett Collection
Jonah Hill and Channing Tatum resurrect the 1980s TV series "21 Jump Street" for the present day. The young cop duo go undercover as high school students to infiltrate a drug ring, á la "Never Been Kissed" but with guns and badges. Tatum and Hill's hilarious chemistry as rival police officers turned best friends, now undercover as faux brothers, carries the film, along with standout performances by Ice-T as their boss, and Brie Larson and Dave Franco as the teens in question. Never mind the questionable love triangles between the cops and the high schoolers; "21 Jump Street" is a wild good time. —
SB
46. "Barbershop" (2002)​
Tim Story's franchise-starting 2002 hit couches itself in formula to deliver a unique slice of life that's as funny as it is heartfelt. Bolstered by strong performances by a wildly stacked cast, including Ice Cube, Michael Ealy, Eve, Cedric the Entertainer, Keith David, and Anthony Anderson, the smash hit may have kickstarted an entire series, complete with spinoffs and TV shows, but even as its own entity, it's a worthy entry into the commercial comedy hall of fame. Specificity helps drive that appeal, as does a storyline with real stakes, all of which Story and his cast weave together with ease. What's better than sitting back and taking in the gossip and gags at the local barbershop?
—KE
45. "Adaptation" (2002)​
The ultimate in "don't try this at home" screenwriting, Charlie Kaufman's deliriously self-reflexive twist on Susan Orlean's "The Orchid Thief" is so clever and bittersweet that it can be easy to forget how funny it is; between two Nicolas Cages, a homicidal Meryl Streep, and a quick look at the birth of the universe, the hilarity of something like Donald Kaufman's pitch for "The 3" ("it's like a battle between motors and horses") tends to be engulfed by the anxiety that surrounds it on all sides. But much like the film's dual protagonists, the despair in "Adaptation" is twinned with hilarity, and director Spike Jonze pushes those polarized energies toward each other until they erupt into an unhinged third act that giddily embraces all the things that Kaufman was laboring so hard to avoid. Few movies have ever found such exciting ways to have their cake and eat it too, and even fewer have been able to wring so many laughs from how bad they would've been if everything hadn't gone wrong.
—DE
44. "Sideways" (2004)​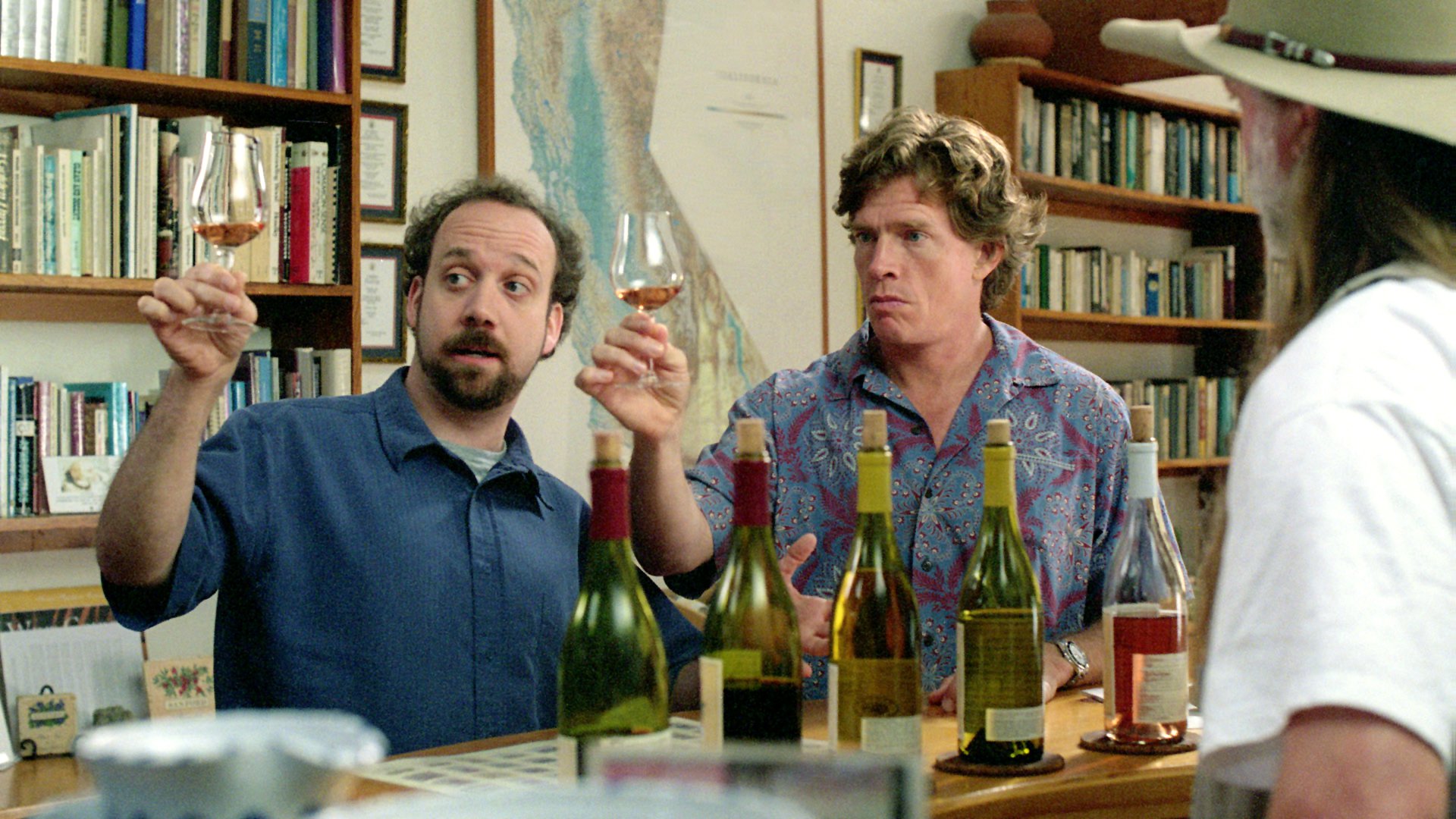 Many accoutrements pair well with "Sideways" — fine cheese, grapes, existential dread — but one most certainly does not: fuckin' Merlot. Led by one of the greatest performances to ever go un-nominated by the Academy (snub of all snubs!), Alexander Payne's wine-drunk dramedy is, like any good glass of vino, likely to inspire buzzed introspection and giddy laughs in equal measure. Paul Giamatti is almost-middle-aged ennui personified, with Thomas Haden Church as his unfaithful sidekick; though steeped in melancholy, their raucous last hurrah in wine country is a celebration for the ages.
—MN
43. "Greener Grass" (2019)​
The world of "Greener Grass" feels so real and so recognizable, even as it becomes more and more layered with absurdities that make it feel alien. It's like Wes Anderson taking on a "Black Mirror" installment, or the David Lynch of "Wild at Heart" suddenly directing an episode of "Desperate Housewives." Yet it's all original, and it's given to us by two ingenious comedians in their feature film directorial debut: Jocelyn DeBoer and Dawn Luebbe.
IFC Midnight snatched up "Greener Grass" out of Sundance 2019: it's the definition of a midnight movie. Two housewives are best pals in a suburban neighborhood where everyone wears pastels and engages in vicious one-upsmanship — until one decides, according to what you'll find is a logic unique unto "Greener Grass," to give her baby to the other as a gift. Then another child suddenly turns into a dog. It's a satire of keeping up with Joneses unlike anything else. Well, maybe not quite. Love all that stuff with Kyle MacLachlan as Dougie and Jim Belushi as the gangster in "Twin Peaks: The Return"? Imagine an entire movie of that. As singular and stylish a movie as that sounds, "Greener Grass" is, above all, funny. It's the hardest this writer has ever laughed at Sundance.
—CB
42. "Dear White People" (2014)​
Justin Simien's feature directorial debut "Dear White People" heralded many things in 2014: First, the arrival of a major new Black — and queer! — voice in American cinema. Second, an incisive look at the fractious insides of a prestigious Ivy League university through different-colored lenses. And third, it sparked the launch of a hugely popular Netflix series based on the movie in 2017. This U.S. Special Jury Award winner out of the Sundance Film Festival introduced a number of now-massive talents just getting their foot into Hollywood's door at the time, including Tessa Thompson as a conflicted activist and radio host, and Teyonah Paris, who later starred in "Chi-Raq" and "If Beale Street Could Talk" before, like Thompson, entering the MCU. Even as an incisive look at the racist transgressions within the posh school of Winchester, the film is flat-out funny, and buoyed by its winning ensemble.
—RL
41. "Kiss Kiss Bang Bang" (2005)​
"Kiss Kiss Bang Bang"©Warner Bros/Courtesy Everett Collection
It's always Christmas in Shane Black's films, and our favorite present to unwrap during the holiday season is watching Robert Downey Jr. as a gruff thief named Harry Lockhart, who mistakenly auditions for a film while on the run from the cops. "Kiss Kiss Bang Bang" cemented the return of RDJ in 2005, three years before "Iron Man" hit theaters and gave a jolt to his career. A noir meets black comedy, "Kiss Kiss Bang Bang" also stars Michelle Monaghan as Harry's childhood sweetheart Harmony Lane, and Val Kilmer plays the private investigator hired to track down Harry. Fun fact: The film is named after Pauline Kael's 1968 collection of film reviews, so yes, all those cinephile Easter eggs are very much so intentional. "Kiss Kiss Bang Bang" parodies not only action films but SoCal-set neo-noir flicks, with Harry finding out that not everyone in Los Angeles gets their Hollywood ending. —
SB
40. "In the Loop" (2009)​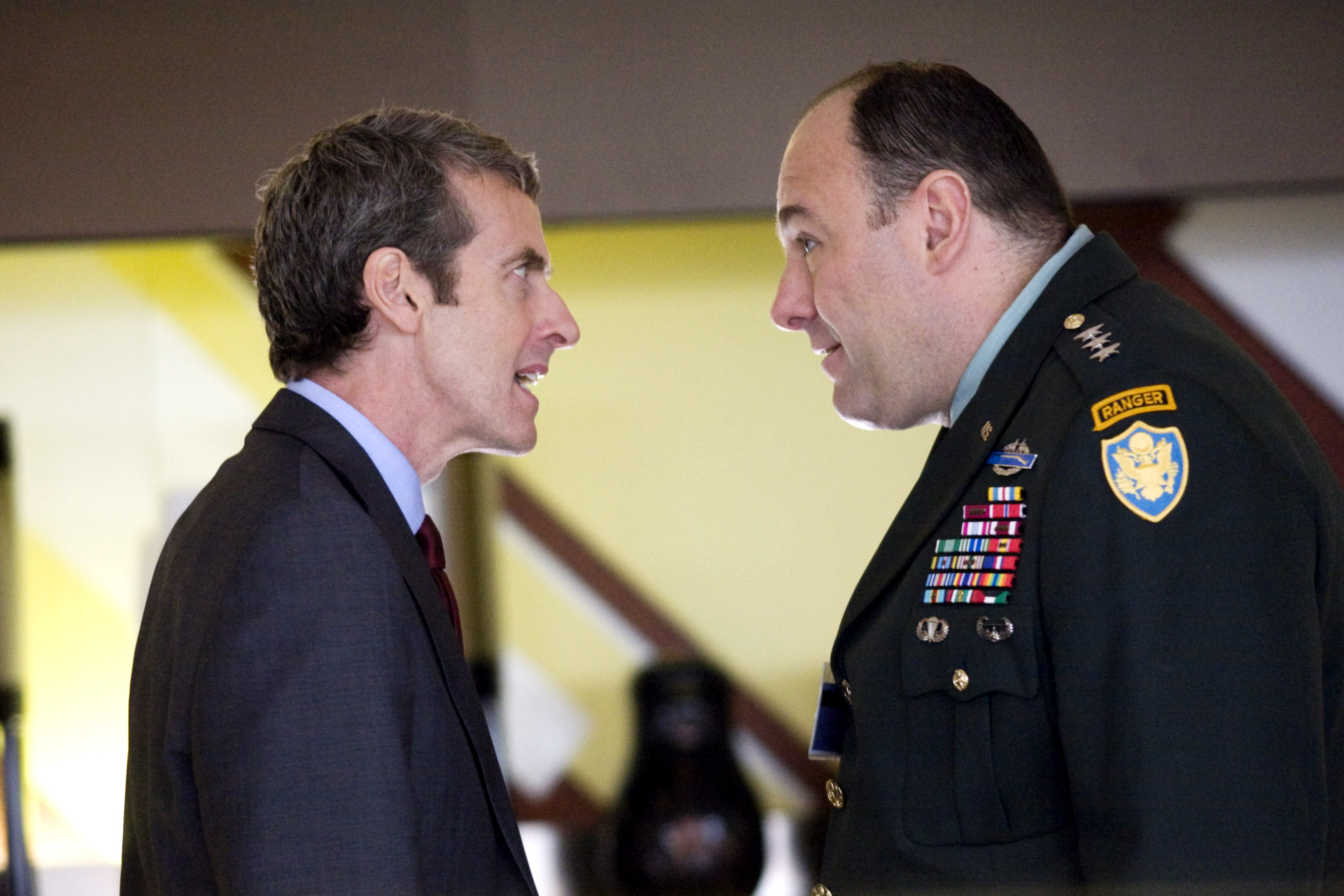 Armando Iannucci's "In the Loop" is a scathing look at the very thin pretenses that can lead to war in the modern era overlaid on an absurd game of international telephone between the United States and United Kingdom. Chockfull of lightning quick quips, non-stop verbal abuse, and nearly omnipresent swearing, the script for "In The Loop" was penned by Iannucci, Jesse Armstrong (HBO's "Succession"), Simon Blackwell (FX's "Breeders"), and Tony Roche (who coined the phrase 'omnishambles'). In an incredible performance, Peter Capaldi reprises his role as the acerbic Malcolm Tucker from Iannucci's previous series "Thick of It" and goes head-to-head with, well, with everyone, including but not limited to James Gandolfini's Lieutenant General George Miller, David Rasche's Linton Barwick, and Mimi Kennedy's Karen Clark. The bridge between "The Thick of It" and "Veep," "In the Loop" also features Anna Chlumsky and Zach Woods who would portray similar but nominally different characters in Selina Meyer's Washington.
— LAG
39. "Jackass Forever" (2021)​
"Jackass Forever"Paramount
The groin shot is to comedy what the 12-bar blues is to music: A simple building block, sure, but true masters of the art form understand that it's perfect all by itself. No franchise is more aware of that than "Jackass," the media empire built on the idea that it's really fucking fun to watch your buddies get hurt. After two years of social distancing and anxiety-inducing caution, Johnny Knoxville's unwavering disregard for safety in the name of comedy was a much needed refresher on the stupid joys of being alive. The stunts are awesome, but as always, the real humor comes from watching everyone's giddy reactions to friends in agonizing pain. The old "Jackass" crew was as charming as ever, and the movie gets a shot of energy from a new group of younger cast members who bridge the gap between the MTV and TikTok crowds. The chemistry between the cast, and everyone's good sportsmanship about sacrificing their bits for the sake of the bit, separate "Jackass Forever" from the multitude of injury-related YouTube videos out there and lets it stand out as something truly special. —
CZ
38. "School of Rock" (2003)​
No one has been able to harness Jack Black's manic energy quite like Richard Linklater, whose first collaboration with the musically inclined actor resulted in this definitive performance. Sweet, funny and catchy as hell, this earworm of a movie has inspired actual schools of rock to open up across the country and teach impressionable children the power of the riff. That's good news, as some of the most important lessons — like remembering to get the led out — aren't found on normal curricula.
—MN
37. "Popstar: Never Stop Never Stopping" (2016)​
"Popstar"©Universal/courtesy Everett / Everett Collection
The Lonely Island guys have made a career out of making criminally ignored movies, but "Popstar: Never Stop Never Stopping" might be the most criminally ignored of them all. Utter stupidity and biting pop culture satire go hand-in-hand in this music mockumentary that can easily give "This Is Spinal Tap" a run for its money. Andy Samberg gives a committed performance as an egotistical pop star, but the film's real star is The Lonely Island's trademark brand of humor. Their beautifully manic, joke-a-minute style is just as funny here as it was in "Hot Rod," but somehow feels depressingly realistic in the film's world of narcissistic pop stars with short attention spans. The result is a feature-length movie that is every bit as funny as their best "SNL" sketches while still standing on its own as a narrative. And then you have the songs. Any movie that gives you "Finest Girl (The Bin Laden Song)," "Things in My Jeep," and of course "Incredible Thoughts" not only deserves to be regarded as one of the century's greatest comedies, but one of its greatest musicals as well. —
CZ
36. "Step Brothers" (2008)​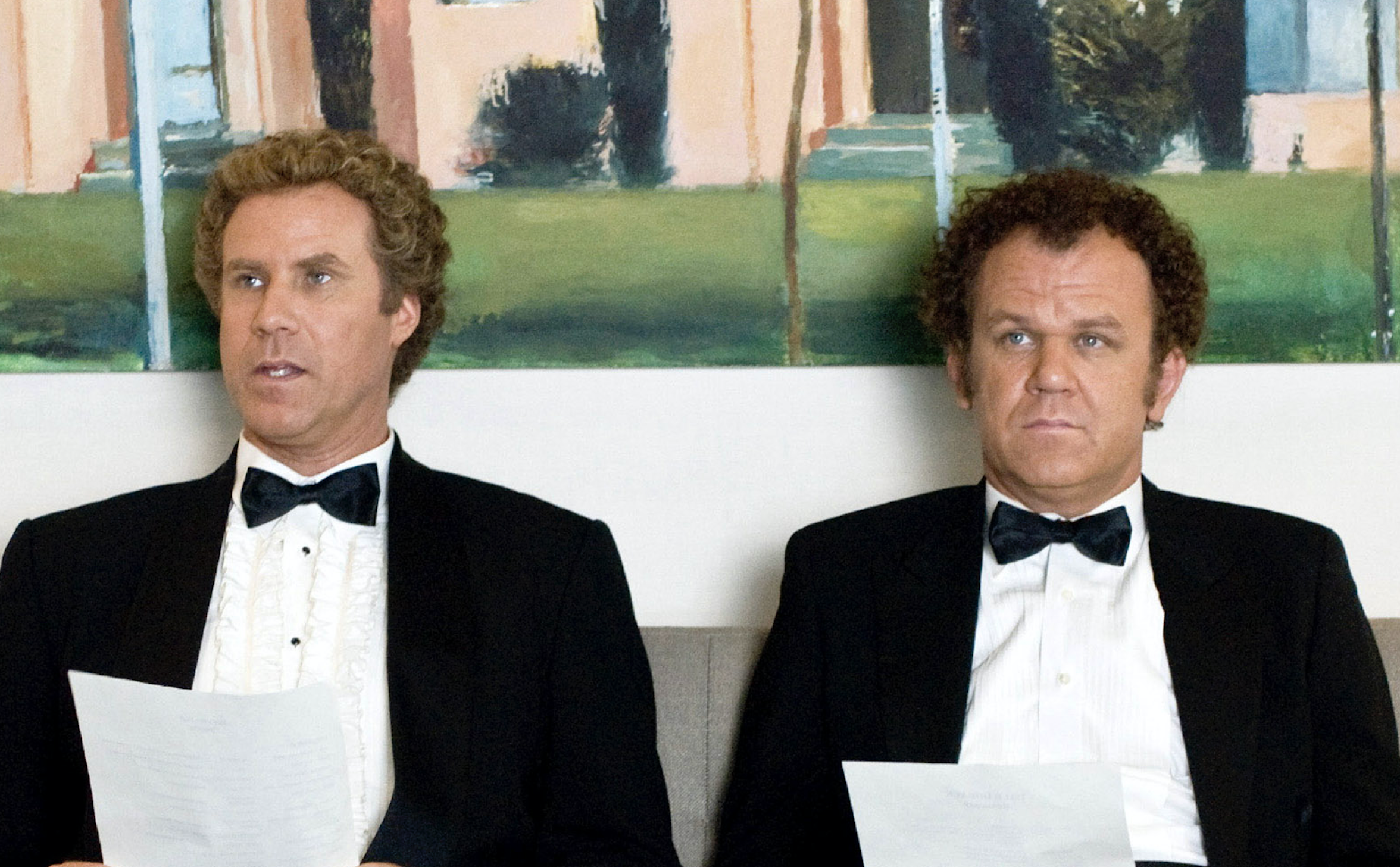 Arriving in theaters less than a year after "Walk Hard: The Dewey Cox" story, "Step Brothers" further cemented John C. Reilly as one of the most underrated comedic talents in Hollywood. Reilly holds his own against comedic veteran Will Ferrell in this story of dueling middle-aged step brothers. But it's not a competition. Ferrell and Reilly are a match made in comedy heaven, their juvenile sparring made all the more funny by just how seriously they commit to the immaturity of their characters. Ferrell and Reilly play arrested development without a wink so that you can't help but fall in love with their aspirational and dumb-witted characters Brennan and Dale.
But the comedic genius of "Step Brothers" comes from throwing these two actors into the ring with performances by Richard Jenkins, Mary Steenburgen, Adam Scott, and comedy MVP Kathryn Hahn that collide with and enhance the comedy coming from Ferrell and Reilly. Jenkins and Steenburgen don't act like they're starring in a comedy movie, which makes their long-suffering parents the perfect comedic foil to Ferrell and Reilly. Kathryn Hahn is the opposite, her sex-crazed Alice bringing a manic quality to the film that actually softens Dale and Brennan's inanity. It's this powerhouse comedic ensemble that makes "Step Brothers" a cult comedy classic.
—ZS
35. "What We Do in the Shadows" (2014)​
In many ways, Viago, Vladislav, Deacon, and Petyr are just like any other assortment of wacky roommates: they bicker about chores, enjoy nights out on the town with each other, attempt to turn unsuspecting victims into vampires, and do battle with a roving werewolf gang. Pardon? That's, of course, the great joy of Taika Waititi and Jemaine Clement's painfully funny mockumentary: it approaches its seemingly silly idea – vampires! who are kind of dumb and very self-involved! – with total seriousness.
Both a delightful twist on the mockumentary format – why not use a genre literally beholden to being
fake
to playing around with classic legends in need of some light ribbing? – and a master class in spiky comedic acting, "What We Do in the Shadows" is genius on every level. Hell, this is a film that makes a joke about someone's interests including "being cool" feel both deeply silly and incredibly relatable. Vampires: they're just like us, but Waititi and Clement's comedic chops are cut from an entirely different cloth.
—KE
34. "Tucker & Dale vs. Evil" (2010)​
"Tucker & Dale vs. Evil"Maple Pictures/Courtesy Everett Collection
While Harold and Kumar are off getting White Castle, Tucker and Dale are battling the unimaginable horror that is…themselves? Directed by Eli Craig, from a script co-written with Morgan Jurgenson, "Tucker & Dale vs. Evil" sends up your standard hicksploitation tropes with a comedy-of-errors about two friendly, country guys (Alan Tudyk, Tyler Labine) who rescue a young woman (Katrina Bowden) from drowning in a West Virginia river. Unfortunately, the woman's friends quickly assume she's been kidnapped by the mysterious men and decide to go after supposed captors. The result is an unfortunate farce that's as bloody as it is goofy.
—AF
33. "Lady Bird" (2017)​
Greta Gerwig's feature directing debut earned Oscar nominations for her writing and directing, and Irish actress Saoirse Ronan scored her third Oscar nod as Christine "Lady Bird" Macpherson, a culture-vulture eager to escape her Sacramento Catholic School. When scouting local colleges, her frustrated mother (Laurie Metcalf) drives the teenager so crazy she jumps out of the moving car. Tracy Letts is Lady Bird's sad and adoring father, while Lucas Hedges and Timothee Chalamet are her challenging romantic entanglements.
It's the best mother-daughter relationship comedy since "Terms of Endearment," but the emotional depth that drives the movie forward is never too far away from a well-earned laugh. Gerwig's sense of comic timing is impeccable, from the memorable car-jumping sequence of its opening moments all the way through the rousing finale. —
AT
32. "The Lego Batman Movie" (2017)​
A manic parody that makes fun of superhero movie tropes (and the corporate synergy that fuels them) with enough mile-a-minute wit to beat them at their own game, Chris McKay's "The LEGO Batman Movie" takes a vintage story about "an unsupervised adult man karate-chopping poor people in a Halloween costume" and cranks up the loneliness, the microwaved lobster, and the "Lord of the Rings" references until he's nothing less than "the greatest orphan of all time."
"The LEGO Batman Movie" deploys Will Arnett's guttural voice to skewer the self-seriousness that has always threatened to overwhelm the Caped Crusader. As the meme goes: Men will really watch "Jerry Maguire" alone in the theater above their Batcave and cackle at the most dramatic parts before they go to therapy. This Bruce Wayne laughs at the idea of loving another person because, deep down, he knows that he'd be too afraid of losing them. Lucky for him the Joker appreciates the beauty of their hate-hate relationship, and when Batman tells his arch-nemesis that he means nothing to him, it kickstarts a gripping adventure of personal growth that results in our nine-abbed hero learning that life is best when it's shared.
It doesn't hurt that this thing is so dense with jokes it can be hard to process them all your first time through; you'd have to go back to the legendary "Not Another Teen Movie" or vintage ZAZ classics like "The Naked Gun" to find a film this overstuffed with gags. And yet, for all of the solid zingers, there's still enough room between the jokes for real emotion to trickle in. When the DC legend finally admits to the Joker that he's "the reason why I get up at four o'clock in the afternoon and pump iron until my chest is positively sick," it's hard to tell if you're laugh-crying or cry-laughing.
—DE
31. "Game Night" (2018)​
"Game Night"Warner Bros.
A friendly couples game night goes horribly wrong as a real murder mystery unfolds in front of spouses Max (Jason Bateman) and Annie (Rachel McAdams) and their friends, played by Billy Magnussen, Lamorne Morris, and Kylie Bunbury. It all starts when Max's older brother Brooks (Kyle Chandler) unexpectedly crashes their monthly game, and nosey cop neighbor Gary (Jesse Plemons) starts to clue in that a real crime may be afoot. " 'Game Night' is refreshingly self-aware," IndieWire's Steve Greene wrote in his review. "For this group of characters with diverging comic sensibilities, there are certainly enough laughs here to work as glue to keep the whole stretched-out bits from falling apart." —
SB
30. "The Big Sick" (2017)​
Emily Gordon and Kumail Nanjiani nabbed a Best Original Screenplay nomination for synthesizing their harrowing true romance into a sharp and winsome comedy about a courtship that begins with a culture clash and survives a coma. After Gordon and Nanjiani wrote the script as an intense form of couples therapy, uber-producer Judd Apatow and director Michael Showalter whipped it into shape and cast Zoe Kazan as the young woman who falls for a Pakistani-American comic and Uber driver (Nanjiani). When she's hospitalized, her parents (Holly Hunter and Ray Romano) learn to appreciate her tortured lover's affection for their sleeping beauty before she comes back to life.
—AT
29. "Blockers" (2018)​
"Blockers"Quantrell D. Colbert
The R-rated, sex-positive teen comedy "Blockers" could be compared to the female version of "American Pie." But what is the "female version of" anything? Kay Cannon's "inspired sex comedy," as IndieWire's Eric Kohn penned, puts as much emphasis on the parents as it does the kids while tracking the multiple storylines surrounding a friend group on prom night. Leslie Mann, Ike Barinholtz, and John Cena are parents who try to prevent their daughters from having sex on the big senior year night, but their teens —played by Kathryn Newton, Gideon Adlon, and Geraldine Viswanathan  — have already made a pact to lose their virginities. "Their parents' obsessive behavior reveals more about their own insecurities than any real dangers faced by their children," Kohn wrote. "It's a clever inversion of the usual teen sex comedy dynamic, because nobody really does anything seriously wrong and for the most part, the kids are alright. We've come a long way since the era of John Hughes: The sexual politics of 'Blockers' have been mapped out so carefully that it's impossible to assail the raunchiness for crossing a line. But that's part of the point: The parents assume the worst in part because they fail to understand at sexually-charged teens aren't actually doing something wrong because they want to go all the way, and by the time they realize they've gone too far in their mission, it's too late to pull back." Thankfully, none of our laughs have to be restrained in the meantime. —
SB
28. "Neighbors" (2014)​
Like his master teacher Judd Apatow on "Freaks and Geeks," "Knocked Up," "Superbad" and "Pineapple Express," Seth Rogen is a multitasker: he writes, acts, produces and directs. He and partner Evan Goldberg developed and produced "Forgetting Sarah Marshall" director Nicholas Stoller's raunchy, R-rated "Neighbors," a well-constructed contemporary slapstick comedy costarring Rogen and "Bridesmaids" star Rose Byrne as hip young parents with an adorable baby. They've never been funnier. When a raucous fraternity house dominated by well-muscled ringleader Zac Efron move in next door, the neighbors initially seek to get along, but are soon engaged in all-out war.
—AT
27. "Burn After Reading" (2008)​
Never underestimate the ability of Brad Pitt, Frances McDormand, Richard Jenkins, Tilda Swinton, John Malkovich and George Clooney to play adorably bumbling imbeciles. This precisely crafted Coen brothers Working Title caper comedy is built on people misreading other people. It's one huge nihilistic cosmic misunderstanding: outrageously unexpected, shocking, and LOL hilarious.
—AT
26. "Obvious Child" (2014)​
Writer-director Gillian Robespierre crafted this indie hit dramedy for the talents of standup comic Jenny Slate, launching both their careers. Slate plays a version of herself, in effect, and embraced her character's on-screen dilemma: after she has enthusiastic sex with a guy one night, she finds herself pregnant and considering an abortion. While tackling a taboo subject on film, Robespierre and Slate nail the tone: real, funny, hopeful and romantic, too. —
AT
25. "O Brother, Where Art Thou?" (2000)​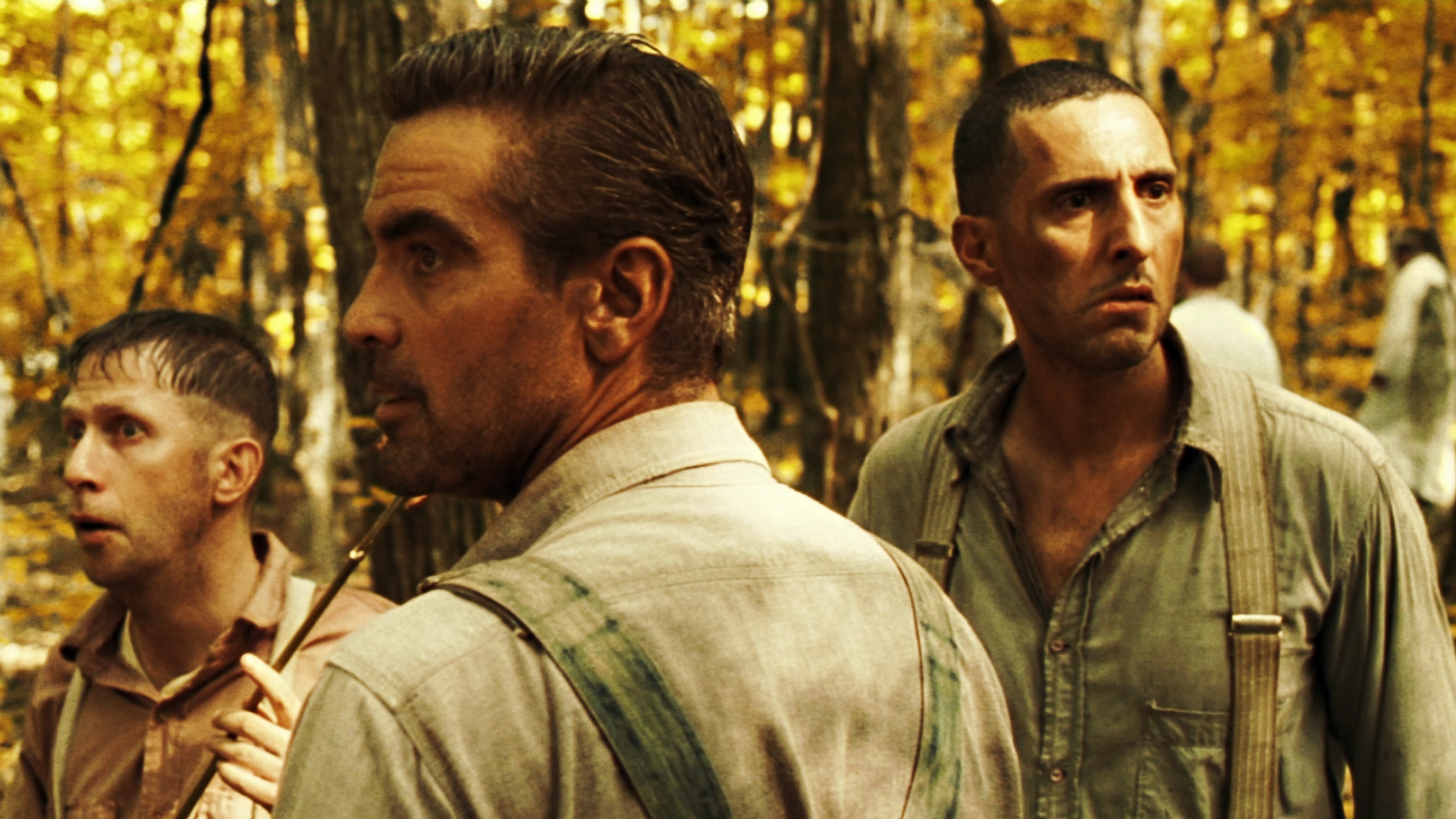 Packed with corn-pone humor and catchy southern roots music, this rollicking Coen brothers 1930s adaptation of Homer's "The Odyssey" follows a gang of escaped dimwit prisoners led by pomaded charmer Everett McGill (George Clooney), who tries to get back his wife ("Raising Arizona" star Holly Hunter) by singing her into submission. T-Bone Burnett's best-selling soundtrack won the Grammy for album of the year and cinematographer Roger Deakins nabbed an Oscar nomination for his pioneering digital alterations to this Working Title film's color palette. But as always, helping Clooney, Hunter, Tim Blake Nelson, John Turturro and John Goodman earn this meandering fable's countless laughs was the main goal.
—AT
24. "The 40-Year-Old Virgin" (2005)​
As smooth as a bag of sand, Judd Apatow's first feature remains his best (sorry, "Knocked Up"). The sweet-but-vulgar formula it helped popularize has been imitated countless times in the decade-plus since its release, but never fully replicated — Steve Carell's charming naivete alongside the improvisatory crudeness of Paul Rudd, Seth Rogen and Romany Malco made for a perfect balance. Also: Catherine Keener, whose warm presence helped make this more than just a series of improvised dick jokes.
—MN
23. "Idiocracy" (2006)​
With the burgeoning rise of conspiracy theorists and science deniers, as time passes Mike Judge's satire "Idiocracy" is becoming less a high-concept comedy and more a roadmap to a potential future for the United States of America. It's the prescience of its central conceit — that when the most "average" guy (Luke Wilson) in 2005 is sent 500 years in the future he ends up being identified as the smartest person alive thanks to corporate conglomerates brainwashing the masses — which has allowed "Idiocracy" to remain in the pop cultural lexicon (and even begin to sneak its way into news headlines). But this prescience shouldn't be mistaken for perfection, because for all the societal ills it has predicted (pride in ignorance, corporatocracy) the film also has a penchant for punching down. Great satire should always aim to not only hold a mirror up to society, but also "comfort the afflicted while afflicting the comfortable," and while it strays from the latter often "Idiocracy" never wavers in its funhouse reflection of America.
—LAG
22. "Harold and Kumar Go to White Castle" (2004)​
How far would you go for some sliders? In "Harold and Kumar," a couple of stoners getting the munchies is treated as an odyssey of epic (and hilarious) proportions. The unlikely franchise-starter has endeared itself to cannabis enthusiasts as well as those who don't partake, inspiring moviegoers to Just Say Yes for more than a decade; given the strides that marijuana (both medicinal and otherwise) has made in recent years, you could even say that the cult classic was ahead of the curve. —
MN
21. "In Bruges" (2008)​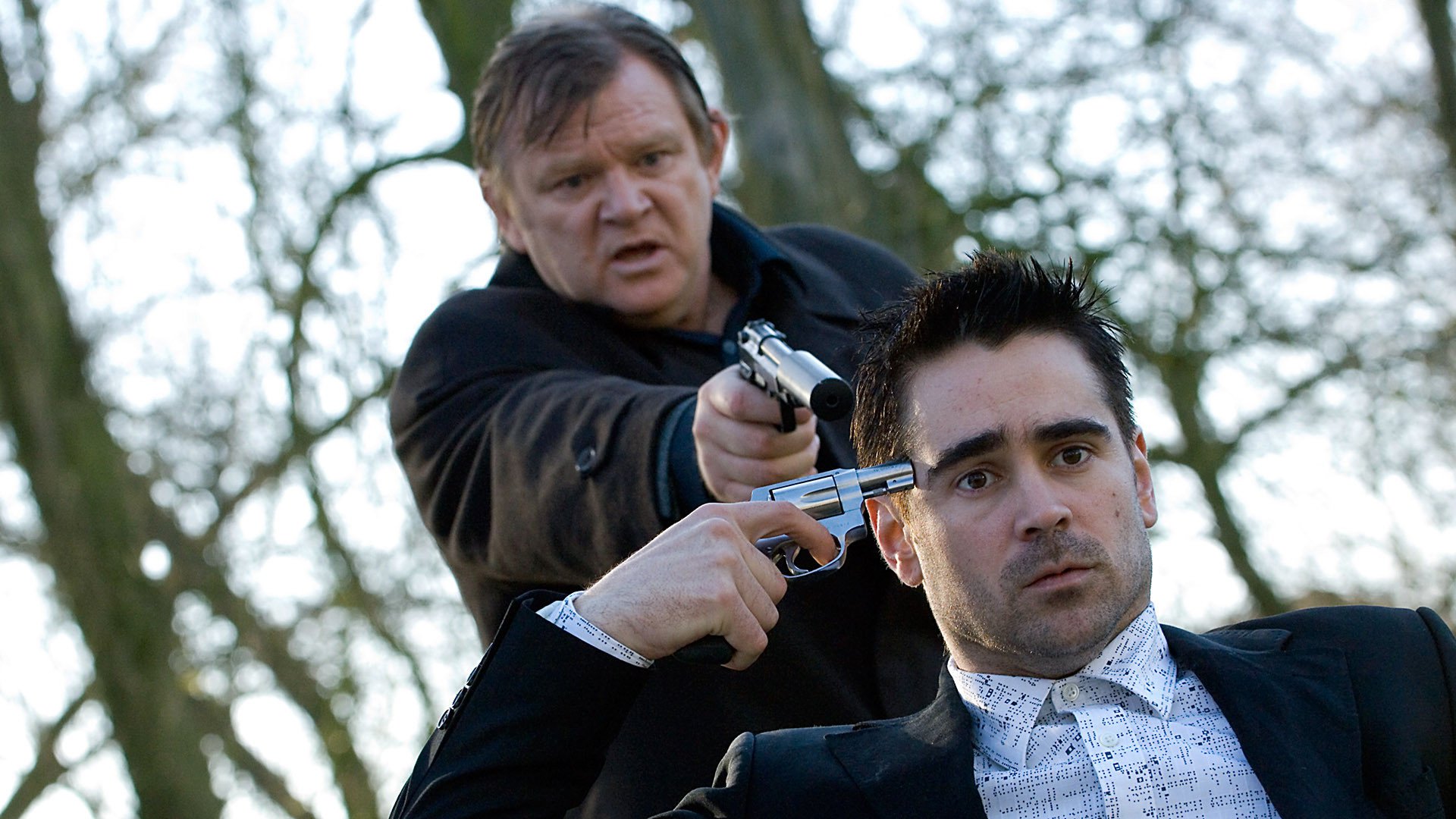 Irish directors bring out the best in fellow countryman Colin Farrell. Playwright-director Martin McDonagh, made his film feature directing debut with this anarchic black comedy (and earned an Oscar nomination for his screenplay), handing Farrell his richest comedy role to date as a soulful hitman. Farrell's Ray is sweetly violent as he hangs out in dullsville Belgium with his partner Ken (Brendan Gleeson), making mischief and mayhem while seeking an ounce of redemption.
—AT
20. "Girls Trip" (2017)​
There's plenty of star power behind "Girls Trip," including always-bankable director Malcolm D. Lee and big names like Queen Latifah and Jada Pinkett Smith, but it's impossible to deny its biggest breakout: then-newcomer Tiffany Haddish, who made off with not only the comedy's best lines and bits of physical humor, but its most eye-popping performance. Haddish's zippy charisma sets the film's tone early, zinging between bouts of physical comedy (no one lunges at a co-star with as much pizzazz as Haddish) and wonderful off-color one-liners that are as shocking as they are masterfully delivered. Later in the film, Haddish serves up what will likely become contemporary cinema's best example of how to use fruit to simulate sex acts (sorry, "American Pie"), a sequence so deliciously raunchy that it's worth the price of admission alone.
Those pure laughs are more than enough to sustain a comedy so crystalline that it was a classic the minute it hit screens, as "Girls Trip" nails laugh after laugh even amidst — and oftentimes because of — dramatic issues that wouldn't be out of place in a Lifetime movie. As the film's central ladies make their way through all the glory that New Orleans' Essence Fest has to offer, including run-ins with a slew of big talents in a seemingly never-ending parade of cameos (Diddy makes off with the best one, predictably bolstered by Haddish's involvement) and at least one wildly ill-conceived adventure fueled by absinthe, "Girls Trip" keeps the momentum whirling ever onward into the next big comedic set piece. Even as it all ends with a heartwarming reveal, that doesn't dilute its more raucous sensibilities; it only makes it more clear why Lee and his ladies should turn "Girls Trip" into a franchise that can spawn more uproarious vacations.
—KE
19. "Superbad" (2007)​
Michael Cera may not actually be the fastest kid alive, but the aughts' most hilarious movie about teenagers being teenagers was a runaway success all the same. And it wasn't just McLovin that made it so: Cera and Jonah Hill's bromance was as genuinely sweet as it was startlingly accurate to the way teens spoke and behaved back then. (As someone who was 19 at the time, I'm more qualified to comment on this than I should probably admit.)
—MN
18. "Team America: World Police" (2004)​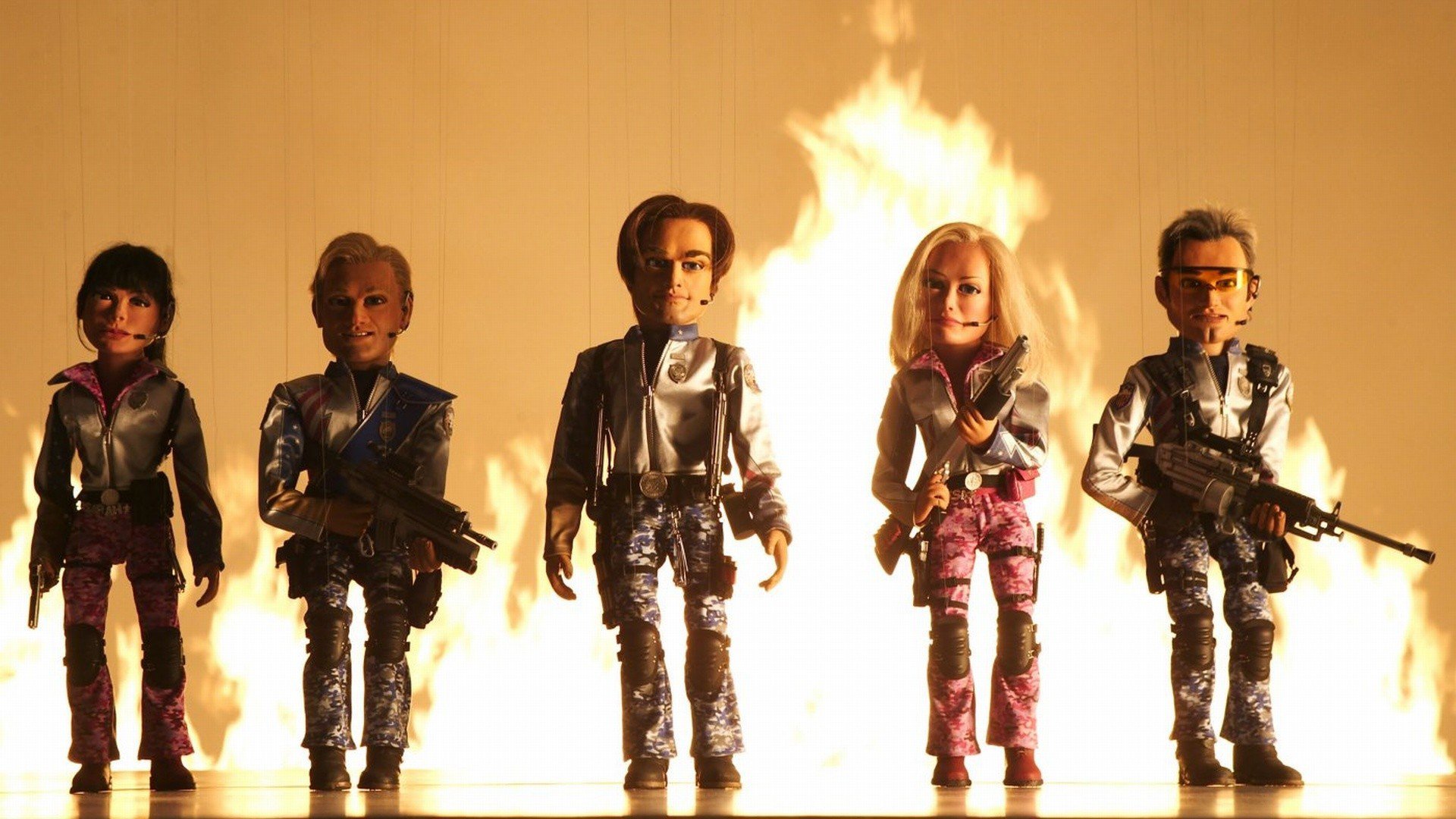 During the buildup for the invasion of Iraq, filmmakers Trey Parker and Matt Stone wrote an R-rated puppet movie that was a sophisticated deconstruction of the cliches of Jerry Bruckheimer action pictures like "Armageddon." The plot is simple: When Team America learns that ruthless North Korean leader Kim Jong Il is disseminating weapons of mass destruction, it recruits a Broadway actor to join the international police squad to help save the world. This politically incorrect comedy is all about getting laughs from blowing up elaborate sets of Big Ben, the Great Pyramids and the Eiffel Tower — as well as 22-inch puppets who resemble outspoken liberal celebrities such as Janeane Garofalo, Tim Robbins and Michael Moore. "America: Fuck yeah!"
—AT
17. Wet Hot American Summer (2001)​
It's tough going picking out the best gag in David Wain's cult comedy classic, mostly because this wacky summer camp send-up doesn't take its foot off the gas for even a minute. From an incredible twist on the timing implications of the montage, the lead up to the world's worst (or best?) talent show, to a running joke involving the fraught background of no less than Christopher Meloni as the camp's haunted cook, every joke lands with resounding comedic precision.
Thank Wain and his merry band of collaborators, including Michael Ian Black, Michael Showalter, Ken Marino, and Joe Lo Truglio, plus perpetual comedic all-stars like Janeane Garofalo, David Hyde Pierce, Molly Shannon, Paul Rudd, and Amy Poheler (and the wholly unexpected and deeply inspired casting of a young Bradley Cooper), for making this crazy campside stew work as well as it does. Nothing is out of place, even the stuff that seems truly insane — a sub-sub-plot about Garofalo and Pierce's characters taking time to bone up on the others' niche careers only gets funnier with time, the jokes about "Godspell" are as uproarious as ever. You don't have to be a former camper to appreciate its dizzy jokes, but it can't hurt. Capture the flag, anyone?
—KE
16. "Walk Hard: The Dewey Cox Story" (2007)​
On its face, a simple parody of the musical biopic genre made famous by the Academy Awards bait of "Ray" and "Walk the Line," Jake Kasdan's "Walk Hard: The Dewey Cox Story" elevates past lesser parody films thanks to the bravura performance of John C. Really as the title character. But the real star of the show here is the amazing soundtrack composed for the film by Dan Bern and Mike Viola (among others) that satirizes rock-and-roll from its salad days to the present day. Songs like "Walk Hard," "Royal Jelly," and "Beautiful Ride" aren't simply ringers for insertion into the catalogues of Johnny Cash, Bob Dylan, and Glen Campbell, respectively, they're also great songs that can be enjoyed free of their referential context. In fact, perhaps the music therein allows "Walk Hard" to sit on the very same shelf as the films it parodies, and well above some: (cough cough) "Bohemian Rhapsody" (cough cough).
—LAG
15. "The Lobster" (2015)​
"The Lobster"Courtesy Everett Collection
What would you risk to finally meet the one? That's the question tested in the black-as-night comedy stylings of "The Lobster": an A24-distributed tragicomedy about a mysterious facility where singletons who fail to marry are transformed into different species. Opposite Rachel Weisz, Collin Farrell plays a man who enrolls in the program and decides on becoming a lobster before having doubts. Yorgos Lanthimos directs, from a script co-written with Efthymis Filippou and nominated for Best Original Screenplay at that year's Academy Awards. It's a painful meditation on the traumas and beliefs that keep us from connecting, with a rebel through-line featuring Léa Seydoux that adds an intriguing philosophical layer to the unique fable — not for the faint of heart.
—AF
14. "Hot Fuzz"​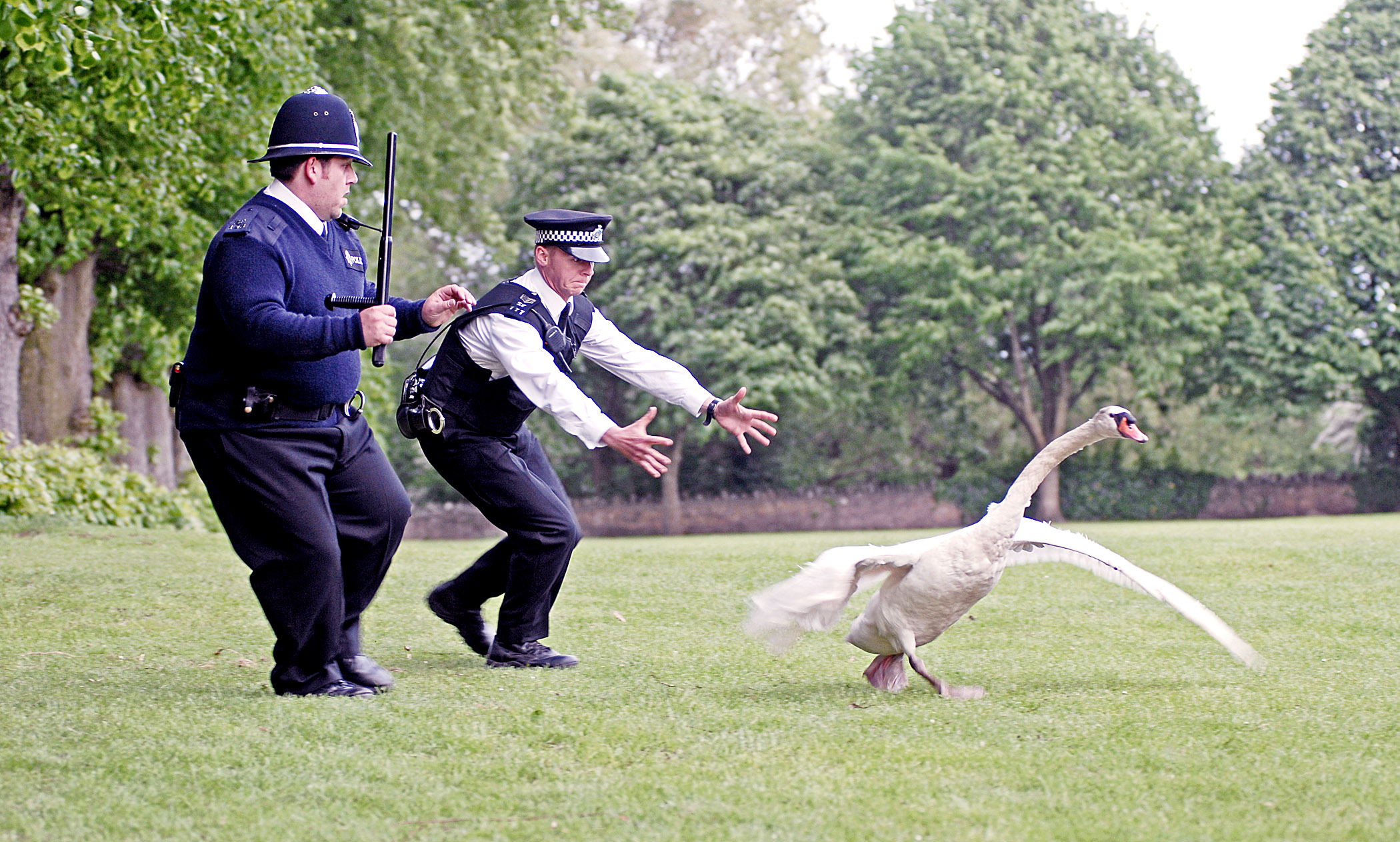 Edgar Wright exploded into the geek consciousness with 2004 zombie flick "Shaun of the Dead," but he showed he was a talent who would endure with his buddy cop comedy. Since the Keystone Cops, the genre had been built around bumbling, inept lawmen, so Wright's choice for "Hot Fuzz" made it ingenious: Simon Pegg's officer is extremely competent. Competent to the point of being threatening to his Metropolitan Police superiors (a meta hierarchy of Martin Freeman, Steve Coogan, and Bill Nighy), the Londoner is banished to a Gloucestershire backwater. Good thing because a spate of killings befalls the town and Pegg has to inspire his new country copper colleagues (Nick Frost, Olivia Colman, Paddy Considine et al) to solve the crime.
For Yanks watching "Hot Fuzz" when it first came out, the cultural commentary on English urban vs. rural life might have been surprising, its village denizens as gun-toting as any stateside NRA supporters. Post-Brexit, "Hot Fuzz" practically plays like prophecy. That all of it is so funny while being an smoking-barrel policier is enchanting. This is a movie with Iannucci-caliber satire that's also big-hearted enough to celebrate "Bad Boys II" and the aesthetic of Michael Bay. Shit just got unreal (how good "Hot Fuzz" is).
—CB
13. "MacGruber" (2010)​
"MacGruber"©Universal/Courtesy Everett Collection
Will Forte's running "Saturday Night Live" spoof of "MacGyver" landed him a parody film and even a Peacock spin-off series — and there's no mystery why. Forte's ongoing collaboration with writer-director Jorma Taccone, along with Kristen Wiig and Ryan Phillippe, proves to be the perfect balance of wide-eyed, heartfelt slapstick humor, with a mystery to boot. "This was probably one of my worst pitches ever," Forte joked during the 2020 SXSW presentation, about first pitching "SNL" showrunner Lorne Michaels on the parody. "I think it went something like, 'MacGruber, who diffuses bombs only using pieces of shit and pubic hair.' And I just got the worst groan… so the fact that we're sitting here is remarkable." —
SB
12. "Mean Girls" (2004)​
"Mean Girls"
Looking back at "Mean Girls" 17 years after its release, it's staggering the amount of talent screenwriter Tina Fey and director Mark Waters discovered. Lindsey Lohan was already teen royalty, but the film put Rachel McAdams, Amana Seyfried, and Lizzy Caplan on the map. And it's not just that these new faces had ace comedy skills (Seyfried's ditzy, airhead line deliveries made her an instant favorite, and who can forget Karen Smith's weather reports?), they worked hard to cut through the stereotypes of the stock genre characters they were playing. Caplan's Janis Ian and Daniel Franzese's Damian are the basket case outsider and the gay best friend, respectively, but there performances take the traditional comedic leanings of the teen comedy and fill it with genuine vulnerabilities about coming-of-age in the battlefields of high school.
Tina Fey's "Mean Girls" script is effortlessly funny, but what makes the film truly timeless has more to do with the actors' ability to find the human grace notes amid the absurd high school hijinks (Kälteen Bars, anyone?) and instant-classic one-liners ("That's so fetch"). It's a high school comedy with broad genre humor and specific insight into teenage anxieties, and for that it stands the test of time.
—ZS
11. "Four Lions" (2010)​
Chris Morris' directorial debut "Four Lions" is a jihad satire chock-full of religious and social commentary, incredible performances, and comedy so dark it should arrive accompanied with a flashlight (nothing new for fans of Morris' work on "The Day Today" and "Brass Eye"). Cowritten by Morris, along with Sam Bain ("Peep Show") and Jesse Armstrong ("Succession"), "Four Lions" centers itself around a group of fanatical, wannabe terrorists who dub themselves "Islamic State of Tinsley" in Sheffield, England. Filled with rollicking (and, at times, fairly broad) comedy beats, the film's secret ingredient is the performances at its center from Riz Ahmed, Kayvan Novak, and Nigel Lindsay, which serve to always root the humor with heart. And it's the believability of these relationships which makes this one of those rare films that can simultaneously make you laugh and cry.
—LAG
10. "Elf" (2003)​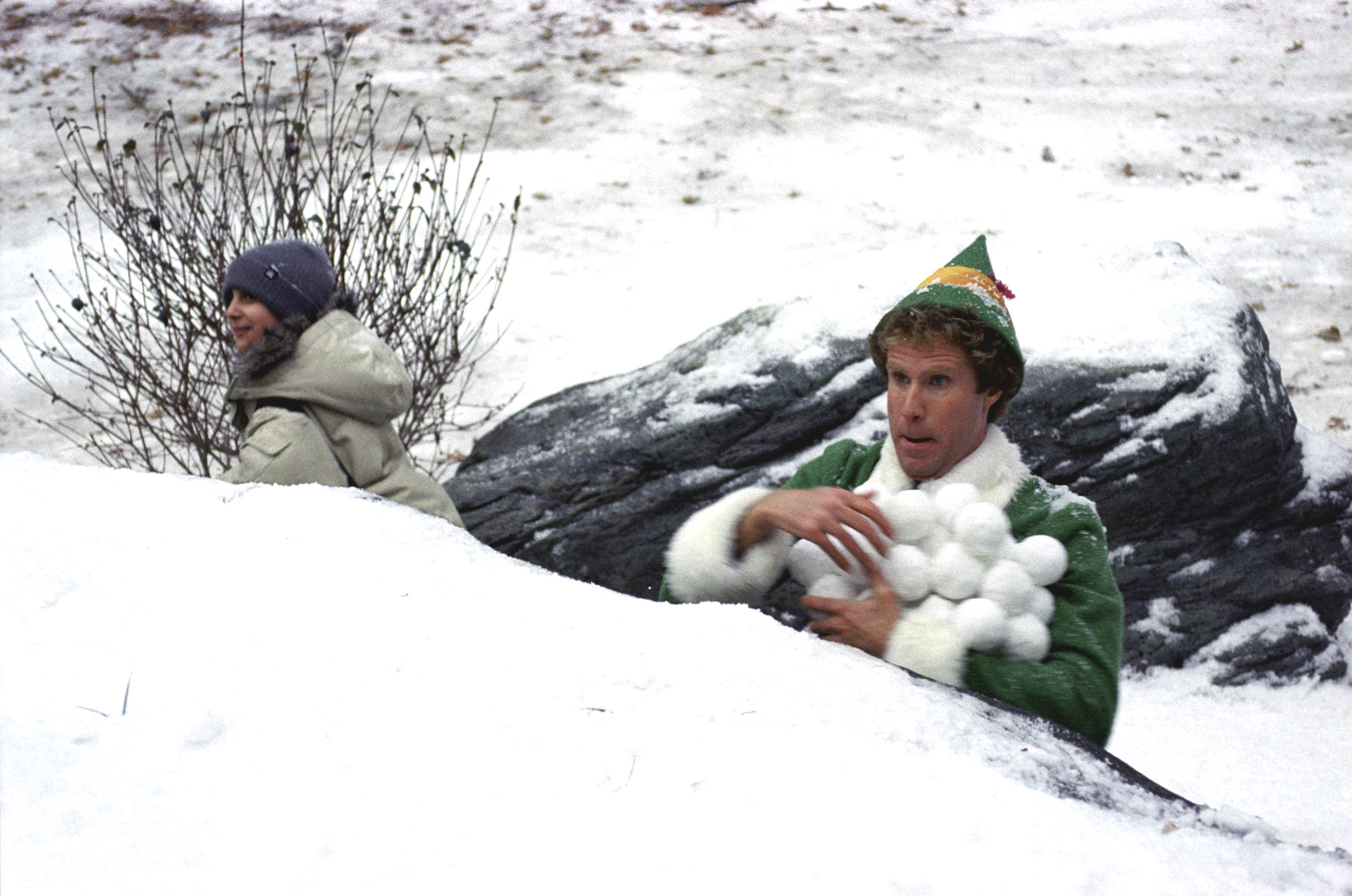 The early Aughts were as much a celebration of raunch in comedy as the '80s, so what a delight that one of the very best laughers of this new century should not just be family-friendly, but so very sweet. Or as Will Ferrell's Buddy, a human who crawled into Santa's bag as a baby and was raised as an elf at the North Pole, might put it: it's as sweet as "an entire roll of Toll House cookie dough!" Buddy leaves the North Pole, which looks like a Rankin-Bass stop-motion special come to life, to seek out his New Yorker father (James Caan), who's very much on Santa's naughty list.
The result is a fish out of water comedy that sparkles like tinsel. It's quotable like the best comedies — "You sit on a throne of lies," Buddy tells a department store Santa he knows is an impostor — but its story is structured as an epic journey with such emotion (not to mention worldbuilding) that you can see how its director Jon Favreau would be teed up to direct the blockbusters he has in its wake.
—CB
9. "The Death of Stalin" (2017)​
Armando Iannucci's first adapted work takes the vulgar bureaucratic satire of "Veep" and "In the Loop" into the Soviet Union, with all the delightful and nasty twists you can imagine. Adapting a scenario by Fabien Nury and Thierry Robin's graphic novel, the movie unfolds against the tumultuous backdrop of 1953 as Stalin's sudden demise creates a ridiculous power struggle among the awful, vindictive politicians left to sort out the government he left behind (and also the persecution). Steve Buscemi leads an extraordinary cast of (non-accented) actors who relish the opportunity to toss around Iannucci's combative dialogue and vulgar outbursts in a delightful self-destructive spiral.
Yet Iannucci never sugarcoats the nature of the villains he takes on as his protagonists; if anything, the bleak finale provides a cogent reminder that even the nuttiest leaders are more than just punchlines when real lives are at stake. Still, while the movie contains remarkable period detail, "The Death of Stalin" has more in common with the Marx brothers than anything about the period in which it's set: It's "Duck Soup" with dictators. —
EK
8. "Along Came Polly" (2004)​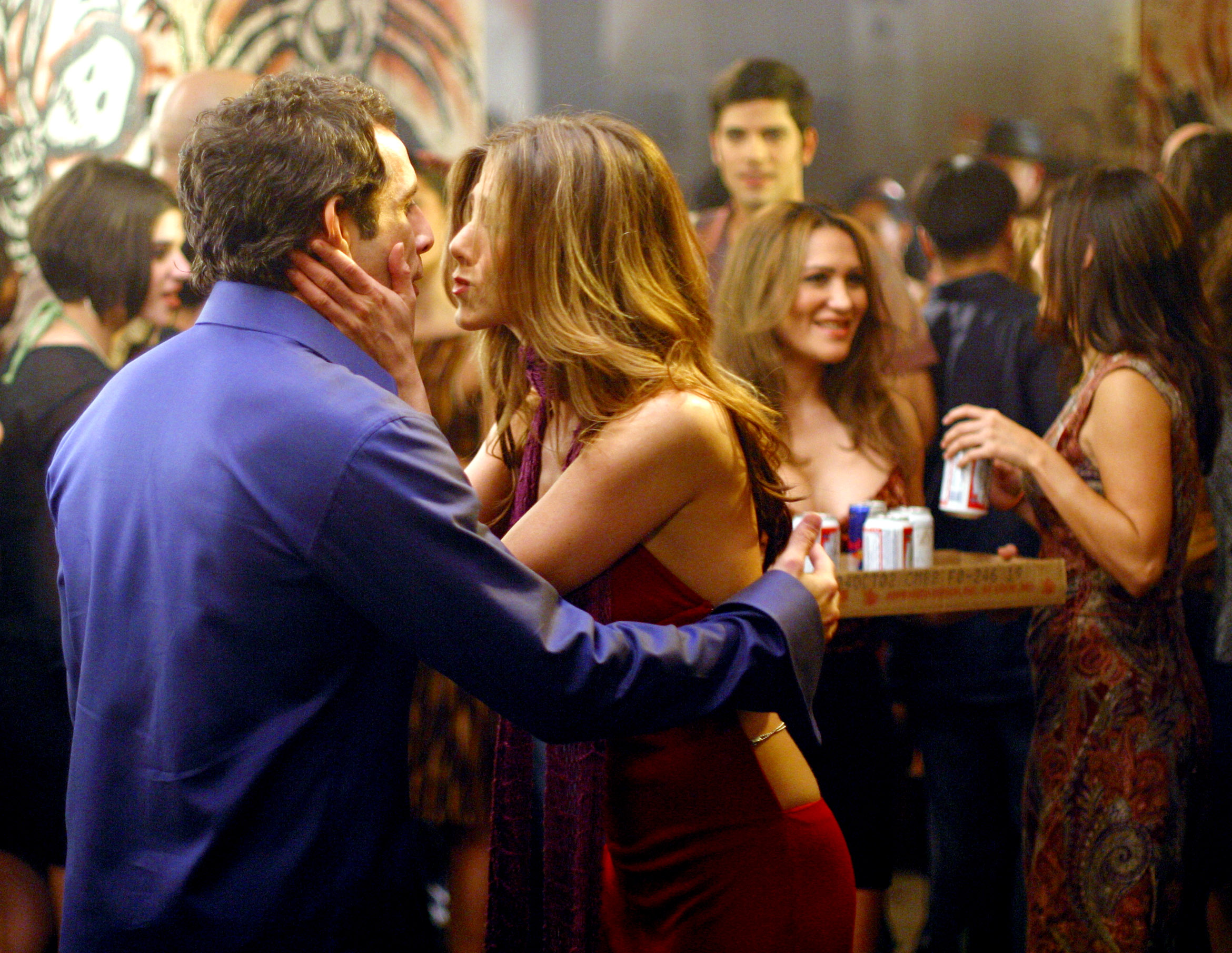 "Along Came Polly"©Universal/Courtesy Everett Collection
Jennifer Aniston and Ben Stiller lead this criminally underrated 2004 romantic comedy from writer/director John Hamburg. When a nervous insurance adjuster (who just found out his soon-to-be-ex cheated
during
their honeymoon) meets a free-spirited cater waiter, the unlikely duo embark on a rocky, but easy to root for dating journey as uproariously funny as it is sincere and sweet. There's a bubbling chemistry between one Polly Prince and Reuben Feffer, and "Along Came Polly" supports that oddly intoxicating awkwardness with a world just as rich, entertaining, and unusual. Claude the scuba instructor! Reuben's bizarre parents! Rodolfo the (blind) ferret! Not to mention, the late Philip Seymour Hoffman's unforgettable performance as Reuben's best friend Sandy Lyle: one of the actor's funniest roles ever.
"Along Came Polly" wasn't especially popular upon release, and the movie remains divisive among typical rom-com lovers for its gross-out humor. Still, to reduce this complex and original comedy to its most lowbrow moments (true, the basketball scene is
horrifying
) is to miss out on its oceans of brilliant writing and mid-aughts charm. Conversely, to appreciate it for what it is — an out-of-the-box romance that gave us Ben Stiller salsa dancing and Jennifer Aniston playing an even more hapless Rachel Greene-type, now with a newfound sense of cool — is to be truly happy. Happy as a hippo.
—AF
7. "Anchorman: The Legend of Ron Burgundy" (2004)​
"Anchorman: The Legend of Ron Burgundy" is one of the defining comedies of the 2000s that gets a whole lot smarter with age. Will Ferrell's cartoonish ridiculousness is always irresistible for teens, but Adam McKay's script and the cast's all-star improvisation skills go a long way in making "Anchorman" have a lot more on its mind than meets the eye. The film's satire takes an axe to corporate misogyny while creating characters that remain lovable because the goofball energy never once falters. And how infectious that goofball energy is. Ferrell and co-stars Paul Rudd, Steve Carell, and David Koechner have comedic chemistry for the ages, their characters' personalities pinballing off each other to deliver one belly laugh one-liner after the next.
There are stretches of "Anchorman" (a wild pool party, for instance) where the jokes land a mile a minute and don't stop for second, and there are set pieces so inane (the panda pregnancy) that it's hard not to marvel at McKay and his crew for committing so straightforward to the lunacy of it all. That's what makes "Anchorman" a great comedy: An ensemble-wide commitment to the tone.
—ZS
6. "Force Majeure" (2013)​
"Force Majeure"©Magnolia Pictures / Everett Collection
In a decade that flayed white male insecurity in public, Ruben Östlund's wickedly hilarious study of masculinity in crisis took a natural place as one of the definitive comedies of our time. Right from this film's famous inciting incident – in which a dad named Tomas (Johannes Bah Kuhnke) instinctively abandons his wife Ebba (Lisa Loven Kongsli) and their two children during a false-alarm avalanche at a ski resort — the upper-middle-class family's comfortable existence is upended forever. Nested inside perverse Kubrickian long takes, Östlund's shrewd choreography and cringe-worthy situations heralded the arrival of a major cinematic storyteller who isn't afraid to dig his characters into such deep holes that they have no choice but to try and tunnel out on their own. Each scene of this film shovels further and further into unsettling truth that Tomas' reaction was not simply an isolated primal act, but something far more primal and perverse. The result is an unholy buffet of squirm-inducing humor, but one that's built atop a dark reservoir of real empathy. Östlund takes seriously the escalating trap the family finds themselves in, and it's the way that Ebba is forced to rebalance the gender equation that makes "Force Majeure" one of the most profound and unflinching examinations of masculinity this decade. —
CO
5. "Bridesmaids" (2011)​
What a treat:
Girls
can be naughty, too. Early reviews of Paul Feig's box office smash focused on the down and dirty nature of the film, using terms like "rude and crude" and "exuberantly raunchy" and "not afraid to mix women with potty humor" to express the full scope of the film's apparent depravity. But while "Bridesmaids" unleashed some eye-popping scatological humor (from women! of all people! my goodness!) on the mostly unsuspecting masses, it also didn't shy away from something much messier and far funnier: real human emotion.
Though the biggest laughs of the – yes, very amusing – film surely come from scenes involving bathroom mishaps and a particularly awful incident with a chocolate fountain, Feig's film also featured achingly honest segments about love and, perhaps most satisfyingly, female friendship. Kristen Wiig's Annie is subjected to endless tiny tragedies and minor indignities throughout the film (the least of which involve toilets or fountains), many of them meted out by Rose Byrne's deliriously involved Helen, hell-bent on taking off with Annie's best friend Lilian (Maya Rudolph), and still more of them coming at the hands of the mostly well-meaning Lilian, who is unaware how much she is hurting her already wounded friend.
That might not sound
funny
, but it's something better: it's true, and so much of comedy is rooted in mining authenticity and honesty and still finding something to laugh about in the process. The "Bridesmaids" crew make that all look easy.
—KE
4. "Shaun of the Dead" (2004)​
This acerbic action comedy introduced a winning combo: sparring buddies Simon Pegg and Nick Frost and master of style Edgar Wright, who dreamed up the script with Pegg. He plays a sad sack who turns out to be more brave and adept at slaying the walking dead than he ever would have thought. And he gets the girl. More Working Title collaborations followed, but the first time out was the charm: mash up a witty British romance and a zombie gorefest, and hilarity ensues.
—AT
3. "Best in Show" (2000)​
It doesn't go up to 11, but Christopher Guest's account of a barking-mad dog show is still the finest mockumentary ever made about anything besides a Stonehenge-obsessed rock band. The similar "Mascots" was funny enough, but mostly served to remind viewers what a one-of-a-kind accomplishment "Best in Show" is — the line between laughing
with
and
at
these characters may be thin as Guest endears his ensemble to us even as he mocks them, but at least we never stop rooting for the doggos. 12/10 would watch.
—MN
2. "Borat" (2006)​
If "Bruno" and "The Dictator" taught us anything, it's that "Borat" was truly lightning in a bottle. Sacha Baron Cohen's feature-length social experiment pissed off nearly as many people as it delighted, which surely pleased the fearless provocateur (even if Pamela Anderson seemed pretty bewildered by the whole experience). Plus, when's the last time a comedy was credited with bringing back a comeback as hilariously lame as "…not!", let alone increasing tourism to Kazakhstan?
—MN
1. "Toni Erdmann" (2016)​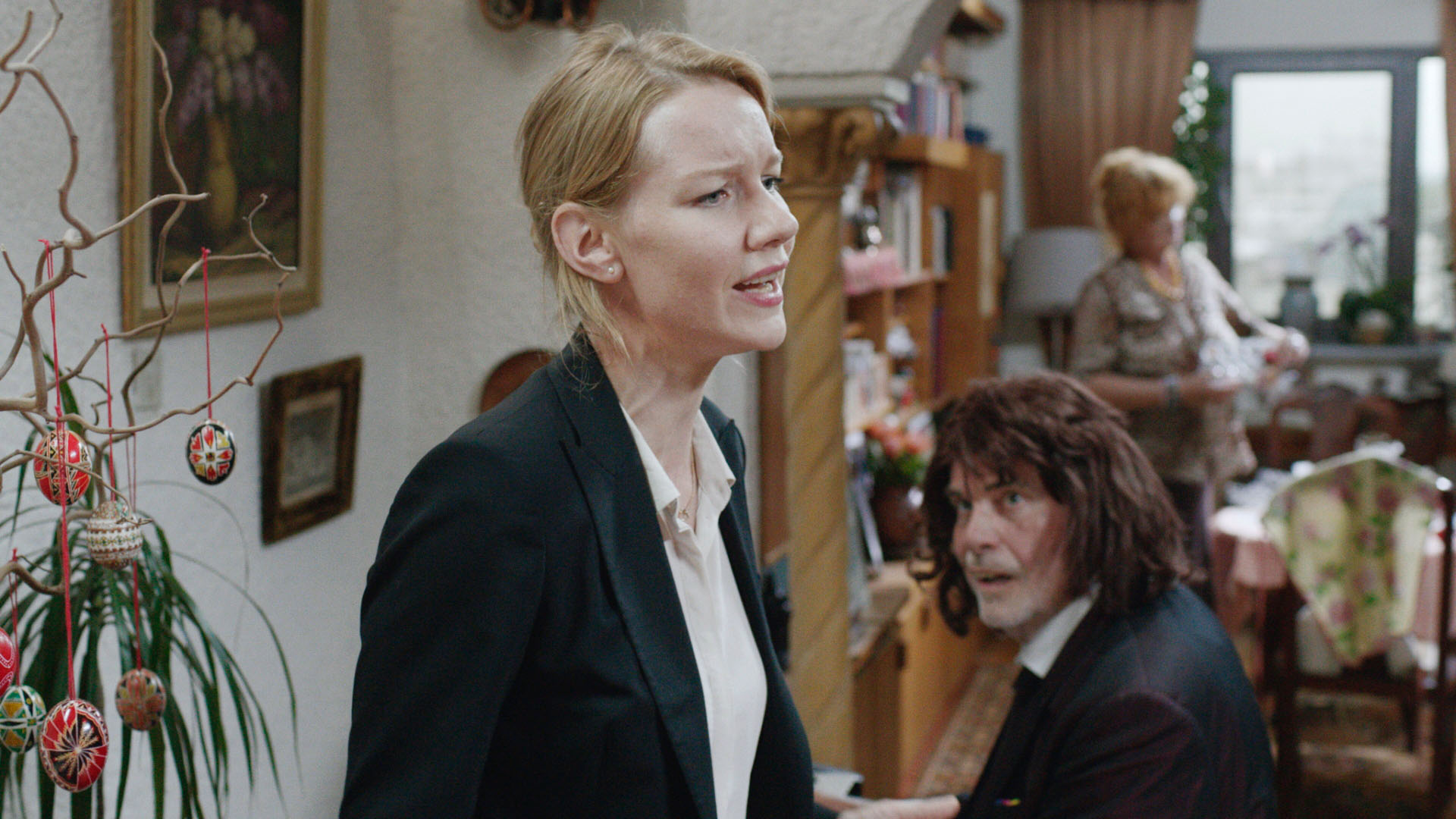 "Toni Erdmann"©Sony Pictures/Everett Collection / Everett Collection
The moment that Toni Erdmann first reveals himself is one of the great guffaw-inducing entrances of all time. Peter Simonischek plays the title character, really just the comical alter ego of a 70-year-old who's hoping to reconnect with his grown daughter, Ines (Sandra Hüller). She's living an empty life of workaholism and what better way to inject a little fun into her life than dressing up as someone else and pulling pranks on her? It's literally a plan based on "forced fun" but that's not to say it's not effective. Ines is one of a number of German executives working to outsource key operations of their company to Romania, and much of Marin Ade's film takes place in the Eastern European country.
For a movie so light on its feet, it has more than a little to say about globalization and its discontents. Ines typifies a white collar mindset where everything, to use the business jargon, has become so "frictionless" that even her massage — which she walks out of for being too soft — is also without meaning. Ade delivered a 21st century comedy of capitalism, a worthy heir to "The Apartment" and "Playtime," one that shows how humor is lifeblood, the key ingredient to facing our lives and getting through our day. "Toni Erdmann" isn't just full of some all-time raucous laughter. It's a film about why we need laughter. That makes it not just the best 21st century comedy, but the most 21st century comedy.
—CB