"One more time: animation is a medium, not a genre. Animation is film,"
Guillermo del Toro said last year
. IndieWire couldn't agree more, and yet animation — an art form that requires the most precise control of the cinematic medium — is continually disrespected.
Infamously, 2022's
Best Animated Oscars presentation
featured several jokes about the nominees that, in the words of Phil Lord and Chris Miller, framed "the five Academy Award nominees for Best Animated Feature as a corporate product for kids that parents must begrudgingly endure." The directing duo called upon the Academy to do better by animation. And this year's ceremony largely delivered, with less jokes that belittled animation as kiddy stuff and a sterling speech from del Toro himself for his acclaimed stop-motion feature adaptation of "
Pinocchio
."
Pixar and Studio Ghibli tend to spring to mind first when discussing great animation, but there's a world beyond those two giants. Animated films have grown ever more artful and affecting as more and more folks realize that, the Oscars comments notwithstanding, it's never just been a medium for children, with studios and indies alike creating stop-motion marvels, hand-drawn standouts, and CGI spectacles.
The genre has grown so much since we entered the current century, in fact, that it can be easy to forget the Academy Awards didn't even recognize animation until 2001. As few as three movies were nominated per year until 2010, but since then animation's increased prominence has been reflected in the race's competitiveness.
Next year seems like it'll be a banner time for the category, with some big contenders in the wings. Tthere's the smash hit
"Super Mario Bros. Movie,"
anime fantasy "Suzume," Pixar and Disney entries
"Elemental"
and "Wish," Netflix comic book adaptation "Nimona," CGI action film "Teenage Mutant Ninja Turtles: Mutant Mayhem," the long awaited sequel film to "Chicken Run," and smaller titles like "Blind Willow, Sleeping Woman" or Cannes premiere "Robot Dreams." That's not even getting into the possibility of an American release for master of the artform Hayao Miyazaki's next film, "How Do You Live?" That project currently only has a release date in Japan, for July 14, but rest assured we're chomping at the bit to see it as soon as we can.
In honor of the impending release of one of those contenders, "Spider-Man: Across the Spider-Verse," we've updated our list of the best animated films of the century, with a variety of new entries we've overlooked and the gems that have come out since our last update.
Kate Erbland, David Ehrlich, Christian Blauvelt, Steve Greene, Eric Kohn, Jude Dry, Chris O'Falt, Anne Thompson, Zack Sharf, Noel Murray, Jenna Marotta, Michael Nordine, Ryan Lattanzio, Alison Foreman, and Christian Zilko also contributed to this list.

[Editor's note: This list was updated with new additions on May 25, 2023. It was last updated on March 4, 2022.]
55. "Puss in Boots: The Last Wish" (2022)​
The first "Puss in Boots" movie was an underrated gem that proved way better than you'd expect from a "Shrek" spinoff starring Antonio Banderas' womanizing feline. But the second is a marked improvement in itself, taking viewers on an exhilarating adventure as Puss journeys to restore the first eight of his nine lives with the mystical Last Wish, while having to contend with Goldilocks and her Three Bears Crime Family and a mysterious wolf out to murder him. The adventure is full of comedy and some surprising tearjerker moments, but the real star is the stylized, fluid animation, which makes every action scene a feast for the eyes.
—WC
54. "Kung Fu Panda" (2008)​
Two words: Jack Black. The "Super Mario Bros. Movie" star was born to be a voice actor, and his presence can single handedly elevate an animated film. He's particularly great in "Kung Fu Panda," where he plays Po, a nerdy panda who unexpectedly gets chosen as the Dragon Warrior of prophecy, and undergoes training to defeat the conquering Tai Lung (Ian McShane). The film is packed with action, comedy, and heartwarming moments, and it would be pretty good with another actor in the lead, but Black's committed performance elevates it to one of Dreamworks' best.
—WC
53. "My Life as a Courgette" (2016)​
If you're asking yourself what the heck a courgette is, that's French for "Zucchini." If you're asking how someone could have a life as a zucchini, "Courgette" is the nickname that the main protagonist of the film, a young boy sent to an orphanage following the death of his mother. But don't let the silly title or the colorful claymation character designs fool you: this French-Swiss production is a surprisingly grounded and deep exploration of grief and learning to open yourself up to love again ("Portrait of a Lady on Fire" director Céline Sciamma co-wrote the film with director Claude Barras). It's a charming watch with an uplifting ending, but don't be surprised if "Courgette" makes you cry before the credits roll.
—WC
52. "The Breadwinner" (2017)​
"Secret of Kells" studio Cartoon Saloon is behind "The Breadwinner," an adaptation of Deborah Ellis' 2001 novel, and "Secret of Kells" co-director Nora Twomey goes solo to helm this production. Set in a Taliban controlled Kabul, the film follows its protagonist Parvana, an 11-year-old girl, as she disguises herself as a boy in the patriarchal society in order to provide for her family after her dad is imprisoned on false charges. The emotional story ends on a note of hope, but it also doesn't shy away from portraying the harshness of the world Parvana lives in, and the contrast between the gorgeous animation and the ugliness it depicts only amplifies the film's resonance.
—WC
51. "Ernest & Celestine" (2012)​
Animated films are filled with odd couple pairings, and few are more memorable or lovable than the titular pair of French feature "Ernest & Celestine." Celestine is a young orphaned mouse, and Ernest is a homeless grizzly bear. Together, the pair — who live in a world where mice and bears are fierce enemies — steal teeth from bears, and get into extremely fun crime capers in the process. Beyond the film's virtues onscreen, it's also notable historically for being the first film to use entirely Adobe Flash and tablets to create hand-drawn animation. Its English dub is also memorable for featuring the final film performance of Golden Age legend Lauren Bacall, who voices the caretaker of Celestine's orphanage.
—WC
50. "How to Train Your Dragon" (2010)​
Based on Cressida Cowell's popular children's book, "How to Train Your Dragon" was a delightful surprise when it arrived in theaters in the spring of 2010, at a time when adventure movies aimed at kids were stuck in a bit of a rut. This funny, thrilling picture overcame a slow start at the box office to become a word-of-mouth hit; and it remains not just one of the best animated features of its era but also a timeless fantasy classic. Give credit to Cowell's basic premise: about a misfit teenage Viking named Hiccup (voiced perfectly by the nerdy character actor Jay Baruchel) who befriends a rare dragon he calls "Toothless" and thus shakes up his tradition-bound community. Between the wonderfully exaggerated character designs, the foggy medieval island where the story is set, and the genuinely pulse-pounding action sequences, "How to Train Your Dragon" has a distinctive look and perspective, all in service of illustrating the idea that there may be other ways to deal with danger beyond defaulting to brute force. —
NM
49. "The Secret of Kells" (2009)​
The Cartoon Saloon team of Tomm Moore, Nora Twomey, and Paul Young have been a breath of fresh air in the animation business ever since they set up shop in 1999. The Irish studio's debut feature "The Secret of Kells" showed moviegoers around the world what this crew could do. The story's imagery recalls the look of the illuminated medieval texts handled by its young hero: a 12-year-old boy who falls under the sway of a charismatic monk and learns there's more to courage and adventure than what he's read about in books. "The Secret of Kells" bucked nearly every trend in animated films at the time: It's hand-drawn instead of computer-rendered; it's based on an ancient manuscript rather than a toy or a fairy tale; and it embraces ambiguity rather than settling into a simple "good vs. evil" duality. Even now, it feels like a minor miracle that this movie exists.
—NM
48. "I Lost My Body" (2019)​
The visionary French director Jean-Pierre Jeunet's frequent screenwriting collaborator Guillaume Laurent wrote the surreal and profound novel "Happy Hand," adapted by animation director Jérémy Clapin into "I Lost My Body," a feature-length cartoon made for adults with adventurous tastes (including the International Critics Week jury at Cannes, which made history by making this the first animated film to win their top prize). As imaginatively fantastical as one might expect from the co-writer of "Amélie," the movie tells the story of a severed hand, crawling across Paris looking for its original owner: a North African immigrant named Naoufel, whose quest for love and personal purpose in Europe has suffered several soul-crushing setbacks. Naoufel's tale is told mostly in flashback, while in the present his hand heroically avoids various threats. Part action picture and part character sketch, "I Lost My Body" is primarily a poignant look at loneliness.
—NM
47. "Belle" (2021)​
This Japanese riff on "Beauty and the Beast" from unapologetically maximalist director Mamoru Hosoda takes place within a fictional metaverse known as "U," and the film's stunning anime renderings of the "Matrix"-like world are reason enough to see it. But the manic film has enough substance to justify its style, updating the classic fairy tale to tell the story of two people brought together by the anonymity of the Internet. With so many movies focusing on the divisive nature of social media (for good reason!), this one reminds us of the beauty that can be found when two people connect when they would have never met otherwise.
—CZ
46. "Toy Story 3" (2010)​
Even before
that
scene, "Toy Story 3" is one of the most moving animated films ever made. Once Woody, Buzz, and the rest of the gang not only face what appears to be certain doom but accept their collective fate, it becomes impossibly wrenching — and that's coming from someone who never cries during the first 15 minutes of "Up." Pixar's semi-recent sequel overload may not inspire much confidence, but anyone who doubts their capacity for occasional greatness (like this writer) need only remember that the studio's best movie was the third installment in a series that didn't appear to need one in the first place. The next few "Cars" movies may leave us cold, but at least we'll always have a friend in "Toy Story."
—MN
45. "Soul" (2020)​
Pixar has carved out a niche for itself as a purveyor of colorful, kid-friendly stories with themes that can bring adults to tears. But for "Soul," the studio seemingly dropped the pretense of making children's movies altogether, choosing to tell the story of an adult having a midlife crisis who befriends a disembodied soul with a serious case of nihilism. The movie isn't afraid to get dark in its portrayal of two characters struggling to find a reason to live, but it makes up for it with lots of thoughtfulness and a hefty dose of Pixar's signature heart. The film is a masterclass in metaphysical world building, resulting in some of the most creative mythology the studio has ever developed. In the end, "Soul" makes a thoroughly convincing case for existence itself, reminding kids and adults alike of the joys of being alive.
—CZ
44. "Coco" (2017)​
Pixar's Oscar-winning "Coco" was a long overdue moment for representation at the animated studio as it was the first project to feature Mexican characters in leading roles, but its power comes from not just being inclusive but from taking Mexican culture and heritage and making it so universal. The story follows an aspiring young musician named Miguel who gains access to the Land of the Dead in an attempt to find his great-grandfather musician and get rid of his family's ancestral ban on music. "Toy Story 3" director Lee Unkrich and co-director Adrian Molina create such a vibrant, eye-popping Land of the Dead that to watch "Coco" is to get lost in its transfixing colors and imaginative world building. This hyper-detailed approach to the animation style demonstrates both a reverence for Mexican culture and an enthusiasm for making Mexican heritage connect to every viewer regardless of their background.
—ZS
43. "Lilo & Stitch" (2002)​
"Lilo and Stitch" is the next Disney animated film to receive the live-action remake treatment, and as unnecessary as those projects are, it feels downright disrespectful in this case, because directors Chris Sanders and Dean DeBlois turned in a nearly perfect film the first time around. The story of Lilo, a lonely and proudly weird Hawaiian girl, and Stitch, the alien experiment that lands on the island and becomes her pet. The film cycles between a lot of different modes, and does so expertly: it's a terrific hangout movie, as Lilo and Stitch wander around Kauaʻi causing havoc, and a great sci-fi movie, as an alien federation crashes down on Earth determined to lock Stitch up.
But the film shines most brightly when it focuses on Lilo and her sister Nani, and their struggles to support each other following the death of their family, which are presented with a depth and realism that very few films can match. Ask anyone who grew up with this film what their favorite line from a Disney movie is, and it's likely they'll answer with Lilo's speech to Nani early on: "Ohana means family. Family means nobody gets left behind or forgotten."
—WC
42. "Turning Red" (2022)​
Pixar's best film in years, "Turning Red" also made history by being the first movie from the company to be directed by a solo female director. Domee Shi, who first gained attention from the general public from her acclaimed short film "Bao," brings a clearly personal touch to this story of a hyperactive 13 year-old Toronto girl, and her testy relationship with Chinese family — which only gets worse when she develops the ability to become a gigantic red panda whenever she experiences intense emotions. And although some naysayers dinged it at the time for being "too personal" and appealing to a limited audience, the specificity Shi provides makes the film all the more relatable, as a deeply emotional story about growing up and seeing your parents as failable human beings for the first time. As an added bonus, no other film captures the appeal of boy bands like "Turning Red:" have you
listened
to that
4*Town single
?
—WC
41. "Finding Nemo" (2003)​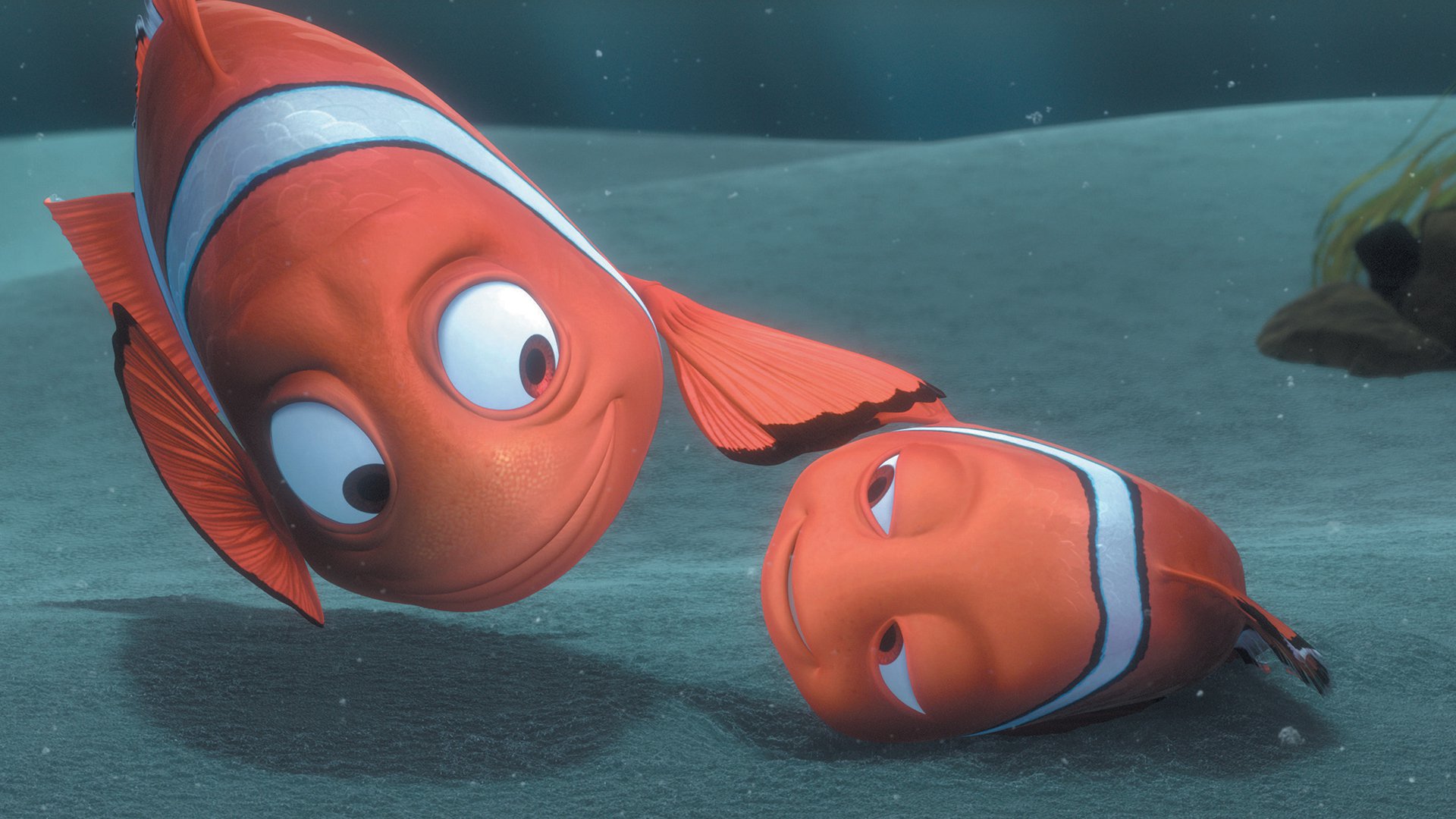 Following her second sitcom's swift cancellation, Ellen DeGeneres
—
a trailblazer for for women in the '80s and the LGBTQ community in the '90s
—
found herself in a professional lull in the early aughts. Then Pixar asked her to play a fish with short-term memory loss, Dory, who helps a nervous father (Albert Brooks) located his son (Alexander Gould), newly dropped in a dentist office aquarium (Willem Dafoe, Allison Janney, and Geoffrey Rush co-star as fellow sea life). "Finding Nemo" became the second-highest-grossing film of 2003, the same year DeGeneres debuted her hit talk show. Pixar claimed its first Best Animated Feature Academy Award, and the film remains the best-selling DVD ever. DeGeneres hosted the Oscars, received the Presidential Medal of Freedom, racked up more than 75 million Twitter followers for her show, and was of course front-and-center for the sequel ("Finding Dory"). As for the lull?
Fin
.
—JM
40. "ParaNorman" (2012)​
The stop-motion animation geniuses at Laika got their start with 2009's "Coraline," a critically acclaimed adaptation of Neil Gaiman's novel from "The Nightmare Before Christmas" filmmaker Henry Selick. It was an outstanding debut film from the studio (see the "Coraline" entry on this list), but it was with follow-up project ParaNorman that Laika proved it was not only one of the most vital animation studios in operation but that it could also rival Pixar in terms of narrative and emotional originality.
Sam Fell and Chris Butler's stop-motion fantasy horror film centers around a young boy who can communicate with ghosts as he tries to save his Massachusetts town from being destroyed by a 300 year old witch. For all the wacky supernatural hijinks that unfold over the film's runtime, "ParaNorman" is most concerned with a reconciliation between the past and present. That an animated family movie even attempts to make sense of America's lingering guilt for the murder of those charged with witchcraft makes "ParaNorman" a rare gift. "ParaNorman" rightfully earned an Oscar nomination for Best Animated Feature and set Laika on its way to becoming a stop-motion powerhouse.
—ZS
39. "Guillermo del Toro's Pinocchio" (2022)​
Few Oscar winning directors show as much appreciation for the medium of animation like Guillermo Del Toro, who created no less than three animated series for Netflix. And his move to feature animation (which he co-directed with Mark Gustafson), is another winner. "Guillermo del Toro's Pinocchio" is a fairly straightforward update of the classic story, not too dissimilar to the Disney one everyone is familiar with. But the story of the lying puppet feels completely new thanks to a few changes, including memorable new stop motion designs for the characters, a setting update to Fascist Italy during World War II, and a new ending that feels designed to provoke tears from audience members.
—WC
38. "Song of the Sea" (2014)​
The best fantasy films are able to ground the magical adventures in conflicts both real and personal. "Song of the Sea," Tomm Moore's followup to his acclaimed "Secret of Kells," gets that balance perfectly. The film's main plot is an imaginative and fun fantasy adventure, about a boy Ben (David Rawle) who discovers his sister Saoirse is a selkie, and the quest they go on to free faerie spirits from the evil Celtic goddess Macha. But the real stakes of the film lie in the relationship between Ben and Saoirse, which has been in total disarray following the death of their mother. Their reconciliation is what gives the animated film its emotional power, and what makes the gorgeously animated climax linger in your mind past the closing credits.
—WC
37. "Sita Sings the Blues" (2008)​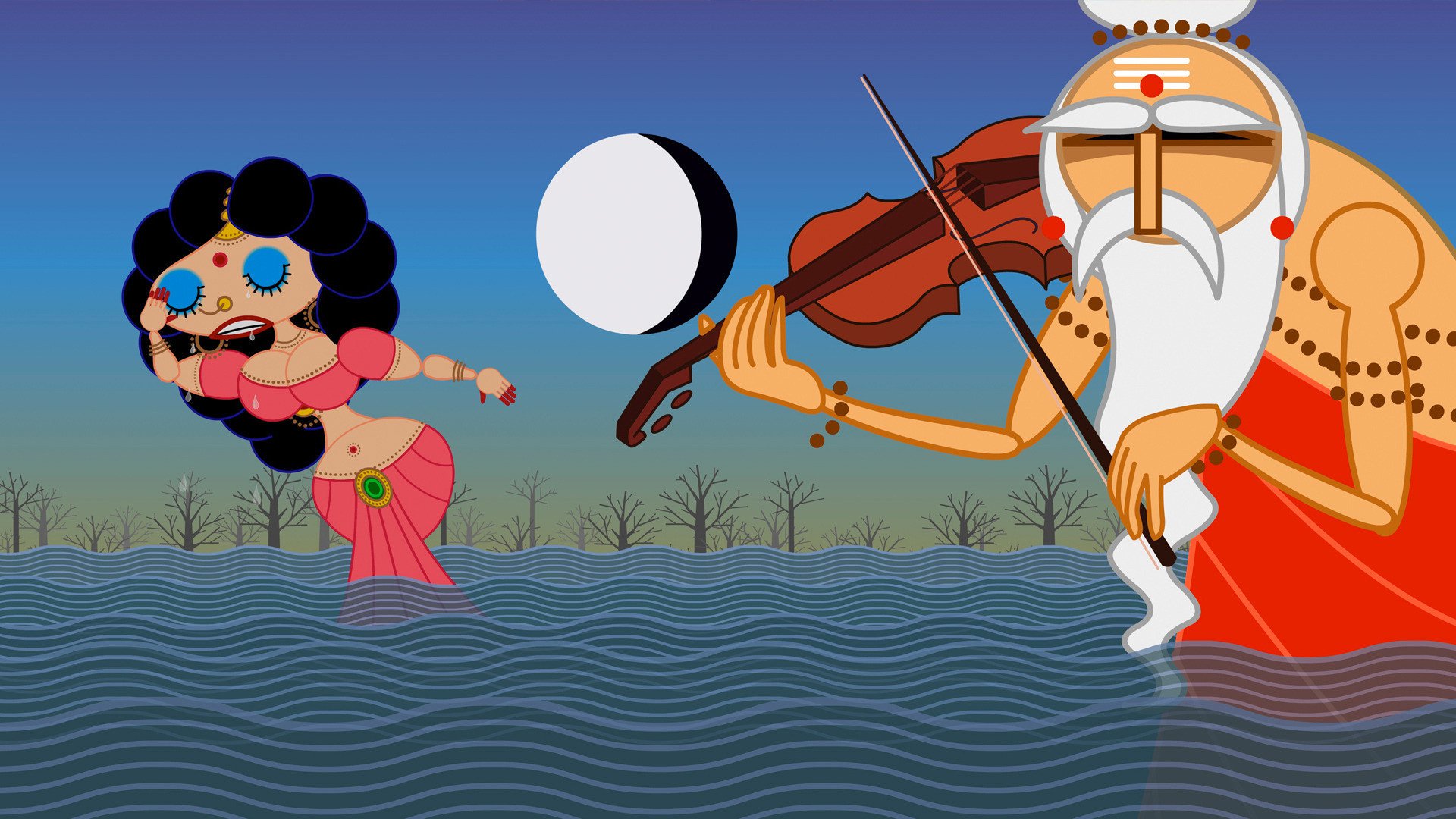 Nina Paley's "Sita Sings the Blues" is a visual feast and an extremely personal attempt to make sense of and contextualize one of the most important works of Indian literature. The film is simultaneously an adaptation of and a commentary on the Ramayana, the epic Indian poem that tells the story of the prince Rama as he rescues his wife Sita from the demon king Ravana. Paley splits the movie into three narratives, each individualized through different animated techniques.
The more straightforward adaptation of the story is rendered in the style of Rajput paintings and includes a Greek chorus that interprets the poem's meanings. Another storyline tells a similar narrative to the Ramayana but sets it in modern day, proving the text's timelessness. The final story thread introduces a musical number by a more active Sita, who modifies the original text by making herself more self-reliant. By putting the power in Sita's hands and making her more than a damsel in distress, Paley ultimately makes "Sita Sings the Blues" a radical redefinition of a sacred work. It's as impressive as it is daring.
—ZS
36. "Inside Out" (2015)​
You've heard the tired joke already: after Pixar asked what if toys had feelings, they moved on to asking what if feelings had feelings? But that line undervalues what an emotional rollercoaster "Inside Out" is, and how perfectly Pixar used the film to capture something about the joys and bitterness of growing up. Amy Poehler and Phyllis Smith, in two of the greatest vocal performances in any Pixar film, are Joy and Sadness, two of the main emotions guiding the life of tweenager Riley. When they get knocked out of the control center guiding Riley, they're forced to traverse their vessal's mind to return, or risk Riley getting into serious danger.
It's a fun setup for a buddy comedy movie, but it also manages to tug at a deeper message about how happiness and sadness need to coexist for a healthy life. And the main perfectly complemented by the real world story of Riley's struggles with her family's move, which feels deeply authentic and real.
—WC
35. "Frozen" (2013)​
Disney has long excelled at taking classic fairy tales — think "The Little Mermaid," "Cinderella," and "The Princess and the Frog" — and freshening them up to suit their Princess-driven agenda, but even the studio's biggest hits have never been assured winners. Walt Disney himself cooked up an idea to build a film around the life of author and poet Hans Christian Andersen way back in the 1930s, envisioning a live-action and animated hybrid that interspersed stories from his real life with scenes from Andersen's most popular fairy tales, including "The Snow Queen." That project never got off the ground, and though Andersen's stories went on to inspire other Disney hits and characters, from "The Little Mermaid" to "The Ugly Duckling," the story of the Snow Queen remained a problem for Disney's top creators, who could never quite crack the classic story.
That inability to untangle the icy figure for modern audiences (and younger-skewing viewers who would, understandably, be terrified of a leading lady who isn't exactly an easy protagonist) kept the tale from being adapted for decades, despite numerous attempts over the years. Even Buck, who always approached the story with his own twists, swung out for years before Disney brass hit upon the idea that would finally make "Frozen" viable: what if its leading ladies were sisters? Aided by Lee's scripting and directing finesse, indelible songs from Kristen Anderson-Lopez and Robert Lopez, strong animation work that utilized stereoscopic 3D to bring a winter wonderland to life, and a vibrant voice cast (from Kristen Bell to Josh Gad, Idina Menzel to Jonathan Groff), the film became one of Disney's biggest hits
and
a two-time Oscar winner to boot.
Despite the predictably dark shades of Andersen's original story, building in a family dynamic that eschewed classic "good versus evil" divides and adding in lots of laughs helped the film fit the Disney mold and appeal to a wide audience. And that's a good thing, because baked inside
yet
another
Disney Princess story is an essential story about finding (and loving) yourself and the people who matter most. (Plus, plenty of banging jams about just that very topic.) It was worth the wait.
—KE
34. "Cloudy with a Chance of Meatballs" (2009)​
Before "The Lego Movie" and "Into the Spider-verse" made Phil Lord and Christopher Miller two of the biggest people working in animation, they made their feature directorial debut via a Sony adaptation of a plotless children's book. It doesn't sound like the material for a classic, but "Cloudy With a Chance of Meatballs" is way better than you would think. Bill Hader voices main character Flint, a hapless inventor who unwittingly causes his small island town to begin raining meatballs and other food — to at first delightful, but increasingly apocalyptic results. The visuals and rubbery animation are consistently charming, the romance between Flint and reporter Sam (Anna Faris) is extremely cute, and most importantly, the film has the same wry and clever humor that Lord and Miller would make a career out of.
—WC
33. "Moana" (2016)​
Disney's musical "Moana" conjures a gorgeous vision of Polynesia and its people in 3D animation with direction by Ron Clements and John Musker, but the songs stick, too. Even the blackest of hearts can't resist the soundtrack from Lin-Manuel Miranda, Mark Mancina, and Opetaia Foa'i, with vocals hailing from New Zealand and Fiji, and instruments flung out of the South Pacific. Meanwhile, the central story of the title heroine, a feisty youngster sent on a perilous journey to rescue her people, is empowering for both the kids and the adults watching. "Moana" is packed with memorable creatures, from Dwayne Johnson's protean Maui to Jemaine Clement's over-the-top coconut crab hailing from the Realm of Monsters. The animation finds astonishing tactility in the lush locales, making for one of Disney's most beautiful 3D-animated outings ever.
—RL
32. "Anomalisa" (2015)​
"Each person you speak to has had a day. Some of the days have been good, some bad, but they've all had one." Even with all the other pain and beauty in Charlie Kaufman's foray into animation, this simple reminder stands out as one of his most profound musings. We may lose sight of ourselves and the object of our affection when we become infatuated with someone new — especially during a business trip in Cincinnati — but there's a painful honesty to the way Kaufman portrays those swooning early moments. David Thewlis and Jennifer Jason Leigh are both stellar in their voice-acting roles, but the decision to have literally every other character be voiced by Tom Noonan may be the film's true stroke of genius — it makes it impossible not to see Lisa the way Michael does. The film itself is an anomaly, of course, one made all the more special by its rarity. Learn from Michael's mistake and cherish it even after it's over and you've returned to the mundanity of daily life.
—MN
31. "The Triplets of Belleville" (2003)​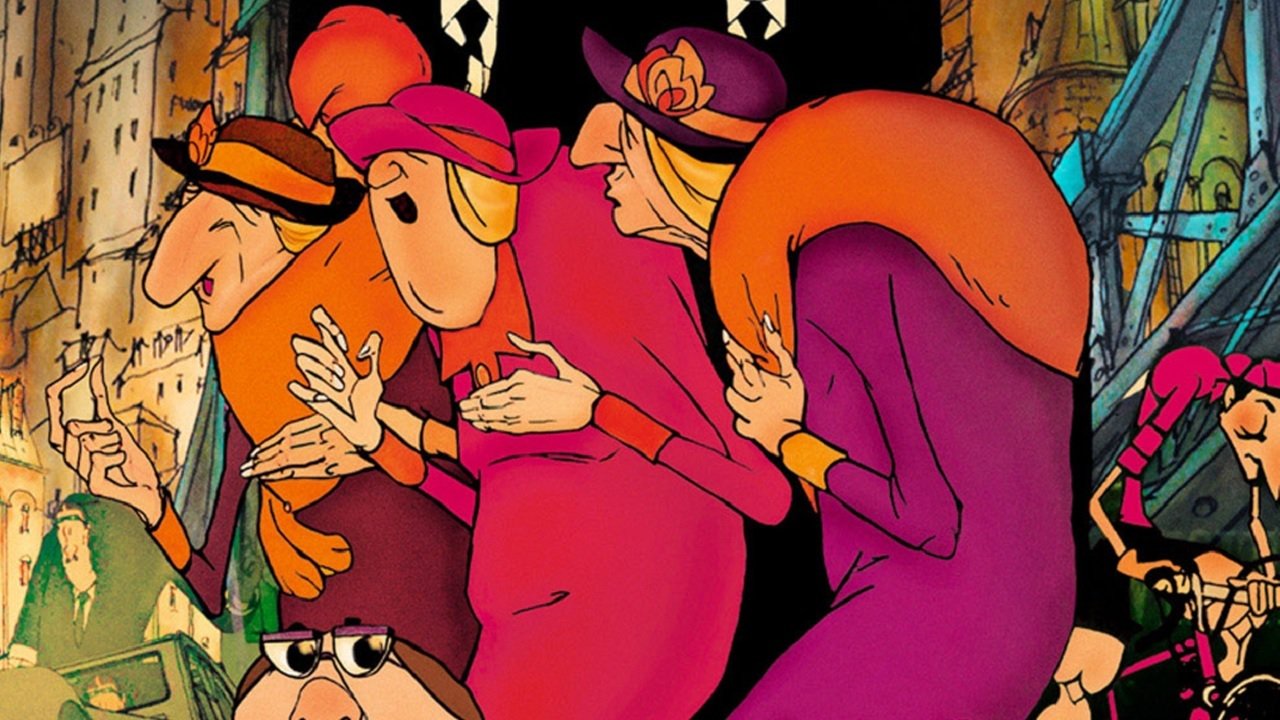 It is the rare silent film that achieves such international acclaim and popularity as Sylvain Chomet's "The Triplets of Belleville." Drawn in the style of French comics, the figures either pour languidly into frame or bounce jubilantly, depending on their moods. The original score was both bopping and haunting, earning "The Belleville Rendez-vous" an Oscar nomination for Best Original Song (the film itself was also nominated for Best Animated Feature). The driving story of a devoted mother who will stop at nothing to help her son is told with such heart, soul, and humor, that the movie waltzed right into its rightful place in the animated film canon.
—JD
30. "Isle of Dogs" (2018)​
Set 20 years in the future in a fictional Japanese city known as Megasaki, Wes Anderson's darling stop-motion feature is a fantastic take on a world that doesn't actually exist, one strongly rooted in cinema over reality (you know, like a Wes Anderson film). That Anderson would seek to apply his world-building aesthetic to something as meticulous and controlled as stop-motion animation is one of the last great non-shockers of modern cinema. That it would be this
cute,
well, that's a bit more surprising.
Smacking of all kinds of Anderson obsessions, from Akira Kurosawa to Ray Harryhausen's Christmas television specials, "Isle of Dogs" follows a relatively simple story: a boy loves a dog, a canine flu breaks out, said dog is sent to "Trash Island" with the rest of the country's pups, boy goes looking for beloved dog. Yet Anderson and his game cast of characters — voiced by a murderer's row of stars, including Edward Norton, Bill Murray, Jeff Goldblum, Bob Balaban, Greta Gerwig, Frances McDormand, Courtney B. Vance, Fisher Stevens, Harvey Keitel, Liev Schreiber, Scarlett Johansson, Tilda Swinton, F. Murray Abraham, Frank Wood, Kunichi Nomura, and Yoko Ono — liven up the wild adventure story with plenty of zip and wit.
While the focal point of the film is always spunky Atari Kobayashi and his faithful best friend Spots, Anderson's nutty plotline allows for the introduction of whole packs of vibrant characters, canine and human alike. There are the other doggie denizens of ol' Trash Island, the humans desperate to free them, and evil government types who have rejected all common sense (and human emotion) in the face of a maybe-not-totally-above-board crisis. Laced into the hairy tale are plenty of mysteries (conspiracies! exploding teeth! a secret puppy lair!), and Anderson never sacrifices storytelling for the cute factor, instead crafting a solid story with plenty of adorable moments to go around. Thrilling, sweet, and satisfying, it's one of the best things Anderson has ever done, and a worthy addition to the always-awe-inspiring lineage of stop-motion wonders.
—KE
29. "Millennium Actress" (2001)​
The late great Satoshi Kon made a lot of incredible movies, and "Millennium Actress" is probably less well remembered than the eerily beautiful "Perfect Blue" or the head trippy "Paprika." But of all of his films, his portrait of an actress' career as a century-spanning epic might be the most emotionally resonant work of his career. Starting simply, with a pair of journalists interviewing reclusive former movie star Chiyoko Fujiwara about her life, the film blurs the line between Fujiwara's life and the films she made, which span in settings from 1185 Japan to a futuristic space age. Kon loved to explore the relationship between reality and fiction in his work, and "Millennium Actress" touches upon these themes head-on, in ways both heartwarming and tear-jerking.
—WC
28. "The Lego Movie" (2014)​
Everything is awesome, indeed, in Phil Lord and Christopher Miller's blockbuster hit. The directing duo who surprised everyone with the hilarious "21 Jump Street" reboot did it once again with a branded toy commercial that was never supposed to be as good as it is. Universally praised for its biting humor and colorful visual style, the film deconstructed the bloated blockbuster formula and rebuilt it one hilarious brick at a time. Chris Pratt is perfect as the lovable Lego oaf who must destroy the aptly named Evil Lord Business (Will Ferrell), and sassy punk Wildstyle (Elizabeth Banks) is the sadly still rare capable and funny girl character. With inventive CGI mining the removable Lego appendages for laughs, "The Lego Movie" is one for the ages.
—JD
27. "Your Name" (2016)​
Makoto Shinkai has been making feature films since 2004, but he first really gained attention in the west with "Your Name," which became one of the highest grossing Japanese films of all time. It's easy to see why the movie — which is all about putting yourself in another's shoes — struck such a chord internationally: it's a perfect romance anyone can enjoy. Ryunosuke Kamiki and Mone Kamishiraishi play the two main characters, teenage strangers who suddenly begin swapping bodies and, as they live each other's lives, slowly start to fall for each other, despite being separated by time and space. A lot of Shinkai's hallmarks are in full effect here — the hyper-realistic and gorgeous backgrounds, star-crossed lovers, big emotional soundtracks, scenes where a guy and girl run through the city looking for each other — but they're refined to perfection in "Your Name," one of the best romances in the history of the medium.
—WC
26. "Marcel the Shell with Shoes On" (2022)​
"Marcel the Shell With Shoes On" is a movie that feels as small as its one-inch talking shell hero and as gigantic as the world around him. Based on the series of shorts that director Dean Fleischer Camp and voice actor Jenny Slate released in 2010, "Marcel the Shell" feels very much like a Pixar film for millennial hipsters, with its storyline about Marcel's friendship with a director Dean (Camp) and his quest to find his family again. And the film, and it's gorgeous fusion stop-motion and live-action footage, manages to capture the best of Pixar: lovable protagonists, a sense of wonder and visual splendor, and excellent voice acting (from Slate and Isabella Rossellini as Marcel's grandmother). There's some layers of meta storytelling in the film (which also acts somewhat as a commentary on Camp and Slate's real-life divorce) that enriches it, but it also works perfectly well as a straightforward story of family and reconnection.
—WC
25. "Ratatouille" (2007)​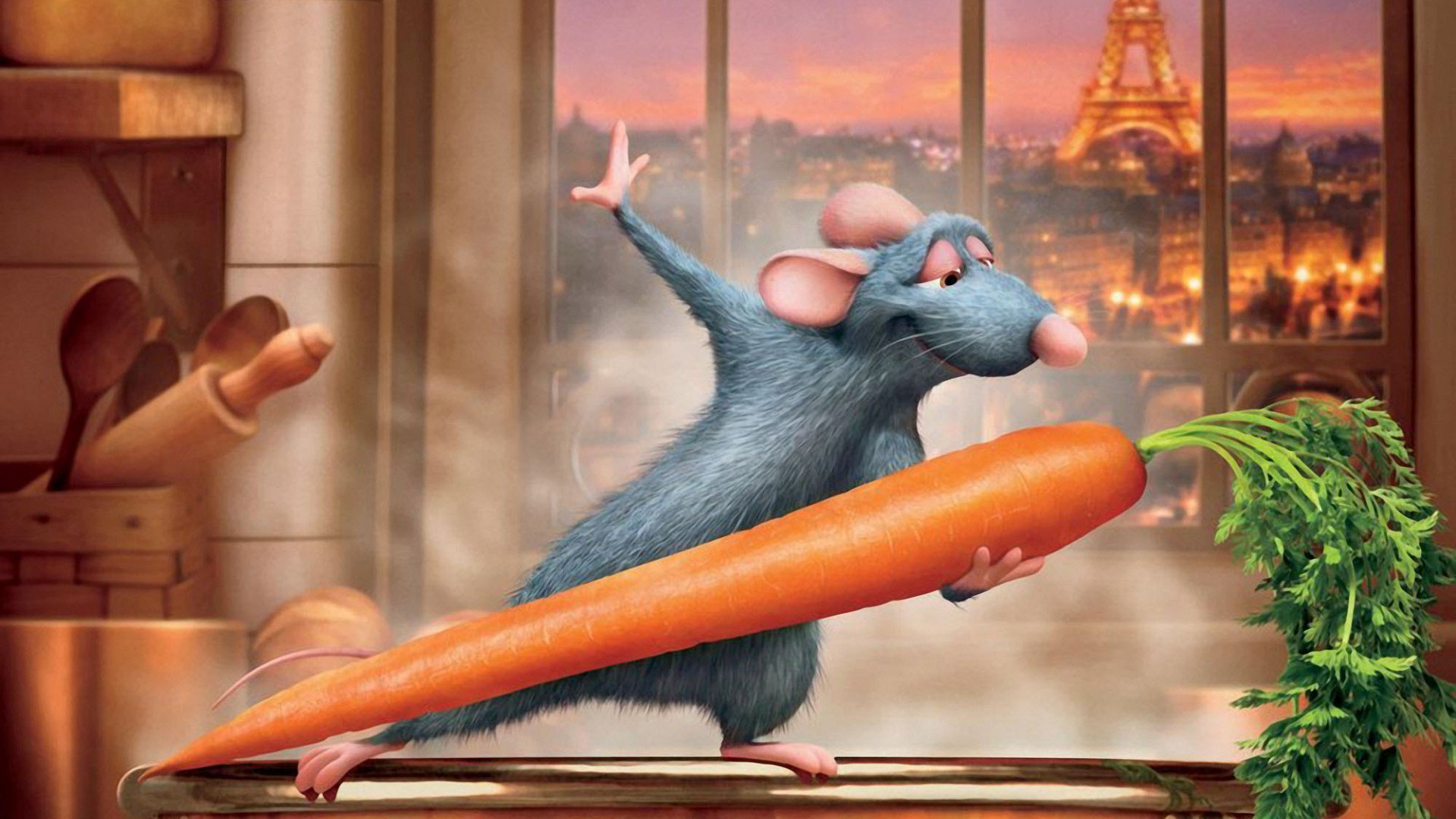 With "Ratatouille," Brad Bird salvaged a problem project and set a new standard for Pixar. Ostensibly a buddy comedy pairing a French rat (Patton Oswalt) with culinary talent and a wannabe chef (artist Lou Romano), the film was transformed into a loving tribute to cooking, art, and innocence by Bird. When cranky, cynical food critic Anton Ego (Peter O'Toole) takes one bite of the rodent's eponymous dish, he's transported back to childhood in sublime fashion. The Oscar winner, fortunately, has aged very well. It's as deliciously absurd as a French farce, and animation wise, offers expressive rodents, exquisite Parisian eye candy, and mouth-watering cuisine. Restaurants and rats might not go together in real life, but, thanks to Bird and Pixar, they thrived "on the mother's milk of caricature."
—BD
24. "Shaun the Sheep Movie" (2015)​
Who would have thought that a "Wallace & Gromit" spinoff would end up being just as good — and, according to some well-meaning heretics, better — than the original series? Aardman Animation outdid itself with this quietly daring corker, which has a simple premise (Shaun and his fellow sheep cause much mischief during a day away from the farm) and wildly entertaining set-pieces. There's essentially no dialogue — or at least none that can be discerned, as the sheep bleat in much the same manner as their real-world counterparts and the humans speak not unlike the grownups on "Peanuts," which only draws more attention to the madcap, almost Chaplinesque goings-on. At this point it almost sounds like faint praise to describe an animated film as being just as entertaining for adults as it is for children, but "Shaun the Sheep Movie" makes good on that promise as few others do.
—MN
23. "Howl's Moving Castle" (2004)​
Winning the Oscar for "Spirited Away" was a bittersweet pill for the pacifist Hayao Miyazaki, who was filled with anger over the U.S. invasion of Iraq. As a response, he channeled his energy into this beautiful, sorrowful, and complex anti-war film that proves life is worth living and that old age is hardly a curse. Set in a magical kingdom during a time of war, it centers on a bored hat-shop girl named Sophie who gets swept up in the excitement of Howl the wizard, only to be turned into 90-year-old woman by the spiteful Witch of Waste.
What begins as a journey to reverse the curse draws Sophie into becoming part of the resistance. The meaningless war, kept in the background, doesn't lead to a story of good and evil, but a tragedy in which no one is to blame and all suffer. The animation itself is some of Miyazaki's most complex, with stunning set pieces that feature a depth that's part of the most technically demanding work of the master's career.
—CO
22. "Coraline" (2009)​
Animator Henry Selick perfected his stop-motion technique on such films as Tim Burton's "Nightmare Before Christmas" and "James and the Giant Peach," filming puppets in multiple miniature environments, one frame at a time, with flexible still-camera-size digital medical cameras. His masterwork, magical gothic fairy tale "Coraline," goes way beyond anything done before with stop-motion. Miserably lonely in her family's ramshackle new house in the country and neglected by her workaholic parents, 11-year-old Coraline seeks refuge in a parallel universe where another set of fantasy parents play and cook and cultivate a fabulous garden. That set-piece was impeccably hand-crafted by artists over months of painstaking production with hand-made manipulated puppets and thousands of paper flowers.
The puppets are built on a delicate metal skeleton armature; they have plastic silicon skin and hand-made costumes and replaceable heads stored in trays with a range of expressions: scowls, smiles, pouty lips. Because Coraline was in almost every shot, the production went through 20 Coraline puppets. On a good day during three and a half years of filming on 50 or so black-curtained one-fourth-scale miniature sets at the gigantic Laika warehouse in Portland, Oregon, an animator would shoot ten seconds of footage. Selick's team of artists, riggers, electricians, lighters, costumers, makeup artists, voice actors and animators crafted all the elements of the scene, from the 7-inch Coraline puppet and the smaller black cat to miniature trees, leaves and blades of grass and glowing black lights. Selick makes this world feel alive.
—AT
21. "Up" (2009)​
It has just two letters in its title, but "Up" is a big film about resurrecting childhood dreams, forging unlikely friendships, idolizing unworthy heroes, and never-ending grief. Released in 2009, the two-time Oscar-winner starring Ed Asner and Christopher Plummer features cinema's most-indelible heaven-bound house since "The Wizard of Oz." When crotchety Carl (Asner) is condemned to a retirement home, the former balloon salesman comes up with a grand plan to float away from his gentrifying neighborhood. He succeeds, bringing along an unintended passenger and foil, a chipper boy scout named Russell (Jordan Nagai).
The movie's adorably-smooshed-looking characters and Crayola color palette make the opening sequence even more crushing, as pre-adventure Carl remembers his childhood sweetheart-turned-late-wife, Ellie. Watching them learn that they've suffered a miscarriage is sadder than the death of not just Mufasa and Bambi's mother, but every animated, Disney-backed plot point to date.
—JM
20. "Paprika" (2006)​
Satoshi Kon isn't widely known, so many cinephiles may not realize that the animator's 2010 death (from cancer, at 47) represented a profound loss. Christopher Nolan and Darren Aronofsky have been inspired by his cinematic inventiveness; the roots of "Inception" can be found in Kon's final film, "Paprika," about a device that permits therapists to help patients by entering their dreams. But where Nolan needed to take pause in order to let his audience catch up with dialogue-driven exposition, Kon's film effortlessly slips through levels of consciousness by creating his own totally understandable sense of time, space, dreams, and reality. If you're unfamiliar with exactly how next-level Kon was as filmmaker, Tony Zhou's video essay about his cutting patterns is extremely well done.
—CO
19. "The Mitchells vs. The Machines"​
Michael Rianda and Jeff Rowe's story of a family road trip interrupted by a robot apocalypse is one of the best non-Disney animated films in recent memory. The film combines delightfully cartoony animation and sharp humor with a surprisingly nuanced message about the way technology can unite and divide us at the same time. Phil Lord and Chris Miller have created their own brand of animation that allows them to jump around between intellectual properties while maintaining their distinct sense of humor, and their fingerprints as executive producers are all over this modern classic. 2021's endless "Encanto" discourse kept "The Mitchells vs. The Machines" from getting the attention it deserves, but its timely subject matter means it will always be worth revisiting.
—CZ
18. "Waltz With Bashir" (2008)​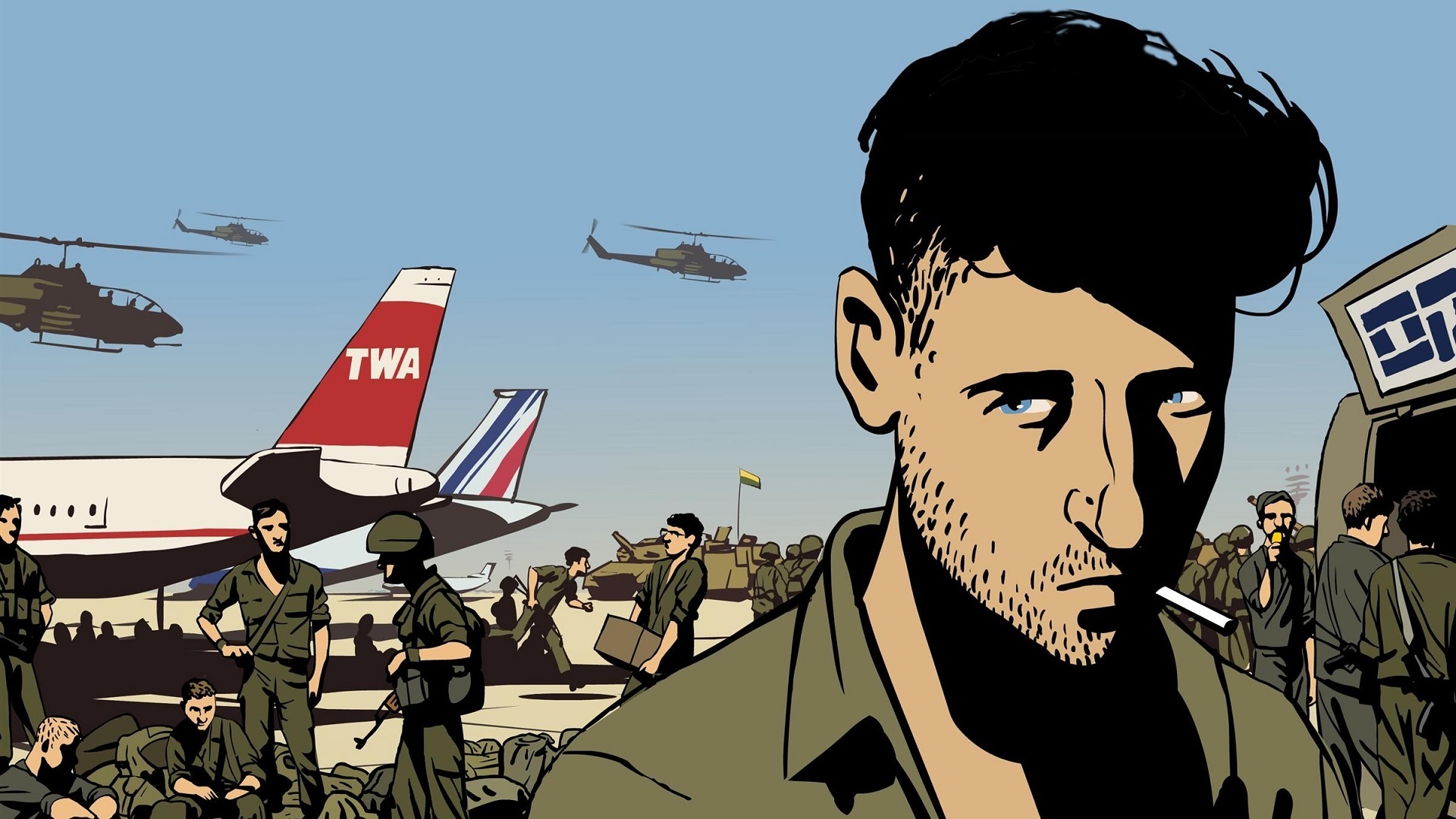 Ari Folman's tortured masterpiece is a difficult thing to classify, and not just because an animated documentary sounds like such a contradiction of terms. No, "Waltz with Bashir" is such a strange bird because it exists on the highly contested border between reality and imagination — it doesn't belong to fact or fiction, but rather the hazy middle ground of memory. First and foremost a performative act of remembering, the film follows Folman as he thinks back on his time as a 19-year-old soldier on the Israeli side of the 1982 Lebanon War and tries to shine some light into the voids that have since formed in the darkest recesses of his mind. Visiting his old war buddies, shooting their conversations on HD video, and then layering those encounters in a dream-like skin of Flash animation, Folman transforms a guilt-stained memoir into a singular portrait of history and all the ways in which it haunts us. Any number of films have been called "unforgettable," but "Waltz with Bashir" examines what that distinction really means, and in doing so becomes one of the few films to genuinely earn it.
—DE
17. "Kubo and the Two Strings" (2016)​
A Kurosawa-inspired epic about the supreme power of storytelling, Studio Laika's most ambitious stop-motion masterpiece blends peerlessly expressive puppetry with artful digital effects in order to craft a rare adventure that can resonate with audiences of all ages. "Kubo and the Two Strings" tells the story of a plucky but somber 11-year-old shamisen player (well-voiced by Art Parkinson, nevertheless typifying an unfortunately white-centric cast) who only knows his warrior father through the stories that his mother has passed down. When the boy is spirited away by the evil Moon King and sent on a quest to retrieve some magical armor alongside a talking monkey (Charlize Theron) and a forgetful beetle (Matthew McConaughey), our young hero becomes more closely acquainted with his dad's memory than he ever imagined possible. Few films have spoken so eloquently to the role that parents can play in our lives; how they shape us before we got here and stay with us after they're gone. Even fewer have used floating demon aunts voiced by Rooney Mara to do so.
—DE
16. "WALL•E" (2008)​
Define
dancing
. Andrew Stanton's 2008 Pixar masterpiece works on multiple levels, seamlessly, all at the same time, while also paying heed to flat-out artistry and an emotional story that's always earned. Alone for 700 years, waste-collecting robot WALL-E has thanklessly toiled to clean up a mangled splotch of Earth that, quite frankly, still looks worse for the wear. But while WALL-E has been alone for decades, his curiosity and humanity have only grown, and he happily engages with culture (musicals, obviously) and the few other creatures around him with a gentleness that's so sweet it actually hurts. The only thing that WALL-E needs is someone to share it all with, but when EVE unexpectedly appears, it still sets into motion one of modern cinema's most surprising — and rewarding — love stories.
But that's not all it has to offer, as Stanton's film lays out a cultural critique that's still as relevant as ever, introducing WALL-E and EVE to a marooned human population who have let slip their own personhood in pursuit of cozy hover chairs and a "buy and large" sensibility that keeps them consuming but never connecting. That two robots can feel something in a universe devoid of emotion is a basic enough premise, but that "WALL-E" actually uses that inspire genuine feelings is the real trick. Illuminated by some of Pixar's most stirring animation yet — 10 years later, and this thing still looks fresh out of the box — and a score from Thomas Newman that adds majesty and magic to every frame, the film hasn't lost a step in a decade, it just keeps dancing.
—KE
15. "The Congress" (2013)​
Robin Wright stars as many versions of herself in Ari Folman's half-animated fantasy "The Congress," which employs all sorts of visual derring-do to imagine a world where moviegoers and content seekers are no longer mere eyeballs — they're drug addicts. Here, Robin Wright is convinced by her agent (Harvey Keitel) to hand over her likeness to Danny Huston's "Miramount" producer. Her mind, body, and soul will be digitally scanned and preserved to be recast and reused ad infinitum in box-office schlock. The caveat is that the real, flesh-and-blood Robin can never act again.
Flashing forward a couple of decades, the film's second half becomes a gloomy rabbit hole of grand animation of the likes of Mark Ryden or Hieronymous Bosch on acid, as Robin heads to a remote convention where all participants consume a drink that turns them and their world into whatever they want to be. "The Congress" opens up the possibilities of filmmaking, and it's as pro-cinema as it is anti-Hollywood.
—RL
14. "World of Tomorrow" (2015)​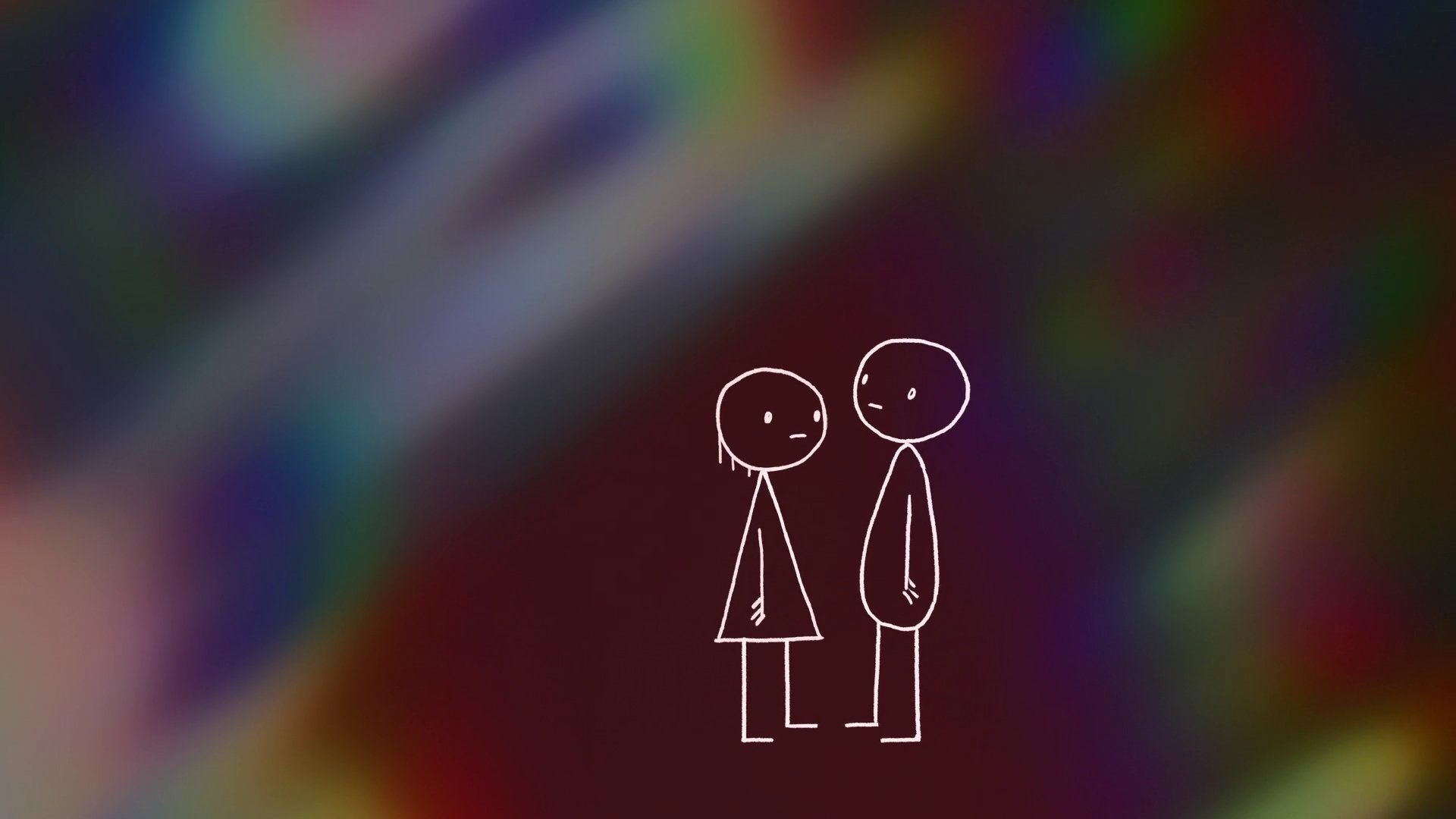 Yes, this Don Hertzfeldt film is an animated short, but it also packs more ideas and emotional complexity into 17 minutes than most films do in two hours (including some on this list). It centers on a girl named Emily who is invited on a tour of the future by her adult clone. The juxtaposition of the purity of Emily's childlike innocence and the bleak look at what the world becomes creates a crushing layer of drama, as she's too young to understand what we do. Meanwhile, Hertzfeld's deceptively rudimentary animation style is an array of colorful emotions pulsing with life. It's impossible not to well with emotions watching this masterpiece, which tells a deeply philosophical tale that's remarkable for its simplicity. It will be held up against Chris Marker's "La Jetée" as one the greatest short films in the history of movies.
—CO
13. "Persepolis" (2007)​
Marjane Satrapi's graphic novel comes to life in "Persepolis," Satrapi's autobiographical coming-of-age story set against the backdrop of the Iranian revolution. Although the film's present day scenes are in color, the majority of the film is depicted in black-and-white, which is not only faithful to the graphic novel but also a stylistic choice which Satrapi felt would help show how Iran could be like any other country. The enduring charm of "Persepolis" is how relatable it is despite how very personal it is. Marji's story is engrossing and an interesting slice of history, but it also speaks to how we struggle to connect with others and find ourselves. We can overlay our own experiences with every heartbreak and moment of happiness Marji experiences. "Persepolis" was the co-winner of the Jury Prize at the 2007 Cannes Film Festival, and has won its place as one of the most vital coming-of-age tales made this century.
—JR
12. "Flee" (2021)​
Jonas Poher Rasmussen's autobiographical therapy session of a movie was one of the most sparkling entries at the virtual 2021 Sundance. Amin, on the verge of marrying his boyfriend, recalls his harrowing journey as a child escaping Afghanistan at the end of the Soviet Union's decade-long invasion. His parents, employed by the fallen communist government, escape with him and his siblings to Moscow, then split up to seek a better life in the West. The animation here helps bring to life events that would be extremely difficult (or at least very expensive) to recreate in live-action, let alone the need to obscure Amin's real identity. But above all, these (deceptively) simple 2-D images lend an expressiveness to this story, pitching it somewhere between the memory of a child and a fable: You'll never forget how Amin's '90s light-up sneakers, their flickering red light falling on snow, almost give away his group of refugees trying to cross the Russian border illegally.
—CB
11. "The Illusionist" (2010)​
Sylvain Chomet's first feature since the Academy Award-nominated 2003 film "The Triplets of Belleville" is an ode to Jacques Tati, with the film's magician protagonist inspired by the French absurdist filmmaker and the lanky Monsieur Hulot. But the film, with a screenplay by his longtime writing partner Henri Marquet along with Chomet, works from an unproduced Tati script. Set in mid-century Europe, "The Illusionist" is a father-and-daughter story without a father or daughter, exactly, as the out-of-luck protagonist decamps from Paris to Edinburgh, where he meets an alluring girl whom he takes under his wing. "The Illusionist" makes the case for simple 2D animation used to tell a simple story, and the film's mournful history as an alleged mea culpa from Tati to his estranged daughter gives "The Illusionist" a wistful, melancholy air rarely seen in American animated movies.
—RL
10. "Rango" (2011)​
Yes, the fact that Johnny Depp voices the titular character now strikes one as deeply, deeply unfortunate. But if you can get past that, "Rango" still holds up today as an excellent, and refreshingly weird, animated western. A loving tribute to movies like "The Good, the Bad, and the Ugly" or the movies of John Ford, "Rango" sees our heroic lizard get lost from his owners and wind up in the western town of Dirt, where he gets roped into becoming sheriff and is tasked with uncovering the mystery behind the drought affecting the landscape. The movie is perhaps most interesting for its unique animation process; director Gore Verbinski shot his actors in live-action, and based the CG animation on that footage, resulting in a unique, surprisingly grimy style totally its own.
—WC
9. "Chicken Run" (2000)​
Over 23 years later, "Chicken Run" is still the highest-grossing stop motion film in history, grossing over $227 million during its theatrical run. And that's a well deserved honor, because this movie is a masterpiece. A co-production between Aardman Animations and Dreamworks, the film focuses on a group of British chickens attempting to escape their farm before they get cooked into meat pies. Led by the strong-willed Ginger (Julia Sawalha), the group engages in a variety of attempts to escape, giving the audience some classic Aardman slapstick comedy.
But beyond the surface charm, "Chicken Run" is a shockingly deep text: in the years following its release, many have examined the themes of
feminism
and
Marxism
hiding behind the story, like how George Orwell criticized Russian fascism in "Animal Farm." In a landscape where western animated films are often the purview of gigantic corporations, it's hard to classify any of them as truly "radical," which makes the revolutionary spirit of "Chicken Run" something worth championing.
—WC
8. "The Incredibles" (2004)​
It's likely no live-action superhero film will ever be able to hold a candle to the original "The Incredibles," one of Pixar's finest hours. Brad Bird's family of '60s superheroes (which are not NOT inspired by the Fantastic Four) is perhaps the most vividly realized group of heroes in cinema history: Holly Hunter's badass Elastigirl, Craig T. Nelson's depressed Mr. Incredible, Sarah Vowell's shy Violet, and Spencer Fox's hyperactive Dash are all pop off the screen with personality and humor. And the villain that pulls them out of retirement, Jason Lee's bratty Syndrome, is the exact kind of campy, iconic villain the MCU can't seem to produce across 30 movies. The action is exhilarating, the supporting cast is perfection (
Frozone's wife
, you will always be famous!), and the family bonds are heartwarming: in a world of bland and emotionless "Eternals" and "Ant-Mans," "The Incredibles" puts modern superheroes to shame.
—WC
7. "The Wind Rises" (2013)​
Hayao Miyazaki cemented his legacy as cinema's greatest animator with this ineffably beautiful swan song, the "My Neighbor Totoro" director taking a hard left turn into historical melodrama for this story about "Zero" plane engineer Jiro Horikoshi (voiced with perfect flatness by "Neon Genesis Evangelion" creator Hideaki Anno). Everything about this film was highly unusual, least of all the fact that animated biopics are few and far between, let alone those about controversial World War II figures who went to their grave feeling vaguely responsible for millions of deaths; imagine if Brad Bird's last movie was a Pixar toon about J. Robert Oppenheimer. Overcoming the misguided controversy that accompanied this film's release, "The Wind Rises" endures as a peerlessly haunting ode to the creative process and the tortured life of our most beautiful dreams.
—DE
6. "Wolfwalkers" (2020)​
Cartoon Saloon's third and final installment in the Kilkenny-based studio's "Irish Folklore Trilogy" is its most expansive: an epic about the endless struggle between fanaticism and freedom. During Oliver Cromwell's tyrannical reign, when Ireland suffered under English rule worse than ever before, the "Lord Protector" orders the extermination of all wolves on the Emerald Isle. The adventurous daughter (Honor Kneafsey) of an English hunter (Sean Bean) comes to realize that the English impulse to destroy the wolves, and anything "wild," is about control and obedience — colonialism — when she encounters a young Irish girl named Mebh (Eva Whittaker), whose part of the wolfwalkers, people who can turn into wolves. Directors Tomm Moore and Ross Stewart give impossible levels of background detail despite telling a complex, action-driven story. Even if the narrative becomes a bit repetitive, there's more than enough for your eyes to take in.
—CB
5. "The Tale of the Princess Kaguya" (2013)​
When it comes to movies adapted from ancient folklore, it's never wise to hold out hope for a happy ending — the storytellers of yore weren't quite as gentle as the movie executives who followed in their wake. In other words, people raised on Disney movies might not be prepared for what's in store for them at the end of Isao Takahata's stunning "The Tale of the Princess Kaguya," which is based on a 10th-century Japanese legend and builds to a degree of emotional devastation unseen in any animated film this side of Takahata's own "Grave of the Fireflies."
There's a bittersweet sparseness drawn in to Takahata's spare watercolor style, but the fairy tale story about an enchanted girl who comes from the moon and is raised by humble woodcutters is unforgettably fleshed out and full of life. But perhaps the saddest thing about this immensely sad masterpiece is that it stands as one of the last we got from the great Studio Ghibli.
—DE
4. "Spider-Man: Into the Spiderverse" (2018)​
Does the world need
another
Spider-Man movie? In the case of Bob Persichetti, Peter Ramsey, and Rodney Rothman's inspired animated outing "Spider-Man: Into the Spider-Verse," the answer is a resounding yes. A new spin inside an old web, the film exists inside the so-called "Spider-Verse" — a multi-verse that doesn't discount the current Tom Holland-starring live-action films
and
handily builds in tales from all over the long-running comic book series that could frame their own film — and still manages to carve out its own path.
Miles Morales (voiced by Shameik Moore) is, like so many Spider-Men before him, a regular kid whose life is thrown into turmoil after a nip from radioactive spider. What's always been compelling about Spider-Man, however, is that his (or her!) life is interesting enough beyond that spider bite, and Miles delivers on that with ease: whipsmart, on the cusp of the rest of his teenage life, and from a compelling complex family, Miles is fun to watch even without all the superhero stuff.
The superhero stuff, well, it's pretty great, too. Vibrant, colorful, inventive animation pushes the heroics to blazing new heights (often literally) allows "Into the Spider-Verse" to tap into the nuttier aspects of being suddenly thrust into greatness (read: candy-colored psychedelic sequences that are as fun as they are thrilling). The introduction of a cadre of
other
Spider-People adds both humor and shocking stakes to a story that's already built around Miles' big heart and earnest desire to save the day, giving him plenty of new friends and the film a slew of zippy new players to indulge. Not just one of the most successful Spider-Man films of all time, not only a pitch-perfect exploration of the mind-bending implications of a multiverse, but a feature that happily carves out its own path while staying true to its rich history.
—KE
3. "The Red Turtle" (2016)​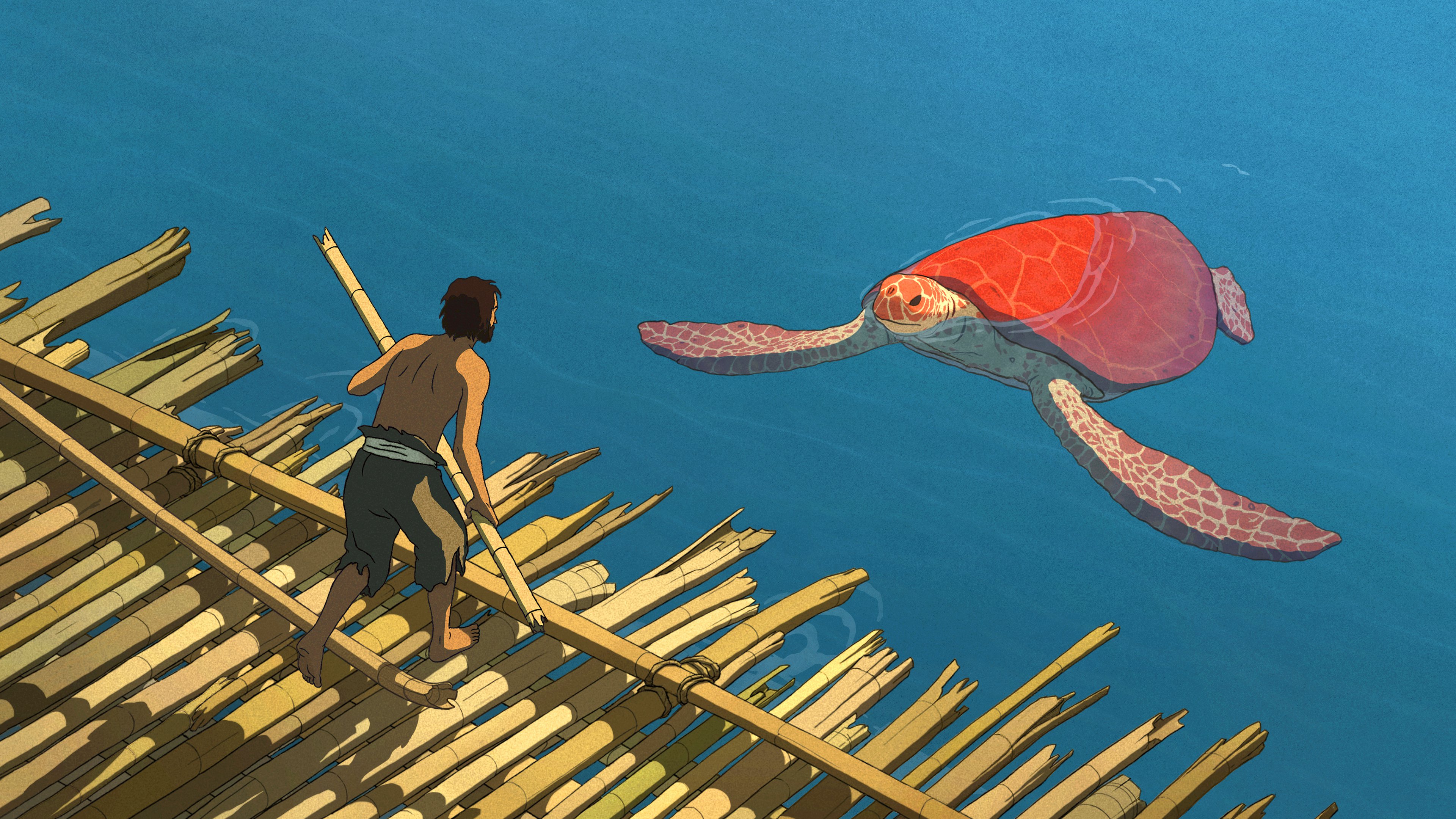 Dutch animator Michael Dudok de Wit joined forces with Studio Ghibli for this wordless survival story, which morphs into a delectable fairy tale over the course of its trim running time, and never wastes a frame. When the movie was released, even its biggest fans tended to note that it traded plot for mood, but that doesn't quite do justice to the visual mastery on display. Instead, "The Red Turtle" uses the form of a familiar story while reinventing it from the inside out.
The plight of a lonely castaway tossed onto a deserted island in the midst of a harrowing storm screams "Robinson Crusoe," but once the man comes across the majestic creature of the title, his adventures take a series of unusual new twists. The island companion initially registers as an annoyance, until it dies. But when the turtle suddenly transforms into a woman, the ensuing adventure transcends its narrative traditions, and becomes a profound meditation on mortality and companionship. At once in tune with the magnetic imagery of Miyazaki's studio and more concise in its vision, "The Red Turtle" has a complex, soulful nature that sneaks into the deceptive simplicity of its design, and puts it in a class of its own as one of the greatest animated movies in history.
—EK
2. "Fantastic Mr. Fox" (2009)​
Wes Anderson's live action films often — and intentionally — can feel like handmade dioramas, so it shouldn't have been surprising that he'd gravitate toward stop-motion animation where literally everything in frame is put there by design and the hand of the artists can be felt with each flutter of fox fur. Anderson's "Fantastic Mr. Fox" is less an adaptation of the beloved Roald Dahl novel than it is a jumping off point for the director to imagine his own story world that is a surprisingly adult and philosophical meditation on being human in the 21st century.
And the yet the film is a schmaltz-free, kid-friendly story that crackles with capers and humor deliver by wonderfully modulated comedic voice performances from George Clooney, Meryl Streep, Bill Murray, Jason Schwartzman, Owen Wilson, Michael Gambon, Jarvis Cocker, and the scene-stealing serenity of Anderson's brother Eric.
—CO
1. "Spirited Away" (2001)​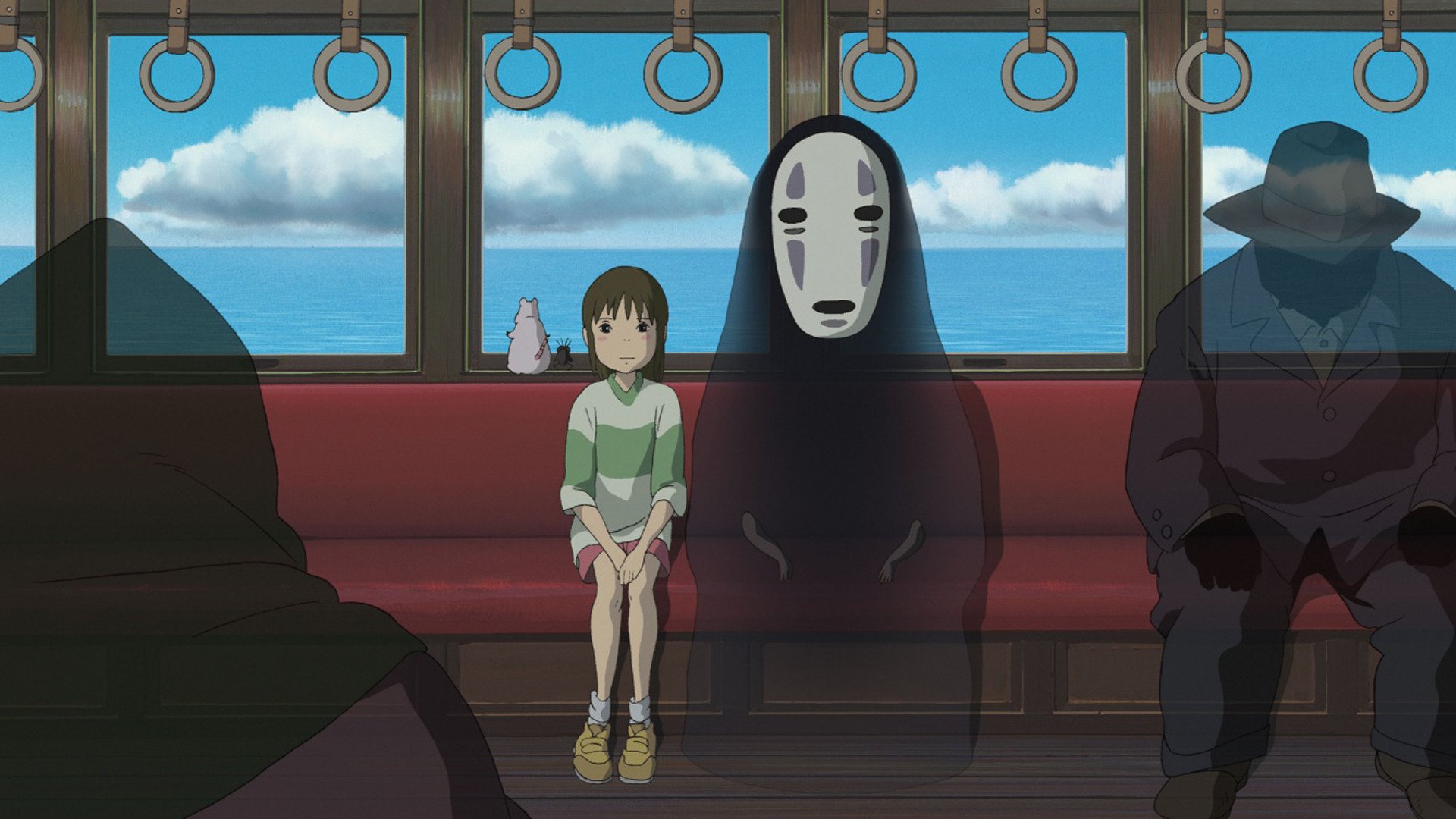 There's something beautiful and terrifying about getting exactly what you wish for. The stunning jewel in Hayao Miyazaki's pocketful of masterpieces follows young Chihiro on a fantastical sojourn through a land of cursed animals, malicious witches, and amorphous blobs that devour humans with minimal effort. It's the textbook Miyazaki blend of wonder and danger that makes this a modern fairy tale on par with the time-tested stories of Grimm and Aesop and the countless oral traditions that spin yarns of all that the wide world has in store.
What better lesson for a child moving through a strange, treacherous journey that heroes and villains can swap places in an instant, that a hand extended in good faith can be used for terror and that an evil enemy can one day be redeemed? No-Face, Yubaba and Zeniba, Haku: all rich stewards of a story that can be taken as a parable for young adulthood, our modern relationship to nature, the way we treat our elders, or all of those things in one. In tone, color, and thematic ideas, this is as kaleidoscopic as Studio Ghibli gets, all delivered with the grace and control of a storytelling master.
The ending is a perfect distillation of what it means to be transported to an unfamiliar, magical visual world and to be returned safely. You're still in one piece, but there's something changed that you can't quite put a finger on. It's the great promise of film, animated or otherwise, one rendered here with as much honesty as fantasy allows.
—SG