Opening night of the 14th
TCM Classic Film Festival
in Hollywood brought out not only the lustrous 4D restored Howard Hawks classic western "Rio Bravo" — starring John Wayne, Dean Martin, and Angie Dickinson, 91, who was on hand — but two directors and board members of Martin Scorsese's Film Foundation, Steven Spielberg and Paul Thomas Anderson. They extolled Scorsese's foresight and ongoing commitment to preserving and saving the original celluloid elements of classic films so that restorations like this one can occur.
"David and Warner Bros have their own archivists and they have titles they'd like from the Warner Bros. archive to be preserved," said Spielberg explaining how titles are chosen, nearly 1000 since 1990 to date. "And every studio does have that but we try to find the films, not the films that are our favorite movies, but films that tell a very unique story of this country and the people of this country, and not only this country, but we're rescuing experimental films, documentaries, already 97 international films. So this is something that's not going to stop. And I just have to say I'm so proud that Marty [Scorsese], we're all very busy making our movies, but in 1990 Marty put everything aside and said 'no, this is what we were prioritizing. This is what needs to be done.'"
"It's the preservation of our work," Anderson added. "But it's also preserving our memories and helping us to preserve those memories so that when you want to revisit that moment of that feeling of when you walked into a theater you can. We all want to hold on to our memories, but sometimes they fade away from us, but we can hold on to them if we preserve them this way."
The other power mogul on the opening night panel moderated by TCM host Ben Mankiewicz was his boss, Warner Discovery CEO David Zaslav, who convincingly expressed his support of classic movies, especially from his studio, which made "Rio Bravo" back in 1959 and is now celebrating its 100th anniversary. "TCM is the history of our country," he said, naming three Warners titles that made a crucial impact: anti-KKK film "Black Legion," "Confessions of a Nazi Spy," and "Gentleman's Agreement."
Zaslav could use some positive PR in the wake of this week's announcements about switching over to revamped and renamed streaming service Max, which saw his company stock
lose value on Wall Street
. Lending public support to TCM and classic movies isn't going to turn Warner Discovery's fortunes around, but at least Zaslav appears to be on the side of the angels.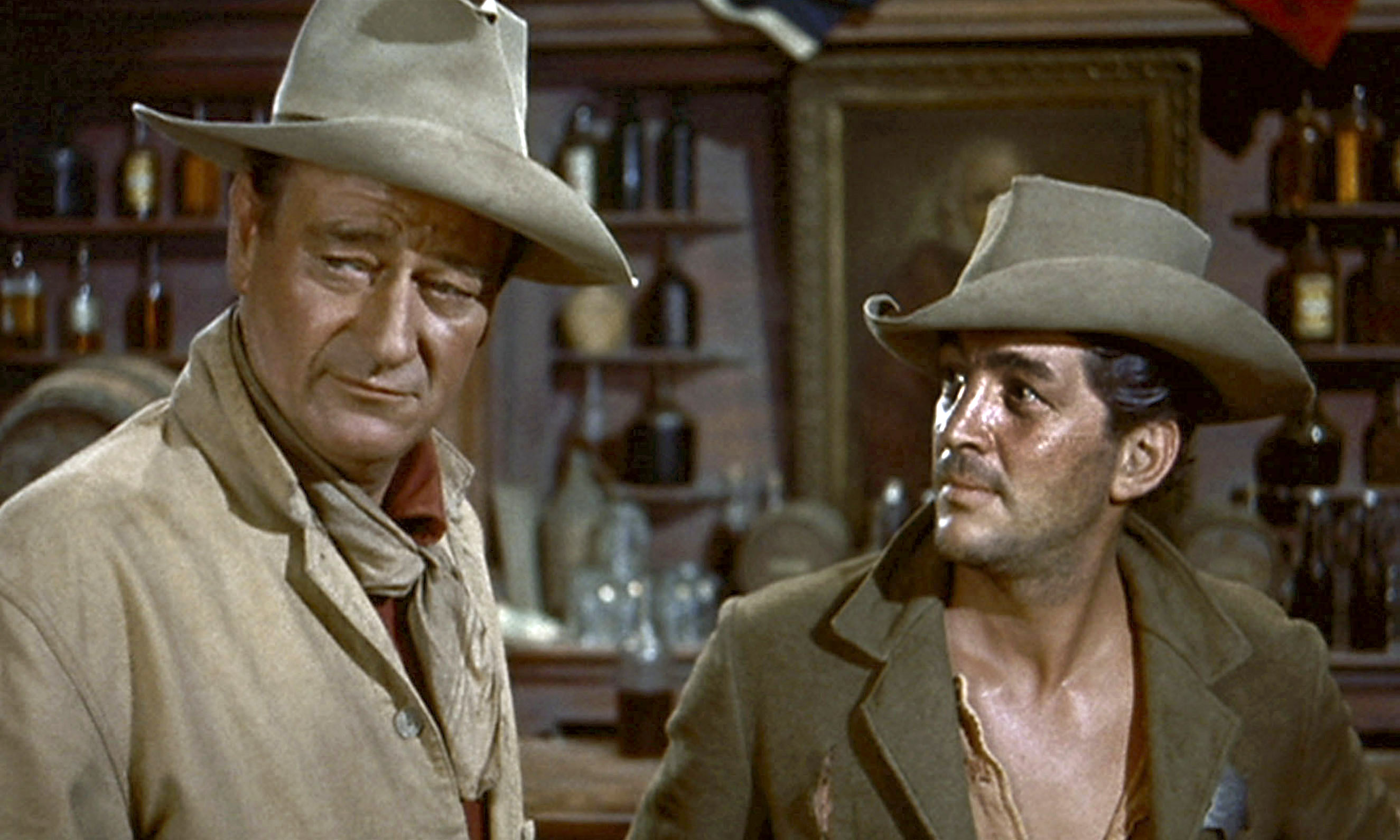 "Rio Bravo"
Courtesy Everett Collection
The opening night audience was packed with enthusiastic cinephiles, among them Harry Warner's granddaughter Cass and
Trailers from Hell contributor Allan Arkush
cheering for Dickinson, who gamely submitted to questions from Mankiewicz, who cited "this shared feeling we all have, a sense of community we share, that has only intensified in the last 14 years."
At age 27, Dickinson beat out the Hollywood ingenue audition competition, she said, with some help from director Hawks, who was looking for a comeback. As virtually the only woman on the production, did she hang out with the boys? "No," she said. Wayne and Martin were too busy playing chess. While she calls Wayne's character "John T." in the movie, no one would ever call the massive western star John on set, she said. "We all called him Duke."
Among the 100 events unfolding over the next week at the TCM Classic Movie Festival, George Clooney and Steven Soderbergh will host a Friday screening of "Oceans 11" as part of the Warners celebration, which includes screenings of ten studio movies including "Casablanca, "East of Eden,"" and "The Music Man." Other celebrity hosts include Dana Delany (introducing RKO's "Ball of Fire") and TCM host Alicia Malone.