As the lauded festival kicks off later this week, the odds are very much in
Sundance
's favor. It's not just that Sundance 2023 has a bigger lineup than the festival has boasted over the past two years (in a virtual market). It's not even that being back in-person will likely rekindle the magic of seeing a movie in high altitudes and crowded theaters.
Rather, as the agents and industry sources who spoke to IndieWire tell us, there's the sense that this year's festival not only touts plenty of commercial options across every section of the lineup, but that Sundance is also back to being a place for the discovery of indie films. Leave the studio premieres of awards bait for Toronto and Venice!
So while the power and possibility of theatrical releasing is still a big question mark, streaming budgets are being slashed, and virtual markets have meant that the days are numbered for night bidding wars, there's still plenty to go around. Here are 17 hot titles we keep hearing about.
"Bad Behaviour" (World Cinema Dramatic Competition)​
The debut film from Jane Campion's daughter Alice Englert, Jennifer Connelly, Ben Whishaw and Englert herself star in this dark comedy about a former child actor turned toxic white lady (Connelly) who goes to a retreat as led by a spiritual leader, bucking her turbulent relationship with her daughter, only for her to worst impulses to come out upon doing a mother-daughter role-playing scenario.
Sales: CAA and Verve Ventures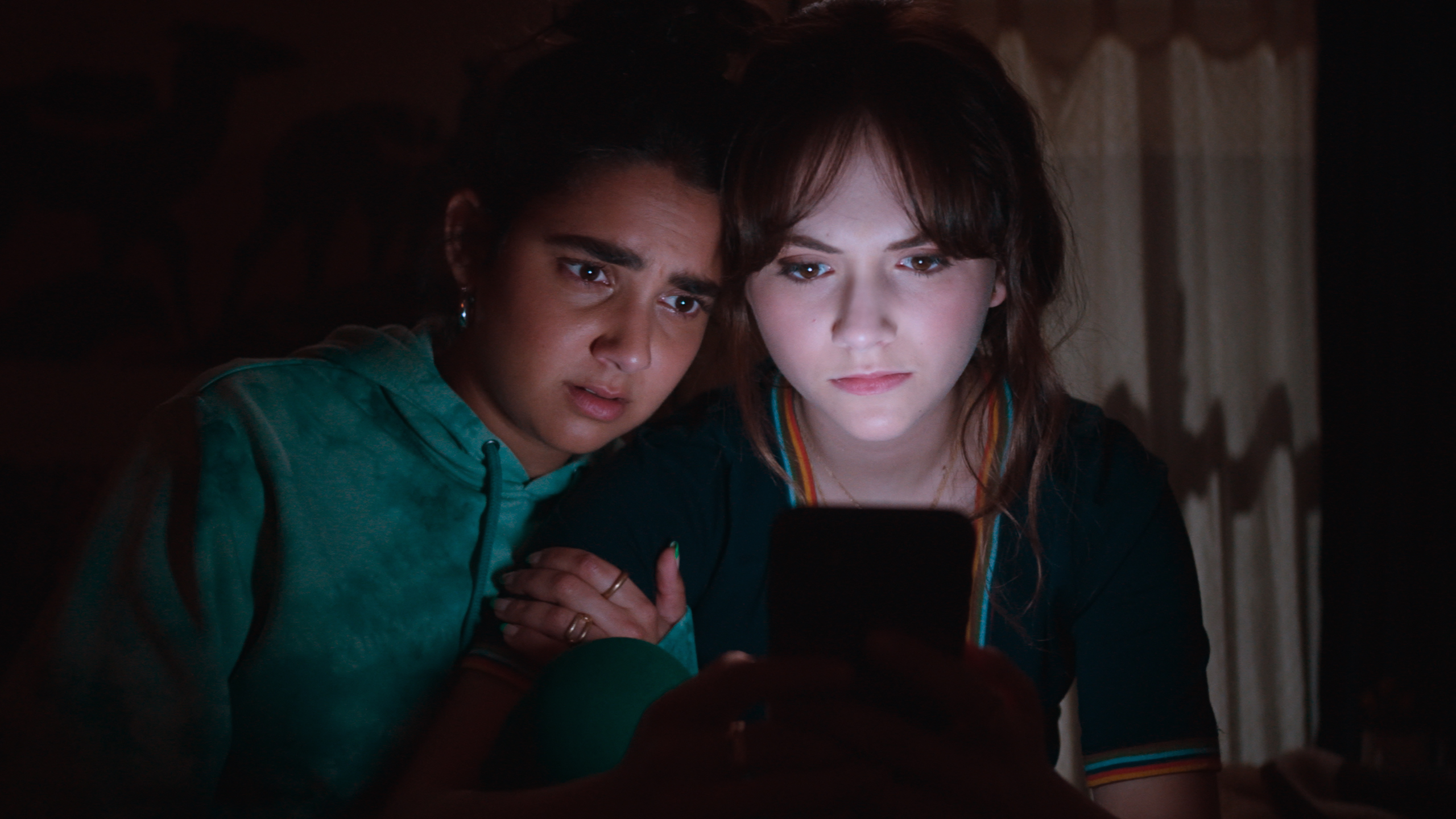 "Cat Person"
Sundance Film Festival
"Cat Person" (Premieres)​
Numerous distributors and sales agents singled "Cat Person" out as easily the most commercial title in the festival and one that should generate a lot of chatter after its premiere, though they're hesitant to give away much more than that. Susanna Fogel, the writer of "Booksmart" and the director of the upcoming Reality Winner biopic, directs this adaptation of what is the single most-read piece of fiction ever published in The New Yorker. It's been described as a darkly comedic thriller that eventually turns menacing as it explores a college student's ("CODA" star Emilia Jones) awkward sexual relationship with a man in his thirties ("Succession" breakout Nicholas Braun).
Sales: Studiocanal and UTA
"The Eternal Memory"
Courtesy of Sundance Institute
"The Eternal Memory" (World Cinema Documentary Competition)​
Described as a beautiful, gorgeous, and hopeful film from the director of "The Mole Agent," Maite Alberdi's latest documentary "The Eternal Memory" is a portrait of Alzheimer's disease through the lens of a Chilean public icon and a wife-turned-caretaker, only for the two to discover that they're able to fall in love anew despite the circumstances.
Sales: UTA and Submarine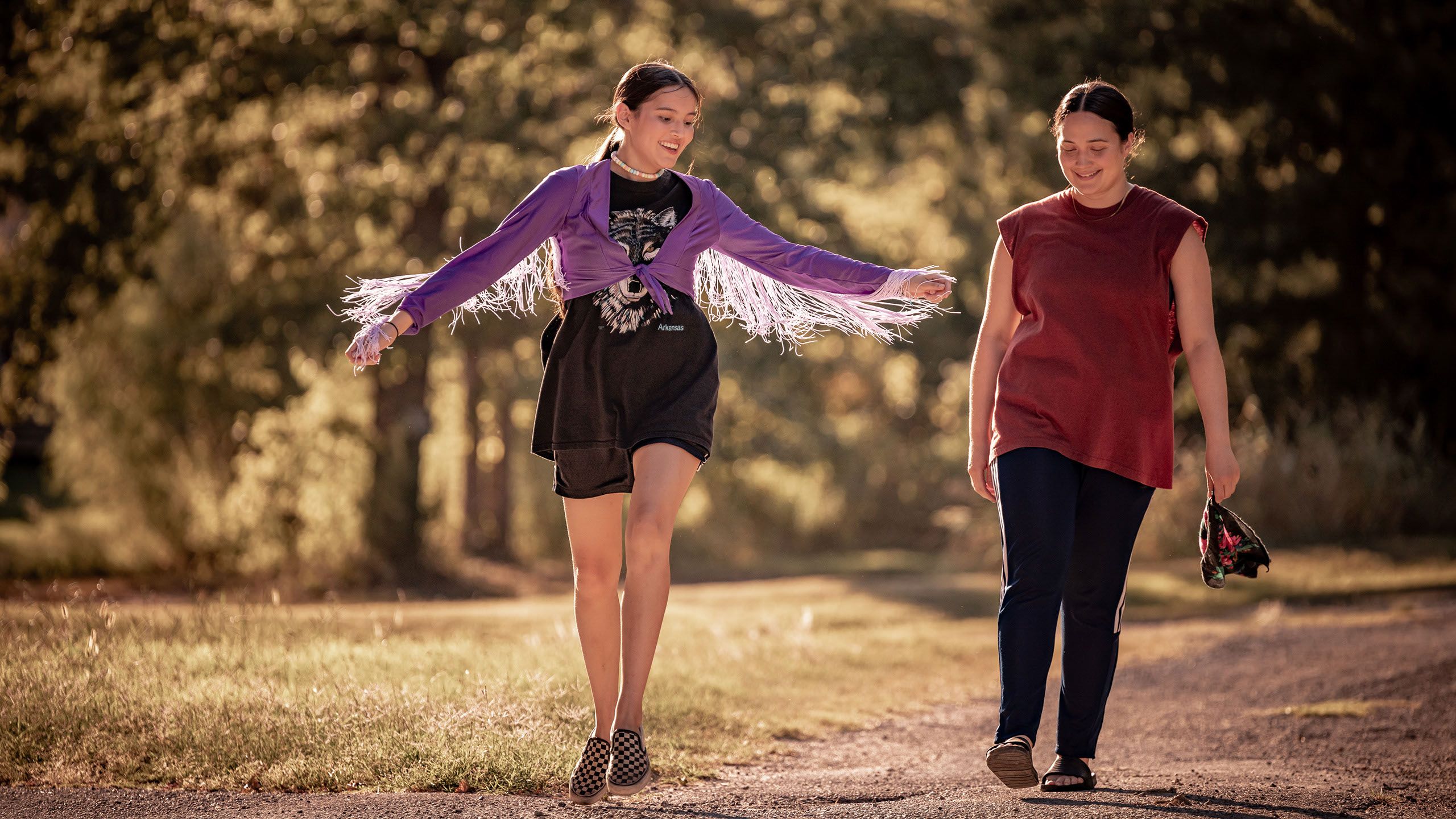 "Fancy Dance"
Courtesy of Sundance Institute
"Fancy Dance" (U.S. Dramatic Competition)​
"Fancy Dance" should be the start of what many in Hollywood are predicting is a big year to come from Native American actress Lily Gladstone, who will also appear in Martin Scorsese's "Killers of the Flower Moon" and "The Unknown Country" in 2023. She plays a woman caring for her niece on a reservation in Oklahoma while also searching for her missing sister and fighting to retain custody of the kiddo.
The film is the feature debut of Erica Tremblay, a queer Native American filmmaker whose film "Little Chief" previously debuted at Sundance in 2020 and who also has directed several episodes of "Reservation Dogs." It also boasts Bird Runningwater and Forest Whitaker as executive producers.
Sales: WME
"Flora and Son"
Courtesy Sundance Film Festival
"Flora and Son" (Premieres)​
Though it was a late addition to the festival, it's been a welcome one. At least one distributor said he has a deep love for "Once" director John Carney's films, and with "Flora and Son" being another music-centric film, it should have a lot of interest, especially to anyone who decides they want to rewatch "Sing Street" on Netflix ahead of the festival. Eve Hewson and Joseph Gordon-Levitt star in this drama about a mother who salvages a beat-up guitar from a dumpster to find her troubled teenage son a hobby, and the vibes for this one have been nothing but feel-good.
Sales: WME, Fifth Season, and FilmNation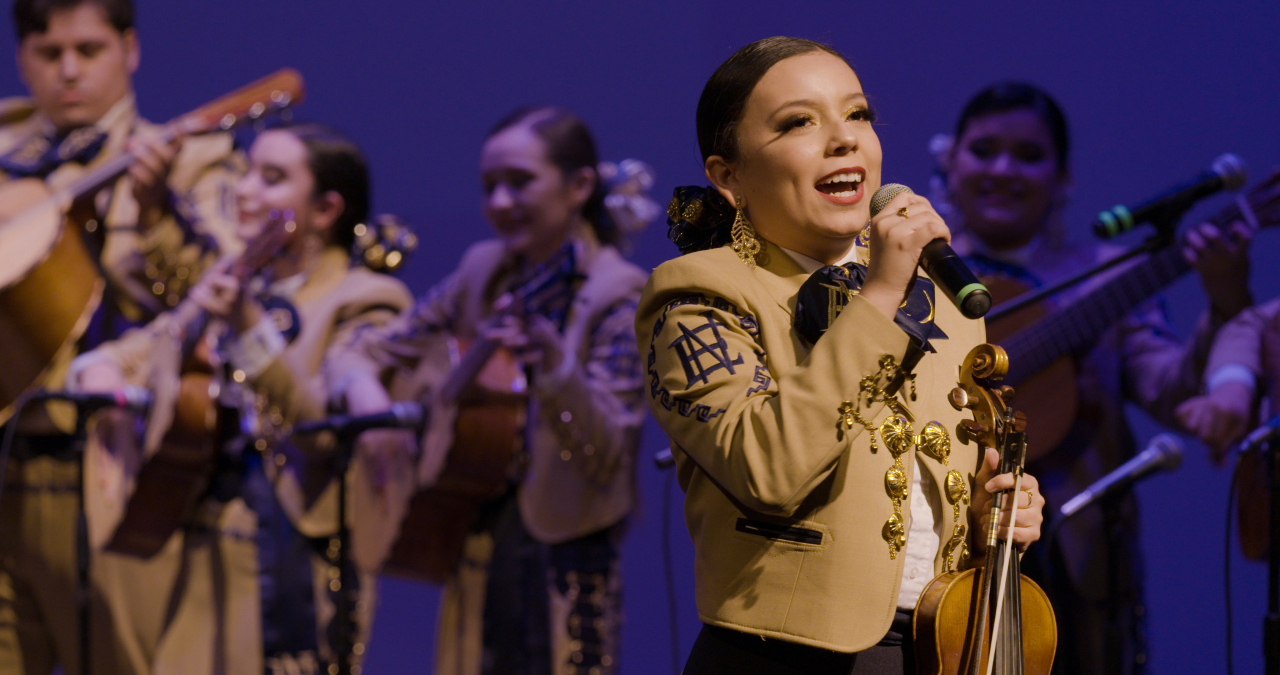 "Going Varsity in Mariachi"
courtesy of Osmosis Films
"Going Varsity in Mariachi" (U.S. Documentary Competition)​
A recent
New York Times Magazine profile
on high school Mariachi bands in Texas should stoke some buzz for "Going Varsity in Mariachi," which follows one school's inspiring underdog story and should be primed for one of the bigger documentary sales of the festival. It doesn't hurt that
WME just signed
the debut filmmakers Alejandra Vasquez and Sam Osborn ahead of the movie's Sundance premiere.
Sales: Fifth Season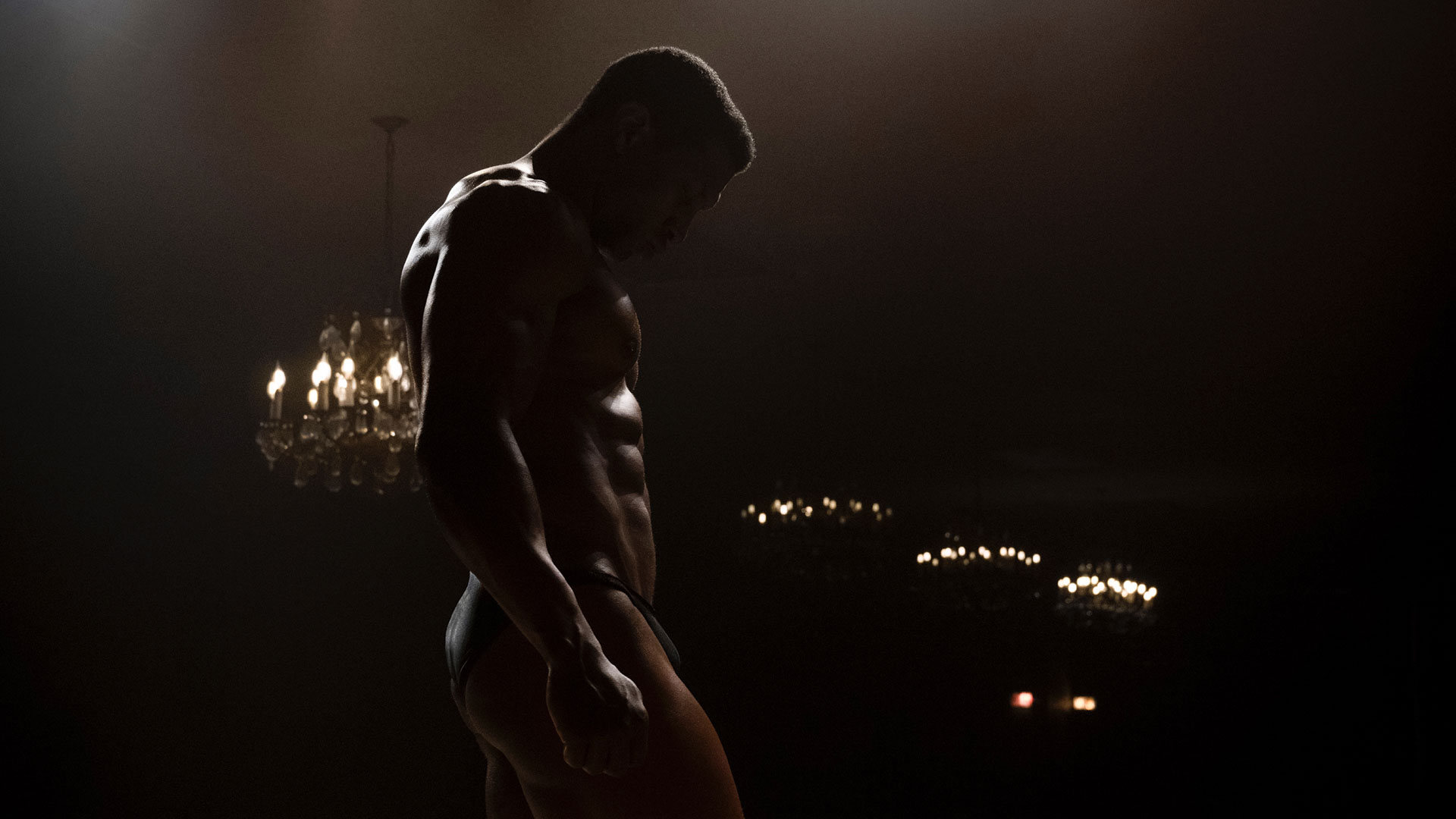 "Magazine Dreams"
Courtesy of Sundance Institute
"Magazine Dreams" (U.S. Dramatic Competition)​
Have you heard of this guy Jonathan Majors? People seem to think he's going to be big. Majors, soon to be seen in two Marvel features, is actually
physically
big in this film, playing an amateur bodybuilder and has earned early hype for an equally big performance, one in which his pursuit of achieving body building fame forces him to put his body on the line and grapple with themes of masculinity and humanism. But there's plenty of reasons why Elijah Bynum's ("Hot Summer Nights") second feature should be attractive to any number of buyers. The film boasts Dan Gilroy as a producer, and the script for "Magazine Dreams" even landed on the Black List.
Sales: CAA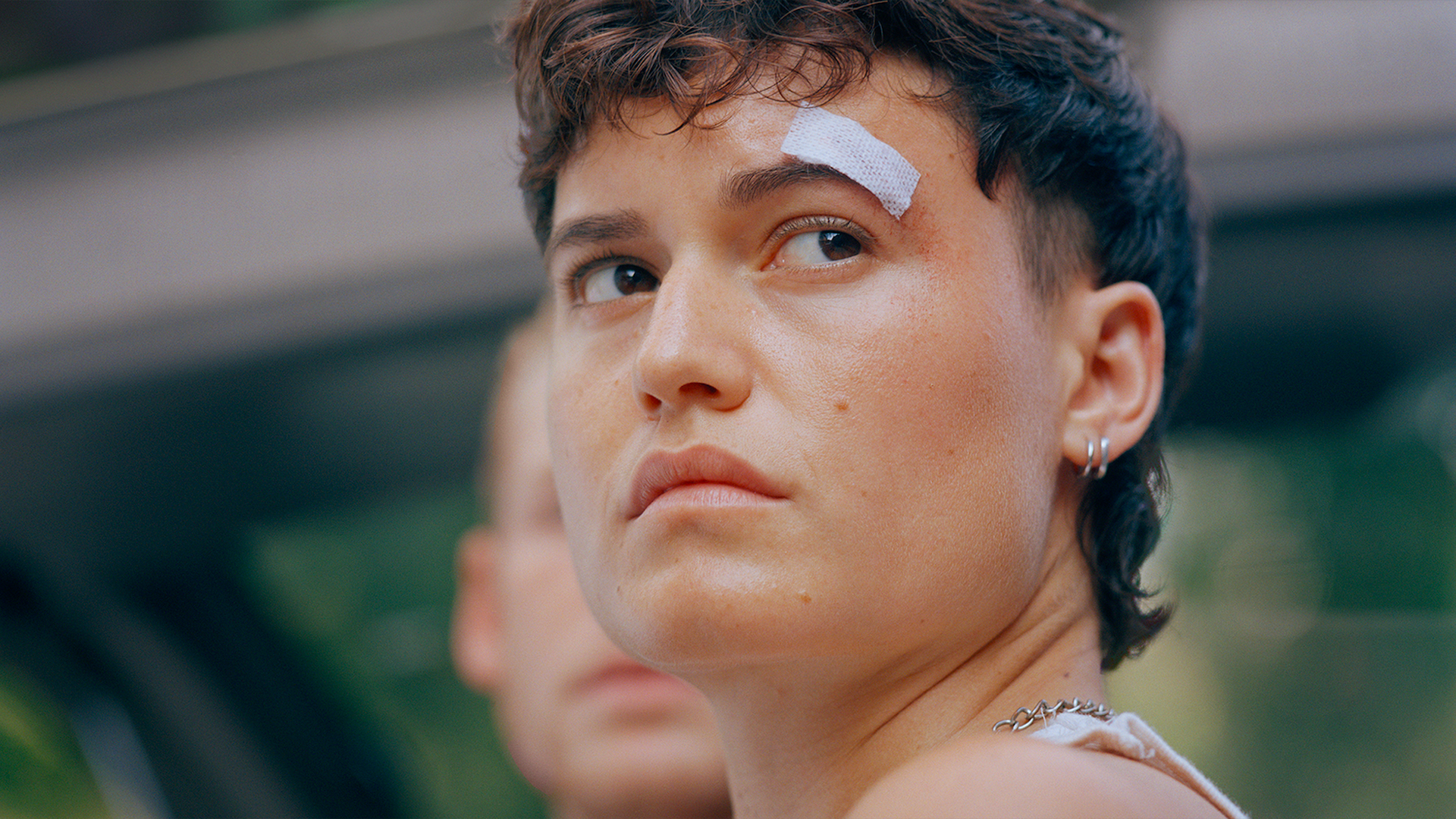 "Mutt"
Courtesy of Sundance Institute
"Mutt" (U.S. Dramatic Competition)​
This film from first-time director Vuk Lungulov-Klotz, a Chilean-Serbian trans filmmaker and another veteran of the Sundance Lab, is already getting hype as a statement queer and trans film. The film follows its lead character Feña (trans actor Lio Mehiel) across a chaotic 24 hours in New York City in which Feña revisits estranged family and exes.
Sales: CAA
"Onyx the Fortuitous and the Talisman of Souls"
Courtesy of Sundance Institute
"Onyx the Fortuitous and the Talisman of Souls" (Midnight)​
Actor, director, and YouTube star Andrew Bowser brings his viral Onyx the Fortuitous character to the big screen in a movie that's earning comps to the Sundance staple "Napoleon Dynamite." It should be a fun night at the Egyptian when it premieres, and catnip to the right fanboy crowd. It will be especially welcome among a Midnight lineup that has a couple of big titles already with homes.
Sales: XYZ Films
"Passages"
courtesy of Sundance Institute
"Passages" (Premieres)​
Ira Sachs is always welcome at Sundance, and buyers are always eager to see his films. Early buzz is that if you're a fan of Sachs' work, "Passages" will be an instant statement. The film is about a German filmmaker who begins a love affair with a schoolteacher, only for his husband to begin an affair of his own, sparking jealously across the board. Though it stars Adéle Exarchopoulos and Ben Whishaw, one agent called the lead performance by Franz Rogowski, who is in nearly every scene of the film, "mesmerizing."
Sales: WME
"The Persian Version"
Courtesy of Sundance Institute
"The Persian Version" (U.S. Dramatic Competition)​
While writer and director Maryam Keshavarz earned some fans with her debut feature "Circumstance," one source said "The Persian Version" brings her to a new level. And though it's flying under the radar among some of the starrier competition titles, it should have a clear audience that will eat it up and has breakout potential. The film follows an Iranian-American woman reunited with her family in New York City who navigates trying to keep her "real" life separate from her culture and family values.
Sales: UTA
"The Pod Generation"
Andrij Parekh
"The Pod Generation" (Premieres)​
"The Pod Generation" has been talked about so much it's already won Sundance's Alfred P. Sloan Feature Film Prize. Sophie Barthes' third feature is a sci-fi and social satire about a couple in the future who gets the privilege to grow their baby in a detachable womb called a pod. Emilia Clarke and Chiwetel Ejiofor star, and with backers in Belgium, France, and the UK, the film has some international appeal as well.
Sales: CAA and MK2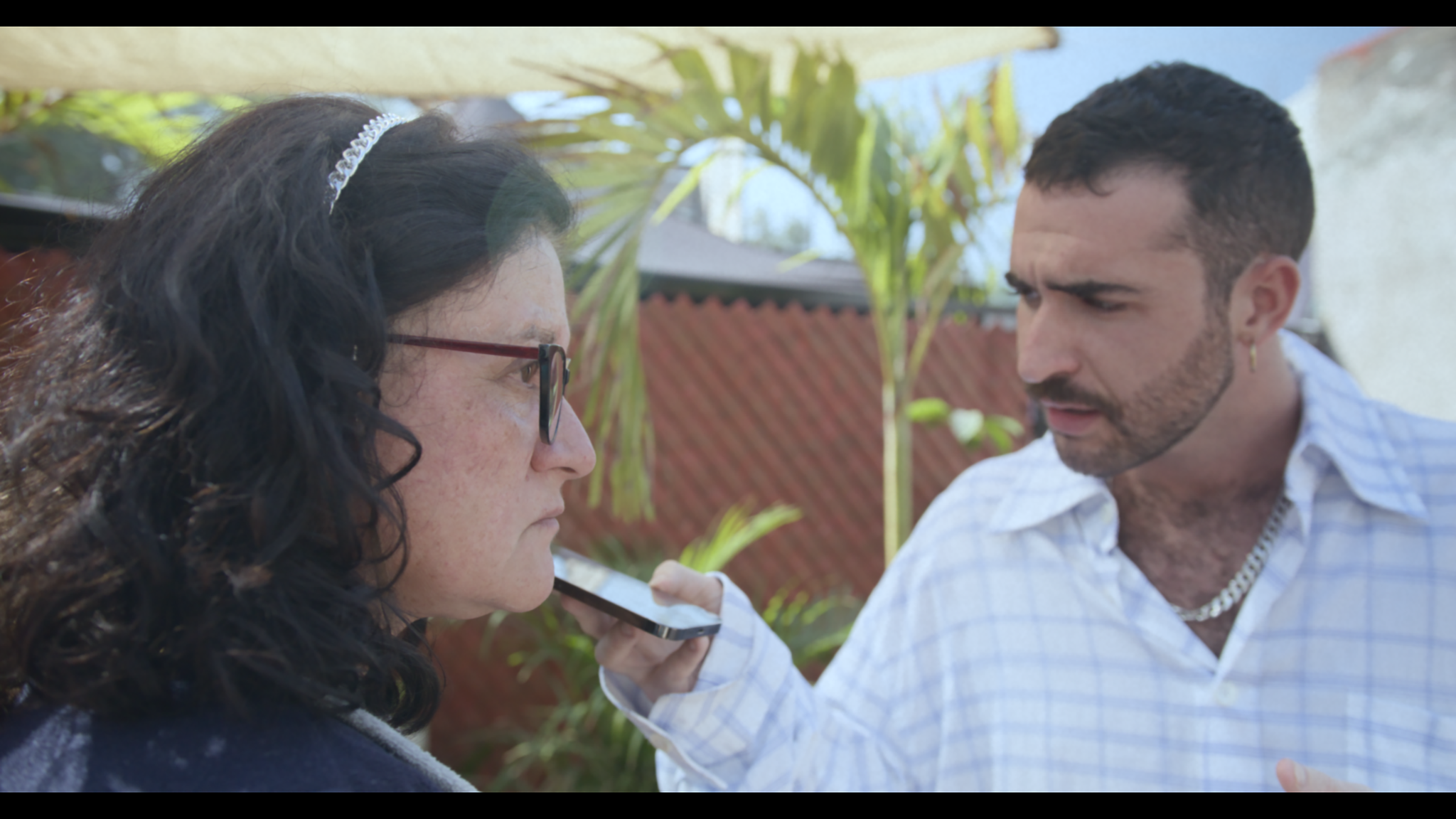 "Rotting in the Sun"
Courtesy of Sundance Institute
"Rotting in the Sun" (Premieres)​
Director Sebastian Silva is an acquired taste for some and a cult hero for others, but his latest may be as commercial as he's likely to get. It helps that not only is Silva playing a version of himself, so is social media star Jordan Firstman as the two collide on a nude beach in in Mexico City. But the film evolves into a murder mystery thriller in ways audiences won't see coming.
Sales: Range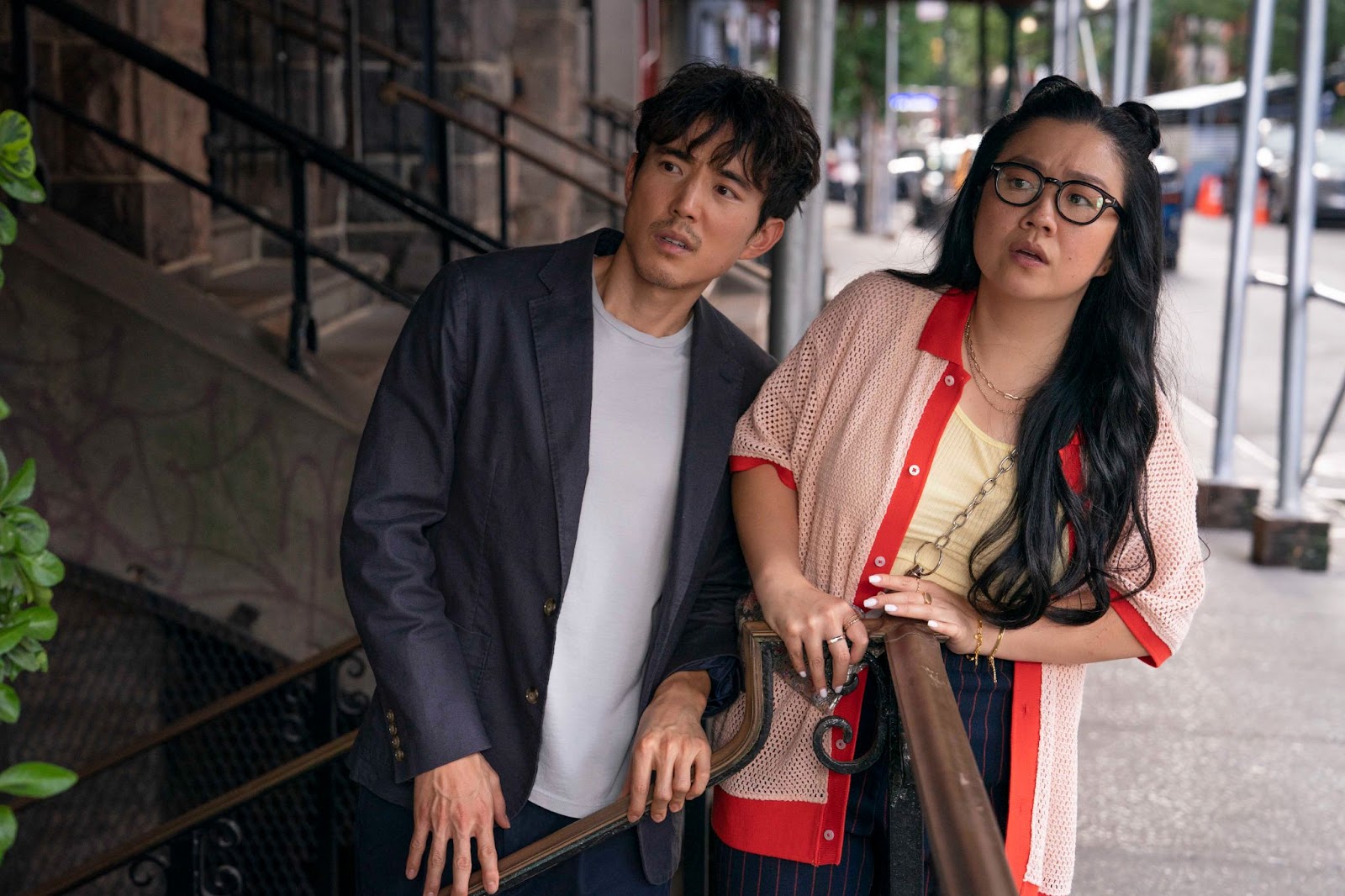 "Shortcomings"
Courtesy of Sundance Institute
"Shortcomings" (U.S. Dramatic Competition)​
Though it's the directorial debut of comic actor Randall Park, "Shortcomings" should appeal broadly to buyers despite not fitting neatly into a genre box as a dramedy or otherwise. The film is adapted from a graphic novel and offers a fresh and still humorous perspective on the Asian American experience through the lens of some flawed but authentic characters in a way that only Park can do.
Sales: UTA and WME
"Sometimes I Think About Dying"
Dustin Lane/Courtesy of Sundance Institute
"Sometimes I Think About Dying" (U.S. Dramatic Competition)​
A day one title that already has a fair amount of buzz, "Sometimes I Think About Dying" stars Daisy Ridley in a drama and romance about human connection in a lonely setting, exactly the sort of theme Sundance is going for this year. Ridley also produces the film alongside "Red Rocket" and "The Florida Project" producer Alex Saks, and it should be an exciting feature arrival for director Rachel Lambert after she already has an Oscar nomination under her belt for her short film on which this movie is based.
Sales: CAA
"Theater Camp"
courtesy of PictureStart
"Theater Camp" (U.S. Dramatic Competition)​
Another title that's been hyped around town for its big commercial potential, whether for a streamer or a theatrical player, "Theater Camp" is the culmination of a years long passion project as led by star, writer, and producer Ben Platt. The movie is based on a short film of the same name and follows a scrappy upstate New York theater camp trying to keep things together after its founder (Amy Sedaris) falls into a coma. But the movie now has the added oomph of Will Ferrell as a producer along with a massive troupe of other supporters, not to mention its stacked cast. And it has the feel good, crowd pleasing vibe that feels tailor made for a Sundance crowd.
Sales: WME
"Young. Wild. Free."
courtesy of Sundance Institute
"Young. Wild. Free." (NEXT)​
Buyers should take note of this small-budget film that features Algee Smith and Sanaa Lathan and is the directorial debut of Thembi Banks, who has made a movie that channels John Hughes classics, "Boyz n the Hood," and "Bonnie and Clyde." The film is drowning in teenage angst and is about a teen whose world is turned upside down when the girl of his dreams robs him at gunpoint.
Sales: UTA