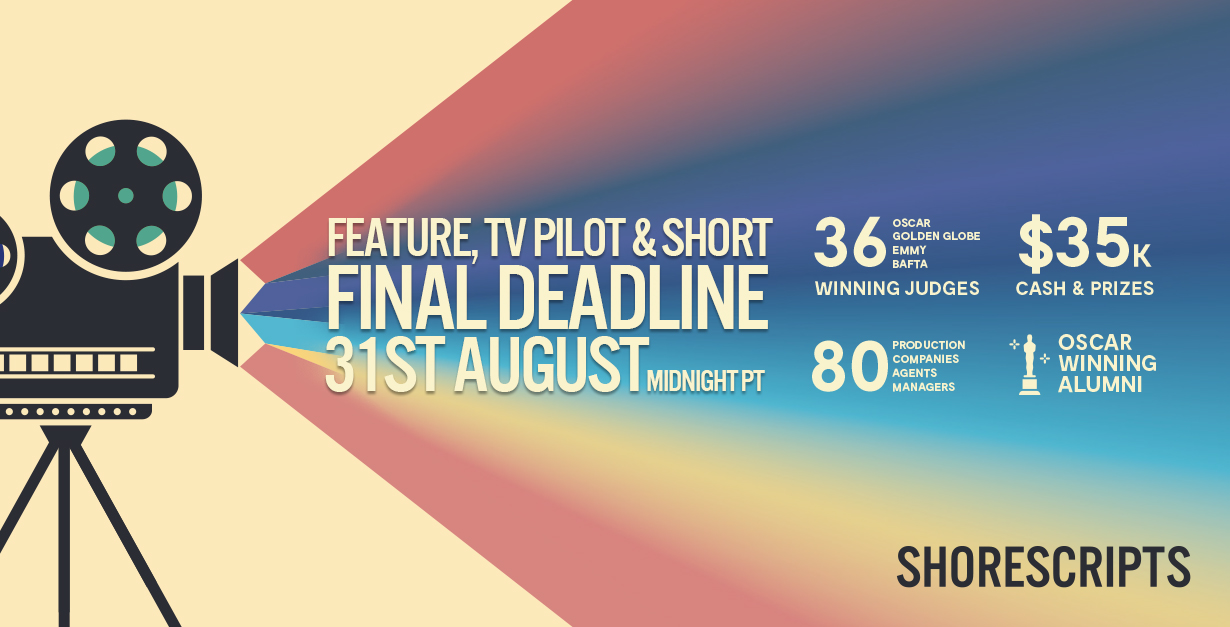 Shore Scripts was setup to help emerging screenwriters break into the industry.

Enter your Feature, TV Pilot & Short scripts for the chance of having them read by:
* 30+ Oscar, Golden Globe, EMMY & Bafta Winning Judges
* 100 Production Companies, Agents & Managers
* 30 Directors

We've helped 50+ Writers gain Representation, Option, Sell & have their work Produced.

* $35K in Cash & Prizes

* Oscar Winning Alumni

Go to https://www.shorescripts.com/ for all the information and to enter your script.

Submissions close 31st August (Midnight PT)

Recent Successes:
Feature Winner Louis Ackerman's FLESH AND BLOOD
Shore are proud to have set up Louis Ackerman's horror/thriller script, Flesh & Blood with Blumhouse Productions. The film is part of Hulu's Into the Dark series and will be released in November 2018. Dermot Mulroney (Burn After Reading, Stoker) and Diana Silvers (Glass, Booksmart) star. Patrick Lussier directs the film, (My Bloody Valentine, Drive Angry). It is currently in post-production.

Feature Winner Mrs&MrThomas' THE ASSESSOR
Shore Scripts set up Mrs&MrThomas' 2016 winning feature screenplay, The Assessor, with Oscar nominated producer, Stephen Woolley (Carol, The Crying Game, Interview with the Vampire, Great Expectations) Stephen's production company, Number 9 Films, also part of Shore's judging panel, have been developing the script with the writers over the last 12 months. The team are currently packaging the project.