Between $20 million for "
Fair Play
," eight figures for "Flora and Son," and a hefty theatrical deal for "
Theater Camp
," any handwringing over the
Sundance
market seems a little silly.
Both major streamers and traditional theatrical buyers got in on the Utah action, and while there may have been
fewer fevered late-night deals
, films like "A Little Prayer" to Sony Pictures Classics or "Flora and Son" to Apple closed within roughly 24 hours of their premieres. "Fair Play" had as many as seven potential buyers before
Netflix
reunited with its "Bridgerton" star Phoebe Dynevor. A24 had half a dozen movies already in the festival, but came away with the Midnight entry "Talk to Me," beating out a few other bidders in the process.
Independent films, in trouble? Dealmaking for many films at Sundance seemed as swift and aggressive as ever —even pre-pandemic aggressive. A source who spoke with IndieWire on the condition of anonymity said now that streamers are out of the way with the largest, big-ticket sales, there could be a few more announcements by the end of next week for movies like "Eileen," "Magazine Dreams," "Rotting in the Sun," and U.S. Dramatic Audience Winner "The Persian Version;" all have multiple offers.
In addition to $20 million for "Fair Play," Netflix also nabbed Sarah Snook thriller "Run Rabbit Run," while Amazon acquired Filippino horror film "In My Mother's Skin." As one agent predicted to IndieWire ahead of the festival, it remains easier and cheaper to acquire splashy content than to make it in-house. And if one streamer is in play, you can bet they all will be competitive.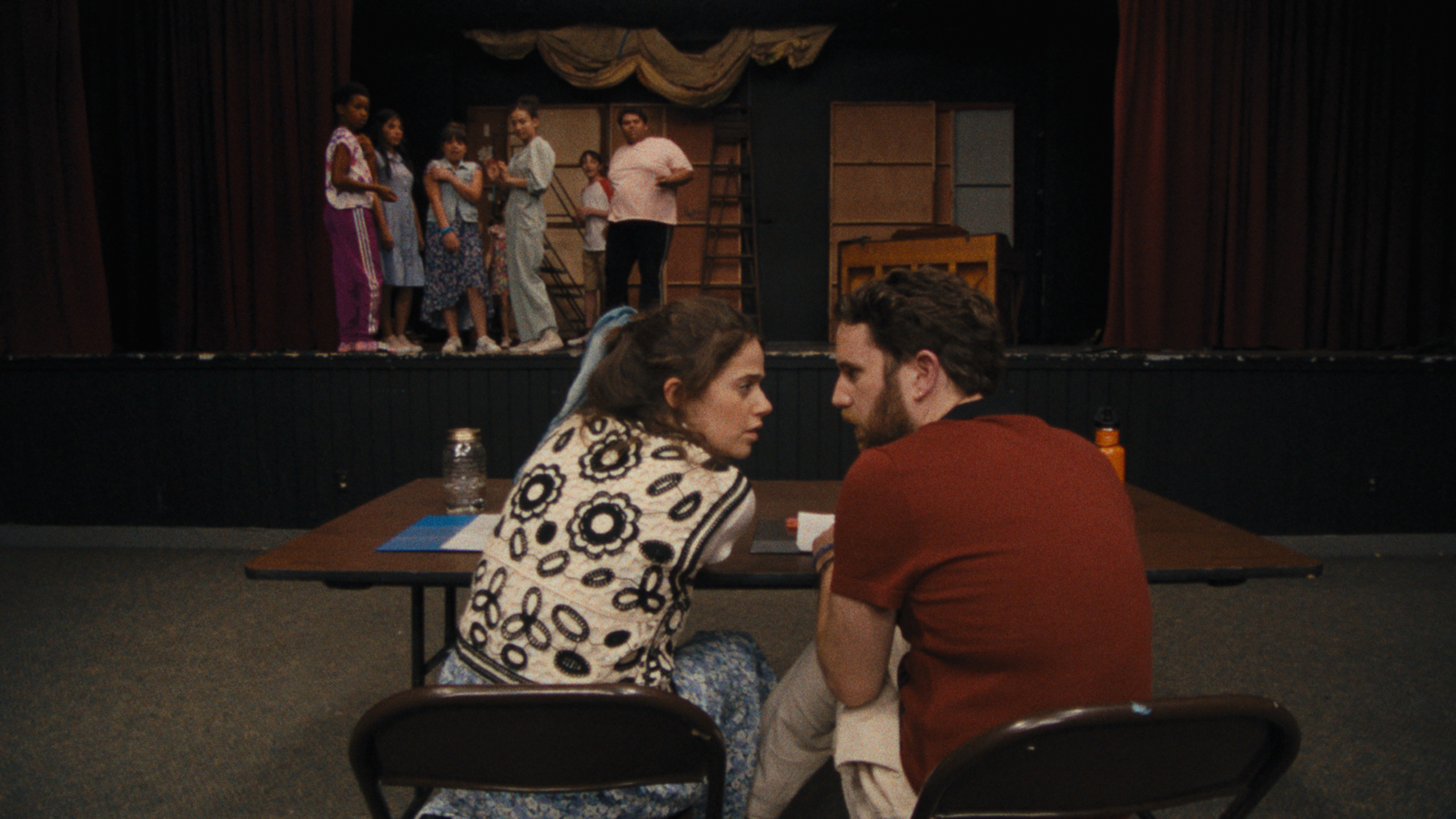 "Theater Camp"
Courtesy of Sundance Institute
"It feels like there's a real activity right now around the titles that feel like they have a clear audience," said Ryan Heller, executive VP of film and documentary at Topic Studios, which produced "Theater Camp." "They're all savvy and sophisticated in what they need at this point. It's not a year where there are several new buyers hitting the market needing to fill slates, but it's also not a year where they don't need anything."
With as many as 80 movies available coming into the festival, that still leaves plenty on the table. The usually bustling documentary market was conspicuously quiet. There was no "Boys State," "Summer of Soul," or "Fire of Love" sale to speak of, all of which fetched deals in the mid-to-low eight-figures.
Magnolia picked up NEXT winner "Kokomo City," Greenwich picked up "Nam June Paik: The Moon Is the Oldest TV," and World Documentary Cinema Jury Prize winner "The Eternal Memory" found a home with MTV on Friday after an auction that had multiple companies vying. And so far, that's it. Even Doug Liman's surprise Brett Kavanaugh documentary hasn't found a buyer yet (though Liman joked
Kavanaugh himself might be bidding
).
Kevin Iwashina, who heads Fifth Season's documentary division, said prior major sales in recent years came at a perfect time and place: As streamers popped up, they needed to make a splash. Now streamers are being patient and weighing if and how a theatrical push could create long-term value, not to mention influence the awards race. (Four of the five docs in this year's Oscar race premiered at Sundance 2022.)
Iwashina expects documentary sales to take just a bit longer and respectable deals will close in the next few weeks. "Streamers are more mature, they're more sophisticated," he said. "There's now tangible criteria to guide their decisions. They want to cater to their audience directly and support documentaries correctly. Everybody understands that a major media company can change the trajectory of what a less trained eye might see as something small."
"The Eternal Memory"
Courtesy of Sundance Institute
Genre stuff did not face the same challenge, with four of the five available Midnight titles snapped up (though not the one
we guessed
). For those films that were more dramatic and perhaps not crowdpleasers on the level of a John Carney musical, they could struggle to close deals over even the next few months.
"For everything else, there was probably a miscalculation in terms of how active the market would be," one distributor said, adding their company could still acquire but likely not in a significant way. "I think it's going to be a rocky road. I think it's going to be a year of transition, consolidation, and working hard to get theatrical audiences back into theaters but understanding what kinds of films are going to do that."
The distributor told IndieWire that many of the available movies felt curated, however unintentionally, around themes of isolation and trauma. On more accessible titles, traditional buyers were priced out by aggressive streamers. This distributor suspected agents didn't hesitate in closing offers for smaller movies like "A Little Prayer" or "Passages."
The good news is many distributors that might like to leave Sundance with at least one movie haven't pounced yet. Among those still on the sidelines are Bleecker Street, Roadside Attractions, Utopia, and IFC Films. And Neon, anyone?
"Everyone's back home, the market is going to shift now, and people are catching up on titles that they missed," Heller said. "The stories on these movies continue to build."