Mac Pro Equivalent Custom £875 (i7 4.2Ghz / 16gb Ram / 3gb hd7950 /240gb SSD + 2x2tb
Revolutionary May Day Y'all - Peoples' Mac Pro for sale - £875 (opportunist cooption).
It performs somewhere between the £2600 mac pro and the £2400 imac and is set up for photo/video processing with a gpu that rates highly for opencl/cuda (for finalcut/premiere/ae etc.)
With the BruceX benchmark, I get an average of 25 seconds, you can compare it with the following graph. I can probably squeeze another second out of it in Yosemite, this is with Mavericks.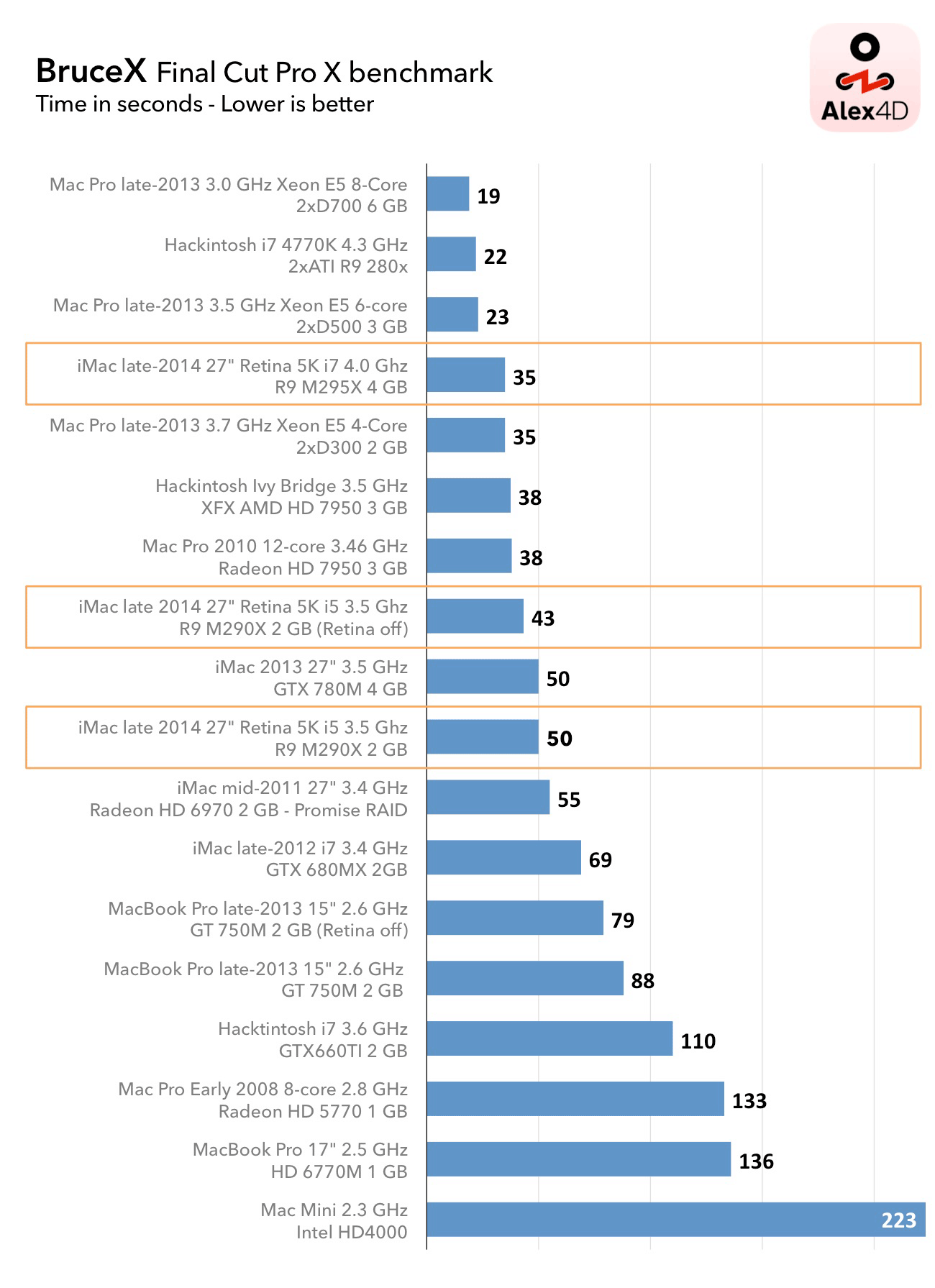 I have to move out of London due to budget issues so my dear workstation is for sale cheap, as I cannot carry it, and I have to sell it fast. It cost me £1300 to build.
It is running osx yosemite, you can install windows or linux on it if that's your thing . I will include some presents ( hf-110 headphones and an intuos 3 tablet). Can come and help install if you are in london, calibrate your display and also help with whatever technical issues you might have related or unrelated to the build ( I do this freelance for museums and artists ).
Basics:
i7 Quad core 4770k 4.2GHZ
16 GB Ram (Can take 16 more)
Gigabyte HD7950 OC 3GB
240GB Flash storage
2x 2TB Hds for Scratch & Project files
a/b/g/n Wi-fi
USB 3.0 Ports coming out the wazoo (8 of them)
Decent onboard sound with optical out, you can obviously connect USB interfaces for fancier DACs/Input
Running with fancy cooling in a silent case that can accommodate a lot of harddrives if you want
detailed part list with current market prices of parts:
http://uk.pcpartpicker.com/p/Qf7DNG
can send online trading references if needed.
Last edited: