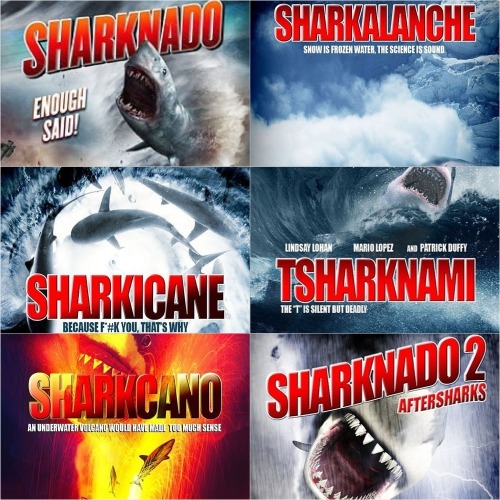 If you liked 'Sharnado' and are interested in some of these other fine genre films, perhaps you might like...
TV Movie Casting for "SHARK EXORCIST" - filming in August (Tennessee)
We are now casting for the TV film SHARK EXORCIST shooting in Tennessee in June.

Casting for these roles:

LAUREN - Female from 18 to 30. Fun personality but threatening in the right situation.

EMILY - Best friend of LAUREN. 18 to 33. Serious personality - very mature for her age.


Send photos and resumes to:

Staffandcasting at live dot com

All cast will receive a copy of the film on DVD and be special guests at the theatrical world premiere in Tennessee.​