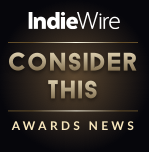 ​
Last Year's Winner:
Jason Sudeikis
, "Ted Lasso"
Still Eligible:
Yes.
Hot Streak:
The Outstanding Lead Actor in a Comedy Emmy has recently trended towards awarding people two years in a row, and then moving on to the next one.
Bill Hader
was the latest actor to win back-to-back years for "Barry" (2018 – 2019), however the show took a long enough hiatus to where should Hader win a third time, he would be the first actor to win this category for three seasons in a row since Michael J. Fox did for "Family Ties" in 1988. Also possible is last year's winner
Jason Sudeikis
("Ted Lasso") starting a hot streak this year, and Donald Glover winning again five years after his first acting Emmy for "Atlanta."
Notable Ineligible Series:
Michael Douglas "The Kominsky Method" (ended); William H. Macy, "Shameless" (ended); Ramy Youssef "Ramy" (Season 3 was not eligible.)
This article will be updated throughout the season, along with all our predictions, so make sure to keep checking IndieWire for the latest news from the 2022 Emmys race. The nomination round of voting took place from June 16 to June 27, with the official Emmy nominations announced on Tuesday, July 12. The Creative Arts Emmy Awards will be given out over two consecutive nights on Saturday, September 3 and Sunday, September 4, with an edited presentation on the ceremonies to be broadcast on Saturday, Sept. 10, at 8:00 p.m. ET on FXX. Finally, the 74rd Annual Primetime Emmy Awards will take place on Monday, September 12, and air live on NBC at 8:00 p.m. ET/ 5:00 p.m. PT.
The State of the Race​
While it still feels like the Outstanding Lead Actor in a Comedy Series race is between "Saturday Night Live" alumni Jason Sudeikis and
Bill Hader
, the way things have shaken out post Emmy nominations points to another win in this category for the creator and star of "Ted Lasso."
Hader has already won this award twice for "Barry," but is now in a position where he is arguably the frontrunner for Outstanding Directing for a Comedy Series for his work on "710N," one of IndieWire's
best TV episodes of the year so far.
If the focus were to spread the wealth the way the TV Academy has done in the past, it would make sense to award Sudeikis here and give Hader an Emmy for a new category.
There is a line of thought that this year's Emmys will be a big one for freshman comedy "Only Murders in the Building," and if one of the nominated actors were to win, it would be Steve Martin (especially with recent talk that the show will be his final acting role), but with Season 2 currently airing, there is a growing contingent of people who believe Martin Short gives the show's best performance, meaning there is probably some vote splitting happening that will work out in neither veteran actors favor.
While it is not a complete shock to see Donald Glover make the cut given how he won in this category in 2017, he was only barely a lead in this season of "Atlanta," which became much more of an anthology that often did not even feature its core cast.
"The Great" star Nicholas Hoult making it in was a surprise, but his
co-star Elle Fanning
did so much campaigning for the show prior to nominations that it makes sense that there was a lot of eyeballs on his delightfully impish turn as Russian Emperor Peter III in Season 2.
Power Rankings:
Jason Sudeikis, "Ted Lasso" (Apple TV+)
Bill Hader, "Barry" (HBO)
Steve Martin, "Only Murders in the Building" (Hulu)
Martin Short, "Only Murders in the Building" (Hulu)
Donald Glover, "Atlanta" (FX)
Nicholas Hoult, "The Great" (Hulu)
Will Win:
Jason Sudeikis, "Ted Lasso"
Could Win:
Bill Hader, "Barry"
Should Win:
Bill Hader, "Barry"