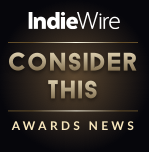 ​
Last Year's Winner:
"Genndy Tartakovsky's Primal"
Still Eligible:
No.
Hot Streak:
There are two back-to-back winning streaks to highlight in this category, and they both happen to come from Adult Swim. In addition to winning Outstanding Animation Program the past two years, "
Rick and Morty
" has also won for its past two seasons, in 2018 and 2020.
Notable Ineligible Series:
"Genndy Tartakovsky's Primal" (Season 2 was not eligible); "Ten Year Old Tom" (submitted as a Short Form Animation Program); "Close Enough" (submitted as a Short Form Animation Program)
This article will be updated throughout the season, along with all our predictions, so make sure to keep checking IndieWire for the latest news from the 2022 Emmys race. The nomination round of voting took place from June 16 to June 27, with the official Emmy nominations announced on Tuesday, July 12. The Creative Arts Emmy Awards will be given out over two consecutive nights on Saturday, September 3 and Sunday, September 4, with an edited presentation on the ceremonies to be broadcast on Saturday, Sept. 10, at 8:00 p.m. ET on FXX. Finally, the 74rd Annual Primetime Emmy Awards will take place on Monday, September 12, and air live on NBC at 8:00 p.m. ET/ 5:00 p.m. PT.
State of the Race​
2022 has so far not been the easiest year for animation. There have been disappointments with Pixar, from "Turning Red" losing its theatrical release, to "Lightyear" having a failure to launch at the box office. The arguable low point this year though was the news that Netflix, in response to its sinking share prices, had canceled at least eight animated series they had in development, eliminating at least 70 jobs.
What does this have to do with the Emmys? Well, as an awards body voted on by peers, it does not seem like the animation community took too kindly to the moves that were happening at Netflix Animation simultaneously to nominations-round voting. What looked like a big year for the streamer in the Outstanding Animated Program category, with perennial nominee "Big Mouth" re-entering the race alongside its new star-studded spin-off "Human Resources," only resulted in one nomination for video game adaptation "
Arcane: League of Legends
."
The thing is, despite some voters' feelings about the turmoil happening at Netflix, "Arcane: League of Legends" is undeniable. The action-packed show already had a full sweep at the Annie Award this year with nine wins, including Best General Audience Animated Television/Media Production and Outstanding Achievement for Voice Acting in an Animated Television/Media Production for Ella Purnell. The only factors that hinder it from being the frontrunner for this category are the aforementioned issues with Netflix Animation, and to a greater extent, the fact that it has not reached a level of popularity with the Netflix audience that a show like "Big Mouth" has (and that show hasn't even won in this category yet).
What is already clearly popular with viewers and voters alike is "
Rick and Morty
," which has won Outstanding Animated Program the last two seasons it's been nominated. While the newest season, which aired around this time last year, did not have the level of breakout episodes like "Pickle Rick" that it's had before, it still remains very popular and influential to not just animated programming, but the entire TV landscape.
In fact, two TV shows within the Marvel Cinematic Universe have showrunners that are "Rick and Morty" alumni. Marvel's "
What If
…?" is not one of them, but definitely has some overlap with its main competition, a progenitor of modern multiversal storytelling. The Disney+ anthology series was probably the most skippable of the Marvel Studios streaming shows, but its two other nominations in the Outstanding Character Voice-Over Performance, for Jeffrey Wright and the late Chadwick Boseman, will likely spark some new interest in voters that have not caught it yet.
The last two Outstanding Animated Program nominees this year, "Bob's Burgers" and "The Simpsons" have both already collected multiple wins. The former has the advantage since "The Bob's Burgers Movie" was released this year, and when the latter had a theatrical film, it later led to a consequential Emmy win for the following season. However, other nominees are just doing such notable work that it is hard to see voters circling back to that long-running a show, even though they have not really dipped in quality.
Power Rankings:
"Rick and Morty" (Adult Swim)
"What If…?" (Disney+)
"Arcane: League of Legends" (Netflix)
"Bob's Burgers" (FOX)
"The Simpsons" (FOX)
Will Win:
"Rick and Morty"
Could Win:
"What If…?"
Should Win:
"Arcane: League of Legends"