Dutch Comedy Film Festival to start on the gloomiest day of the year.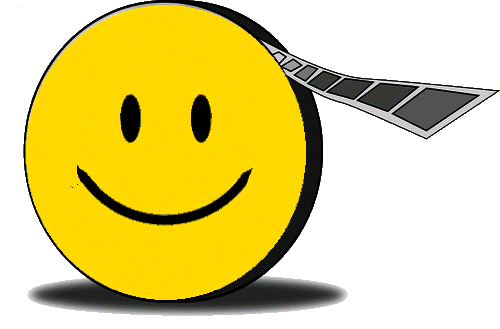 The Golden Smile International Film Festival will take place on the 18th of January 2021, Blue Monday. Almost a year into the pandemic, the festival will bring light and cheerfulness during these gloomy times.
Organizer Peter Bosman chose this date deliberately: "We could use a little happiness right now. January 18, 2020 will be the first edition of the festival, the ambition is to grow into the most important and funniest film festival for comedy films worldwide."
There is only one rule: Make the audience laugh
Since registration opened, entries have been pouring in. Filmmakers across the world have submitted their work, from Iran to Brazil, the United States, Spain, and Tunesia. The festival is open to all genres and styles, from slapstick to full-length features, silent films, sketches, short films, comical documentaries. There is only one rule: the audience should laugh. Humour is universal, it makes people attractive and fights prejudices. It brings people together, those who can make others smile enrich the world. The one who makes others laugh makes the world more beautiful and safe.
Location
The Golden Smile International Film Festival takes place in Bergen, a village well known for its artists. The broad beaches make it a popular tourist destination. Bergen has been the home to many painters, writers and architects. Bergen is happy with the initiative, January is a quiet month in a village that lives on tourism. Visitors are more than welcome.
This year, however, the number of visitors is limited due to the corona measures. According to organizer Peter Bosman 'that actually works out well because the festival will start small. With the restrictions a theatre is easily filled, as there is only a limited number of seats'. Fortunately Bergen has several locations where films can be shown. Apart from various theatres, the films will be screened in hotel function rooms and living room cinemas. This way visitors and the jury can watch the entries in small groups.
Jury
Humour is a difficult genre for filmmakers and actors. A combination of a professional jury and the public will determine the winners. Judging comedy is a lot easier than creating it, you simply watch the reaction of the audience. Will the room stay quiet, is there chuckling, polite laughter, or is everyone roaring with laughter?
Are you serious?
There is no light without darkness and no joy without pain. The festival is also open to a limited number of serious films under the heading 'Are you Serious?' Filmmakers can submit any film shorter than 50 minutes.
The festival encourages all filmmakers to submit their funniest work. So don't hesitate join the fun!
More information: www:goldensmileinternationalfilmfestival.com