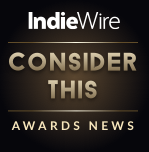 "Saturday Night Live" cast member Ego Nwodim likened the most recent season of NBC's late night mainstay to her senior year.
"It felt like there was some real room to play because of the exodus that occurred with the writing staff and the cast [after Season 47], but also the new cast members were such an incredible injection of new energy, perspectives, and points of view," said the sketch comedy star to IndieWire over Zoom. "That was really fun to be working there alongside them this season and have just their freshness play such a part in everything this season."
Nwodim said that part of the appeal of working on the show for five seasons is "you're at this place that's gonna get comfortable, but it's always gonna challenge you. And that's a pretty remarkable combination to find anywhere." The patience she has had in her journey toward becoming a repertory player on "Saturday Night Live" has paid off in a breakout season where even just her viral "Lisa From Temecula" sketch has landed her on Emmy voters' radars.
Energized by the response she has gotten to Season 48, Nwodim already looks forward to keeping the momentum going when the show eventually returns. "It takes such time and care and devotion and steadfastness to get to a place where you feel even a semblance of comfort on the show," said the actress. "So once you feel fully comfortable, you're like, 'I worked for this, and this audience knows me, and I'm so familiar with this. Why not stay in a place where I feel these things were just a little bit longer?' Because I know this journey was not easy and was not without its own obstacles or hiccups."
However, before the show comes back, Nwodim enters this Emmy season as a formidable contender for Outstanding Supporting Actress in a Comedy Series—a category she has seen colleagues like Kate McKinnon even win twice. "It feels cool to say, 'Oh, well now I'm a senior, and now I'm getting to play and show some of my range. And people are acknowledging it and are excited about it," she said. "It feels really rewarding and affirming, frankly. So I'm just grateful for all of it."
Below Nwodim reflects on four of her standout sketches from "Saturday Night Live" Season 48.
"Lisa From Temecula"​
Often, the way the "SNL" live show works is "whatever you think is gonna kill doesn't kill, and whatever you think is like, 'Eh,' it kills," said Nwodim. Even though she knew her sketch about a wild card dinner guest with a very particular steak preference was getting laughs throughout the week, Nwodim never could have predicted the life the piece would take on. "What I could do was just have my fun with it. That's like the one thing I'm in control of, so I try to bear that in mind when I'm performing," she said. "I'm so grateful that we didn't know that that sketch was gonna go because it caused me to be so deeply present in it, and to so embody that character in a way that I may not have if I was like, 'OK, we're up early in the night and we know we're excited for this one. It's gonna go well.'"
Originally appearing in the February episode hosted by Pedro Pascal, Lisa from Temecula was one of the increasingly rare sketch characters to recur, making a bold return in the finale hosted by Ana de Armas. Nwodim explained that the challenge in creating sketch characters that the show can keep using is that viewers will always have access to that first sketch that captured incomparable live TV magic.
"If you do a recurring character, people are going, 'I can go revisit the original one and compare the original one to the recurring piece' and say, 'Oh, the original better,' which is totally valid," she said. "It's the first time you're seeing something, all the elements of surprise are there and awaiting you. When we were doing Lisa as a recurring character one of the writers had been like, 'Hey, let's understand that we're not trying to top the first, because that was truly just magic, frankly.' And so now it's just like, 'Where else do we wanna see this character? What else do we wanna see this character doing?' And I think we achieved that. And now I'm like, 'Where else can Lisa go? Let's get her out of dining establishments. What else is she doing?'"
Nwodim added, "I wanna do more playing big and silly and stupid, and that's my hope to get to do that. And 'Lisa from Temecula' was just the beginning of getting to do that on the show. So I'm very excited, more to come in that world."
"Exorcism"​
"It was giving sitcom," joked Nwodim of the sketch she wrote with the Please Don't Destroy boys where she plays a peeved Mrs. Shaw who "Shaw-d've been asleep by now," but has to exorcize a demon out of her teenage neighbor (played by host Jenna Ortega) first. "I love playing loud, indignant, disruptive characters," she said. "I say characters who are strong and wrong just have an assuredness about them that you can't even wrap your head around, you can't tell them a damn thing." Often these characters are of advanced age because those are the people who "have lived a little bit of life, and thus feel they've earned the right to just live in the box they're in, and demand what they demand, and not really take into account other people's experiences," Nwodim said.
The "SNL" star particularly enjoyed performing this sketch because "it's weird to have the voice of reason be the demon-possessed person." Part of the appeal of talent hosting "Saturday Night Live" is to show parts of their comedic range that were so far unseen, and Ortega's wonderfully demonic performance is the perfect example of that. "Mrs. Shaw does not shine if the demon-possessed person isn't really selling their possession," Nwodim said with a laugh. "So you gotta give it up to Jenna Ortega for really, really selling it and making it believable, and thus setting the stage for Mrs. Shaw to pop."
"Weekend Update: Black Ariel on Disney's Live-Action The Little Mermaid Remake"​
Given how similar an experience it is to what cast members had to do for their "SNL" audition, spending minutes on stage in front of producers doing a stand-up bit, or performing in character, "Weekend Update" has become even more of a safe place for the cast to shine. "It's an opportunity to showcase things that might be harder to execute in the form of a sketch, and to just get your jokes out that way," Nwodim said. And [hosts] Michael [Che] and Colin [Jost] make it so fun. Just having their reactions there, there's such good energy to bounce our silliness off of. And they wanna see those Update pieces go well too, so they're very helpful in that regard."
Nwodim's turn as a daft version of Halle Bailey's Ariel during the October "SNL" episode hosted by Brendan Gleeson "was born of me just being like, 'What if this person we've decided is a hero doesn't look the way we want our hero to look? What if our hero's not even who we think they are?' And it's a made up character, so we can make up a whole story for Ariel. What if this was the story?"
The Update piece is a hilarious, interesting bit of commentary on representation from a show that not too long ago held a special casting call to remedy the fact that they had no cast members available to play Michelle Obama. Almost a decade later, Nwodim said "the cast is more reflective of the real world than it probably has ever been. And that's what happens at the show each year, the show is evolving and our cast and writing staff is becoming even more reflective of the world as each year passes. It's a process."
She added that "right now, there is an opportunity to venture outside of the box and say, 'Great, we know that this person can play Andrew Yang, and we know that this person can play Michelle Obama, but what else can this person do?' They haven't just come to fulfill these characters that are part of the zeitgeist, that we're gonna need someone to play. It's more like the show has brought us on because they recognize we're talented."
"The Black Lotus"​
Nwodim's idea for a parody of "The White Lotus" came from a place of fandom. "I watched all of it. I was so devoted to it. I feel like I dressed up for the finale in my little apartment, and set the scene with an Aperol spritz. I was like, 'I too am in Italy,'" said the actress.
"Saturday Night Live" has done almost 50 years of parodies, so the way Nwodim was able to keep things fresh with "The Black Lotus" was to recognize what the iconic moments from Mike White's Emmy-winning HBO dramedy were, and show them through a new lens. Lines like "He gon' kill her" are "what I'm saying at home from my couch right now to all these moments in these scenes [from the show]. And so literally, it was 'What if you insert a black person into any of this?' The shenanigans abound right now, I feel like somebody needs to acknowledge it," said Nwodim.
The sketch was also another opportunity to bounce jokes off of "SNL" veteran Kenan Thompson. "You just feel so safe and loose and free and at ease performing with Kenan. He's an incredible talent to watch and learn from, but as a scene partner, he aims to really take care of and make his scene partners look like comedic geniuses," Nwodim said. "It's been very fun playing with him this season, and we've had a lot more opportunities to do that. It just feels so loose and familiar and free, and I really love getting to do that."