Hi there,
I have a question about slug lines within a particular scene...
Suppose we have two friends sitting on one end of a bar and they are looking across at a young woman, sitting alone on the other side of the bar. She is sufficiently distant that the men cannot hear anything from her side and vice versa.
In this scene, the two men watch as another guy approaches her and some words are spoken but we do not hear anything because we are looking at her from the perspective of the two friends.
Later in the scene, the camera is closer to the woman in the scene as one of the two guys tries to pick her up. Do we need a separate slug line before the last action line or is what I have here sufficient?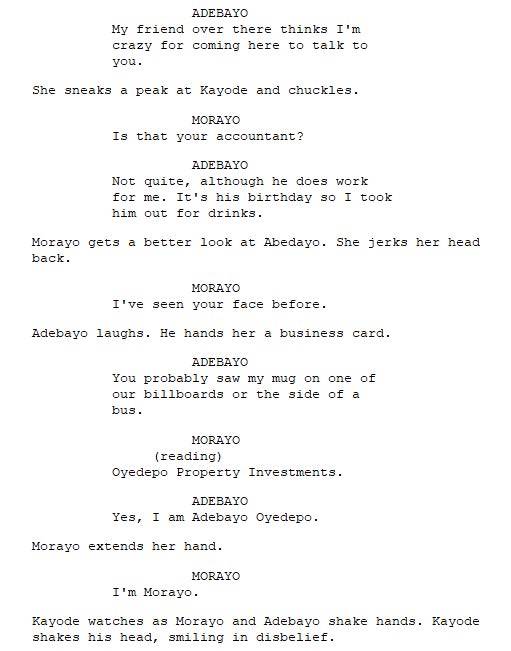 Last edited: