Paramount Global is making things (
even more
) official between
Showtime
and Paramount+. At some point "later this year," the Showtime linear-television channel will be rebranded as "Paramount+ with Showtime," the company said Monday afternoon. The existing ad-free Paramount+ "Premium" tier
without
Showtime ($9.99/month) is poised to go away; the version that includes Showtime ($14.99/month) will also be known as Paramount+ with Showtime, though the name makes much more sense in that setup.
Paramount+ also has ad-supported plans on what is dubbed the "Essential" tier, offering an option both with ($11.99) and without ($4.99) Showtime. At the time of rebranding, the separate apps Showtime OTT ($10.99/month) and Showtime Anytime (an add-on for OTT, or free with a Showtime cable package) will be "sunsetted," IndieWire is told — a fancy way of saying "Move to Trash."
We asked if the prices on the continuing plans will stay as-is, and were told we'll get more information on that "in the coming weeks."
The combination of the brands means certain Paramount+ originals will air on Showtime's linear channel. It could also be the next-to-last step toward fully folding Showtime into Paramount+, which would mean the end of the linear channel altogether. The two previously joined forces via a Showtime tile inside Paramount+.
Paramount Global CEO Bob Bakish described this merger of platforms in a note to staff and obtained by IndieWire as "the first of its kind to integrate streaming and linear content in this way."
"This new combined offering demonstrates how we can leverage our entire collection of content to drive deeper connections with consumers and greater value for our distribution partners," he wrote. "This change will also drive stronger alignment across our domestic and international Paramount+ offerings, as international Paramount+ already includes Showtime content. And, very importantly, this integration will unlock operational efficiencies and financial benefits across our broader portfolio."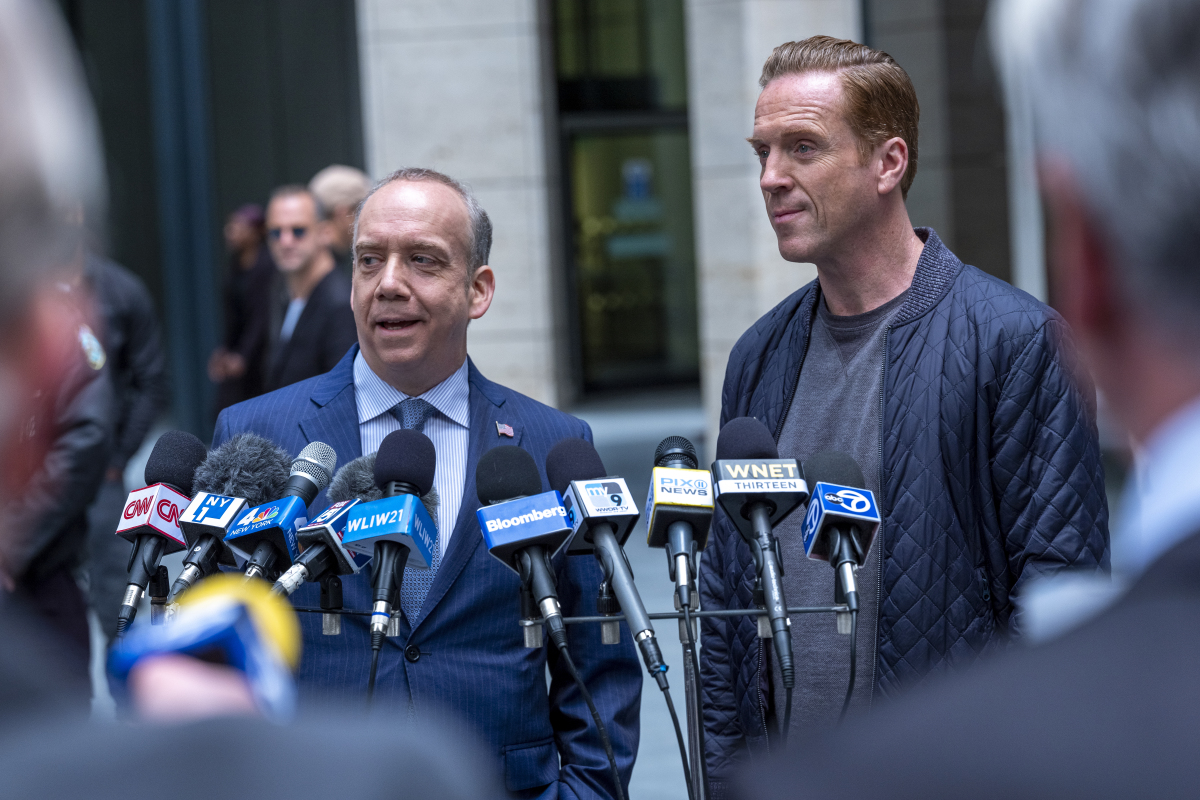 "Billions"
Laurence Cendrowicz/Showtime
Cost-cutting is all the rage these days, so synergies would be very much appreciated. It's the "operational efficiencies" that scared some of the very employees Bakish emailed this afternoon, since that phrase often means staff layoffs.
"We know this change brings uncertainty for the teams working on these brands and businesses," Bakish wrote. "We are committed to being as transparent and thoughtful as possible throughout this process, and we expect to share additional details in the coming weeks."
Bakish will host a town hall in Los Angeles to field employee questions February 23.
Alongside this news, Showtime
canned two shows
, "American Gigolo" and "Let the Right One In," and canceled completed series "Three Women" starring Shailene Woodley; it's now being shopped to other homes.
Last September, Paramount Global said it had "nearly" 67 million global direct-to-consumer subscribers. Of those, 46 million came from core streaming service Paramount+. The company no longer breaks out Showtime and Showtime OTT (the standalone streaming app) subs. We'll get a subscriber update through the end of 2022 on February 16, when Paramount Global reports fourth-quarter earnings.
Wall Street was unmoved by Monday's news. In after-hours trading, shares of Paramount Global (PARA) are down a few dimes.
Check out Bakish's memo to staff, in its entirety, below.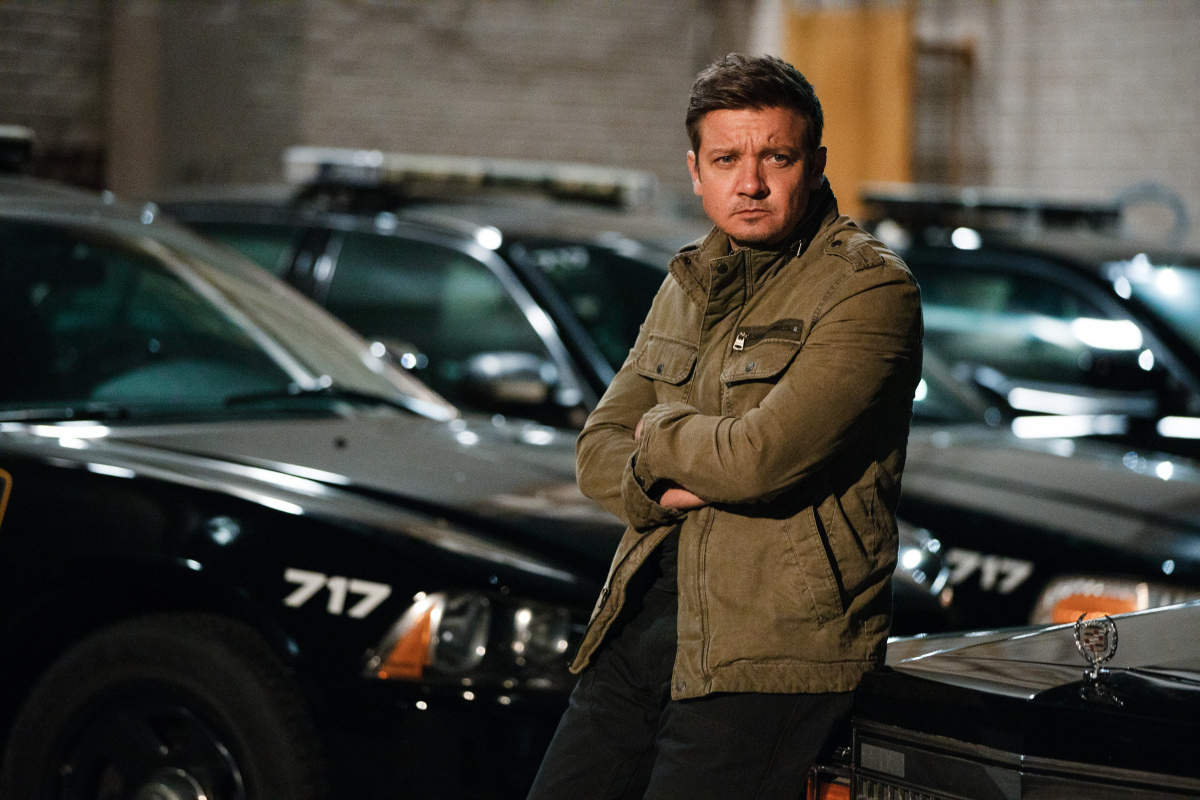 Jeremy Renner in "Mayor of Kingstown"
Emerson Miller / ViacomCBS
Team,
Almost one year ago, we announced that ViacomCBS would become Paramount — harnessing the power of our combined portfolio to become one, integrated company. Since then, I have been tremendously proud of the many ways we have worked together across platforms, brands, and continents to consistently deliver as global leaders in the future of entertainment.

In that same spirit, I'm thrilled to share the next step in our company's evolution. Today, we're announcing that we will be fully integrating SHOWTIME into Paramount+ across both streaming and linear platforms later this year — providing even more popular franchises and hit originals for viewers to enjoy. To reflect this change, both our premium streaming tier on Paramount+ and the SHOWTIME linear network will become "Paramount+ with SHOWTIME" in the U.S.

SHOWTIME has captivated audiences for decades with ambitious original series that defined premium content and fandom. Its name will always stand for critically acclaimed, groundbreaking entertainment and creative excellence. Now, with SHOWTIME's content integrated into our flagship streaming service, and select Paramount+ originals joining the linear offering, Paramount+ will become the definitive multiplatform brand in the streaming space — and the first of its kind to integrate streaming and linear content in this way.

This new combined offering demonstrates how we can leverage our entire collection of content to drive deeper connections with consumers and greater value for our distribution partners. This change will also drive stronger alignment across our domestic and international Paramount+ offerings, as international Paramount+ already includes Showtime content. And, very importantly, this integration will unlock operational efficiencies and financial benefits across our broader portfolio.

Chris McCarthy will continue to lead the SHOWTIME studio and oversee network operations for the linear channel. In tandem, he will work closely with Tom Ryan, who will oversee the "Paramount+ with SHOWTIME" streaming business.

While we are confident this is the right move for our company, our consumers, and our partners, we know this change brings uncertainty for the teams working on these brands and businesses. We are committed to being as transparent and thoughtful as possible throughout this process, and we expect to share additional details in the coming weeks.

In the meantime, I would ask for your continued focus. Because of your hard work, dedication and collaboration, Paramount+ with SHOWTIME is set up for success. Thank you, as always, for all that you do.

Best,
Bob