With final Oscar balloting closed on March 7, we're continuing with our sixth annual series of interviews with Academy voters from different branches for their unfiltered takes on what got picked, overlooked, and overvalued in the 2023 award season. Interview edited for brevity.
Best Picture​
Well, this year is the year of the repeat for me. I watched more movies a second time to try and figure out why I didn't like them the first time.
"Everything Everywhere All at Once"
I watched three and a half times. I thought it was a generational thing. But then everyone else I know loved it. So I watched it once in the theater and I go, "I don't really get it." And I tried it a second time on the [Academy screening] portal. And I gave up halfway. And then it won all the awards. And I said to myself, "I'm not sure, I'll give it another shot."
It's pretty brilliantly made. But it doesn't affect me emotionally in any way. And I know what they're trying to do at the end with the sentimentality. But I found the humor great. And I love chaos. I love "Hellzapoppin'," and "Duck Soup." And I really liked the acting — the main people that got nominated are fantastic.
"Women Talking"
I watched twice, because I got lost the first time. It was so strange that I needed to watch it again. And I appreciated it much better the second time.
"TÁR"
is a different story. "TÁR" so grabbed my attention and my full intellectual power. It was music from the inside, and was so incredibly absorbing that literally when it was over, I was sad to see it go. And I wanted to know more about her [Lydia Tár]. I went out and I got Mahler's Fifth Symphony by Leonard Bernstein, and the Elgar piece by Jacqueline du Pré and started listening to them again, so that when I watched it the second time, I would know more about her character. I could [endlessly rewatch] the oner in the classroom, because it's a oner that doesn't call attention to itself. It's not a Brian De Palma oner or a Scorsese oner. It just holds the camera at all the pivot points of characterization. Whereas with a lot of oners, the camera takes you somewhere, this camera moved and you watched it from the best possible place over and over again, as it unfolded. So I loved that movie.
"The Banshees of Inisherin"
is the kind of movie story that I grew up reading in high school and college when I discovered Irish literature, the kind of story that reminded me of J.P. Donleavy, or the James Joyce short stories. It also reminded me of Isaac Bashevis Singer. It's these books about these strange people. And he cut off his finger? So I love that one too.
"The Fabelmans"
I could watch endless times. I'm going to vote for "The Fabelmans." Because it's like my life story. I had those little rewinds. It's Steven Spielberg's "The Man Who Shot Liberty Valance." It's a summation and it's so Fordian. The other film it's like is "How Green Was My Valley." The kid is Roddy McDowell. And you can just feel the movie soaked in his film love and John Ford.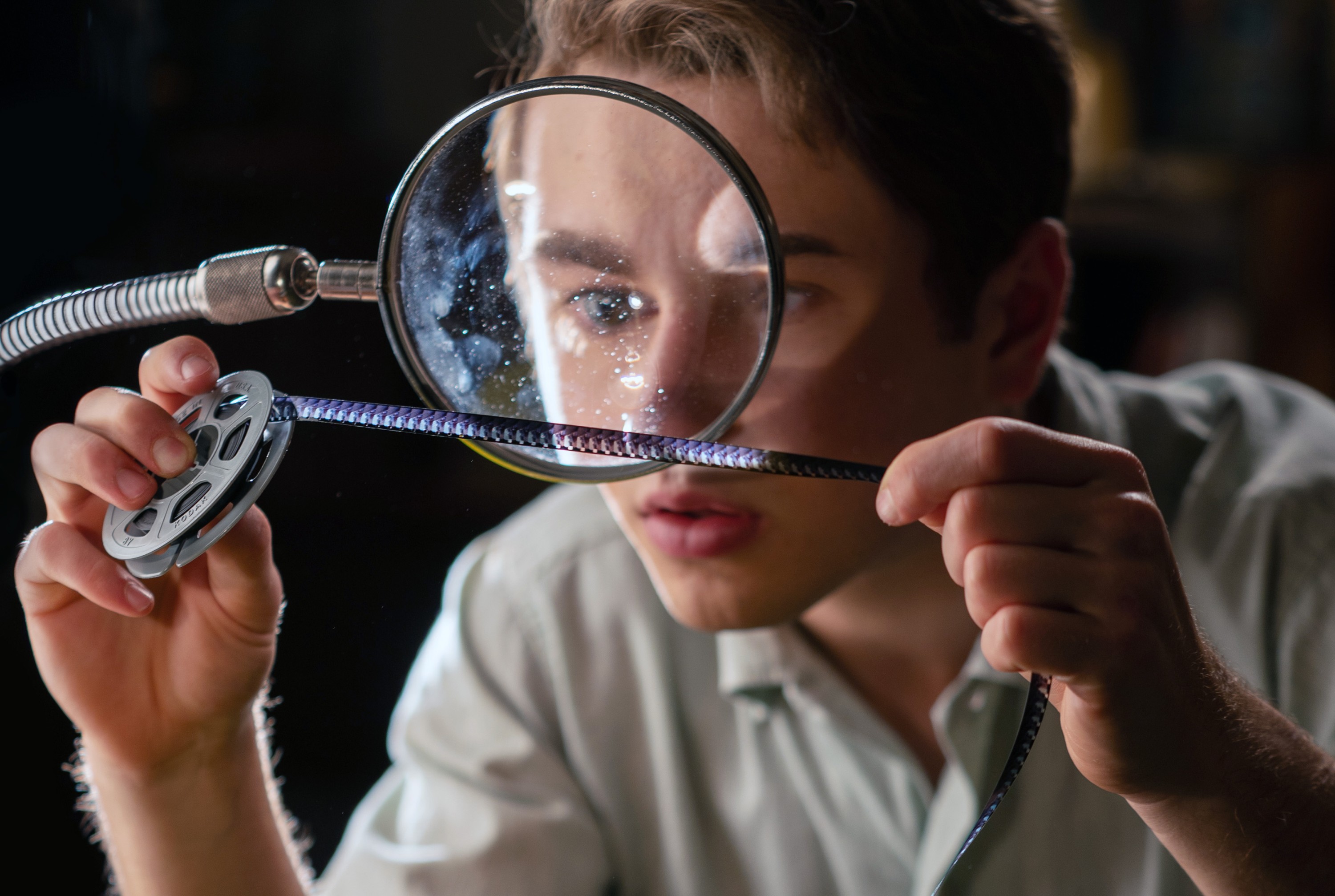 THE FABELMANS, Gabriel LaBelle, 2022. ph: Merie Weismiller Wallace / © Universal Pictures / Courtesy Everett Collection
©Universal/Courtesy Everett Collection
Director​
Todd Field.
"TÁR" had a precision to it. And deep, deep thought. And it is the writer-director at its most perfect. And the second time through, now that I knew the Mahler music better, I started seeing all the little things that he had planted, that there was not one moment, seeing the woman in the audience with the red hair, all of these things came out of it. So it's still a tremendously impressive work.
Steven Spielberg.
The sequence in "The Fabelmans" where she [Michelle Williams] is playing piano, and he [Gabriel LaBelle] is downstairs editing and realizes that the affair is going on, is Spielberg at the absolute height of the powers as a director. It is so graceful. Every aspect of filmmaking is just perfectly there as it unfolds, it's so tender. And on top of it, the degree of difficulty of some of those shots — as simple as they look — is like an 11. All the dolly shots around the editing machine and landing on exactly the right frame that you want in the amount of time. Just that sequence, I've seen it like four times. And it's just a marvel. And the last 10 minutes, forget about it, for me, are like heaven. I have "Directed by John Ford," so I've seen him tell that story. But that doesn't mean my heart doesn't fly. And when the camera adjusts at the end, I'm over the moon. I'm voting for Spielberg.
"Everything Everywhere All at Once"
Courtesy Everett Collection
Actress​
There's a bunch of people that are disappointed that [Danielle Deadwyler"] in "Till" should have been nominated. That was a great performance that could have been just a corn ball. A lot of stuff does not get called on and that seemed superlative to me. Why? The Academy is bourgeois and wants to be entertained. And the idea of seeing the movie about Emmett Till and his murder makes you not want to watch it. And it's the same thing with "The Woman King," and "Women Talking." These are really challenging movies. But when you watch "Till "you're so swept up in the strength that she shows throughout that movie. You have tears in your eyes, you come away and go, "that's more than a mere performance."
Michelle Williams.
I worked with her when she was 17 years old. You're not even formed. And yet, she was an old soul then. And you see it in her work. She's an old soul. You can see it in her eyes, the wisdom that she brings to those characters and her ability to bond with a director like Kelly Reichardt. It all comes in and the character she plays [in "The Fabelmans"] is so full of life. So I loved her in that.
Cate Blanchett.
The meticulousness, the difficulty of doing all those scenes in German, of changing your physicality, so that she talks with her hands all the time. And that well-written speech she gives about conquering time.
Michelle Yeoh.
When you go back and look at her work, it's the classic situation. Do you reward a career? Or you're rewarding a picture? But this performance is as good or better than anything she's done in her career. And she's the only person nominated that's worked with Jackie Chan. So that's her range. So when I watched the movie again, I really loved the performance and I will vote for Michelle Yeoh, because I'm a sentimental fool.
Colin Farrell and Kerry Condon in the film THE BANSHEES OF INISHERIN. Photo by Jonathan Hession. Courtesy of Searchlight Pictures. © 2022 20th Century Studios All Rights Reserved
Jonathan Hession
Actor​
Austin Butler
was really really good [in "Elvis"]. I know everything about Elvis. I've read all the books. I've watched every documentary about him, that's how you see what he's really like by peeking around stuff. As much as I did not like a lot of the movie, I thought he was great.
Colin Farrell.
What he pulled off, to play a character like that, who is a simpler person and only has several options in life that he can fall back on. And to make that come together in a way that he's endlessly interesting. You could just see him thinking and nothing coming up. It reminded me of Peter Sellers in "Being There." It's like a Mozart Sonata. It is three notes. You got to play those three notes every possible way. So talking is what they do in that movie. That's their whole lives. And when the talk is taken away from him he's bereft. Now he's just left with sipping beer. So it's Colin Farrell for me.
Supporting Actress​
Angela Bassett
is a monument, the power that she projects and the performances that she gives. I watched "Black Panther: Wakanda Forever" again, and I actually had rewatched recently "What's Love Got to Do with It?" And it's an incredible performance.
Stephanie Hsu
was hilarious. And all the different voices she did and all. She's a Looney Tune come to life with a heart.
Jamie Lee Curtis,
if there's any justice in the galaxy of Hollywood movie stars, she's earned it now. I went and saw a sneak preview on Hollywood Boulevard because of a casting situation. And it was "Halloween." So I saw it, not knowing what it was. And it was great. She's always done great work. And she's always committed. So I'm going to vote for Jamie Lee Curtis. I just talked myself into it as I'm talking to you.
"Causeway"
©Apple TV/Courtesy Everett Collection
Supporting Actor​
Brian Tyree Henry.
He never seems like he's acting. He always strikes me as some guy who walked on the set. And they said, "Okay, you stay and be in the movie." In "Paperboy" and "Atlanta" and "Causeway" as well, his technique is perfect. He went to Yale Drama School, you don't see a drop of it. You just see someone who connected with Jennifer Lawrence in that movie. How he kept apologizing for not wanting to overstep his boundaries, his giant heart, yet we never saw the acting. We just saw the person.
Adapted Screenplay​
"Women Talking."
That's where the work is in that film, its strangeness to me and machinations and stuff, the ambition to have that desire to tell this story and be unafraid. And that's all on the page. And to inspire all those major talents to act in it and be who they are in it. It is one of the foremost examples of the female gaze that is around now. Not just because it's about women, but because it has a generosity of heart, and cares about emotions.
"TÁR", Cate Blanchett, 2022. © Focus Features /Courtesy Everett Collection
©Focus Features/Courtesy Everett Collection
Original Screenplay​
"TÁR"
or
"The Banshees of Inisherin."
"Banshees" is such a wonderful balancing act, and it's in that script, and he's more writer than director. Not that there's anything less about how he directed it. He thought it all through, he imagined these people, and they all came to life out of the script. So that's a tough call between the two of them.
Cinematography​
"Elvis."
I've seen every Baz Luhrmann movie, and I've only liked one of them: the very first one, "Strictly Ballroom." He's tremendously talented. But when I go see his movies, I feel like I'm going to a Michelin Four-Star restaurant and as soon as they started the
fois gras
it turns into a food fight. It's just that all the gorgeousness is flying everywhere. And as beautiful as the cinematography is, is it? I just can't get into his work enough. And so it stands in the way.
"TÁR"
is really well shot.
"All Quiet on the Western Front,"
maybe 20 years ago would get a lot of awards.
"Bardo."
It's so cinematic! It uses every tool that the camera can do, and uses them to support the narrative. And aside from being gorgeous, to be as expressive. And to pull off technical feats, to be a great cinematographer these days, you have to be half effects person, and you have to know technically everything and you have to be able to be willing to do impossible shots. I'm going to go with "Bardo."
"Black Panther: Wakanda Forever"
Eli Adé
Costume Design​
"Elvis."
The costumes are incredible, but they have a tendency to say "look at me." Although each of the costumes nailed the period and then some. But that's the story of [Luhrmann's] movies. Everything is "and then some."
"Everything Everywhere All at Once.
The costumes are so witty, and so outrageous.
"Babylon"
is gorgeous, I don't want to reward that.
"Black Panther: Wakanda Forever."
The universe created for that movie is so impressive, so complete, so beautiful. And [Ruth Carter] is an all time talent. It's just incredible. Oh my God, everything about "Black Panther" is is astounding, which is the win here.
Editing​
"Elvis."
Pound for pound, you get more editing in "Elvis" than any movie you could possibly think of. You want a lot of editing, you got a lot of editing, nothing is ever played out. "Let's cut to this now, let's cut to that." No thanks.
"The Banshees of Inisherin,"
the editing affects the performances, it's so subtle and seamless. That is the epitome of that style.
"TÁR"
the use of music editing is just excellent.
"Everything Everywhere All at Once"
is up there with "Bonnie and Clyde," and "All that Jazz." The use of every technique of editing, the Avid, the multiple layers, is just astounding. And editing has become more and more, "look at me." It used to be invisible. Then it got jazzy and what it is, and then all of a sudden it's taking solos. Like 'All that Jazz,' the opening is essentially an editing solo. And "Everything Everywhere" is a continuation of that and it is modern. It is of the moment.
Makeup and hairstyling​
"The Whale."
They do that thing where they transform a person.
"Elvis"
and the other stuff is recreations.
"Black Panther: Wakanda"
really stands out. That's a universe that they made. And it's seamless with the costumes and seamless with the production design. They do that on that scale, and make it seem personal, and make a Marvel movie seem original.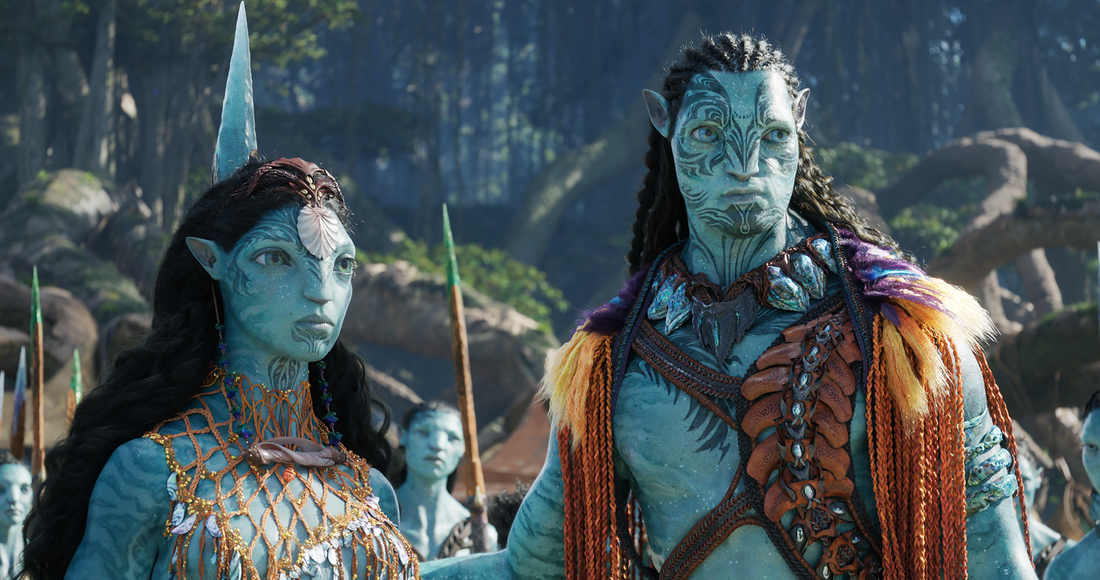 "Avatar: The Way of Water"
Courtesy of 20th Century Studios
Production Design​
"Babylon"
is beautiful. And I felt how much money they threw at it to make it beautiful.
"Elvis"
is wonderful strange recreations of different period art forms, and combining it all, it's almost like every scene is a collage of the period.
"Avatar: The Way of Water"
deserves something. I saw it on the big screen, in the funny glasses. And again, it created a whole world. I thought I had seen it all on the first one. But this one, we're under water with action scenes and designing those sets and everything so you can shoot that kind of material is fantastic.
Original Score​
This is a tough one because I don't have strong feelings about any of the scores.
"Babylon."
The score was too much.
"All Quiet on the Western Front."
The score was good.
"The Fabelmans."
And of course John Williams.
"The Banshees of Inisherin"
score was of a piece with the movie as well.
"Everything Everywhere All at Once"
supported a wacko movie. It's like its editing. It's all modern. I'm gonna go with "Everything Everywhere."
"RRR"
Variance Films
Original Song​
The other songs are more marketing than music.
"Naatu Naatu" ("RRR").
That song is such a part of that movie's ability to astonish. I saw "RRR" three or four times. Every time I'm seeing it, I'm talking to myself. "Did you see that? Unbelievable!"
Sound​
"Elvis."
Sound is the best thing about "Elvis," which is like a big rhinestone movie. It's like the real Elvis's belts. Its homage to Elvis's roots and his music were so beautifully integrated. My hat's off to it for that.
Visual Effects.​
"Avatar: The Way of Water." The whole movie is a visual effect.
Animated Feature​
I really didn't see many of them.
"Guillermo del Toro's Pinocchio."
I adored the artistry. People ask why are they doing a remake of "Nightmare Alley" or "West Side Story?" They're not doing a remake. They're doing a cover version. If you've got the band, and they say "go up there and play 'West Side Story' again," if you have the money you're going to do it. And "Pinocchio," he's gonna do it. I love "Pinocchio." I want to live in that world again. Yeah, why wouldn't I want to?
"All the Beauty and the Bloodshed"
Courtesy Everett Collection
Documentary Feature​
"Navalny"
and
"Fire of Love,"
they're really good.
"All the Beauty and The Bloodshed,"
the one about the photographer Nan Goldin. My heart goes out to her and the milieu that she made her photos in and her life and this movie expressed it. I finally got to understand more about someone whose work I admired. The world needs to know about people like Nan Goldin.
International Feature Film​
Tough category.
"The Quiet Girl"
I liked a whole lot.
"Close."
I ended up really liking the one about the two boys.
"Argentina 1985"
was a procedural.
"All Quiet on the Western Front"
was a solid genre.
"EO."
But man, to be glued to the screen in a movie about a donkey! I am going with "EO." It's the best movie about a donkey since "Au Hasard Balthazar." And you could maybe include 'Gus,' the movie about the mule that kicks field goals, but I think that's not quite as good.
Documentary Short​
They were not painful.
"The Martha Mitchell Effect."
That's the one. I just was so interested in her.
Live Action Short​
"The Red Suitcase." I haven't seen the animated yet.