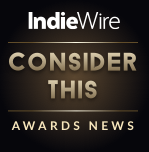 ​
We will update this article throughout the season, along with all our predictions, so make sure to keep checking IndieWire for the latest news from the 2023 Emmys race. The nomination round of voting takes place from June 15 to June 26, with the official Emmy nominations announced Wednesday, July 12. The Creative Arts Emmy Awards will be presented over two consecutive nights on Saturday, September 9 and Sunday, September 10, with an edited presentation of the ceremonies to be broadcast on FXX at a later date. Finally, the 75th Annual Primetime Emmy Awards take place on Monday, September 18, and air live on FOX at 8:00 p.m. ET/ 5:00 p.m. PT.
The State of the Race​
It is actually quite refreshing to see the Outstanding Supporting Actor in a Limited or Anthology Series or Movie Emmy race be so full of fresh faces, whether it's performers who have now had a breakout TV role, or actors that have been long overdue for awards consideration. It really keeps the momentum going that we have seen last year's winner Murray Bartlett have, not only returning to this category with his "Welcome to Chippendales" performance, but becoming one of the highlights of the blockbuster first season of HBO's "The Last of Us."
Again, a lot rides on being part of a series voters have already seen, last years' nominee group only came from three shows, so the stars of "Monster: The Jeffrey Dahmer Story" and "Black Bird" go to the top of the contenders list. However, whereas "Monster" star Evan Peters has the edge against "Black Bird" star Taron Egerton in the Lead Actor category, the opposite is true of the shows' top contenders in Supporting. "Black Bird" star Paul Walter Hauser is already a Golden Globe winner for his transformative, sinister turn as real life serial killer Larry Hall, beating "Monster" star Richard Jenkins, who plays Jeffrey Dahmer's father on the controversial Netflix hit.
The late Ray Liotta and the dependable Greg Kinnear have also won a lot of acclaim for their parts in "Black Bird," so Hauser is likely to not be the only actor from the show that makes it into the Emmys category. "Monster" breakout Rodney Burford, who plays a deaf victim of Dahmer, is more of a longshot, but the episode he is spotlighted in is considered the best of the series.
Lastly, "Love and Death" is the dark horse of this category, as it was a late entrance into the race, though both Jesse Plemons and Tom Pelphrey still shine. Though "Beef" seems more likely to get a series nomination, only newcomer Young Mazino seems set to make the cut in this category, having gotten meaty scenes with both Steven Yeun and Ali Wong.
Current Contenders (In Alphabetical Order):
Murray Bartlett, "Welcome to Chippendales" (Hulu)
Rodney Burford, "Monster: The Jeffrey Dahmer Story" (Netflix)
Adam Brody, "Fleishman Is in Trouble" (FX)
Domhnall Gleeson, "The Patient" (FX)
Paul Walter Hauser, "Black Bird" (Apple TV+)
Ciarán Hinds, "The English" (Amazon Prime Video)
Richard Jenkins, "Monster: The Jeffrey Dahmer Story" (Netflix)
Greg Kinnear, "Black Bird" (Apple TV+)
Ray Liotta "Black Bird" (Apple TV+)
Young Mazino, "Beef" (Netflix)
Jake McDorman, "Mrs. Davis" (Peacock)
Tom Pelphrey, "Love and Death" (HBO Max)
Jesse Plemons, "Love and Death" (HBO Max)
Liev Schreiber, "A Small Light" (National Geographic)
Bowen Yang, "Fire Island" (Hulu)
More Limited Series and TV Movie Category Predictions:
Outstanding Limited or Anthology Series
Outstanding TV Movie
Outstanding Lead Actor in a Limited Series or a Movie
Outstanding Lead Actress in a Limited Series or a Movie
Outstanding Supporting Actress in a Limited Series or a Movie
To see IndieWire's full set of predictions for the 75th Emmy Awards
click here
.
Last Year's Winner:
Murray Bartlett, "The White Lotus"
Still Eligible:
Yes, for a different series.
Hot Streak:
In addition to Bartlett having the chance to win a second year in a row, there is also the possibility that HBO takes home the Emmy for a fourth year running.
Notable Ineligible Series:
F. Murray Abraham, Michael Imperioli, Theo James, and Will Sharpe, "The White Lotus: Sicily" (submitted as a Drama Series); Lukas, Gage, Joe Keery, Lamorne Morris, David Rysdahl, Sam Spruell, and Nick Gomez, "Fargo" (Season 5 was not eligible)