A drama. A feature movie written and produced by Mara Lesemann (MLesemann here at Indietalk). I just discovered this movie recently and wasted no time sitting myself down to watch it. Let me say that I enjoyed it completely. So much so that I will watch it again with my wife when she gets home from work later.
Surviving Family, a double entendre really that examines the act of surviving a dysfunctional family by getting away to hopefully start something better on your own, but also, it looks at what it is to be the people in that family. It reminds me of the expression 'you may be through with the past, but the past isn't through with you'. Truer words have never been spoken.
I'm not going to go into a critique of the film except to say that if there were any limitations, they were mostly budgetary. Mara wrote a wonderful script that I could see blossoming further and delivering a greater emotional payoff if there was time to do more with it. I felt like some of the great dialog would have come across even better if there was time for one more take or maybe a few more close-ups. That's nitpicking really. This movie stands on its own two feet and has left a positive impression on me. I'm glad I watched it. and I will recommend it to my friends. Way to go Mara!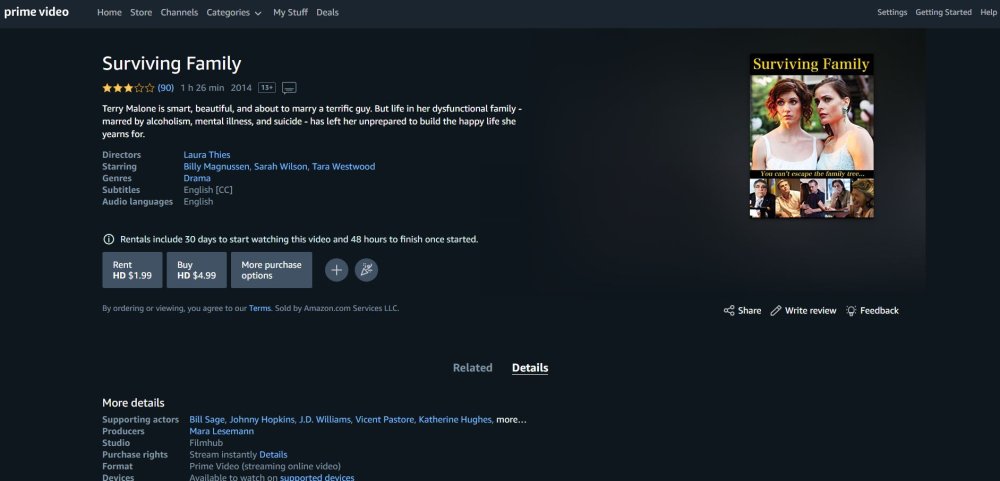 Last edited: