Los Angeles native Karina Longworth has long ridden the swells of writing about Hollywood, whether as a cofounder of film blog Cinematical and contributor to Spout, critic and film editor at LA Weekly, author (books on Al Pacino, Meryl Streep, George Lucas, and
Howard Hughes
), or creator of the popular nine-year-old
"You Must Remember This"
podcast. Over the years, Longworth's memorable series include in-depth explorations of Charles Manson; Joan Crawford; Jane Fonda and Jean Seberg; Dean Martin and Sammy Davis, Jr.; gossip columnists Hedda Hopper and Louella Parsons; and
Polly Platt and Peter Bogdanovich
(which is being developed as a TV series).
It may seem like fans of the Patreon podcast have to wait long stretches between seasons. But Longworth and an assistant invest months of research and writing into podcast series such as the
"Erotic 80s"
(ten episodes) and the just-released "Erotic 90s" (Part One is 14 episodes; Part Two debuts in the fall), which indulge in a depth no longer contemplated in longform journalism these days. Each episode runs from 7,000-9,000 words. Longworth started writing "Erotic 90s" as soon as "Erotic 80s" was finished last summer. So far, she has 11 episodes finished. She works constantly except for two weeks off at Christmas. (Luckily her husband, director Rian Johnson, is also very busy.)
And this season brings a bonus for Angelenos: Longworth partners with the
American Cinematheque
on a program of many of the films, some quite rare, covered in "Erotic 90s."
When Longworth dives into 1990 movies like the movie that launched Julia Roberts' career, "Pretty Woman," she doesn't just address the erotic content of the film; she covers how the movie was written about at the time. This can be eye-opening. The "Pretty Woman" episode isn't just about Roberts, the sexual politics of that movie, and the different ways that people regard the film. It's also about the way people wrote
about
"Pretty Woman," and the many disturbing ways that both women and men diminished the 22-year-old rising star.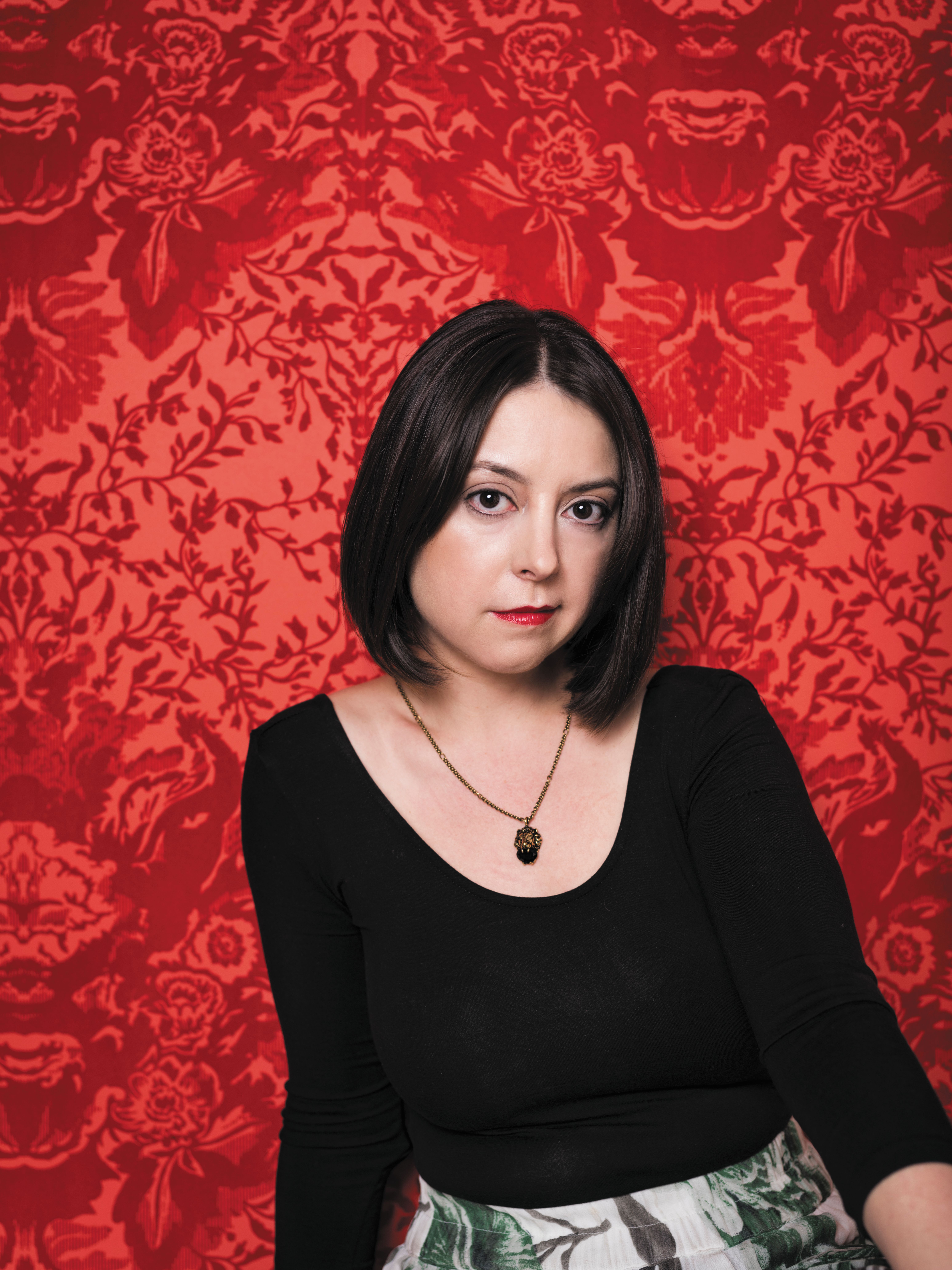 Karina Longworth
Courtesy Custom House
"I've always been more interested in historiography than history in a way," Longworth said during a recent Zoom interview with IndieWire. "I've always been interested in the way things have been written about. That was interesting to me, to try to deconstruct this first year or two of her stardom, because I had remembered the Kiefer Sutherland wedding blow-up, but I had not understood exactly how extensively it had been covered, not just by the Hollywood press, but the AP was camped out in front of his house. They were inventing her as a superstar while at the same time saying, 'Don't get too big for your britches.'"
She added, "Throughout Hollywood history, especially when it comes to women, I've been fascinated with this idea of saying, 'You're fantastic, you're a superstar. We love you.' And also, 'You're not good enough, and you're never going to be good enough.'"
Despite her youth, Roberts stood up for herself, fighting back against director Garry Marshall's suggestion that she was too needy during production, reminding her audience that she had to endure filming an attempted rape. "One of the reasons why the media was maybe more antagonistic towards her," said Longworth, "was because they felt like she wasn't grateful. Even before 'Pretty Woman"s press cycle was over there was this backlash to her and to the idea that she was the woman of the moment. And certainly, you can see it in the reviews of the next few movies [including her next breakout hit, thriller 'Sleeping with the Enemy'], where she had no chance of impressing people."
While "Pretty Woman," a story about a successful businessman (Richard Gere) who hires a sex worker (Julia Roberts) to accompany him for a week on a Los Angeles business trip during which they fall in love, may seem politically incorrect today, Longworth defends it as a satisfying rom-com with positive values. "It's a movie I've always liked," she said. "I knew that in writing about it this time for the podcast, I would have to really interrogate why I liked it and why I've never felt offended by it. So I tried to break down how the movie treats her. I think it humanizes her. It puts forward this idea that even if you don't agree with what she does for a living, she's still a human being. And that feels like something almost radical for the time period."
As Longworth wrote about '90s movies, she also tried to look at what the men were doing. "There's so much conversation then and now about what these movies reflect about women and what they say, whether or not they're showing women in a good light or a bad light and what they're communicating in terms of women. And there's so little conversation about what they're communicating in terms of men and masculinity," she said. "Writing about 'Pretty Woman,' I became interested in the Richard Gere character, and this idea that [he's the one] who has to really change his personality and his life and his way of relating to people. And, they can only have a relationship if he's going to treat her like a human being. The male character has to change and do that."
The rating system is crucial to how movies with erotic content in the '90s are shown to the public. In Episode One, Longworth shows that the new NC-17 rating given to Phil Kaufman's period art film "Henry & June," which was designed to replace and improve on the maligned X-rating (which became associated with pornography), was dead on arrival.
One reason there's no progress between the '80s and the '90s in terms of revealing erotic content is "if you're trying to figure out how we can make and release movies for an adult audience," said Longworth, "that question never gets answered throughout the course of the 90s. All the experiments with the NC-17 prove to be uncommercial."
"Basic Instinct"
©TriStar Pictures/Courtesy Everett Collection
The end result was that the studios cut back anything transgressive in order to obtain an R rating. The NC-17 would yield newspapers that wouldn't advertise, theaters that wouldn't book, and video stores that wouldn't carry the film. What caused the MPAA ratings board to give "Henry & June" the NC-17 rating? Some lesbian sex and erotic art.
"They were crazy then and they feel more crazy now," said Longworth. "The commercial potential of [the NC-17 rating] never really got off the ground. Certainly after 'Henry & June,' the studios were right back where they had been in the mid-'80s, where they didn't believe in the commercial potential of releasing an NC-17 movie. And so they would cut their movies to get R ratings. And this is what's going on until 'Showgirls,' which put the last nail in the coffin of the commercial prospects for the NC-17. Of course, it still exists, it's still the right choice for some films and some distributors, but it doesn't feel like it ever really had a commercial life."
Dutch filmmaker Paul Verhoeven tried to push the envelope of in the '90s with smash hit "Basic Instinct," which landed an R rating after judicious cutting, and bombs "Jade" and "Showgirls," which was branded with the NC-17. Longworth tracks "the push and pull between Verhoeven and [screenwriter Joe] Eszterhas," she said, as well as the evolving stardom of Sharon Stone via "Basic Instinct" and "Sliver," which "was greeted as though it was almost a sequel to 'Basic Instinct,' but it's a very different movie."
"Verhoeven's career is so interesting because he does have this period in the '90s, where he's making these movies in America," said Longworth. "They're very much about American culture." But eventually Verhoeven returns to Europe to make such sophisticated films as "Black Book," "Tricked," and "Elle."
When figuring out the films to include in "Erotic 80s," Longworth made lists of the films she wanted to cover which broke down to about two a year. For the '90s, however, she wanted to cover so much that she wound up with 21 episodes. "It's going to take 14 episodes just to get halfway through the decade," she said, "because that's how much is going on in between 'Henry & June' and 'Showgirls.'"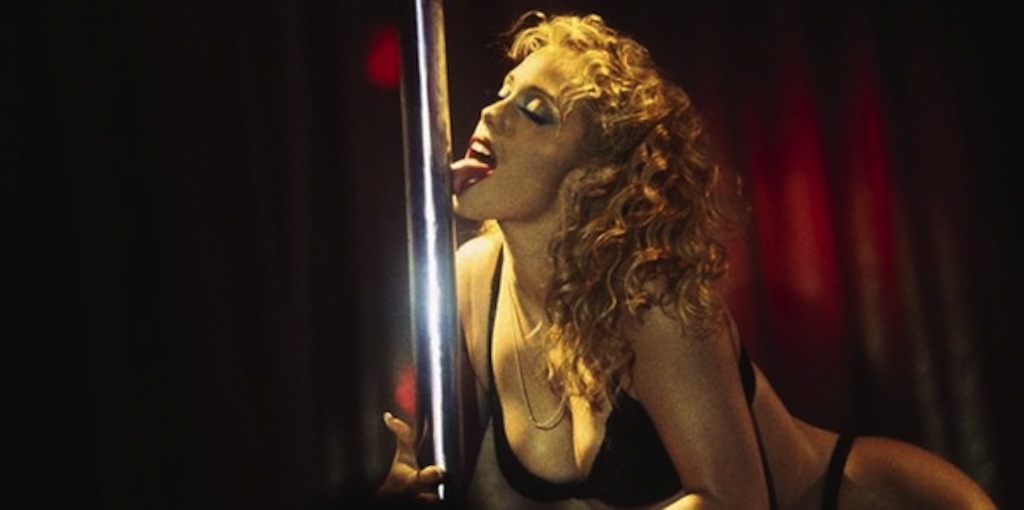 "Showgirls"
United Artists
Longworth doesn't limit herself to the widely familiar. Episode Three focuses on Theresa Russell and two obscure films she starred in, Ken Russell's "Whore," which is hard to see, and Sondra Locke's L.A. neo-noir, "Impulse," which is available on streaming. "I was fascinated with her as this sex symbol that almost happened, but never quite hit the level of somebody like Julia Roberts or Demi Moore," said Longworth. "I could have done an episode about her in the 'Erotic 80s' but I chose to do one in 'Erotic 90s' because she made these two movies back to back. 'Whore' allows me to talk about Ken Russell and the way that movie was marketed as a gritty answer to 'Pretty Woman.' And 'Impulse' allows me to talk about Sondra Locke and her whole history as a filmmaker and with Clint Eastwood."
Still to come is an episode about Candice Bergen's "Murphy Brown" and Bergen's husband Louis Malle's "Damage." There's coverage of "The Red Shoe Diaries" and "late night, sexy TV in the '90s," said Longworth, "Madonna's sex book and her erotica album and the different ways in which she was forcing sexuality into this very mainstream discourse," Demi Moore and "Indecent Proposal," "Thelma and Louise," and "Disclosure" and "The Last Seduction" and "the brunette businesswoman and the fears of the female boss."
Clearly, Longworth gets satisfaction from these deep dives into "the secret and/or forgotten histories of Hollywood's first century." While she put in her time as a film reviewer, "I don't know that being a critic of contemporary movies was the right thing for me," she said, "because I'm much more interested in the past."
"You Must Remember This" is produced at Cadence13 Studios, an Audacy studio.