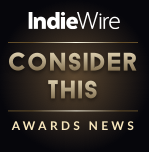 ​
Last Year's Winner:
Hannah Waddingham
, "Ted Lasso"
Still Eligible:
Yes.
Hot Streak:
"Schitt's Creek" star Annie Murphy ended a run of actresses winning in this category in back-to-back two-year win streaks. Interestingly enough, while the "Ted Lasso" star certainly has a chance of bringing that back, two former winners from that run, Alex Borstein ("The Marvelous Mrs. Maisel") and Kate McKinnon ("Saturday Night Live") are also both in contention this year.
Notable Ineligible Series:
None.
This article will be updated throughout the season, along with all our predictions, so make sure to keep checking IndieWire for the latest news from the 2022 Emmys race. The nomination round of voting will take place from June 16 to June 27, with the official Emmy nominations to be announced on Tuesday, July 12. The Creative Arts Emmy Awards will be given out over two consecutive nights on Saturday, September 3 and Sunday, September 4, with an edited presentation on the ceremonies to be broadcast on Saturday, September 10, at 8:00 p.m. ET on FXX. Finally, the 74rd Annual Primetime Emmy Awards will take place on Monday, September 12, and air live on NBC at 8:00 p.m. ET/ 5:00 p.m. PT.
The State of the Race​
Of all of the acting races featuring "Ted Lasso" stars, this feels like the most vulnerable to a nominee from another series winning. Although she only has one win under her belt,
Hannah Waddingham
continues to dazzle the TV Academy, but a lot of the people who have been rooting for broadcast TV's comeback see the "Abbott Elementary" ensemble as undeniably awards-worthy.
The only thing really keeping
Janelle James
, the true breakout of the ABC sitcom, from winning is that while its been decided that Waddingham is the representative for "Ted Lasso," likely beating co-stars Juno Temple and Sarah Niles, there are a lot of people who feel a win for
Sheryl Lee Ralph
could be an amazing moment for an actress that has given us decades of great TV performances. Interesting too that either of the "Abbott Elementary" stars winning would make them only the second Black woman to ever win Outstanding Supporting Actress in a Comedy Series (the first being Jackée Harry for "227" in 1987).
All that said, Kate McKinnon has won this Emmy before, and voters may be keen on giving it to her again for her farewell season of "Saturday Night Live." Newcomer Hannah Einbinder also really stepped things up in "Hacks" Season 2, so there is a slight chance she may join her scene partner Jean Smart as an Emmy winner this year.
What feels out of the cards, and is making us sound like a broken record at this point, is "The Marvelous Mrs. Maisel" star Alex Borstein winning again when she has already won this Emmy category twice, and the show is past its prime.
Power Rankings:
Hannah Waddingham, "Ted Lasso" (Apple TV+)
Janelle James, "Abbott Elementary" (ABC)
Sheryl Lee Ralph, "Abbott Elementary" (ABC)
Kate McKinnon, "Saturday Night Live" (NBC)
Hannah Einbinder, "Hacks" (HBO Max)
Juno Temple, "Ted Lasso" (Apple TV+)
Sarah Niles, "Ted Lasso" (Apple TV+)
Alex Borstein, "The Marvelous Mrs. Maisel" (Amazon Prime Video)
Will Win:
Hannah Waddingham, "Ted Lasso"
Could Win:
Janelle James, "Abbott Elementary"
Should Win:
Janelle James, "Abbott Elementary"