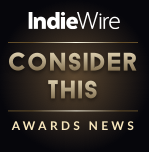 ​
Editor's Note: At the bottom of this page are IndieWire Deputy TV Editor Ben Travers' 2021 Emmy predictions. Click on the title of a category to be taken to a new page with a full breakdown of each race, including analysis of the top contenders, projections for every nomination, and updates on everything from late-surging dark horses to TV Academy rule changes.

The IndieWire TV team is monitoring the ups and downs of every major category throughout the season, speaking to voters, interviewing candidates, hosting panels, covering virtual screenings, and gauging industry chatter in order to provide the most up-to-date state of the race. This landing page will be updated throughout the season, along with all our predictions for the Primetime Emmy Awards (and beyond), so make sure to keep checking IndieWire for the latest news from the 2021 race.

Voting for the 2021 Emmys will be held from June 17 through June 28 (with polls closing at 10 p.m. PT). Emmy nominations will be announced Tuesday, July 13. The Creative Arts Emmy Awards will be given out in September, at a date (or dates) to be announced. The 73rd Annual Primetime Emmy Awards will take place Sunday, September 19. CBS is broadcasting this year's ceremony.
The State of the Race​
'Tis the season — Emmy season. While other awards shows may have shifted eligibility dates and altered event schedules after pandemic-related release delays, the TV Academy had none of that. Emmy eligibility remains from June 1, 2020 through May 31, 2021; nominations will be announced in July, as usual; this year's ceremony is scheduled for 364 days after last year's, in accordance with its informal duty: to launch the fall TV season.
And still, the effects of the pandemic will be felt at this year's Emmy Awards. Annual favorites like "Succession," "Ozark," "Killing Eve," "The Marvelous Mrs. Maisel," and more all saw their productions disrupted enough to miss this year's Emmy deadlines. Considering TV Academy voters tend to stand by ongoing nominees, year after year, that means the 2021 race is filled with unexpected openings. New series should be fighting to gain a foothold that could keep them in the awards conversation for seasons to come. Old series left off recent ballots need to be angling for reconsideration, since mounting a prestigious resurgence could bring viewers back to established programs. And of course, any show nominated last year that's still eligible this year will have to maintain their Emmy momentum, or risk losing out when all those ineligible shows return next year — and competition intensifies.
Phew! That's a lot of pressure! Network executives and PR reps may be sweating, but what any awards race really boils down to is good, wholesome advocacy: Great TV needs any extra exposure it can get these days, as the sheer quantity of available programs can overshadow even the brightest diamonds. The best campaigns know how to unearth those rough-covered gems, and Emmy voters should be hungry for the best TV available, especially with so many standing favorites off the menu.
So what's in the running? On
the drama side
, Netflix has the early frontrunner in Peter Morgan's "
The Crown
," as well as the surging upstart in "Bridgerton." They'll likely go toe-to-toe with the Disney+ drama "The Mandalorian," one of last year's big winners that remains eligible in 2021, as well as a slew of other streaming and non-streaming contenders. (Don't forget about "P-Valley," voters!)
The comedy slate
looks to be led by a couple of newcomers: "
Ted Lasso
" from Apple TV+ and HBO Max's "The Flight Attendant" made noise during the winter awards season and both remain strong options heading into summer. Still, "Pen15" (Hulu), "Hacks" (HBO Max), and "Superstore" (NBC) could all find their way into a wide open race, thanks to top-tier critical support. And don't get me started on
the limited series race
: "I May Destroy You" (HBO), "The Queen's Gambit" (Netflix), and "Small Axe" (Amazon Prime Video) made forecasting a winner all but impossible, and that was before "The Underground Railroad" (Amazon Prime Video), "WandaVision" (Disney+) and "Mare of Easttown" (HBO) overwhelmed the nomination ballot.
For more, head to our individual prediction pages listed below. IndieWire's Emmy predictions will be refreshed throughout the race, so bookmark this page for the most accurate power rankings out there, and make sure to follow IndieWire on
Twitter
and
Facebook
for all the latest Emmys news.
Drama Series​
Outstanding Drama Series
Outstanding Lead Actor in a Drama Series
Outstanding Lead Actress in a Drama Series
Outstanding Supporting Actor in a Drama Series
Outstanding Supporting Actress in a Drama Series
Comedy Series​
Outstanding Comedy Series
Outstanding Lead Actor in a Comedy Series
Outstanding Lead Actress in a Comedy Series
Outstanding Supporting Actor in a Comedy Series
Outstanding Supporting Actress in a Comedy Series
Limited Series and TV Movie​
Outstanding Limited Series
Outstanding TV Movie
— Coming Soon
Outstanding Lead Actor in a Limited Series or a Movie
Outstanding Lead Actress in a Limited Series or a Movie
Outstanding Supporting Actor in a Limited Series or a Movie
— Coming Soon
Outstanding Supporting Actress in a Limited Series or a Movie
— Coming Soon
Additional Predictions​
Outstanding Animated Program
— Coming Soon
Outstanding Variety Talk Series
— Coming Soon
Outstanding Variety Sketch Series
— Coming Soon
Outstanding Documentary or Nonfiction Series
— Coming Soon
Outstanding Documentary or Nonfiction Special
— Coming Soon